Gear Guy
What Are the Best Winter Boots?
To find out, I stood in an ice-filled Yeti cooler until my feet froze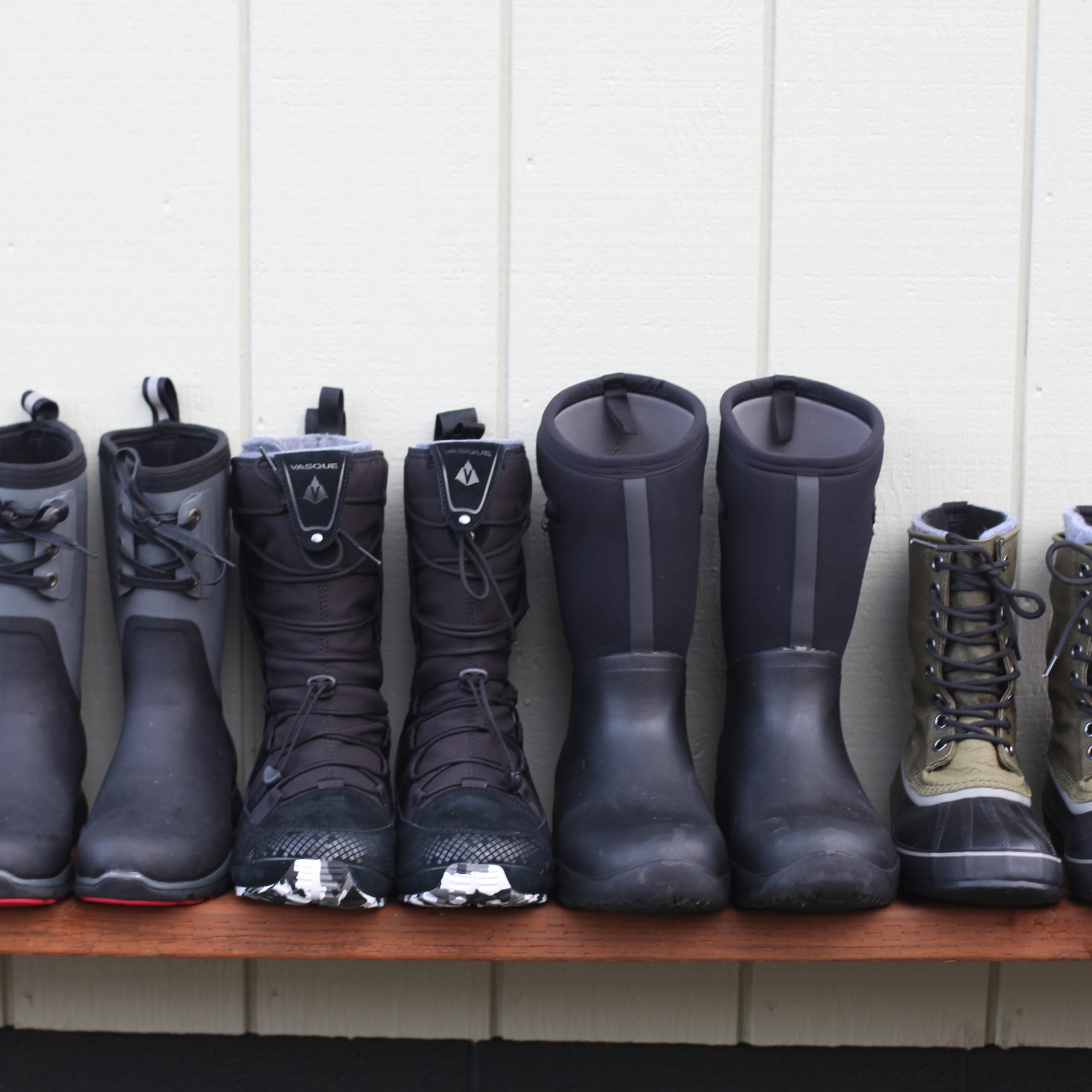 Heading out the door? Read this article on the new Outside+ app available now on iOS devices for members! Download the app.
Regular shoes suck in the winter. Whether you're putting on tire chains, shoveling the driveway, or walking through the ski area parking lot, your feet will likely get wet, cold, and muddy. A good pair of winter boots solves all these problems, but how to choose? To help, I called in five well-known brands and put them through their paces.
---
The Test
To find out how well each style puts up with cold and wet conditions, I filled a Yeti cooler with ice and water and, wearing the boots, proceeded to stand in the 33-to-35-degree slush while I worked at my standing desk. I wore each pair until my feet were uncomfortable. Between tests, I refilled the cooler with ice and used a thermometer to ensure a consistent temperature. After each test, I also jumped into a 104-degree hot tub to warm my feet. Finally, as a comfort test, I wore the boots during several hours of cold-weather yard work.
---
#1: Bogs Bozeman Tall ($160)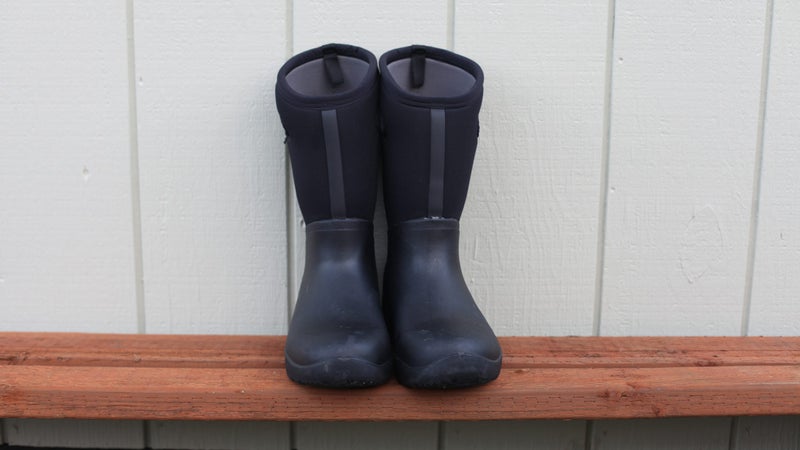 How Long I Lasted: 1 hour, 36 minutes, and 24 seconds
These boots, which have seven millimeters of neoprene-like insulation, were the clear winner. They were completely waterproof, and my feet were warm for the first hour. At 1 hour and 9 minutes, the tops of my feet and ankles started to get cold. At 1 hour and 22 minutes, my entire foot was chilled, and I finally called it at 1 hour, 36 minutes, and 24 seconds because I was in pain. (I also really, really needed to pee.) Having seen how well the boots did, they immediately went in the trunk of my car for those "oh shit" moments and for hunting morels in the fall. My only gripe: The Bozemans can be hard to get on and off since they're so tall.
Best For: Brutal winters in places like Montana, Maine, and Wyoming.
---
#2: Sorel 1964 Premium T CVS Boot ($90)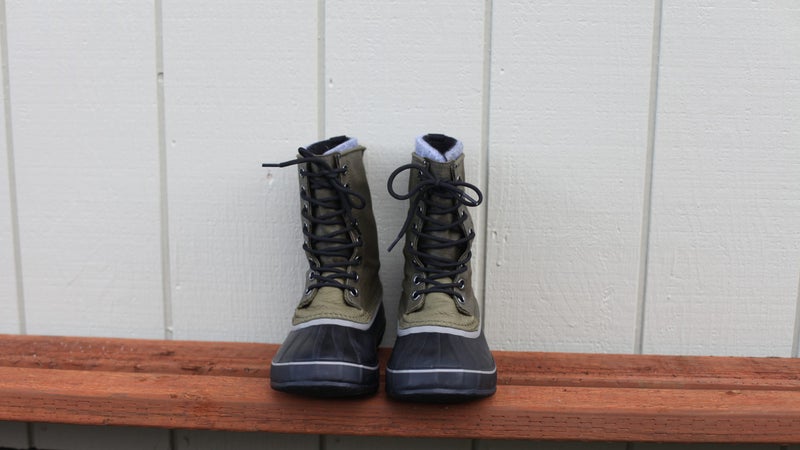 How Long I Lasted: 47 minutes and 20 seconds
Sorel came in second in terms of performance. The seam-sealed waxed-canvas upper and rubber bottom didn't let in a drop of water, and 47 minutes of warmish feet should be plenty of time to dig your car out of a snowbank. The nine-millimeter felt liner provides warmth and is removable, so you can put it on your foot first, and then slide it into the shell for easy on and off. These boots were also nice enough to wear down to the bar without looking like a total ski bum or ranch hand.
Best For: Performance-to-cost ratio.
---
#3: Muck Boots Arctic Excursion Lace Mid ($150)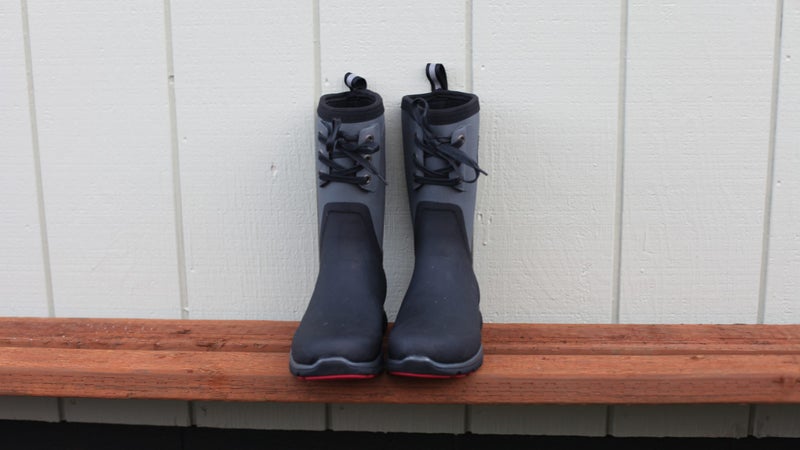 How Long I Lasted: 24 minutes and 10 seconds
A full rubber outer means these boots never allow water or mud to seep in. But compared to some of the other models I tested, these boots have less insulation—five millimeters of neoprene—so my feet got cold sooner. These boots would do fine for shoveling the driveway in most places around the United States, but I'd recommend them more for rainy conditions in places like the Pacific Northwest or during spring mud season.
Best For: Portland, Oregon, or après in ski area parking lots.
---
#4: Vasque Lost 40 ($180)
How Long I Lasted: 24 minutes and 56 seconds
I was able to stand in these boots slightly longer than the Muck Boots, but they came in fourth because water seeped in at the soles after 22 minutes. When I pulled off the boots (they're advertised as fully waterproof), the entire bottoms of my socks were wet. That said, the tops of my feet were still warm thanks to a seven-millimeter felt liner and extra Thinsulate insulation. I appreciated the Vibram Icetrek soles, which are made from a softer rubber that offers increased grip on ice. I was worried about the boots' height—almost all the way up my calf—but they still moved comfortably during yard work. If I had been standing out in snow instead of a pool of cold water, these boots would have ranked closer to the top.
Best For: Cold, dry snow.
---
#5: Under Armour Clackamas 200 ($130)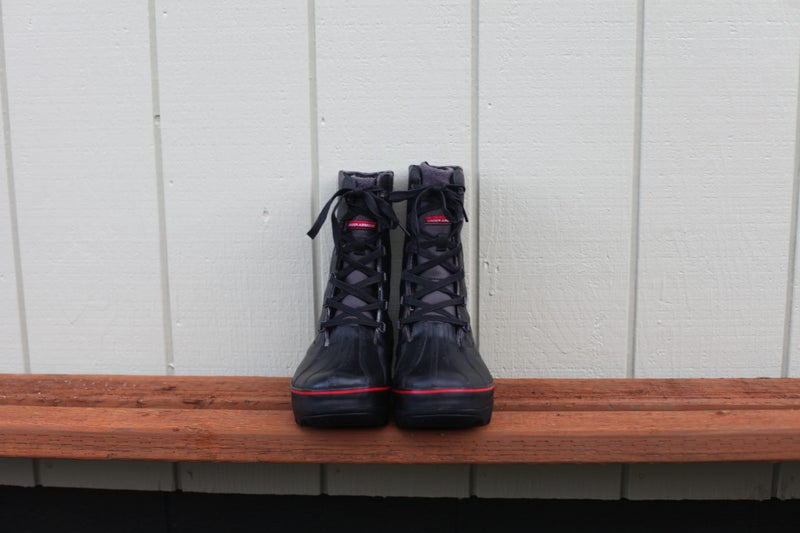 How Long I Lasted: 5 minutes and 22 seconds
These boots are only water-resistant, so my feet got soaked, which is why I had to step out of the cooler in just five minutes. I did wear them around the yard on a near-freezing day—the 200 grams of Primaloft insulation was plenty to keep my feet warm. Like all Under Armour shoes, I'd give these kicks extra points for style. They'd fit in well on the streets of Jackson Hole or somewhere like New York City.
Best For: Getting noticed.