Why We'll See More 1,000-Fill Down Jackets This Fall
A handful of big insulation brands are suddenly raising the bar for premium down. What changed?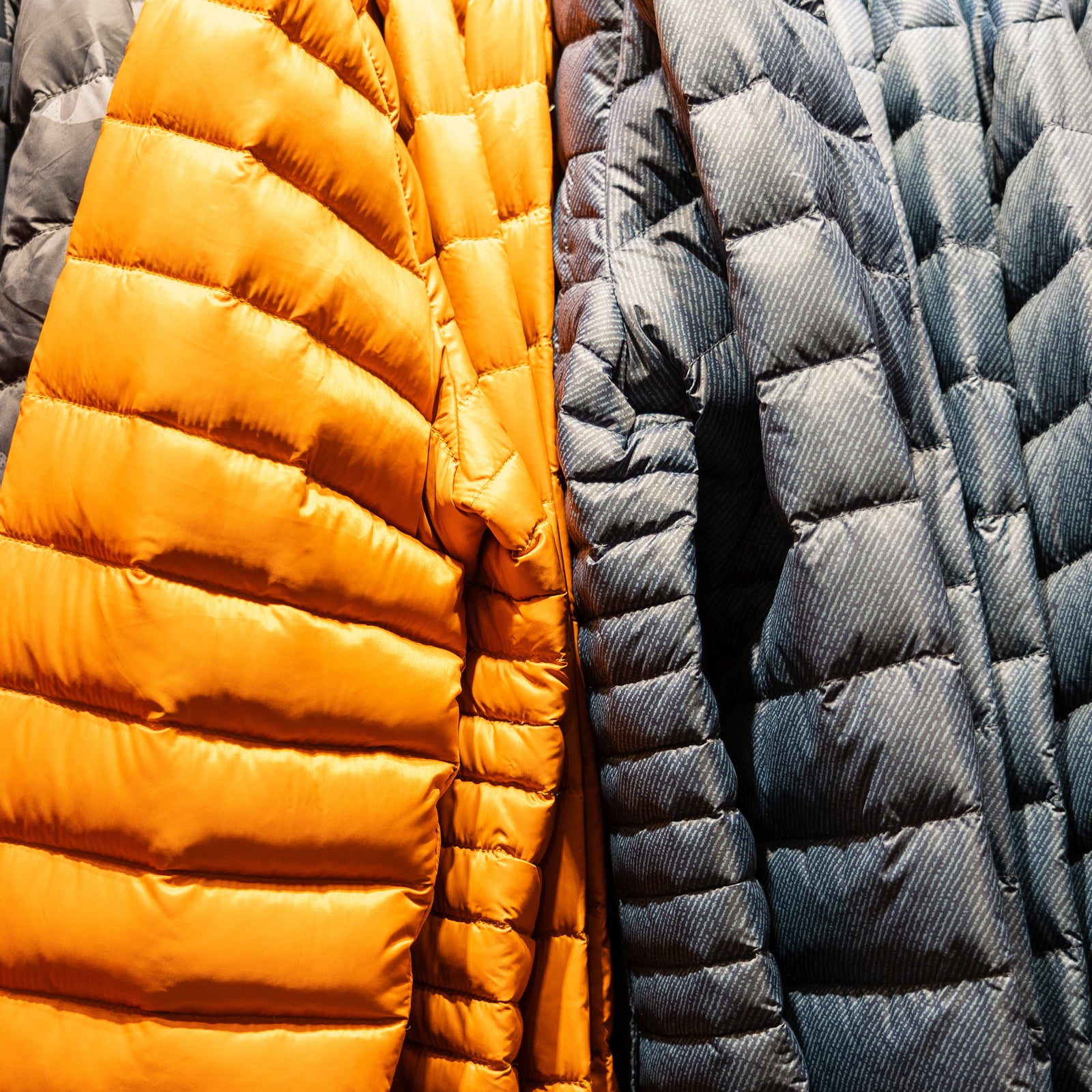 sukanya sitthikongsak/iStock(Photo)
Heading out the door? Read this article on the new Outside+ app available now on iOS devices for members! Download the app.
When insulation-supplier Allied Feather and Down approached Mountain Hardwear in the Winter of 2018 with a way to make the brand's down jackets even lighter, the outerwear brand was already toying with the idea of an airier version of its staple puffy, the Ghost Whisperer. Packing down to the size of a 32-ounce Nalgene and clocking in at 8.8 ounces, the Ghost has been a favorite of ultralight backpackers and weight-conscious winter adventurers for almost seven years. But the brand wasn't satisfied with it just yet. 
"We had been working with our fabric supplier to develop this new 5×7 ripstop, but we found that it alone wasn't enough to make a true ultralight product in our eyes," said Devon Lambert, Mountain Hardwear's project manager for outerwear. Without slimming the 800-fill jacket somewhere else, lightening the fabric wasn't going to be enough to set an ultralight version apart. That's where Allied came in, offering the rare chance to use even warmer and lighter 1,000-fill down. 
"Adding that completed the picture," Lambert said, because it allowed the brand to strip nearly 2.2 ounces off the prior model and create a fully featured down jacket unlike anything it had ever made before—the Ghost Whisperer UL ($375). 
Mountain Hardwear isn't the only brand bringing this premium ingredient to market. Eddie Bauer is releasing a 1,000-fill puffy in October, and the North Face will debut a collection of Advanced Mountain Kit jackets and insulating pants warmed by 1,000-fill down next spring. Suddenly the normally rare, top-of-the-line down is popping up all at brands that have never carried it. 
So why is there more four-digit down this fall? It has to do with how the insulation is produced. 
First, the basics: Fill power is a measure of how much air a set weight of down can hold. The more air trapped inside, the warmer it will be. The higher number, the higher the volume of down and the warmer the jacket will be. Until 2020, jackets with a fill of 800 to 950 gave most users a solid ratio of packability to warmth, while only a handful of costly 1,000-fill options were on the market, like the Montbell Plasma or Rab's Zero G. 
Geese are primarily raised for their meat—down is a byproduct of that process—and the scarcity of higher-quality down is largely the result of the age of the birds. "Most commercial ducks and geese live for a prescribed amount of time before they're slaughtered for their meat," explained Downtek's Andy Payne. In most cases, that's not very long—between 60 and 90 days for a goose. "The longer the bird is alive, the bigger it gets and the bigger its down clusters get." The vast majority of down on the market (between 600 and 750 fill) comes as a byproduct of geese raised for their meat. But some birds are raised solely to breed these other food-destined birds, and they live much longer—up to three to four years, according to Payne. When these birds stop reproducing, they end up like their offspring. But by then their down has had more time to grow bigger and fluffier, yielding fill counts of 800 and up.
But the bird's age isn't the only factor when it comes to producing down at the upper limits of quality. Climate and other conditions on individual farms create warmer-insulated birds and warmer-insulating down. According to Matthew Betcher, the creative director at Allied, it was a perfect storm of conditions that boosted the availability of 1,000 fill after 2018. "We saw some supply chains in 2018 where we could acquire some extremely high-quality material: old, large birds with the right weather conditions." A mixture of cold weather in particular spots (particularly Eastern Europe, including Hungary and Ukraine for Allied sources), the size of the birds (which can fluctuate independent of age and temperature), and a large number of birds with waning egg-laying abilities all came together at the same time to produce the season's bumper crop of 1,000-fill. 
Given these factors, the weight savings of the Ghost Whisperer UL won't come cheap: the $375 price tag reflects an extremely rare resource. And the jacket could perhaps be just as hard to find as it is to afford. Given a limited quantity of down from Allied, Mountain Hardwear was able to make only 2,000 of them, and according to Lambert this might be the only year a jacket like this is possible. Without another irregular influx of 1,000-fill down, he says, the company will wait for another wave of 1,000-fill down instead of downgrading to a lesser fill count. 
Jackets from other brands feature a similar price tag and rarity to Mountain Hardwear's. According to the North Face, using 1,000-fill down was prohibitively expensive until the brand designed its top-of-the-line kit for the highest level of alpinists.
Even for suppliers like Allied, offering 1,000 fill is more of a bonus they can bring to their most important manufacturers rather than a moneymaker. "It's a bit of a loss leader," Betcher said. "It's really something we only offer our best partners when we can attain it. We see it as a benefit of working with us, that we can source the rarest and highest quality material in the world for unique product lines."
While the weight savings of this down could be important to alpinists, ultralight backpackers, and other ounce counters, 1,000-fill down isn't a feature most consumers will justify—or notice a major difference from—over more readily available options in the 800-to-900-fill range. The market for high-quality and pricey down on this level is hard to predict. But Lambert is confident that for a few niche consumers, the addition of 1,000-fill down will make a difference. "The Ghost Whisperer jacket has been a popular staple in our line for a long time," he said. "And adding this 1,000-fill down takes it to another level." 
Lead Photo: sukanya sitthikongsak/iStock
Trending on Outside Online