6 Perfect Gifts for Adventure Dogs
Man's best friend deserves the best presents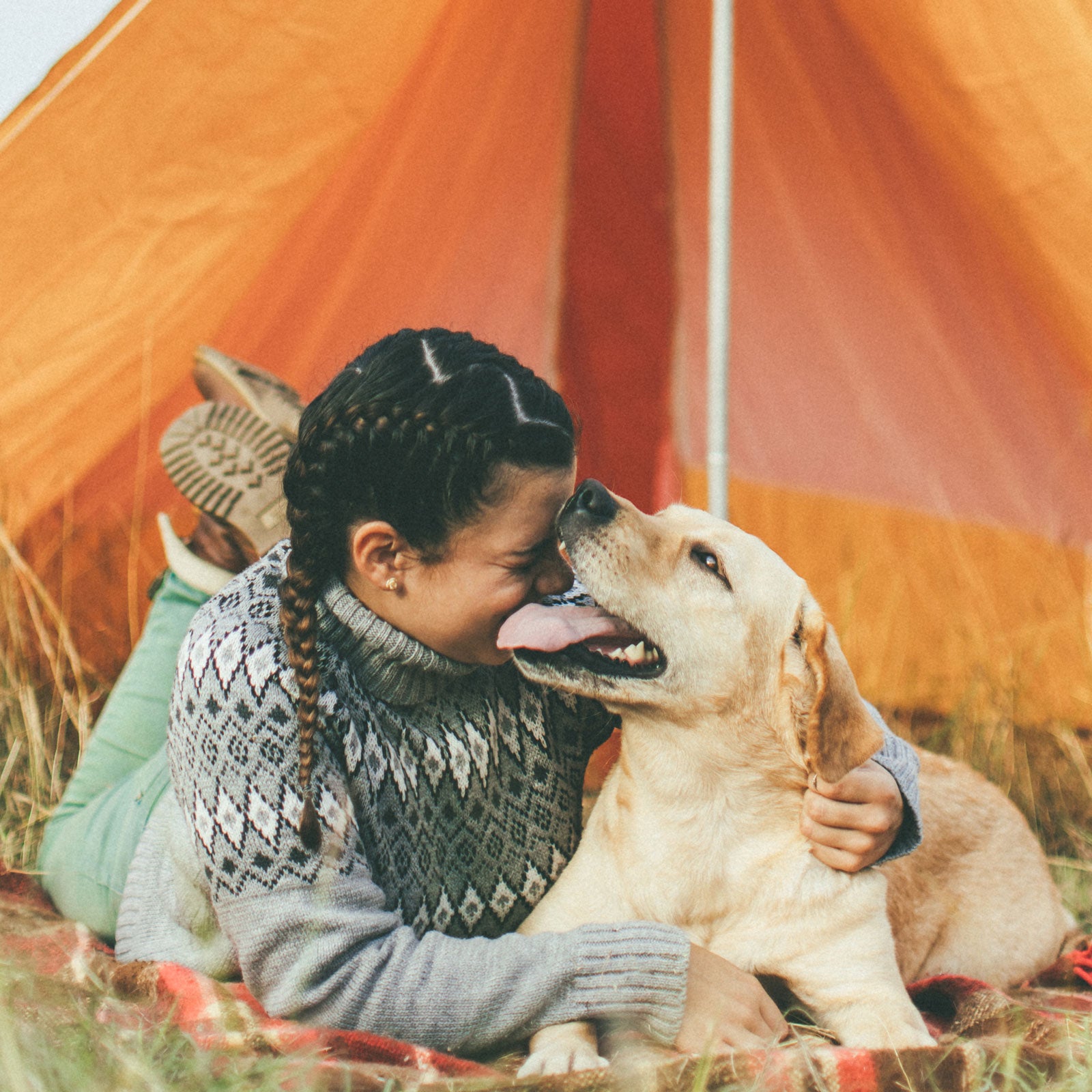 Heading out the door? Read this article on the new Outside+ app available now on iOS devices for members! Download the app.
If getting dogs presents for Christmas is wrong, I don't care. And I'll admit it—some of these gifts are more for me and my fellow dog parents than the pups themselves. But they'll all help us go farther and longer on adventures with our best friends, so I promise outdoor dogs will approve (or at the very least, they'll enjoy destroying the wrapping paper).
Kurgo Loft Wander Dog Bed ($59)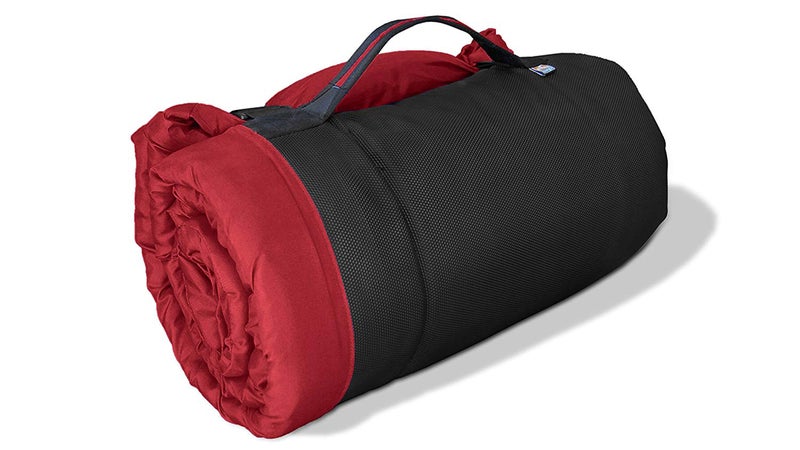 At Outside, our pooches come with us just about everywhere there isn't a "No Dogs" sign posted. Svati Narula, our associate social media editor, brings this waterproof, portable bed camping to make sure her Lab mix, Cabot, still has some of the comfort of home. I guarantee your dog will love the fleece top so much that they won't try to push you off your sleeping pad at night. Bonus: the Wander can also be thrown over the back seat to keep your car free of muddy paw prints.
---
Rad Dog Release and Run Retractable Leash ($40)
If your dog is your constant hiking and running companion, this collar-leash combo is a great investment. When you get far from the trailhead and Fido wants to run, simply drop the leash and it'll retract into the collar. And the durable nylon build ensures that the Release and Run holds up, no matter how many bushes or creeks your dog charges through.
---
Orvis Dog Overnight Travel Kit ($29)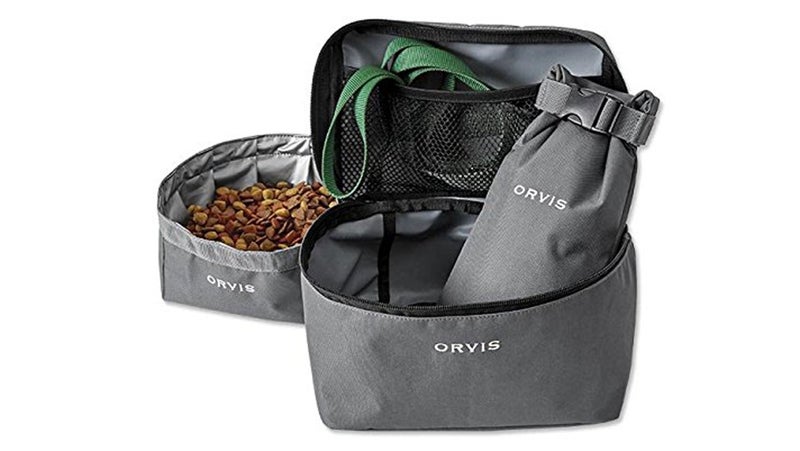 For an overnight backpacking trip or day at the crag, this travel kit is an easy way to keep all of your dog's necessities in one place. The roll-top food bag holds about two days' worth of food, while the collapsible water bowl is easy to store. It all comes in a burly 600-denier zippered pouch with extra pockets for treats, medicine, or anything else you need.
---
Adventure Medical Kits Workin' Dog ($73)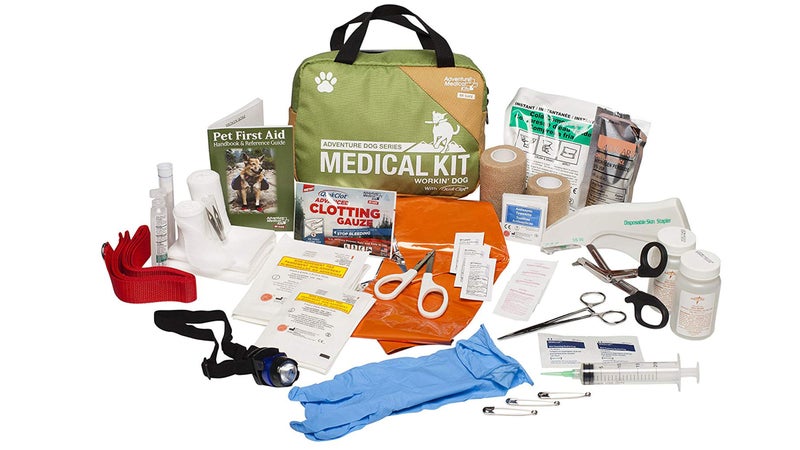 You have a first-aid kit for yourself, so you should have one for your dog, too. This one, from Adventure Medical Kits, is totally decked out with everything to help you prepare for the worst when you're far from the emergency vet clinic—gauze, forceps, a skin stapler, a cold pack, and even a headlamp come included. (There are also smaller and more affordable kits, if you want to minimize pack weight on shorter, less risky adventures.)
---
Musher's Secret Paw Protection Wax ($13)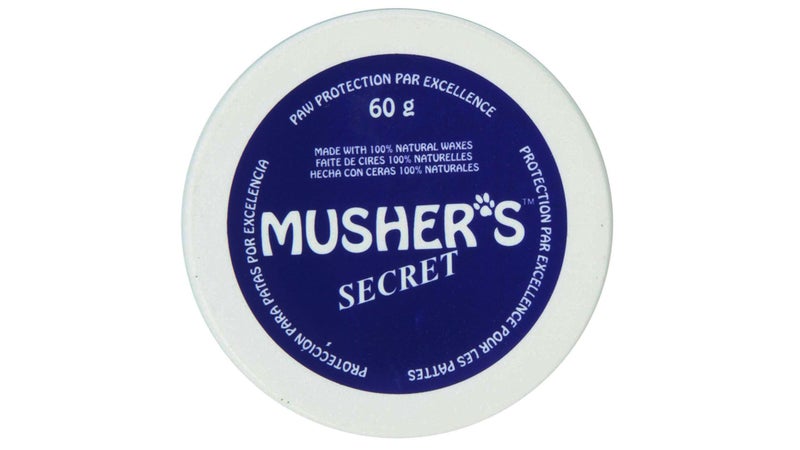 My husky mix, Koda, loves romping in the snow just as much as a kid on a day off from school, so I take him out whenever there's fresh pow. This wax makes sure his feet are protected from clumps of ice, sharp rocks, and grit, so he can run the trails and chase after me as I snowshoe. Musher's Secret also moisturizes and helps heal split pads, a godsend in drier climates like Santa Fe.
---
Zuke's Power Bones ($27 for 12)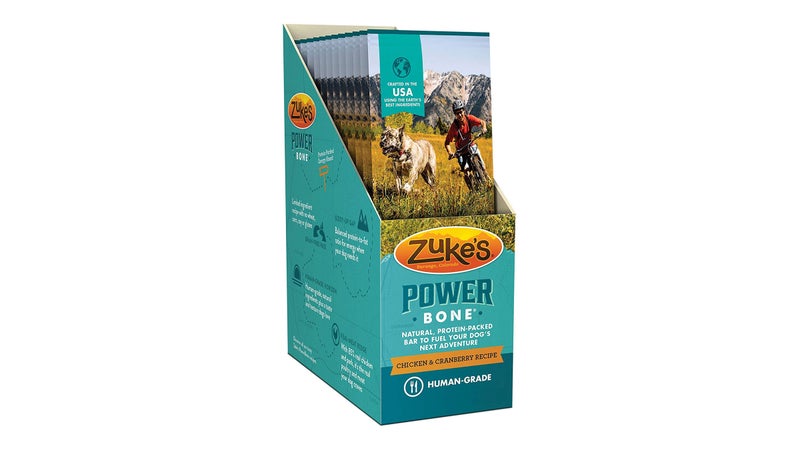 I love to give Koda one of these protein-packed bars once we reach a summit or at the halfway point of a hike—it's just the hit of energy he needs to finish out the day, and it doesn't take up much space in my pack. Buy in bulk if you frequently tackle full-day hauls or long runs. The chicken and cranberry flavor is sure to be a pup pleaser.
Lead Photo: eclipse_images/iStock