Black Diamond Issues Voluntary Recall for Recon LT Avalanche Transceiver
The company is urging all users to immediately stop using the beacon and either update the firmware or return the device for a full refund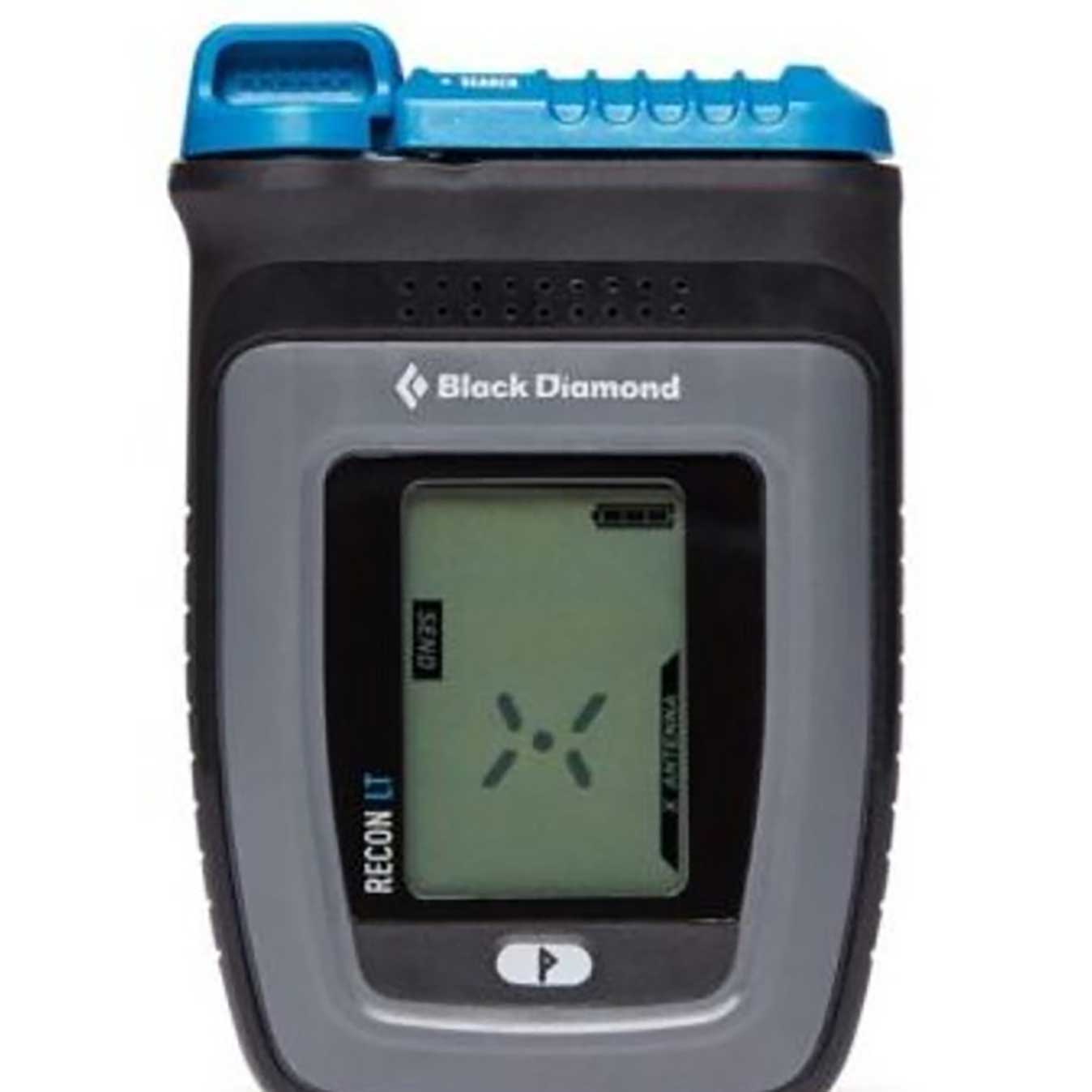 Heading out the door? Read this article on the new Outside+ app available now on iOS devices for members! Download the app.
Black Diamond issued a voluntary recall this week for its Recon LT avalanche transceiver due to a malfunction which may cause the beacon to unexpectedly enter search mode while in the send position.
Issues with a beacon transmitting correctly in send mode would prevent searchers from being able to locate a buried skier after getting caught in an avalanche, the company said. Black Diamond is asking owners of a Recon LT to immediately stop using the transceiver.
According to Black Diamond, there haven't been any incidents or accident reports related to this specific issue; instead, the recall stems from six customer reports of the issue (out of approximately 5,000 units sold).
Black Diamond says the malfunction can be resolved if users update their firmware to version v1.3 or later. Users can perform this update themselves via the Pieps app, or send their beacon to a Black Diamond service center to have the update installed for them.
If you have a Recon LT, Black Diamond recommends you immediately stop using it and follow one of these three options:
Update your device by downloading the Pieps App for iOS or Android devices, connect your transceiver via Bluetooth, and then follow a few on-screen prompts. Click

HERE

for instructions to update via the PIEPS app.

Send your device to a Black Diamond service center or take it to a Black Diamond retail store to perform the update free of charge. File a claim

HERE

to send to a service center or click

HERE

for a list of Black Diamond retail store locations.

If preferred, Black Diamond will offer a full refund to Recon LT avalanche transceiver customers. To file a claim click

HERE

.
For more information on the affected models, visit the Black Diamond website
This recall is unrelated to the previous recall of the PIEPS DSP in 2021, which was prompted by widespread reports of that transceiver switching modes while in use. The discussion about the PIEPS DSP beacon, which came to a head after professional skier Nick McNutt's beacon malfunctioned when he was caught and buried in an avalanche in 2020, put pressure on the company to recall that model, which it finally did the following year. Black Diamond also issued a recall for PIEPS and Black Diamond beacons in 2022 due to issues related to switching those devices into search mode. 
As a potentially life-saving device, an avalanche transceiver is a piece of equipment that simply cannot fail. As such, this issue highlights the critical need for consumer transparency in business. Though Black Diamond surely has some credibility to regain after this string of avalanche transceiver recalls, the company seems to be learning important lessons in the customer relations department.
Unlike past recalls, the voluntary recall of the Recon LT does offer customers a full refund option. The 2021 and 2022 recalls gives users the option to mail in beacons listed for firmware updates or replacement pieces, but don't share the same option for a refund if users prefer to switch to another company's model.
McNutt, who has spoken out against the way Black Diamond has responded to beacon malfunctions over the past years, pressed the company in a comment on Black Diamond's Instagram post to provide the same option for a full refund for the PIEPS and Black Diamond beacons that have been previously recalled.
Is the refund option going to apply to your other models under recall? Or are those users out of luck if they decide they don't want to put their trust in them?" he posted. "Just curious why this seemingly simplest fix of the various issues amongst the lineup is being met with the option to get your money back, when the other unrelated recalls have only been offered an inspection or an aftermarket holster, or in some cases (not all) a paid 'upgrade' to another affected model. Maybe some consistency here would serve your customers well going forward?"
Others feel that a recall for a firmware update is reasonable, and defend Black Diamond's honest approach to this recall.
"Hey at least [Black Diamond] is honest and more than willing to reconcile any issues," another comment reads. "I am sure there could be potential issues with any beacon manufacturer. Kudos for being a company who stands by their equipment and their customers. We could use more people in this world who are willing to come forward with mistakes/issues and resolve them upfront and honestly."
Lead Photo: Courtesy of Black Diamond