Columbia Announces Its New Directors of Toughness
These 2 people get paid to travel the world and test Columbia's newest gear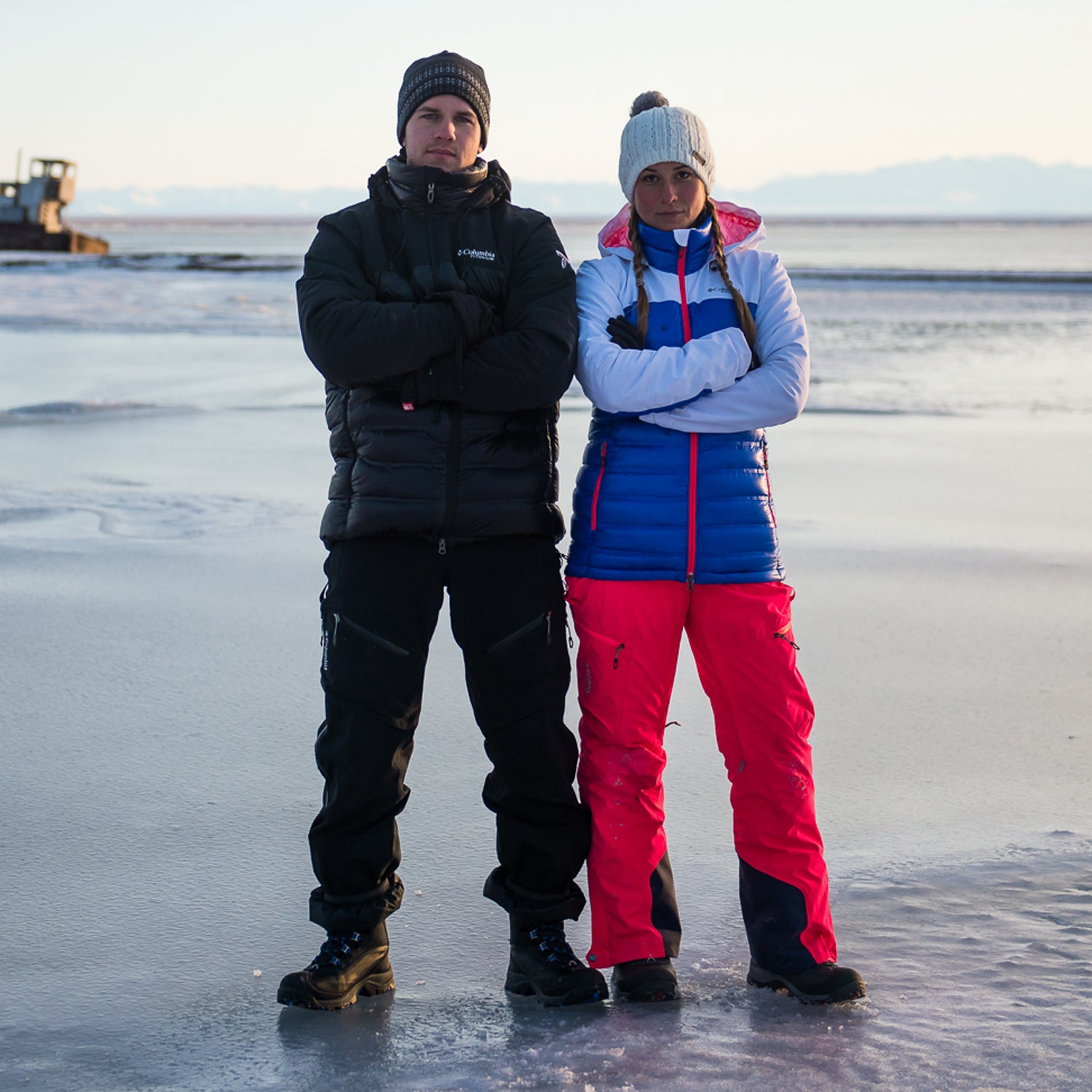 Heading out the door? Read this article on the new Outside+ app available now on iOS devices for members! Download the app.
Back in August, Columbia Sportswear announced it was hiring two Directors of Toughness, who would get a full six-month salary, plus benefits, to travel the world and test Columbia's newest gear. Earlier this month, the company named Lauren Steele and Zach Doleac to the post. 
Turns out several of us here at Outside know these two. 
Steele, an avid ultrarunner, was one of our editorial fellows back in 2014. (Interested? Apply here.) And Doleac, a former global team manager for K2 Skis, spent time here in Santa Fe, New Mexico, studying at the Santa Fe Photographic Workshops. We caught up with the pair during their first week to talk about the new job. 
OUTSIDE: We understand the interview process was pretty competitive. Why do you think you won?
STEELE: For me, it really came down to the storytelling. They asked me, "Why do you think you're the Director of Toughness?" I had a couple skinned-up knees because I'd fallen on a trail run that morning, and I realized that I was applying for a job that would encourage me to have skinned knees. I'd be with a company that encouraged me to skin up their gear and put things to the test and use my body to its capacity and their gear to its capacity. I think my ability to relate my failure sealed the deal.
DOLEAC: I check all the boxes physically—I'm an avid outdoorsman in a lot of different activities. But I'm not the best at any one of those. So I went at it from an experience standpoint: My time at K2, I'd been testing product for the last two-and-a-half years, I'd been creating [outdoor] photo and video content, etc. Some of the other people may have climbed Everest but didn't have those other factors. 
Did you guys know each other before the program?
STEELE: No, we didn't even know who our co-director was until a few days after we'd been selected. The first time I ever met Zach was on the Monday morning we were starting.
We know it's early, but have you identified anything annoying that the other person does while traveling?
STEELE: We went camping last weekend, and somebody was snoring. But I won't point fingers. 
DOLEAC: There were a number of snorers in those tents [laughs]. Lauren does late nights, and then gets up super early. I can do that with a little motivation, but I need an hour to wake up in the morning. That can be a challenge.
STEELE: I wake up, go on my run, show up at Zach's door to go to work, and he's rolling out of bed. I'm learning to let him have his space when I'm all bright-eyed and bushy-tailed. 
What places are you most excited to see over the next year?
STEELE: I would love to get to New Zealand, Fiji, and Australia. That would be huge. 
DOLEAC: Norway, Japan, Patagonia, and I would love to go to New Zealand. I'd go anywhere. I'm not very well-traveled internationally, so all of this is just a blessing to me. 
Is there a sport you're hoping to learn over the next year?
STEELE: For me, it's skiing. I grew up on a farm, and then I was in Santa Fe with a broken leg, and then Manhattan. I missed the snow train. Since I'm sitting here with a world-class skier, I would love to learn to hone those skills.
DOLEAC: The other day I ran a 10K, which was the farthest distance I've ever run in my life. And Lauren's an ultrarunner, so I assume at some point I'll be doing a marathon-length run. That would be a good box to check. And I'd like to do some kiteboarding. Who knows, maybe we'll be BASE-jumping by the end of this.
STEELE: Oh, god. 
You're both coming from cities. What tips do you have for getting out into the wild?
STEELE: Once I got [to New York], I realized that every place is what you make it. I would hop across the George Washington Bridge four or five times a week and get over to New Jersey to run in Englewood Cliffs and Palisades Park. Those trails are just as legit as some that I've run out in the middle of nowhere. If you want to get outside, if you want to find a trail, it's there. 
DOLEAC: You've got to want to get out, and it's not always the most convenient thing. If you have a few people who want to get out with you and encourage you to go see some places, it can be done in any city.
What's your one piece of go-to gear right now?
DOLEAC: I'm looking forward to testing out the new [Omni-Tech] rainjackets. 
STEELE: It's the Omni-Tech. As a runner, I cannot tell you the last time I had a shell that didn't make me feel like I was wearing Saran Wrap within the first mile. It's a total game changer.