The Gear from Outdoor Retailer Our Editors Want Most
A jacket, a daypack, a water bottle, and some seat-back storage that we couldn't be more excited to test out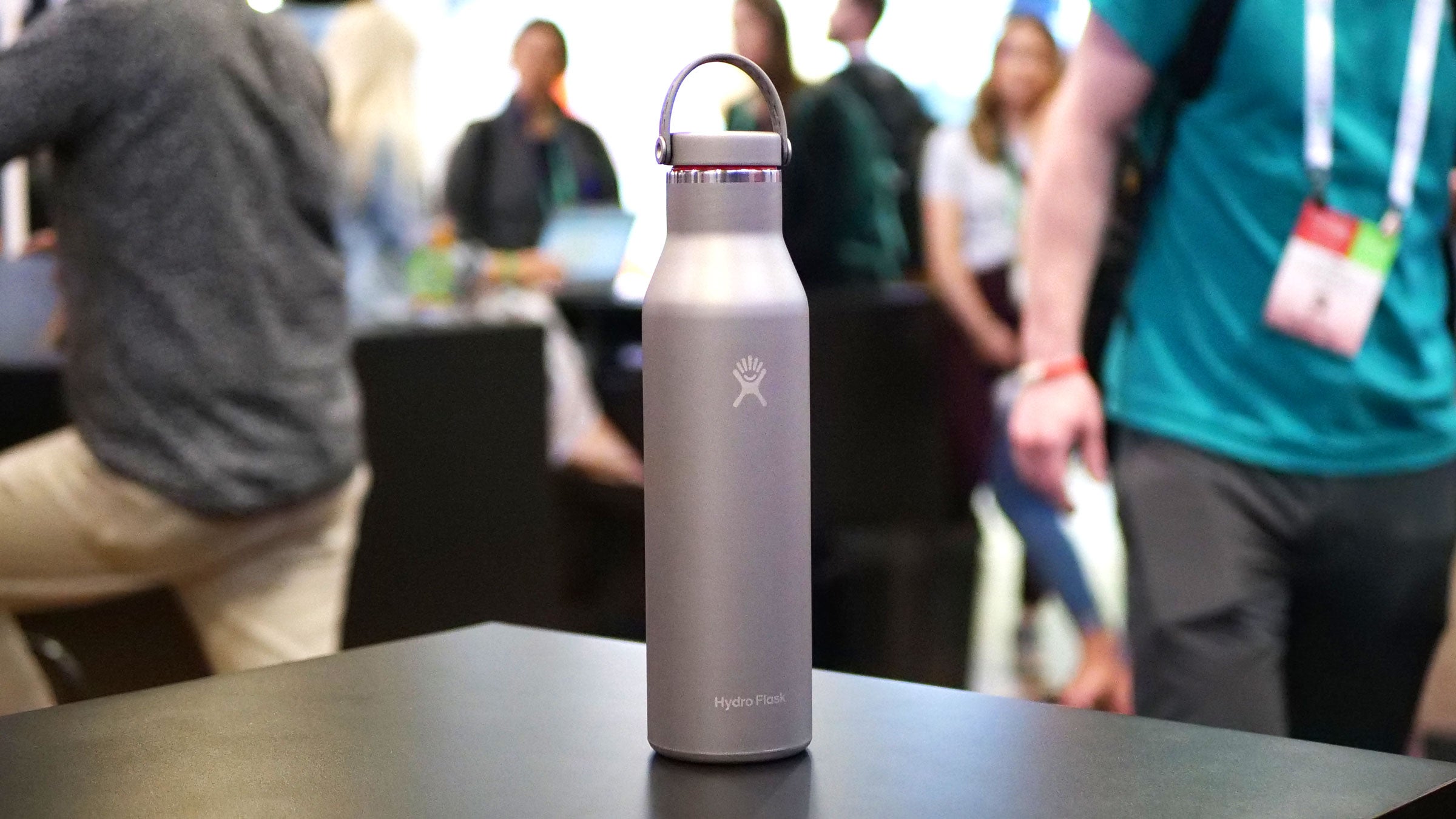 Heading out the door? Read this article on the new Outside+ app available now on iOS devices for members! Download the app.
Sure, we've already made our Gear of the Show picks and handed out the awards at this week's Outdoor Retailer trade show. But after three days spent checking out the latest and greatest products coming up for next summer, we've found plenty more to be excited about. Here's the gear Outside's editors are lusting after.
Patagonia Storm Racer Jacket ($299)
There are many lightweight, extremely packable shells on the market built specifically for stuffing into running vests for long, fast missions. But you either have to stop and put your shell on under your vest or pull it over and lose easy access to all your water, food, and other gear. Patagonia's new Storm Racer conveniently solves that problem. Instead of one zipper running up the middle, it has two zippers on either side of the neck, one full-length and one quarter-length. The jacket goes on over your vest using the full-length zip; when you want a drink or snack, open it from both sides and flip the whole front of the jacket down for full access to everything in and on the front of your vest. We don't often get to say that new gear offers a solution to a problem without compromise. While it's too early to tell before testing, I think the Storm Racer is going to be an exception to that.
—Ariella Gintzler, assistant editor
Hydro Flask Titanium 21-Ounce Bottle ($100)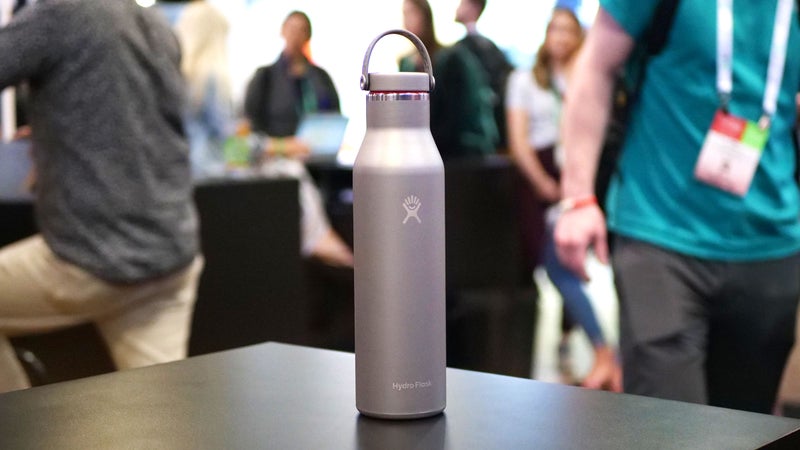 I know, I know, it's a $100 water bottle. After Yeti taught me to love $400 car-camping coolers, though, I'm willing to give other sticker-shocking outdoor products a shot. I am more than willing, really; I'm actually damned excited to test this extremely sexy water bottle. Hydro Flask set out to make metal, vacuum-sealed, insulated water bottles that are light enough to take backpacking, and this one is the pinnacle product in the line (it has two other lightweight options that are stainless steel and cost less than half the price). The company shaved some material out of the cap, perforated the cap's loop, and, of course, used one of the priciest lightweight materials in the outdoor space to make this bottle 35 percent lighter than its 21-ounce-capacity classic counterpart. Since the dead space that insulates the liquids inside stays the same as regular Hydro Flask offerings, it still claims it will maintain the company's legendary temperature-regulation properties. With visions of sipping ice water at the end of a blazing-hot double-digit-mileage backpacking day, this has me absolutely amped to put those qualities to the test.
—Joe Jackson, Gear Guy
Granite Gear Scurry Daypack ($85)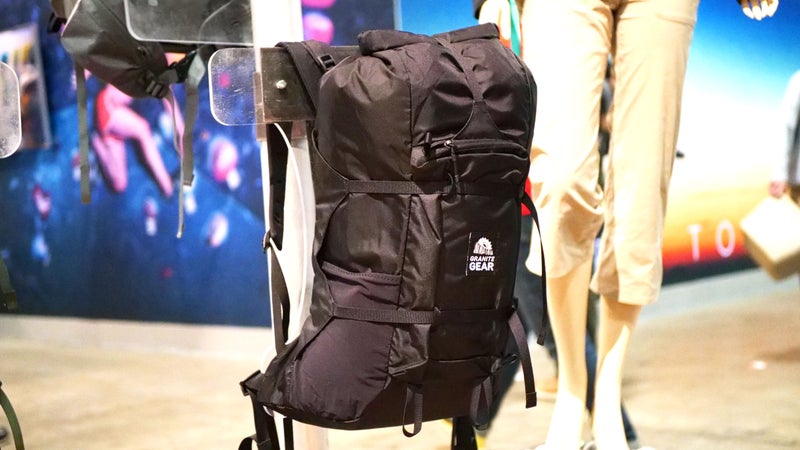 When you're looking to shed gear weight on the trail, you'll almost always sacrifice comfort. Oftentimes ultralight packs forgo cushioning and extra storage features for fewer ounces. (I'm thinking of those packable ones that sag like a garbage bag when slung around your shoulders.) But thanks to Granite Gear, we have serious solutions to this dilemma. The brand's newest daypacks (the Scurry, Dagger, and Shovel Point) offer what we love about its ultralight backpacking haulers—such as comfy suspension systems, compression straps that actually cinch tight, and bomber nylon outer material—but in smaller packages. My favorite of the three is the Scurry. With a 24-liter capacity, it's meant for summit days and quick trips up your local peak. I was most impressed by how feature rich it is for being just 1.1 pounds. The roll-top bag has a waist belt, chest strap, and padded back panel, and all three of the new daypacks have a sleeve to accommodate a hydration bladder. It's built to sit higher up on your back, so it won't swing low and get in the way of more technical scrambles. The daypack line will be available in spring 2020.
—Jeremy Rellosa, reviews editor
5.11 Vehicle Ready Seat Back Covers ($48)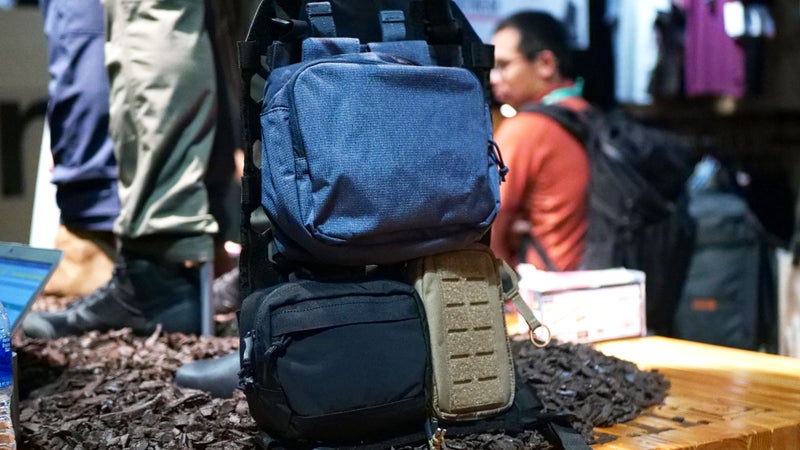 One of the gear developments I was most excited to see at this summer's Outdoor Retailer was 5.11 getting into the overlanding and auto space. The brand has developed a line of luggage and totes specifically for organizing equipment in a car trunk or truck bed, and its new Vehicle Ready is handy for more accessible storage. It's essentially a Velcro pad that you sling over a seat's headrest before slapping and attaching all sorts of compatible 5.11 pouches and compartments to it. The customization is sweet, but what I find appealing is how easy the Vehicle Ready makes accessing gear in a pinch. Set up the pad on the back of the passenger seat, throw whatever storage you desire on it, and load it up with supplies and tools that can live in your car until an emergency arises—maybe for something gnarly, like a blown tire on a dark night when you have to reach for a flashlight. Or it could serve you for something much less extreme, perhaps the times your child is thirsty in the back seat, you planned ahead by stashing a water bottle, and you want to have it nearby to pass to them. Whatever you need to carry, the Vehicle Ready will keep it close at hand for you.
—Will Egensteiner, senior editor