The Gear Our Editors Loved in February
Here's what our team used to thrive last month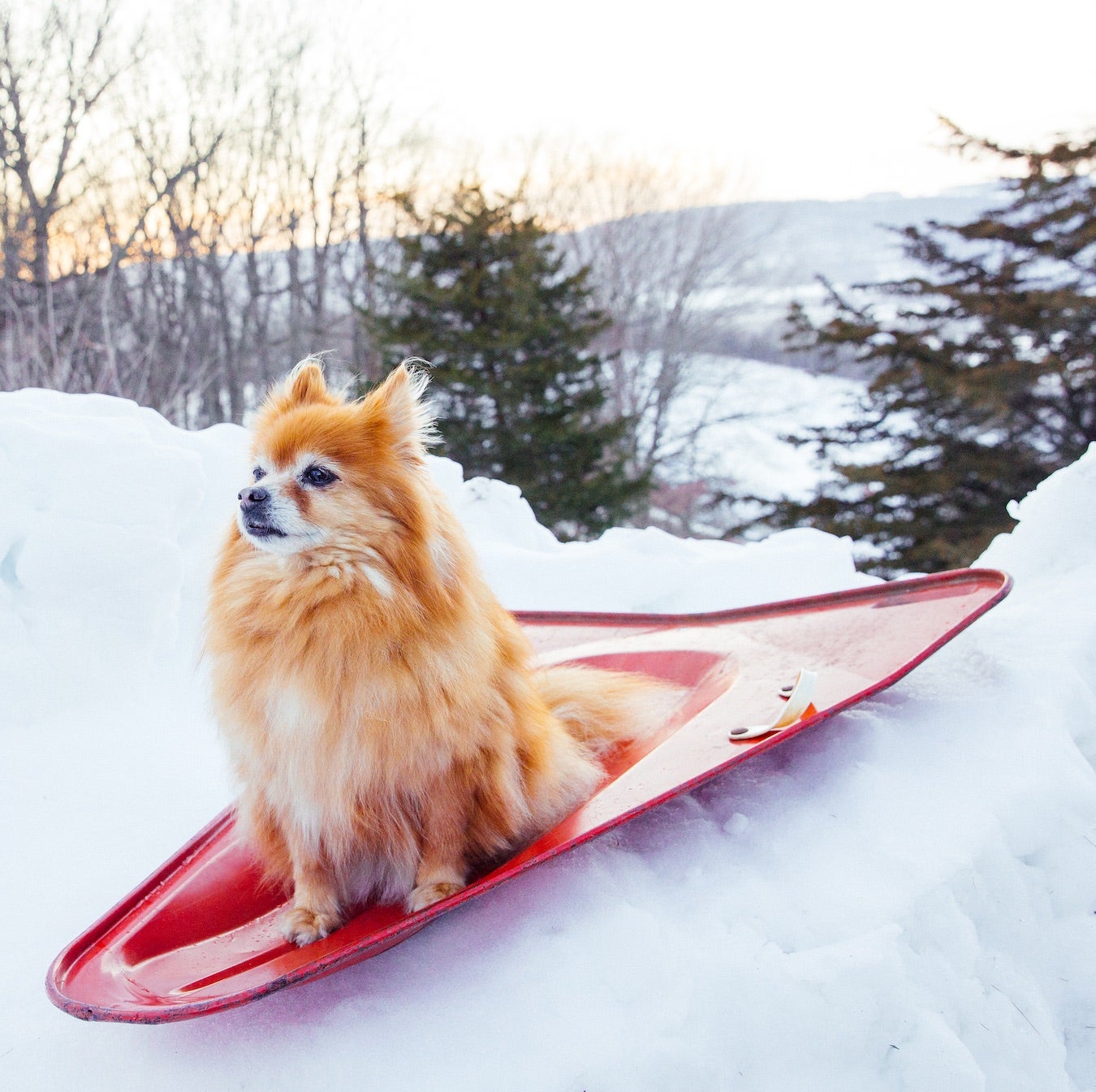 Jena Ardell/Getty
Heading out the door? Read this article on the new Outside+ app available now on iOS devices for members! Download the app.
Are you doing OK? Yes, it's still winter. But we're making it—spring is just around the corner! We're ready, too, but we still have a ways to go. Here's what Outside editors used to thrive in February. Best of luck out there.

Blizzard Black Pearl 88 ($650)
Think of a gearhead—now think of the opposite. I'm the latter. I climb in old shoes (such that friends exclaim if I show up in new ones), and am fine on the all-mountain skis a friend recommended ten years ago. My boots are easily as old, and god knows how long I've had my poles. I always figure it's not the climbing shoes or skis that are the limiting performance factor, but me. Hence my husband, Mike, made an executive decision at the spring sales last year, mostly—I think—because he wanted new skis (again). So he bought me the women's-specific Blizzard's Black Pearl 88, with their orange undersides that glow on the snow—and, I must say, they've done me some favors.
The Black Pearl is an all-arounder for resort skiing, but more springy and nimble than anything I've had before: easier to turn in the chunky snow that had formerly been my weakness. Light but stable, with a blended beech and poplar core, they cling solidly to hardpack, but whip around edge to edge. I've never been much of a tree skier, but I've been getting in there this year and appreciate the precision these skis allow. I don't love moguls, but the skis crank around them.
"You're skiing better," Mike said. "You're arcing 'em." Maybe the skis do help? —Alison Osius, senior editor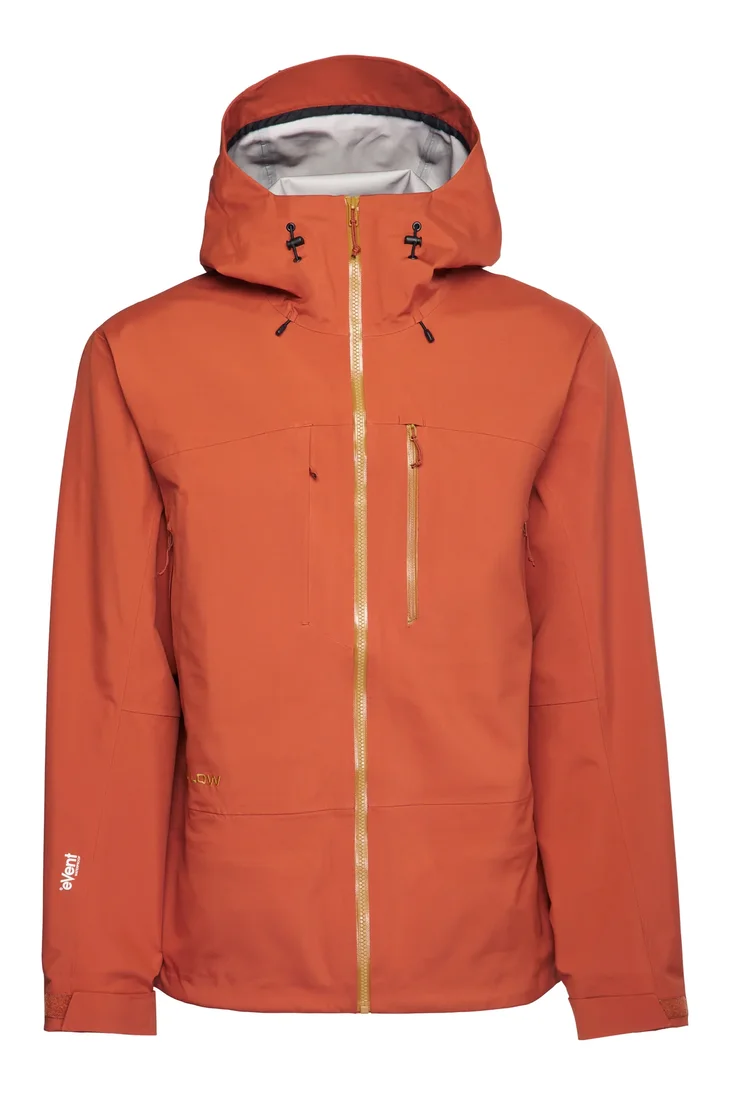 Flylow Lab Coat ($550) and Baker Perm Bib ($520)
I have always loved Flylow's outerwear—they usually nail the cut and color of their bibs, pants, and jackets, and they're known for choosing remarkably durable and weatherproof fabrics. But that bomb-proofing did come at a slight cost, with a little extra weight, stiffness, and lack of breathability. Enter the Lab coat and Baker Perm bib, which have all of Flylow's ruggedness in a lighter, more breathable proprietary fabric that still holds up to inclement weather, all of which make for a solid ski-touring cut. I prefer the men's cut—I like my gear to hang straight, and appreciate the extra roominess and length in the jacket—but if you want the same fabrics in a women's cut, you can opt for the Domino jacket ($475) and Siren bib ($475). Bonus: all of Flylow's outerwear is 30 percent off right now. —Abigail Barronian, senior editor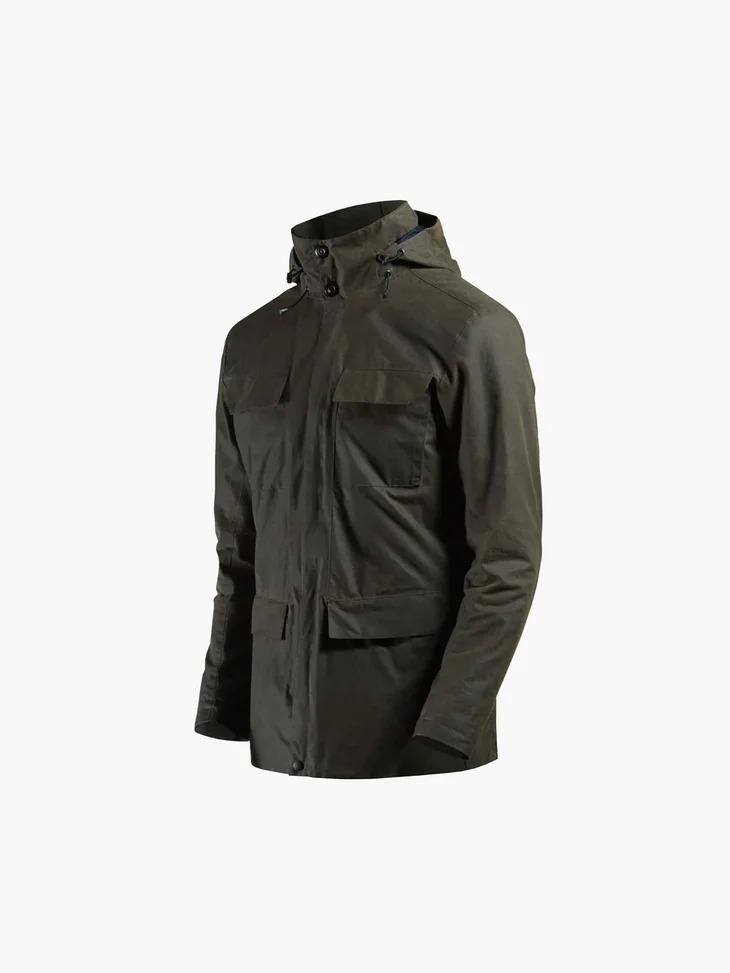 Mission Workshop Eiger Waxed Canvas Jacket ($775)
I've been on a huge waxed canvas kick lately because the material is so damn versatile. Since getting this jacket, I've used it to move houses during the middle of a snowstorm, walk my kids to school in the rain, and go on a date with my wife to a fancy restaurant. In other words, this is a chore, everyday, and date jacket because the waxed canvas functions nearly everywhere and only looks better as it wears in. There are cheaper options on the market but I think the Eiger is worth the investment because it's made from premium-quality Scottish canvas and because the tailoring is spot on. Other waxed canvas jackets are often too boxy, whereas the Eiger has a modern, slimming cut that still leaves plenty of room for movement. —Jakob Schiller, contributing writer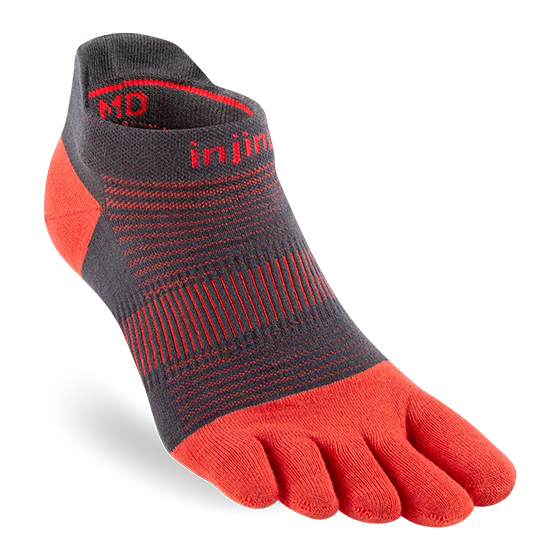 Injinji Run Lightweight Performance Toe Socks ($14)
I've long been a fan of Injinji toe socks (even if my wife thinks they are weird and doesn't like me wearing them around the house). They encourage toe splay for a stable and engaged running stride, prevent blisters like no other sock, and make my feet feel alive and agile. I'm even more of a fan since Injinji refined their run line this spring with enhanced fibers and improved fit. The nylon, recycled polyester, spandex weave feels softer and stretchier than previous Injinjis, and the design hugs my feet closer, making the sock feel even more like an invisible extra layer of skin. I've not worn anything else on my daily runs since I got these in early February—it's a good thing I have three pairs to rotate through wash cycles, although they've stayed soft and (relatively) fresh even after wearing a pair for three or four consecutive days. An added bonus: unlike other socks with an anatomical left and right design, I don't have to take them off and swap them after inevitably putting them on the wrong feet—the toes on the Injinjis make it obvious which foot they go on. —Jonathan Beverly, senior editor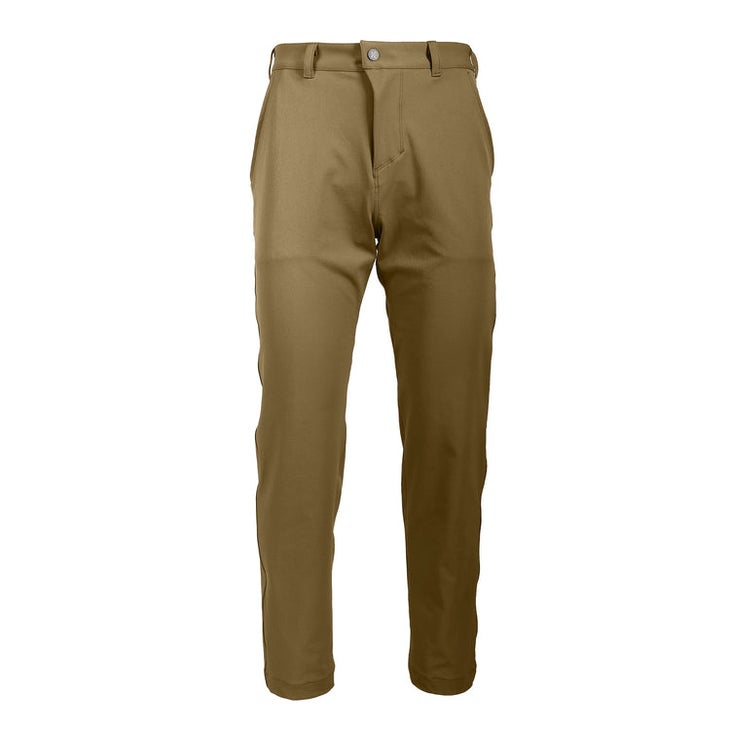 Kitsbow Haskell Pant ($295)
These soft, nylon-spandex pants have been my go-to bike-riding trousers over the cold season here in Santa Fe, New Mexico and they look just as good as the day they arrived in the mail. They (mostly) block the wind, shed mud well, and have proven super durable during encounters with branches, rocks, and thorns. Plus, they look more like chinos than jeans, so they're great for bike commutes. The fit is on the looser side of slim, which is more baggy than this long-legged tester generally goes for, so I'd probably order a Haskell Tapered Fit pair the next time around. They also make a lightweight version, which I'm curious about too. Other features I loved: the gusseted crotch, snap-button closure on the drive-side leg, and the rear snap pockets. And the kicker: Kitsbow makes their clothing to order in its Old Fort, North Carolina Carolina factory so there's less production waste, and you can get the fit that's best for you. —Will Taylor, gear director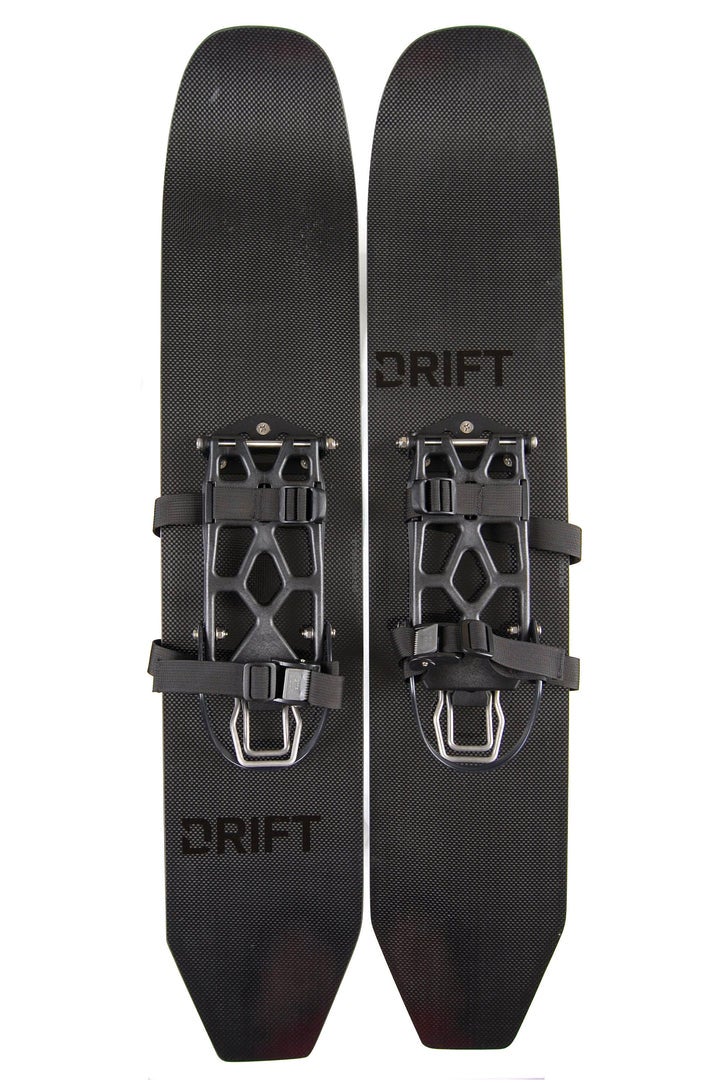 Drift Carbon Boards ($495)
I have a splitboard setup, but have been testing more solid boards this season, and often go up for self-powered laps before the lifts start spinning at our local hill. I'd heard of Drift Carbon Boards—basically snowshoe sized mini-skis with permanent skins—for a couple years, and finally decided to give them a shot so I could get more test laps in. I'm glad I did. You can use any boot you want with Drift's simple strap system and once they're on your feet, they're far lighter than splits (the pair weighs five pounds), which is less than half of my split setup). Yes, you still have to carry your board on your back, but this feels far easier than having that weight on your feet. They do not have solid edges (in this case, they're just carbon) though, so they're not great for sidehilling or traversing in hard snow, but in pow, on the skin track, and at the resort, they've been fantastic. Oh, and did I mention that compared to a splitboard transition, it takes about half the time? That's been great for me too, since I mostly do laps with skiers. Their light weight and small footprint (35 inches long by 6.75 inches wide), means that you don't even notice them on your pack on the descent either. If you're splitboard-curious, this is a smart way to try out the scene without splurging on a full split setup, which will easily run you twice as much as (Drift also offers more inexpensive options made of fiberglass and wood for $420, but they're heavier). I'm not getting rid of my split—it's too good for long tours or really deep days—but I'm stoked to have the Drifts in my quiver. —W.T.
Lead Photo: Jena Ardell/Getty