Gear of the Show: The Best from Summer Outdoor Retailer
Six bold new products for summer 2018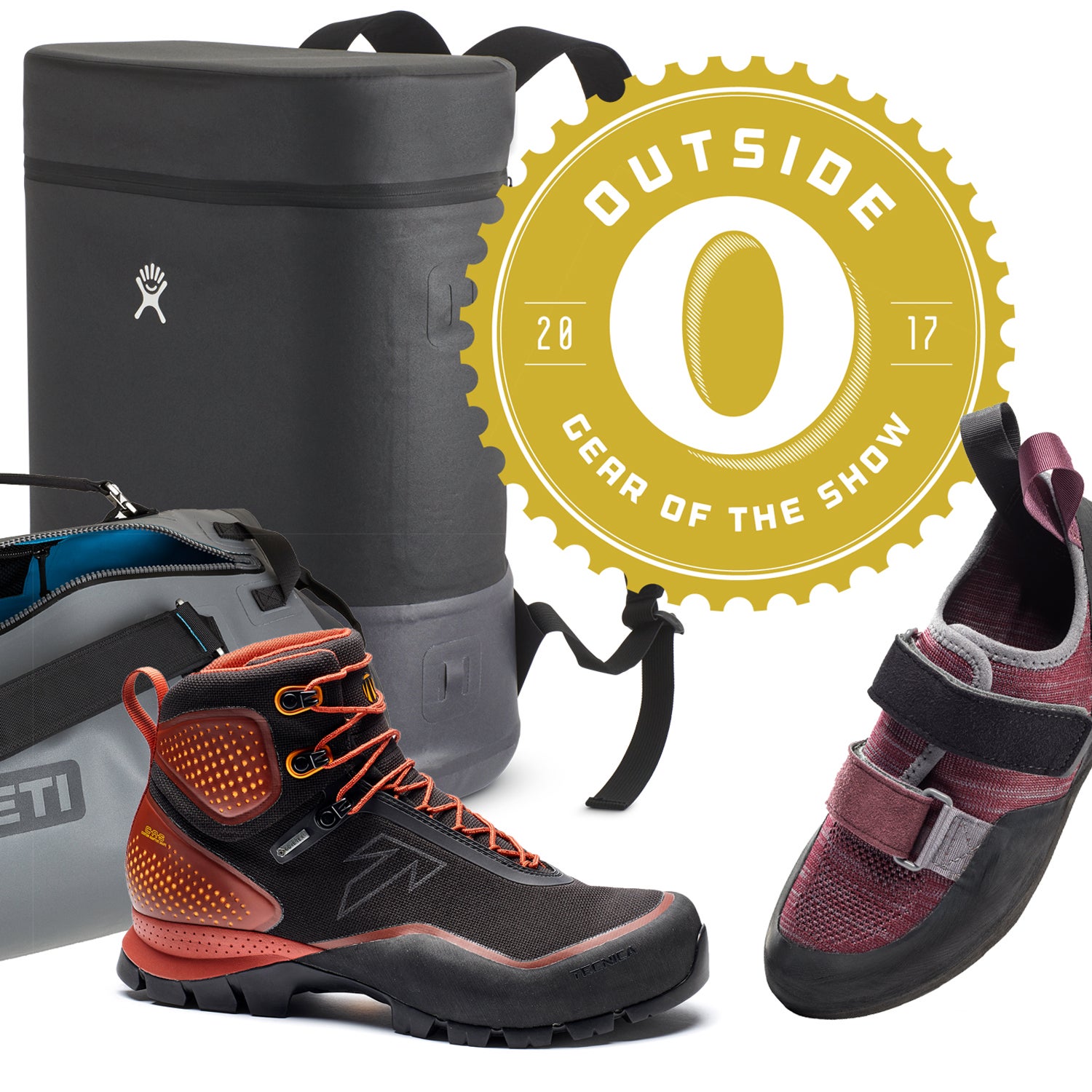 Heading out the door? Read this article on the new Outside+ app available now on iOS devices for members! Download the app.
Call it the summer of the update. From an affordable lighting system for car-camping families to a customizable hiking shoe inspired by ski boots, these five products take tried-and-true designs and add a spin. Presenting our Gear of the Show winners from this summer's Outdoor Retailer trade show in Salt Lake City.
BioLite SolarHome 620 Lights ($150)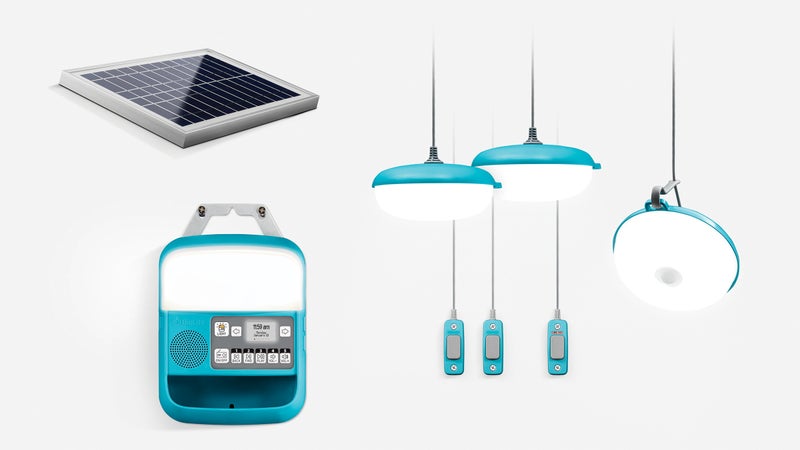 Thank #vanlife and the plunging costs of solar for BioLite's SolarHome 620. Featuring a six-watt solar panel, three daisy-chain lights, and USB-charging capability, the 620 is like a mini entertainment system for backcountry huts and VWs. An evolution of BioLite's camp solar system—the BLXL Solar Kit—the SolarHome has the potential to ease the burden on your rig's overworked batteries.
We dig the SolarHome's speedy charge time of four hours in direct sunlight, combined with features like an MP3-compatible wall-mounting stereo and control box. The main caveat: speed. It will take a little over two hours to charge an iPhone on six watts of power.
Available in February.
Hydro Flask Unbound Series Soft Cooler Pack ($275)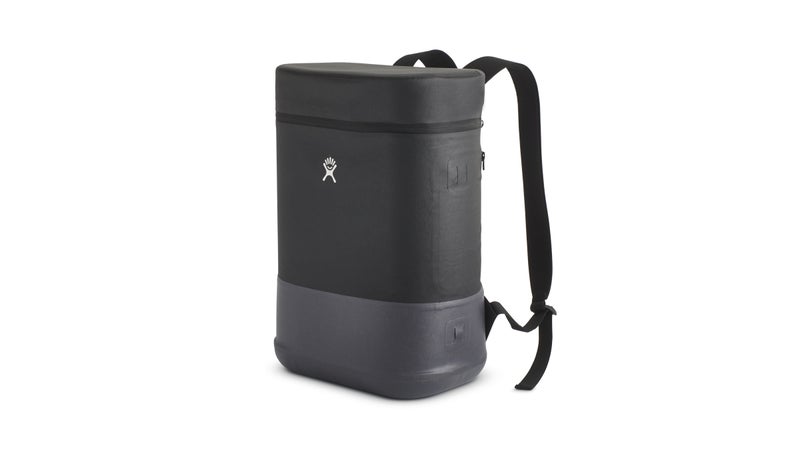 We put a variety of soft coolers and cooler packs through the wringer this summer. We're reaching the point where the market is saturated, and getting one cooler to stand out from the crowd is increasingly difficult.
Hydro Flask, it appears, did just that. The Bend, Oregon–based company built its brand on double-walled, stainless-steel drinkware, but we're keen on its foray into the soft cooler market with the Unbound Series. These coolers hit the sweet spot in terms of size, at 25 liters—big enough for at least a couple six-packs. And the waterproof 420-denier nylon resembles a fashion piece more than a technical tool. The Ultralon Buoyancy foam is flexible and won't compress after a lot of use. Plus, the Unbound can stand on its own, and the zipper wraps almost all the way around the lid, maximizing opening space.
Hydro Flask says the Unbound is the lightest soft cooler in its class and will keep food and drinks chilled for up to 48 hours—bold claims for a soft cooler. But the handsome build and user-friendly details make it worth a look when it comes out next spring.
Tecnica Forge Custom Hiking Boot (Starting at $250)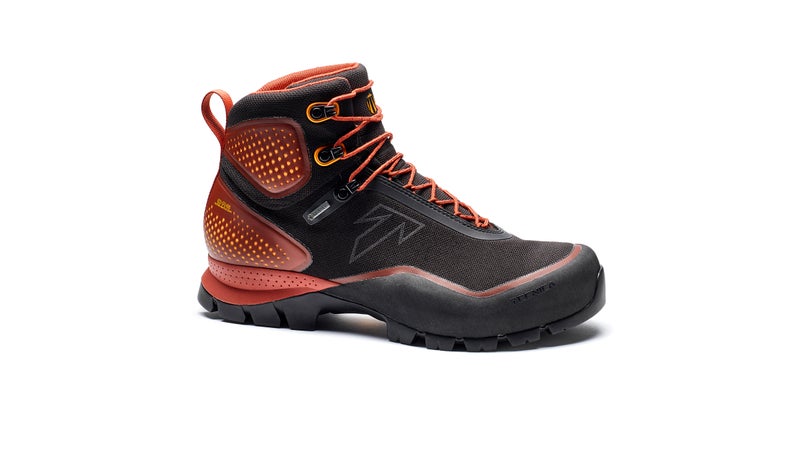 Most people break in their hiking boots by, well, hiking. This can involve lots of time, blisters, and pain, especially with the burlier models. Going forward, however, Tecnica wants to make the process much quicker and blister-free.
The company's new Forge boots, which launch in February, are the first custom-moldable hikers that use fitting technology similar to what we've seen in the ski world. For years, skiers have been able to heat and mold their liners for a custom, foot-hugging fit. The same idea applies here. Hikers who want the boots—medium-stiff Gore-Tex-lined high-tops made for technical terrain—will go into a specialty retailer, where boot fitters heat the thermo-moldable materials on the outside of the heel, arch, and ankle, and then use a balloon-like compression device to cool and mold the pieces around the hiker's foot. Shortly thereafter, the hiker walks out with their own unique pair of boots, minus the chafing.
Black Diamond Momentum Climbing Shoe ($89)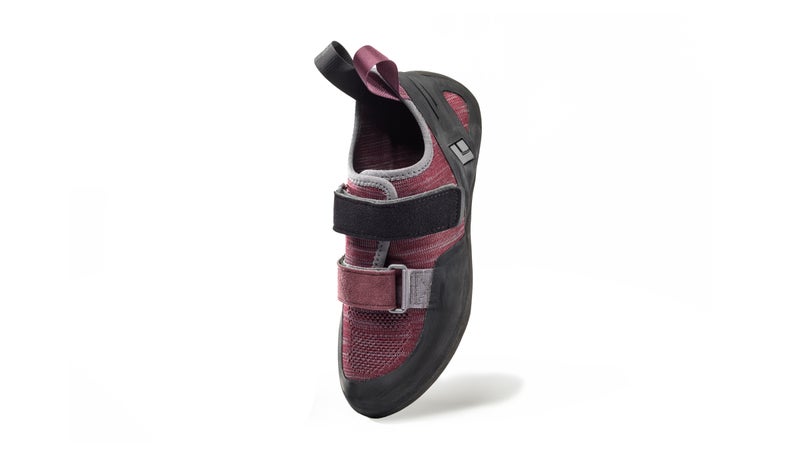 Black Diamond has been in the climbing game since 1989 and has, up until now, made all manner of hardware and apparel for vertical pursuits—minus shoes. (BD was the North American distributor for Scarpa, but that was the extent of its climbing footwear involvement.)
That changes this fall when the company releases the Momentum shoe, the first in a line of five models it'll roll out over the next year. The brand is putting the emphasis on fit. The upper in this gym-specific model is made from an engineered mesh—a single piece of fabric knit looser on the top of the foot for more breathability and tighter on the sides for more support. The tech is similar to the foot-hugging Flyknit construction Nike employs. (Kasey Jarvis, president of design at Black Diamond, is a Nike alum who helped develop the material.)
While there may still be some dialing in to take care of (we had some toe chafing upon first wearing the Momentum), the shoe breaks in well. It felt degrees better after a few sessions of pulling on plastic.
Columbia Omni-Shade Sun Deflector Tech (Starting at $35)
Columbia has gone all-out lately with material development. The company built a special membrane that sits on the outside of a waterproof jacket to increase breathability, and then built a another breathable rain jacket from water bottles, and now it's slapped sunscreen on the outside of sun shirts.
Those shirts are part of what the company is calling its Omni-Shade line, new for spring 2018. The outside of each shirt is coated with tiny dots of titanium dioxide—a common ingredient in mineral sunscreens. Those dots work together to deflect the sun's rays before they hit your skin. They also deflect some of the sun's heat to keep you cool.
Yeti Panga Submersible Duffel ($300 to $400)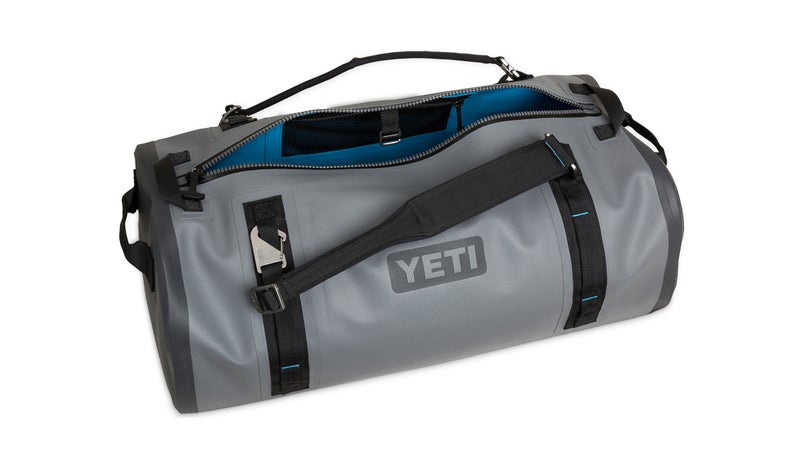 When we first heard that Yeti was building a duffel, there were definitely a few eye rolls here at Outside. We couldn't imagine why the world would really need another duffel. But then we got our hands on one and decided that this may be the most badass duffel ever made.
Built with the same tough-as-nails, high-density nylon and Hydrolock zipper as Yeti's soft-sided Hopper coolers, the Panga is completely waterproof and airtight. That means you can dunk it in the river and not worry about any of your gear getting wet. Padded backpack straps allow for easy hauling into the backcountry or across an airport, and 12 lash points make for an easy tie-down.
The inside is dominated by a cavernous storage space, but a few stowaway pockets help organize your essentials. We're guessing the bags will be especially popular on rivers, but we also expect to see them at Everest Base Camp and places like Overland Expo. The Panga is currently available in 50-, 75-, and 100-liter sizes.
Trending on Outside Online