Gear of the Show: The Best of Winter Outdoor Retailer 2016
The five products we're most excited about this year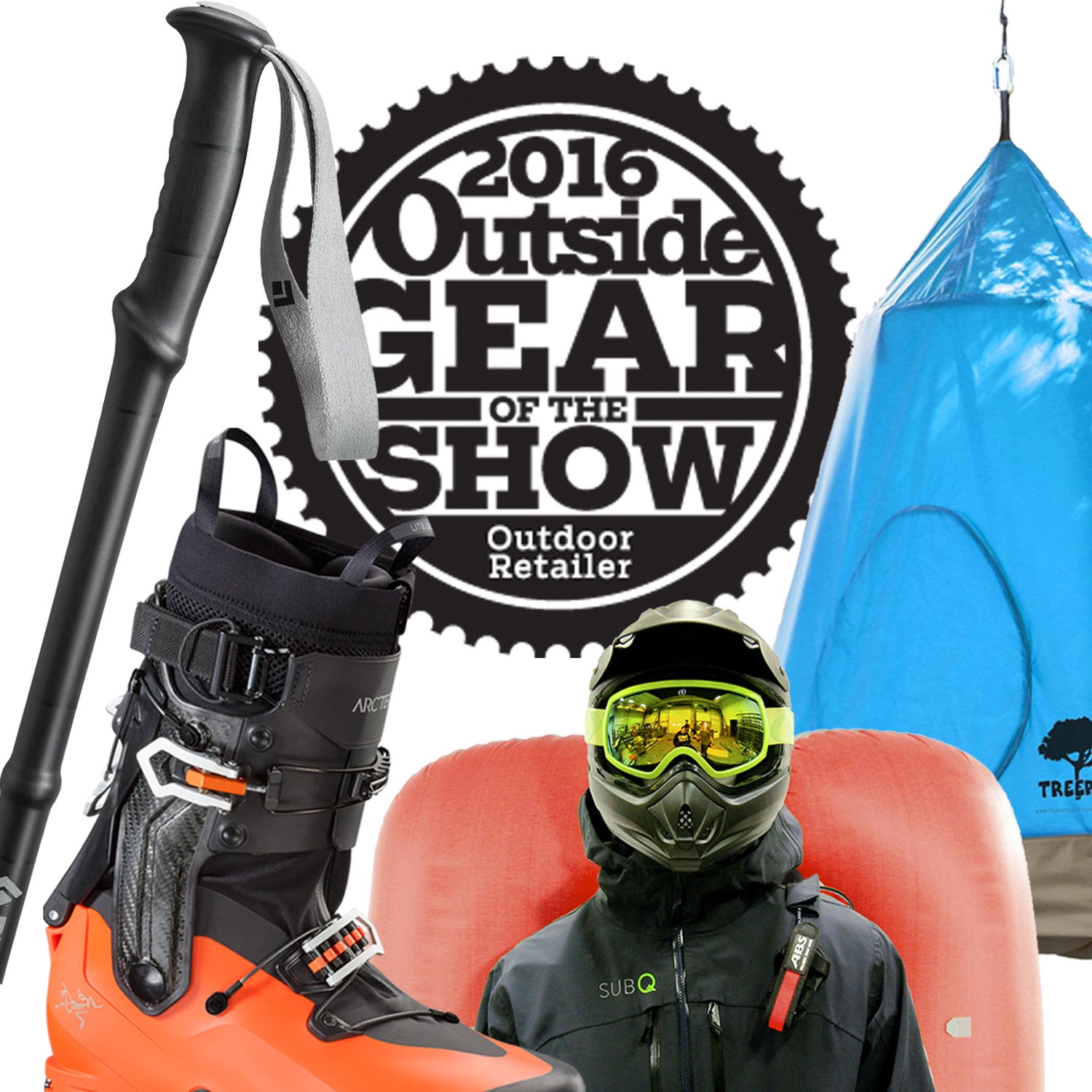 Heading out the door? Read this article on the new Outside+ app available now on iOS devices for members! Download the app.
Twice a year, the top outdoor gear manufactures gather in Salt Lake City to show off next season's products. We sent six editors to the winter show this week to find the most interesting, most promising innovations. After eight heavily-caffeinated hours prowling the convention center floor, they came back with these five winners—including a super toasty jacket made with buffalo wool and a 12-pound hanging tree house for adults—for our annual Gear of the Show awards. 
---
Black Diamond Helio Fixed-Length Ski Pole ($299)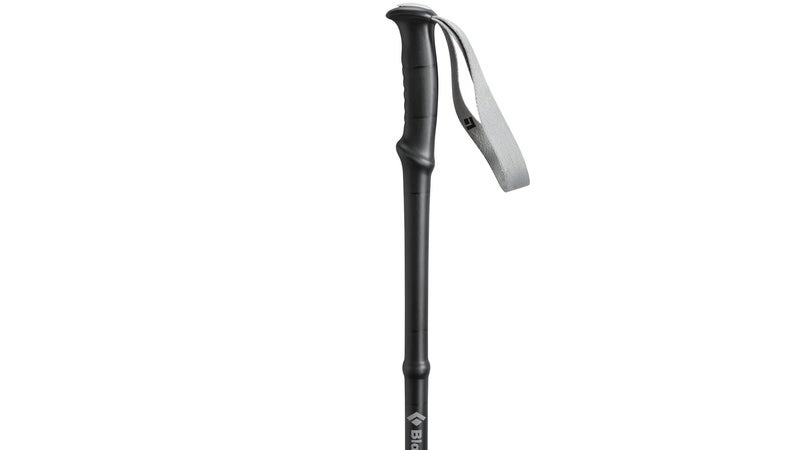 It's hard to get excited about ski poles. But Black Diamond's new fixed-length Helio is truly groundbreaking. 
Designed for technical backcountry skiers and mountaineers who want to shed every possible ounce but still need a durable pole for descents, the Helio is the lightest pole on the market, according to Black Diamond. At nine ounces per pair, we have yet to find a lighter set to disprove that claim. To put it in perspective, each pole weighs just a hair more than an iPhone 6s: When we played with the thing at Outdoor Retailer this week, we were astounded by how airy it was.
Black Diamond achieved this by constructing the Helio from a single piece of carbon—even the grip is integrated, and the wrist webbing is minimal. There's also a raised touring ring about a quarter of the way down the pole for better grip in steep terrain. The carbon fiber should make the Helio quite stiff and responsive, although we have yet to put it through a real-world test.   
---
Canaima Outdoors TreePod Hanging Tree House ($325)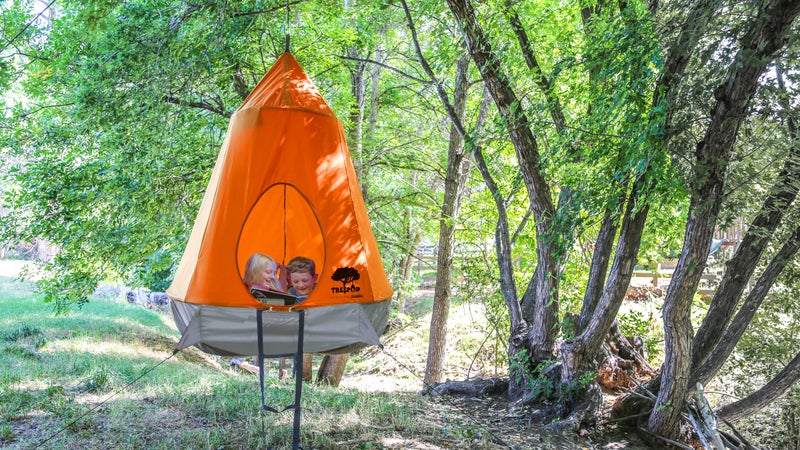 Try frowning in a tree house. It's not going to happen. And while the Canaima Outdoors TreePod may be marketed to kids, there are plenty of kids-at-heart who will dig this suspended cocoon.
The TreePod has an aluminum skeleton, rated to hold up to 400 pounds, with a 5-foot diameter and 7.5 feet of overhead. The whole thing's covered with a nylon water- and UV-resistant fabric. Mesh windows allow breezes to blow through, while keeping the bugs out, and even though the company recommends that you hoist the escape no more than four feet off the ground, it does come with a retractable ladder. The complete tent weighs just 12 pounds. 
Fully funded on Kickstarter with $50,000 at the end of December, the TreePod is expected to launch by April. 
---
United By Blue Ultimate American Jacket ($598)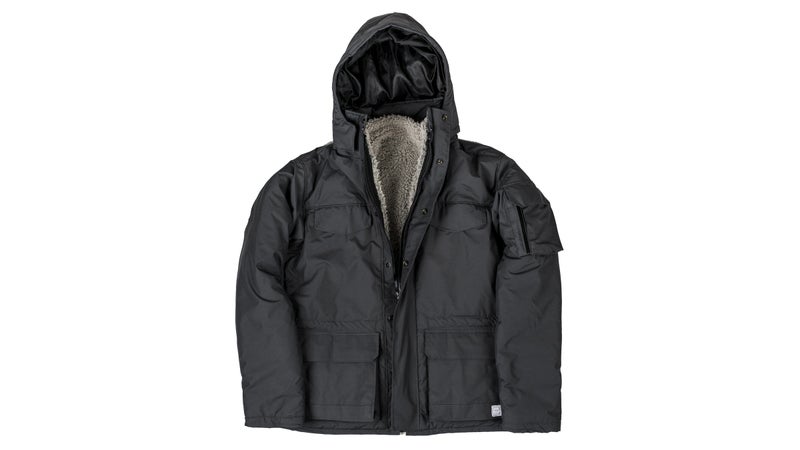 For years, down has been the king of outerwear insulation. Trouble is, it's expensive and much of it comes with a brutal backstory.
Philly-based United By Blue wants to swaddle you in a different natural fiber: bison wool. The company, which already makes socks out of the stuff, is using the material in its new, supremely toasty Ultimate American Jacket, slated to ship in March.  
 
This four-layer, waterproof jacket is made from a breathable nylon fabric stuffed with what the company's calling B100 Fill—or 100 percent bison fiber. The insulating power is undeniable. We threw it on during a chilly October night and instantly forgot about the frosty temperatures. Gathered from the outer coat of the bison, the fibers are coarser and longer than the inner ones UBB uses for its socks. They're lightweight and hollow, like down, and the result is a jacket rated to keep you warm down to 30 below. 
 
In fact, the piece is so warm that it's overkill in most conditions. Thankfully, a removable fleece vest gives the jacket some versatility. The top—with 10 exterior pockets and four inner ones—is bulky even with the vest removed, but that's an acceptable price to pay for this much heat. 
---
Arc'teryx Procline Carbon Boot ($1,000)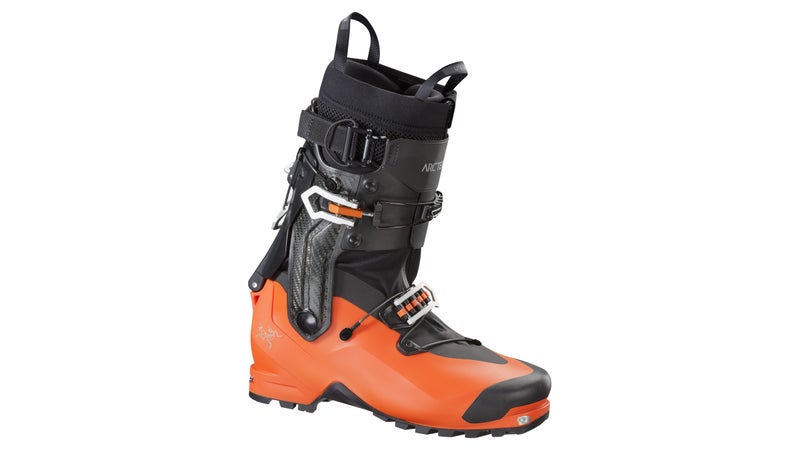 Backcountry ski boots have gotten really damn good recently, with walk modes that make skinning up almost as comfortable as if you were wearing a hiker. But while their front-to-back movement is superb, none of them move side to side. And that lateral motion is key when you're scrambling over rocks and ice.
The Procline Carbon fixes this issue with a two-piece upper cuff that has independent carbon supports on the sides to give the wearer better grip in uneven terrain. Our reviewer put the boot through a preliminary test in B.C. last month, and came away impressed with the 23-degree-by-12-degree range of motion. 
The boot did well on the downs, too. The bomber injected-plastic lower shell has a system with a rigid mechanical buckle and cable that lets the wearer dial in the fit for maximum control of powder planks. 
Now, this is a high-performance, highly specialized touring boot, best suited to people who climb mixed ice routes and descend serious backcountry terrain. But we expect the lateral technology to trickle down to more mainstream options, making walk modes more comfortable for all of us who contend with off-kilter skin tracks.    
---
SubQ Designs Jackson Airbag Jacket ($1,300)
We always wear an airbag pack at ski areas like Jackson Hole and Silverton because of the great backcountry terrain. But here's the problem: riding a crowded chairlift with a bulky pack sucks. 
Enter SubQ. The small company just launched the Jackson—a fully waterproof-breathable jacket with a built-in, removable safety tool pack (for your shovel and probe), and ABS airbag system. It's designed to be more svelte than a pack, but just as capable. 
Here's how it works: inside the shell (which is nicely cut, by the way), there's a chest harness that connects to the back of the jacket via zippered slots. The airbag and pack are attached to the harness on the outside of the shell, with more zippers, removable rods, and small carabineers. The pack also features a board/ski carry, and the harness has a beacon pocket. The ABS system is easy to remove if you want to ski with just the jacket and pack. The harness is removable, too, leaving you with just a shell for pure inbounds runs.
It's a complicated system, but, unlike most airbags with volume for storage, this pack-jacket hybrid measures only a few inches deep, so you don't have to take it off when you get on the lift.
Of course, that innovation cuts both ways. There's no room to carry other essentials (like extra layers and food) in the Jackson. And the jacket looks odd without the harness, pack, and airbag because of the back zipper slots. It's also a touch heavy at 8.7 pounds for the whole setup. 
Bottom line: this is a novel concept best for people skiing sidecountry terrain who prioritize convenience over storage space. We also see it as a go-to for heli-skiers making quick laps without a lot of extra gear.