Gear of the Year 2016
We reviewed 369 products for our Summer Buyer's Guide. Only these 14 earned the coveted Gear of the Year award.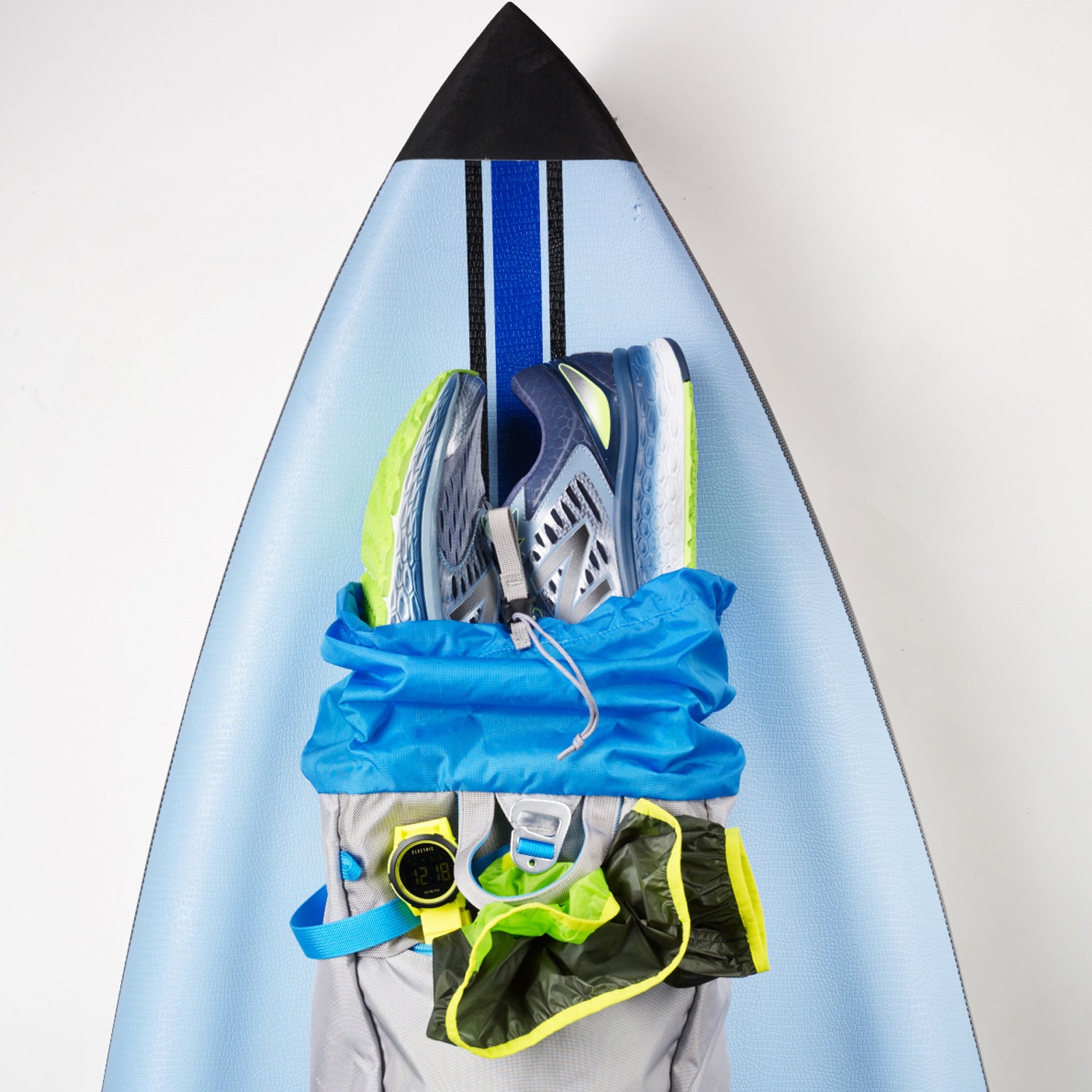 Heading out the door? Read this article on the new Outside+ app available now on iOS devices for members! Download the app.
Every summer, we find the best products of the season and award them Gear of the Year in our Buyer's Guide. These 14 picks—from a ridiculously well-priced tent to a road bike that longs for singletrack—took home top honors this year. Call it the ultimate gear closet.   
2016 Summer Buyer's Guide

Want more gear? Check out the
reviews on the other 355 products.
---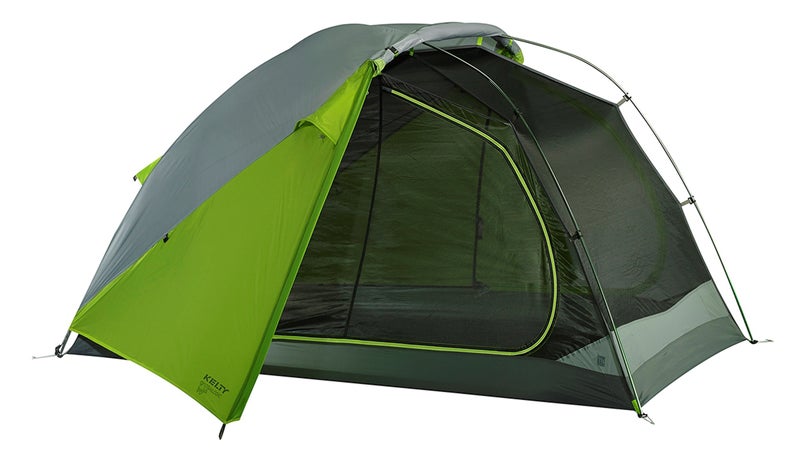 Best Tent: Kelty Tn2
There's nothing flashy about the Tn2—and that's part of why we fell in love with it. It's just rock solid, dependable, and willing to lend a novice camper a hand. Take the three aluminum poles that Kelty cut into 14-inch sections—about two inches shorter than the norm—to enable easier setup and takedown. Staking solo was also easy, thanks to color-coded poles and ball-in-joint corner attachments that lock them in place. With vertical sidewalls and two ten-square-foot vestibules, the Tn2 easily swallowed a pair of testers and all their gear on a beach-hiking trip along the west coast of Vancouver Island. That package comes in at a perfectly acceptable 4.8 pounds, with an astonishingly low price tag. Bottom line: the Tn2 gives you everything you need and nothing you don't, whether it's your first tent or your tenth.

Price $250  Weight 4.8 lbs
---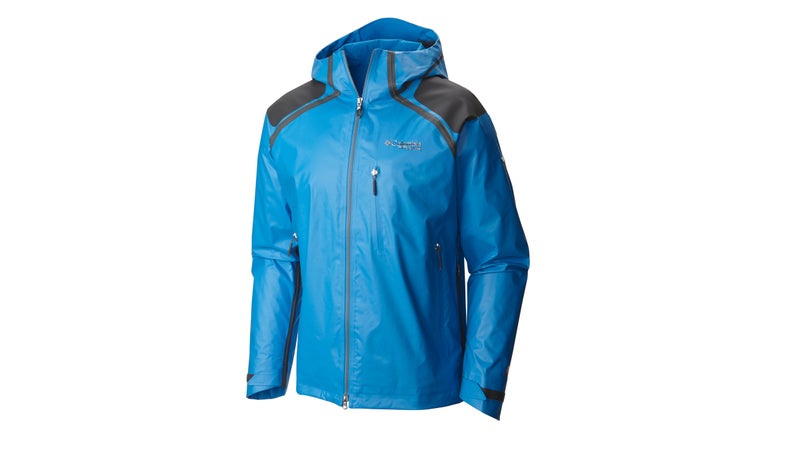 Best Jacket: Columbia OutDry Ex Diamond
Outdoor brands have been making rainjackets the same way, more or less, since Bob Gore discovered ePTFE in 1969: sandwich a waterproof-breathable membrane between two layers of fabric. Since then it's been a long process of micro-refinements. Columbia thought it could do better. Its new OutDry Ex Diamond eliminates the outer fabric layer entirely, putting the membrane directly on the outside of the jacket. Don't let the shiny rain-slicker look fool you: it dumped heat better than most soft shells. And unlike three-layer shells, it didn't wet out in heavy downpours. The OutDry Ex Diamond is also supremely durable: testers raked it over rocks and branches up and down Canada's west coast but couldn't tear it. For those who run, climb, and bike in wet climes, there's suddenly a new paradigm to consider.

Price $400 Weight 15 oz  
---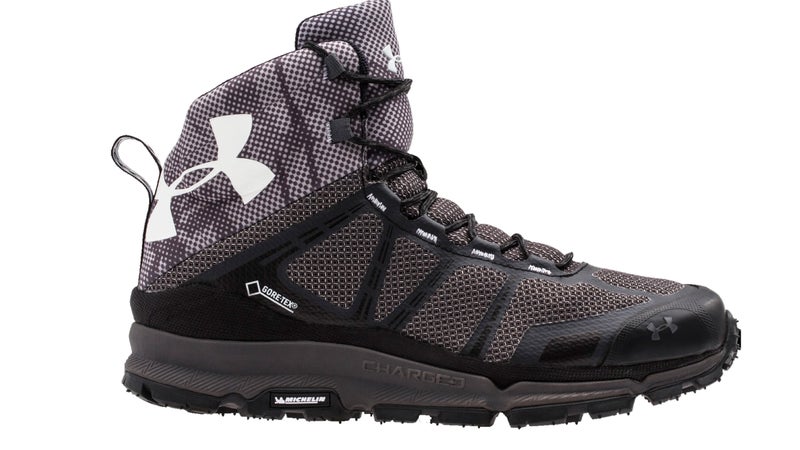 Best Hiking Shoe: Under Armour Verge Mid GTX
In a category filled with hard-to-distinguish designs, this boot stands way, way out. It's easier to imagine Stephen Curry rocking it on the court than seeing it on the display wall at REI. The fit is more basketball shoe than hiker, with a pliable mesh upper and welded overlays that conformed to our feet, creating a snug but not restrictive cradle. Down below, however, this is a classic hiker: a TPU shank in the midsole offers support, and a Michelin-rubber outsole with aggressive lugs gives supreme grip. We had to pay attention to foot placement on rough terrain, because the Verge doesn't provide much protection against jagged rocks, but that's a small compromise for a hiker that offers the best mix of comfort and agility of any we've ever worn. 

Price $170 Weight 13.1 oz
---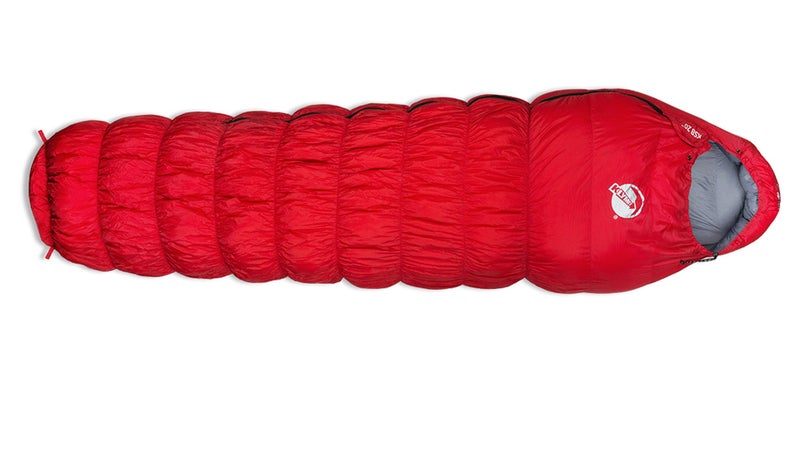 Best Sleeping Bag: Klymit KSB 20 Down
The KSB deserves praise on price alone. A top-shelf, 2.6-pound down backpacking bag for under two Franklins? Then we slept in it and truly fell in love. Testers raved about the stretch baffle system—the horizontal sections are sewn with elastic thread—and the oversize foot box, which offered loads of room to move. "I could bring my knees right up to my belly," said one tester. We slept warm and happy right to the bag's limit, with the breathable fabric reducing condensation and an insulating collar locking in heat. The 650 duck-down fill isn't made with the best feathers, but it packs down small and made this bag the best value in the test. 20° 

Price  $190 Weight 2.6 lbs
---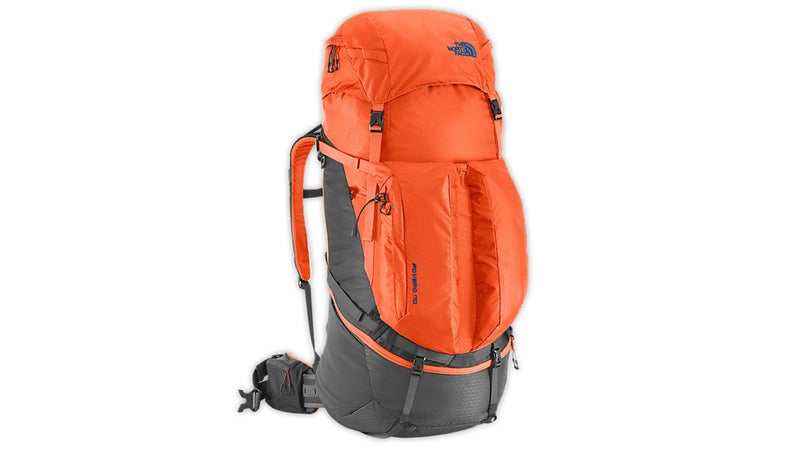 Best Pack: The North Face Fovero 70
Big, beefy, and built for the hyper-organized set, the Fovero earned our respect the hard way—by effortlessly schlepping 50-pound loads. That comfort, combined with a full menu of features and an incredibly fast torso-adjustment system that ensured a custom fit, made this our favorite bag for three-day-weekend trips. "It was clearly designed by an obsessive backpacker," one tester said. We loved the long J-shaped back zipper for mid-trail rummaging and the oversize, dedicated sleeping-bag compartment. Little things—like the top pocket's extra-tall lip to prevent spills—showed an attention to detail that far too many packs lack.

Price $290 Weight 5 lbs
---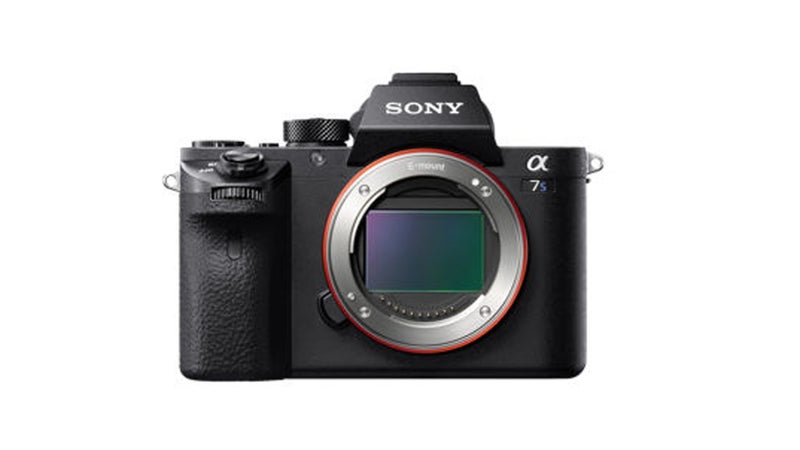 Best Camera: Sony A7S II 
The A7S II has only 12.2 megapixels, but there's a good reason for that. Packing fewer pixels onto the sensor lets each one be a little bigger and drink in more light, making this camera a low-light beast with a top expandable ISO of 409,600 (for comparison, many other high-end cameras top out at 50,000). Add five-axis stabilization that helps eliminate camera shake on long exposures, plus a processor that reduces noise (pixelation), and you have a camera that lives to shoot in the dark. Photographers can forgo a tripod when other cameras would need one, and depth of field isn't a problem at dawn or dusk. Of course, all that low-light tech also helps with video. Those large pixels allow the A7S II to shoot ultraclean and rich internal 4K video at 30 fps or 1080p HD video at 120 fps. If that isn't enough, Sony just released an expanded line of sharp and fast f/2.8 lenses that will please photographers and videographers alike. 

Price $3,000
---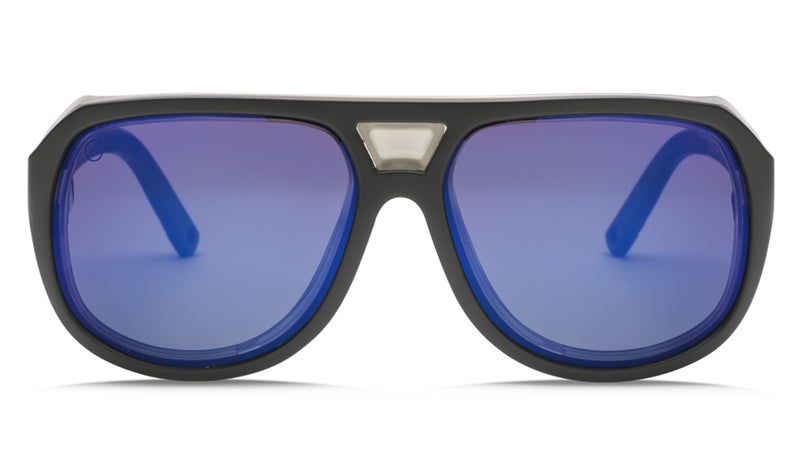 Best Sunglasses: Electric Stacker 
Compromise is overrated. The Stacker avoids the bland middle ground between fashion and sport, managing to be both très chic and goggle grade when it comes to performance. The linchpin is the genius snap-in, snap-out eyecup gizmo. It works like the leather side shield on old-time glacier glasses, but it's translucent and instantly detachable. Pop the thing off and you've got stylish eyewear that doesn't look the least bit gear-weenie. The big, flattish polycarbonate synthetic gray lenses recall yesteryear's anchorman glasses, but in a good way. Dropped temples, which meet the frames below the top, bump up the urban factor. Sticky rubber patches—a must-have for sweaty athletics—don't show a bit. Nor do built-in slits for defogging ventilation. We love the Stacker for paddle sports, cycling, and shaking things up.

Price $260
---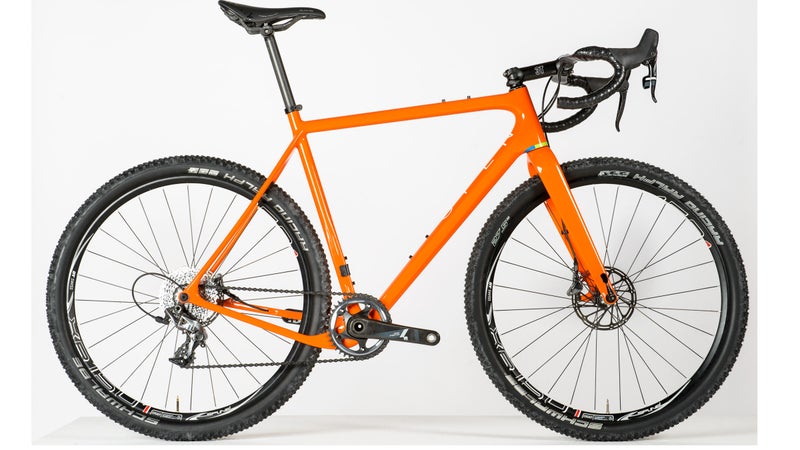 Best Road Bike: Open Unbeaten Path 
The Unbeaten Path is the rally car of road bikes: blazingly fast and light (just over 17 pounds with skinny tires) yet muscly enough for gravel and slickrock trails. This carbon machine gets the adventure recipe right by mating road geometry with mountain-bike tire clearance. The UP can accommodate everything from 700c wheels with 40-millimeter tires to 650b hoops with 2.1-inch rubber—more than half an inch wider than most bikes in this class. Details are spot-on, too, with powerful braking, thanks to 160-­millimeter discs; stiff mountain-size through-axles at the front and rear; and four sets of bottle bosses, including one on the top tube for an integrated feedbag. "It's the universal road bike," said one tester. "There's nothing it can't do well." 

Price $2,900 (frame only)  Weight 17.6 lbs

---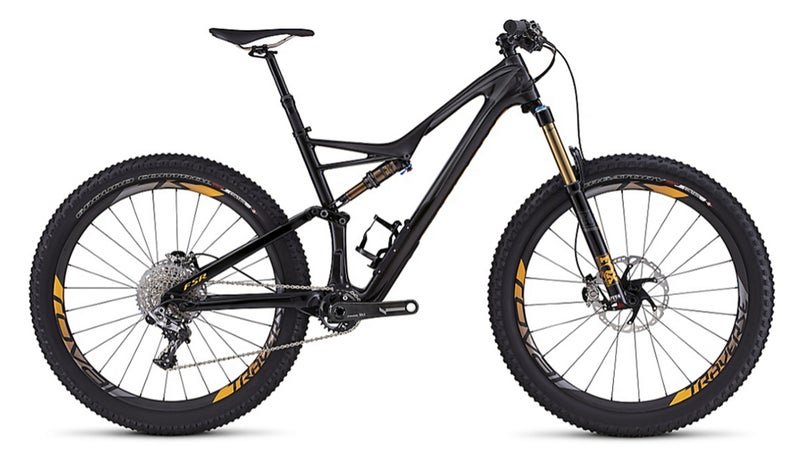 Best Mountain Bike: Specialized S-Works Stumpjumper FSR 6Fattie
Behold the finest trail bike money can buy—plus-size or otherwise. Several features set this 135-millimeter ripper a step above its competition, including superb tire clearance, feathery but burly carbon Roval Traverse SL wheels, and the genius SWAT design, which hid a spare tube, tools, and sundries inside a down-tube hatch behind the bottle cage. Specs are just right, with a micro-adjustable IRcc dropper post and hard-scrabbling stock tires (meaty Purgatory up front, fast-rolling Ground Control in the rear). But this bike's balanced and capable personality really won us over. The big, grippy tires had testers burning down chutes and precipitous rock drops with careless abandon. Its uphill manners amazed everyone, offering Velcro-like traction in loose chunk and steeps. It doesn't ride portly—it just feels like the next step in the evolution of mountain-bike design.

Price $3,500 to $8,600 Weight 28.3 lbs
---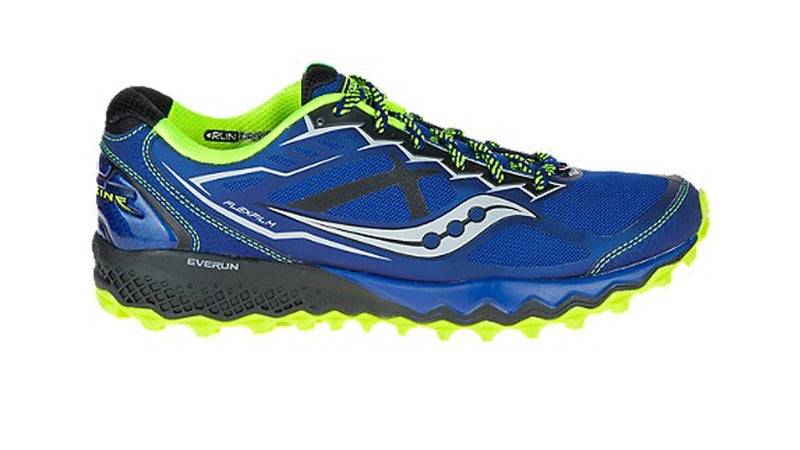 Best Trail Running Shoe: Saucony Peregrine 6 
This year there wasn't much debate. The Peregrine 6 simply smoked the field. As a lightweight technical trail shoe, it somehow marries a responsive, low-to-the-ground ride with a remarkably cushy feel—typically opposing characteristics. As one tester put it: "It's a lightweight, race-ready trail beast!" A flexible rock plate deflects hazards without stiffening the forefoot, and the new tread pattern—shark-tooth-like rows of densely packed lugs—is aggressive enough for loose terrain but not unwieldy on tarmac. At less than ten ounces, the Peregrine motors on flats and climbs. The only gripe? The higher-volume last somewhat slowed narrow-footed testers on steep descents, though the roomy forefoot is a godsend on lengthy missions. 9.4 oz; 8 mm drop 

Price $120 

---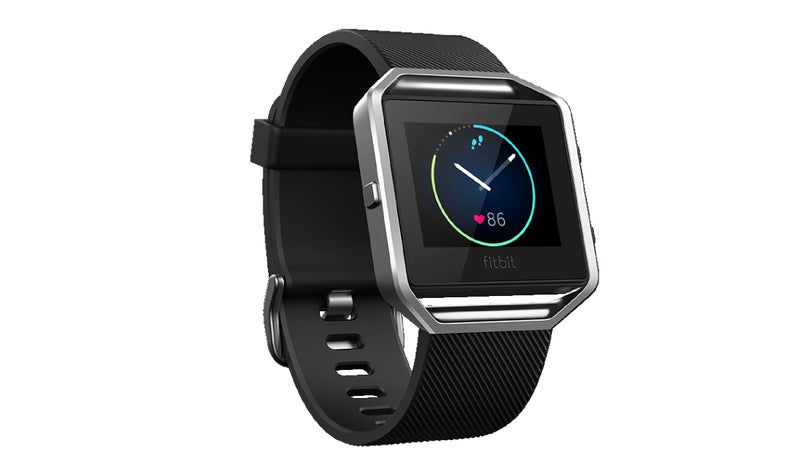 Best Fitness Tracker: Fitbit Blaze 
With the Blaze, Fitbit combines its top-flight daily tracking bona fides with high-end biometrics. It's an elegantly made, ultraslim, lightweight piece with a color touchscreen and very good on-wrist heart-rate tracking. What makes it so likable for so many users is the intuitive interface and massive five-day battery life. The Blaze's accelerometer is exceedingly smart—it even detected a spin class, which is the kind of motion sensing that most trackers completely whiff at. There are also workouts via Fitbit's FitStar program, which displays guided animated exercise routines on screen so you can leave your phone in the locker room. 

Price $200
---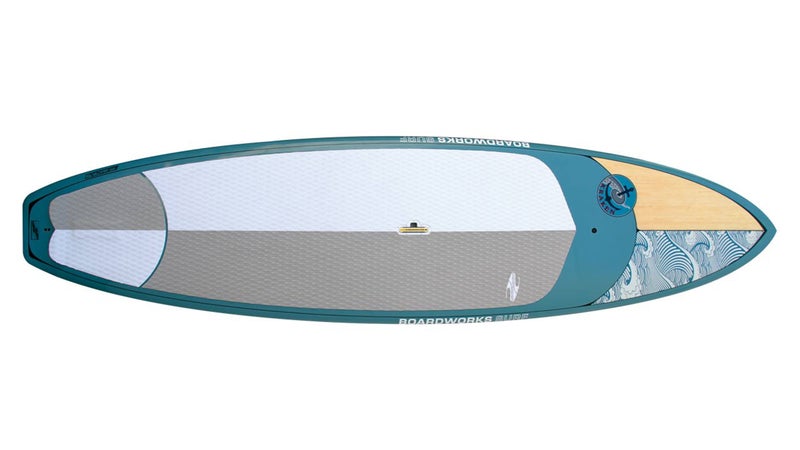 Best Stand-Up Paddleboard: Boardworks Kraken 10'3″ 
There's much to like about a board that's fun to ride in all conditions. The Kraken is stable and quick whether you're paddling over glassy water, churning through wind chop, or riding waves. Carlsbad, California, company Boardworks offers it in a shorter, surf-specific 9'3″ version and a longer, touring-minded 11-footer, but the 10'3″ threads the needle in terms of versatile performance. It glides surprisingly well for such a steady 34-inch-wide platform, and with thinner rails and slight rocker in the nose and tail, it can hold a line in punchy beach breaks. A bamboo layer adds durability and supports the clean and classy look. 

Price $1,299
---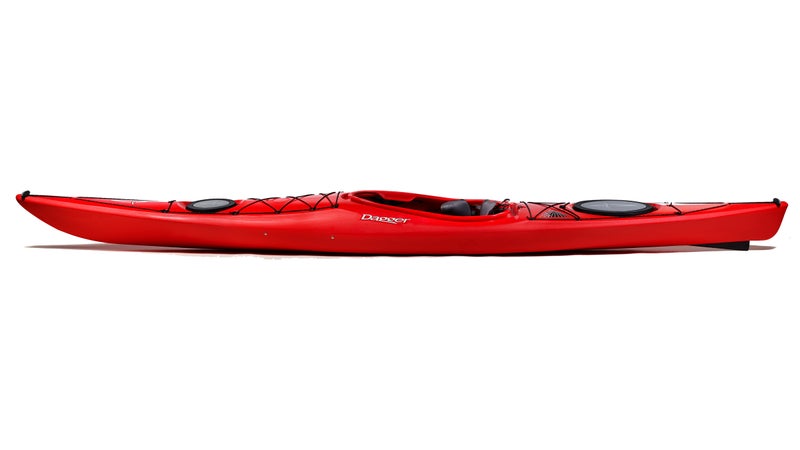 Best Boat: Dagger Stratos 
When a company claims to have come up with a boat that performs equally well for beginner and advanced paddlers, we roll our eyes. But Dagger actually pulled it off with the Stratos. The key to the crossover appeal: a hull with great primary stability but also defined chines and a significant amount of rocker. That combination gives newbie paddlers a boost in confidence while allowing veteran sea kayakers to play in more challenging waters, ripping efficient lean turns and punching through waves. Built with an internal hull beam similar to what you find on Dagger's whitewater boats, the Stratos is impressively durable—we drilled a few barnacle-covered cave walls without sustaining damage. The flipside is that it's heavy, which makes the shorter hull a little sluggish on long crossings. But that's a minor penalty considering the overall package and low price. 14'6″; 53 lbs 

Price $1,119
---
Best Road Running Shoe: Nike LunarTempo 2 
Several shoes now provide ample cushion in a sub-eight-ounce design, delivering a ride that's responsive enough to hammer a speed workout or cruise for hours in comfort. The LunarTempo 2 just does it best. It starts with Nike's popular Lunarlon midsole, a thin but springy foam that soaks up hard landings and pops on toe-off. The engineered mesh upper sucks onto your foot like a sock, delivering a customized fit without overlays, thanks to the cage of thin Flywire cables that lock in the midfoot. None of that is new, but with the thicker-than-barefoot foam and still-racy feel, the LunarTempo had the broadest appeal of any shoe in our test. At this price, it's proof that a Benji can still get you an exceptional ride. 7.4 ounces; 8 mm drop

Price $100