Hawaii Moves to Ban Anti-Green Sunscreen
Depending on the vote Tuesday, some products from big names like Banana Boat and Coppertone could soon be missing from shelves in the Aloha State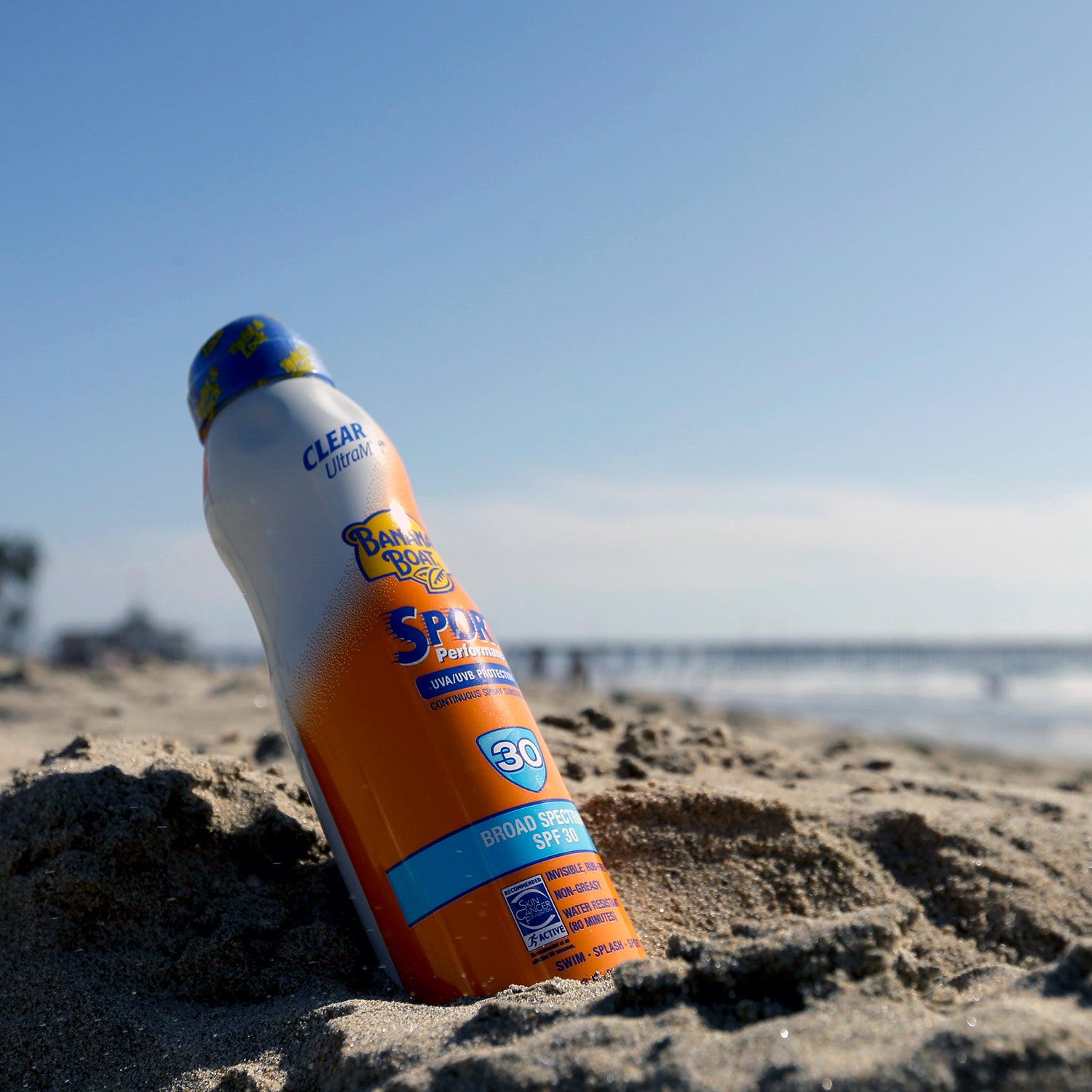 Chris Carlson/AP Images(Photo)
Heading out the door? Read this article on the new Outside+ app available now on iOS devices for members! Download the app.
If you stood above Oahu's Hanauma Bay Nature Reserve 20 or 30 years ago, you'd have seen a vibrant spectrum of dark green, brown, orange, and purple coral through the clear waters of Hawaii's famous snorkeling spot. A closer look would have revealed an abundance of colorful tropical fish, from various butterfly fish to the reef triggerfish (humuhumu-nukunuku-apua´a in Hawaiian).
While some fish are still there—albeit a lot less of them, according to Craig Downs, an ecotoxicologist with the Haereticus Environmental Laboratory in Virginia—the coral looks nothing like its old self: It has receded. And what's left is whitish, dying from what's known as bleaching, or already dead. Like the Great Barrier Reef, Hanauma's reef has suffered from global warming, but what's lowering the temperature at which the coral dies is the estimated 412 pounds of sunscreen that washes off the bay's roughly 2,600 average visitors per day, according to scientists.
Specifically, scientists have identified two chemicals within sunscreen that act as reef-bleaching culprits: oxybenzone (an endocrine disruptor that turns male fish into female fish) and octinoxate. Both are ingredients in the majority of sunscreen products sold in Hawaii (and the world, for that matter), like those from Hawaiian Tropic, Banana Boat, and Coppertone. Those chemicals are also found in some other personal care products, like face creams.
Downs, who earned his PhD at the University of Hawaii at Manoa, conducted a study in November 2017 at the request of the nonprofit Friends of Hanauma Bay to examine the harms chemicals like oxybenzone can have on the ocean. Last fall, Downs found toxic levels of it in Hanauma Bay. "Anything above basically 50 nanograms per liter of seawater of oxybenzone can induce toxicity in a variety of marine organisms," Downs says. He explains how the highest concentration in parts of Hanauma Bay was nearly 29,000 nanongrams per liter. "That affects coral, algae, sea urchins, algae eaters, all of them. That's why there's less fish." He had previously tested other tourist-heavy waters, such as the U.S. Virgin Islands' Buck Island in 2005, for oxybenzone and has sampled for the chemical all over the world, including other parts of Hawaii, so Downs' 2017 study wasn't the first to bring the problem to light. But it is likely to get worse. The number of tourists visiting the state reached an all-time high in 2017, at 9.38 million—a 5 percent increase over 2016.
"When I swim, I see this sheen on the surface, which is really scary," says Stuart Coleman, the Hawaii Islands manager for Surfrider Foundation and a 20-year Hawaii resident. That same sunscreen sheen can be seen on the waters of Maui's popular offshore snorkeling spot, Molokini Crater, and in other heavily trafficked Hawaiian waters.
The studies and the pollution have caught the attention of politicians. Hawaii Democratic State Senator Will Espero and Republican State Representative Gene Ward introduced a bill banning sunscreens containing the chemicals in early 2017, but it died this time last year in committee.
Reintroduced in 2018 by Democratic State Senator Mike Gabbard as SB 2571, or the "Sunscreen Pollution Ban," the 2018 bill would ban the sale of all sunscreens containing oxybenzone and octinoxate in Hawaii. The current bill proposes an effective date of July 2021 to allow county preemption. It would also include an exemption for general cosmetics. SB2571 goes to a vote on the Senate floor Tuesday, with the potential to be signed by Hawaii's Governor David Ige.
If the bill passes, come July 2021, no sunblocks from Edgewell or other big pharma companies containing those chemicals will line the shelves of Hawaiian convenience stores, hotels, pharmacies, or supermarkets.
Most of the big corporations have already started developing reef-friendly zinc-based products. In response to the pending bill, Edgewell Personal Care, makers of Banana Boat and Hawaiian Tropic sunscreens, issued a statement to Outside: "To meet consumer needs, we produce several Banana Boat and Hawaiian Tropic products that are free of oxybenzone and octinoxate." And while the company will continue to make products containing the two potentially banned ingredients, which are "clearly listed in the active ingredients on the label," Edgewell also states that it will "continue to ensure [they] comply with all relevant regulations concerning oxybenzone and octinoxate."
Even if sunscreens containing oxybenzone and octinoxate aren't banned, the publicity has been good for all-natural products using non-nanotized zinc oxide. A whole crop of Hawaiian-made natural products, like Kōkua Sun Care Hawaiian Natural Zinc Sunscreen and Mama Kuleana Reef and Skin Care Products (which also sells sunblocking rash guards), have sprung up in recent years to join mainland competitors like All Good.
"Some of the stuff happening on the ground is pretty remarkable," says All Good founder Caroline Duell, who started a Safe Sunscreen Council in March that includes ten brands, plus her own. "Nonprofits, athletes, and hotels in Hawaii are starting to create their own regulations for what can and can't be used. That's really exciting."
Lead Photo: Chris Carlson/AP Images
Trending on Outside Online