Instagram Checkout Wants to Change How We Shop for Gear
Companies like Outdoor Voices and Nike have already signed up for the new in-app shopping platform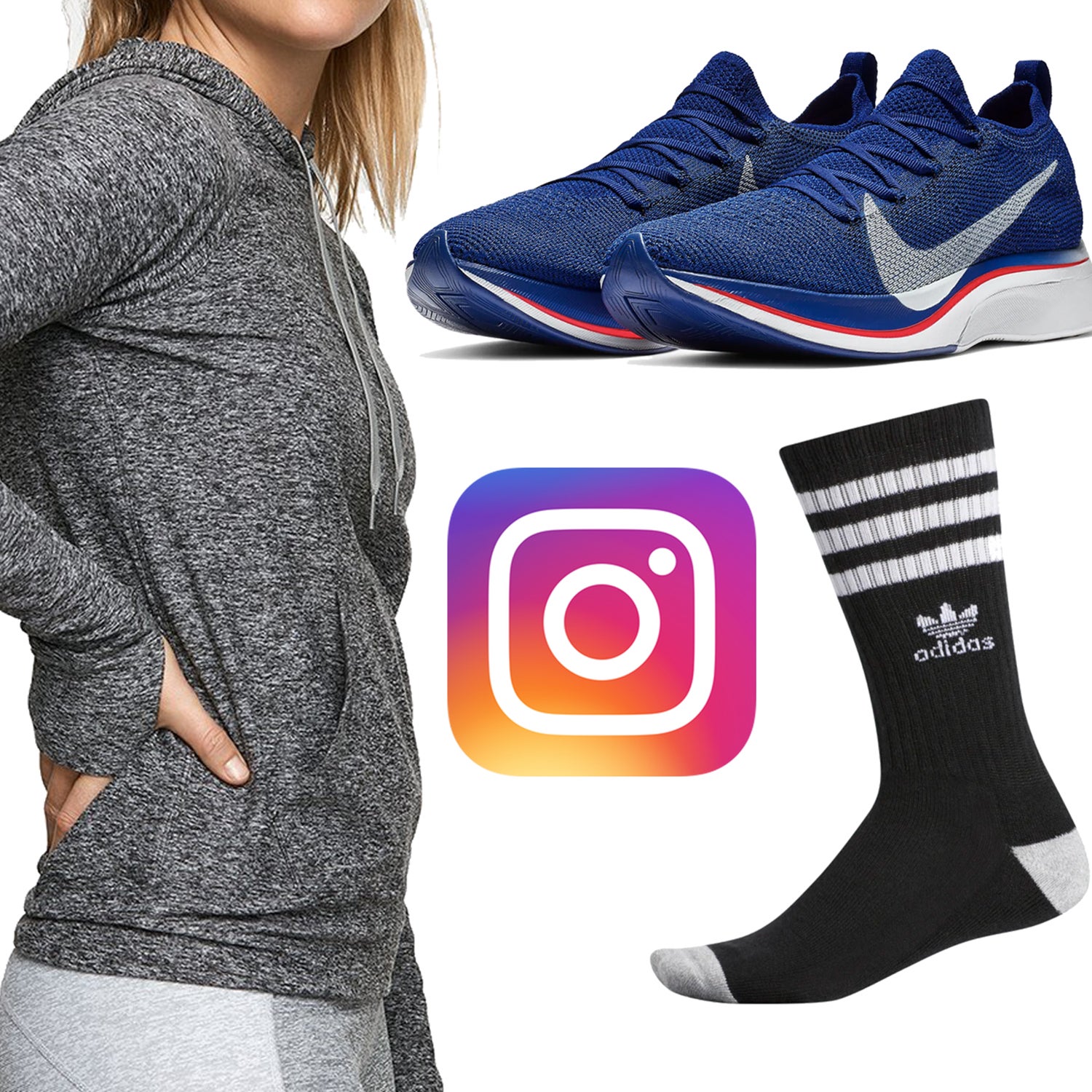 Heading out the door? Read this article on the new Outside+ app available now on iOS devices for members! Download the app.
If you follow outdoor companies on Instagram, your feed is probably full of top-tier athletes skiing Alaskan spines, sending sport routes in Siurana, or running technical Colorado ridgelines. More likely than not, you've paused your scrolling at least once to zoom in on something the athlete is wearing—a hardshell jacket, a pair of running shoes, a hat—because you like the way it looks, then searched for it online.
That process may be getting a lot faster soon. On Monday, Instagram announced the beta launch of a new shopping feature called Checkout, which allows users to click on a product link in a photo, select their size and color, and enter their payment information all within the app.
Instagram has offered brands the ability to include shoppable links in posts and stories for several years now. But the process was clunky. Each link took you away from Instagram and into a mobile version of the given brand's website, where you could then proceed to purchase what you were looking for. Checkout streamlines that process, though Instagram will now also get a percentage cut of all sales, which has not been the case with the current model of external links. Vishal Sha, Instagram's head of product, told The New York Times that the goal is to create a sort of online version of the old-school mall, where you can browse, buy, and (digitally) hang out with friends all at the same time.
So far, just 23 brands are participating in a test run with Checkout, and will start using use the new feature over the coming weeks. Just three of those companies are in the sport and outdoor world: Adidas, Nike, and Outdoor Voices. 
Whether the new feature catches on, and whether it has a big impact on the outdoor industry, is too soon to tell. Irving Rein, a communications professor at Northwestern University, points out that with roughly one billion users currently on Instagram, Checkout could be an opportunity for companies to gain exposure with new consumers. The benefits might even extend to athletes, Rein argues, if Instagram decides to allow high-profile individuals to use Checkout (currently, the platform is only available to brands)—specifically, adventure athletes, who don't tend to get highly lucrative sponsorship deals, or sometimes even a liveable salary. (Instagram hasn't yet addressed this, and didn't respond to Outside before publishing.) Then again, there are downsides to the social-media explosion: As Outside reported in 2016, these kinds of apps are responsible for funneling money away from athletes who are experienced and cutting-edge but might not be digitally savvy.
Right now, the new feature means that we'll be able to buy gear even more easily than before. The most immediate impact, really, is to our wallets.