L.L.Bean Sued (Again) Over Return-Policy Change
Four class-action suits claim that the retail giant broke the law when it nixed its lifetime guarantee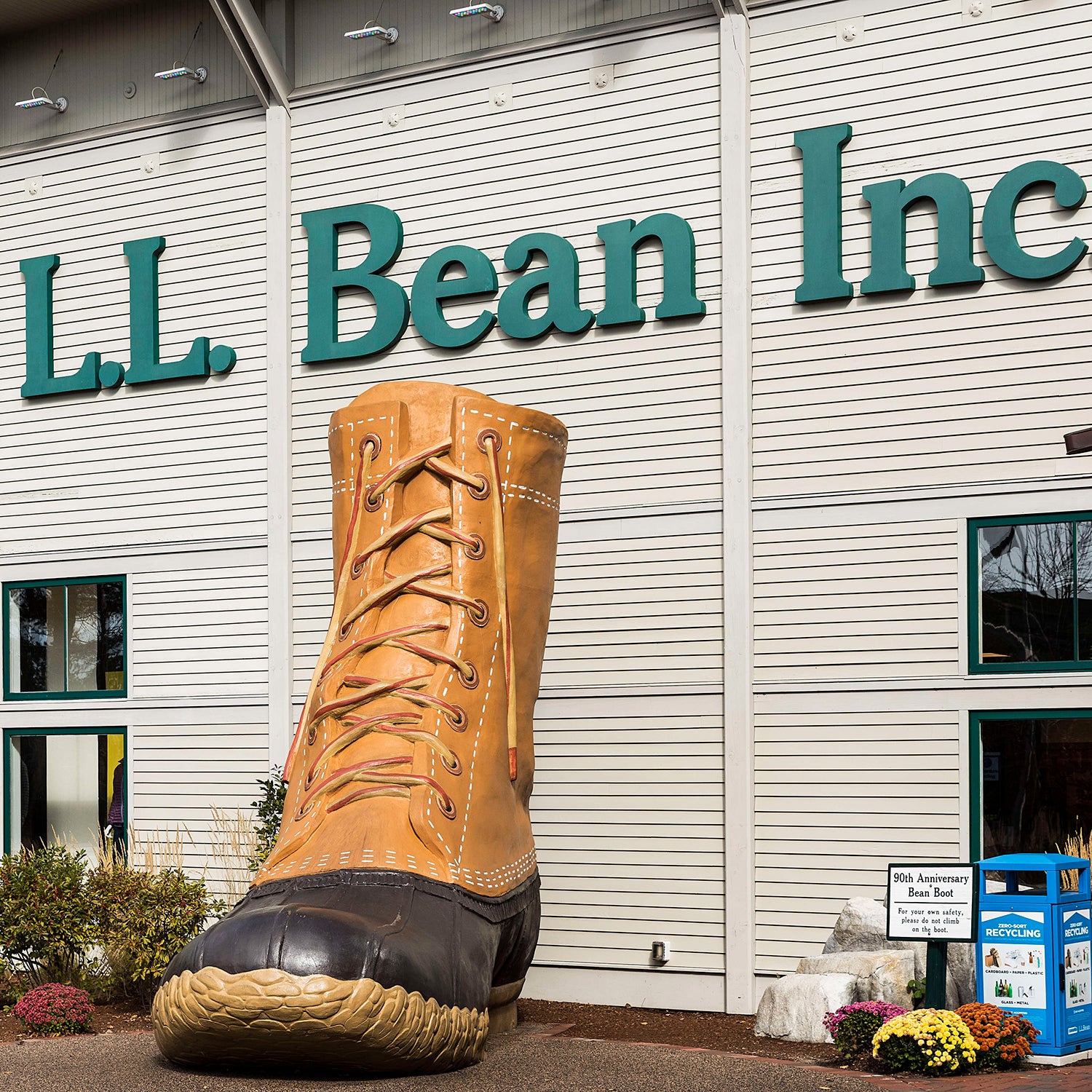 John Greim/LightRocket via Getty(Photo)
Heading out the door? Read this article on the new Outside+ app available now on iOS devices for members! Download the app.
L.L.Bean is facing a fourth lawsuit over return-policy changes it implemented in February, when it replaced its famous lifetime guarantee with a limited one-year, receipt-required arrangement. 
The suit, brought by William A. Shirley of Berkeley, California, on May 4, alleges that, by taking away a benefit customers received when they purchased its products, L.L.Bean has violated the Magnuson-Moss Warranty Act "and other laws" that protect customers from deceptive warranty practices. The class action seeks to "recover the lost benefit" afforded by the warranty; force L.L.Bean to admit it violated the law and provide corrective advertising; and require the brand to "honor the warranty with no end date and no questions asked" for all products purchased before February 9, 2018, when the policy change was put in place.
"This most recently filed lawsuit is the fourth suit that this same group of lawyers has already filed [against L.L. Bean] in three other states," Carolyn Beem, L.L.Bean's public-affairs spokeswoman, told Outside. The first suit was brought by a Chicago man named Victor Bondi, who likewise claimed that the Maine retailer violated the law. Bondi's suit—and the other two that followed, from dissatisfied customers in New York and Massachusetts—makes the same requests as Shirley's.
"Like the other three suits, this one is meritless," Beem, told Outside, "L.L.Bean products purchased prior to February 9, 2018 are not subject to the new one-year restriction on returns. The customer in this case does not claim that he has been denied a refund on any purchase, and does not claim to be dissatisfied with his L.L.Bean products."
The plaintiffs claim that even with the grandfather clause, customers who purchased gear prior to the policy change aren't retaining the full benefit of the old warrantee. L.L.Bean's guarantee page currently stipulates "We require proof of purchase to honor a refund or exchange" and "We cannot accept a return or exchange (even within one year of purchase) in certain situations." Those restrictions include items that are "damaged by misuse, abuse, improper care or negligence, or accidents (including pet damage)," as well as items that are excessively worn. 
All of which has led to some confusion. The two most recent lawsuits point to numerous cases over the past few months in which customers have tried to return items purchased before February 9 and been denied or given a hard time, either because they didn't have a record of purchase or because store employees deemed the damage unworthy of warrantee. Essentially, according to some, in practice the grandfather clause doesn't fully honor the original warranty. 
According to Beem, L.L.Bean has always reserved the right to ask for a receipt or to impose special conditions during the return process. "We have disclosed to customers for a number of years that proof of purchase may be required for returns under certain circumstances," she says. "Special conditions to our satisfaction guarantee have been in place for years, and are occasionally updated. Those conditions apply to all returns, regardless of their purchase date."
What's changed, it seems, is how strictly L.L.Bean is enforcing those conditions. "Our reason for announcing and more strictly enforcing them has been the big increase in destroy-quality returns (products that have no useful life) that had nothing to do with product satisfaction and increasingly were returns from those who were not the original purchaser—purchases made from yard sales, for example," Beem says. "We continue to stand behind products that did not hold up to customer expectations [and to honor returns] due to manufacturing defects." 
The potentially more damning complaint is that L.L.Bean failed to promptly post the grandfather clause on its website. "On April 5th," the three most recent lawsuits read, "Bean modified its website to state for the first time 'Please note that products purchased before February 9, 2018, are not subject to this one-year time limit.'" In a Facebook post made by Shawn O. Gorman, L.L.Bean's executive chairman, on the day the policy change took effect, no reference is made to customers who purchased gear before February 9, only that "After one year, we will work with our customers to reach a fair solution if a product is defective in any way."
When asked about these issues, Beem didn't deny that the company delayed posting the clause on its website, though she added that the retailer promptly publicized it in other ways. "The information [about the grandfather clause] was shared publicly and appeared in media coverage on February 9," Beem says. "We also shared it with customers who inquired once we announced the change, including sharing it on our Facebook page." In a Business Insider article dated February 9, she mentions that items beyond the one-year purchase period would still be eligible for return with proof of purchase, special conditions notwithstanding. 
L.L.Bean has filed a motion to strike and dismiss all four lawsuits. "We are vigorously defending against these lawsuits that we feel misrepresent the terms of our new returns policy," Beem says.
It's not surprising that L.L. Bean would impose restrictions even on its grandfather clause, such as requiring a receipts for a product purchased before February 9, given that abuses of its old warrantee were alleged to have grown so rampant that the program was no longer financially sustainable, as a spokesperson explained to Outside in February. If a customer doesn't have a receipt, how is the store clerk supposed to know whether the item was bought before the cutoff date? But given the issues raised by these lawsuits regarding L.L.Bean's grandfather clause, it seems like the brand has some questions to answer. 
Lead Photo: John Greim/LightRocket via Getty