L.L. Bean's Lifetime Return Policy Is No More
Customers now have one year to return a product—and must bring in a receipt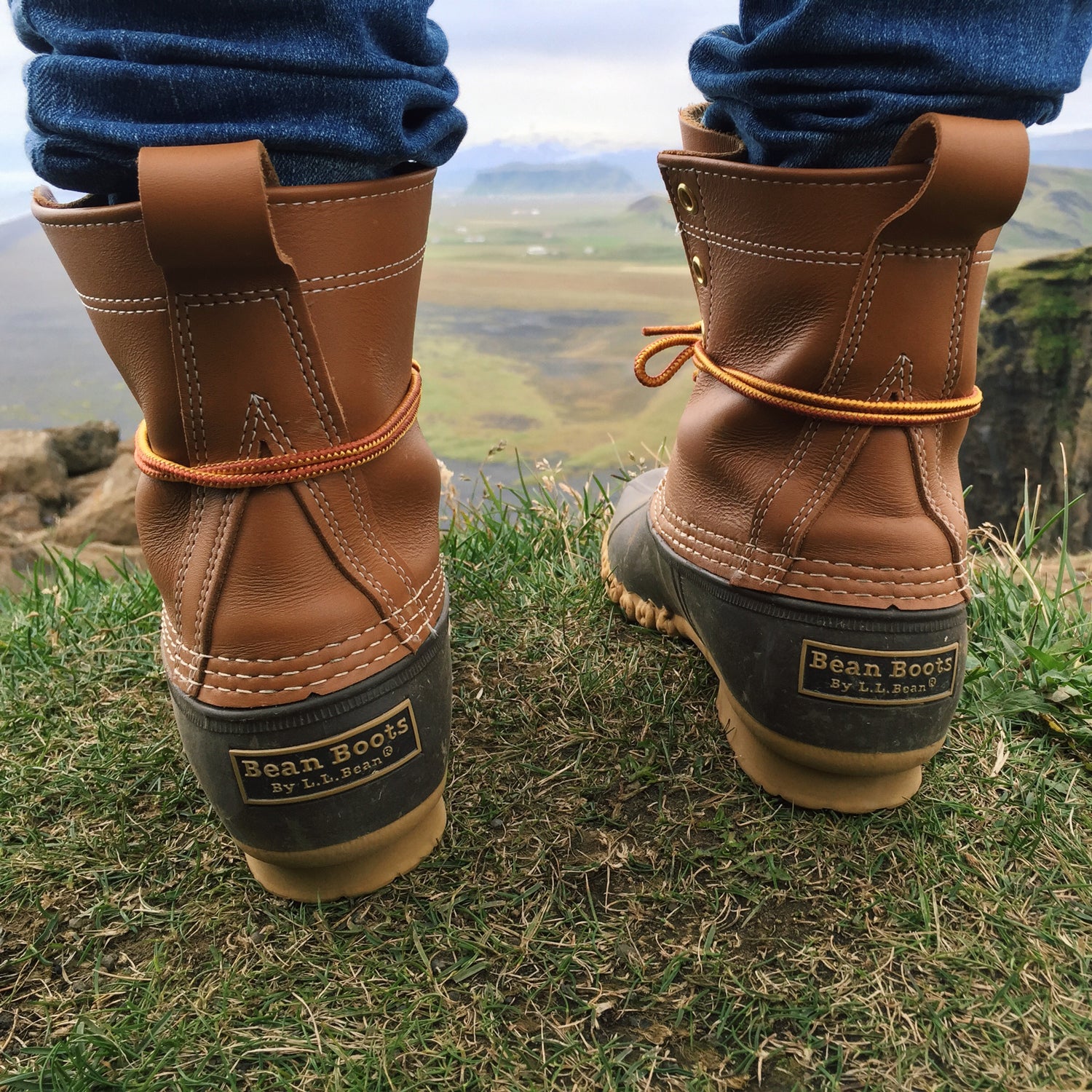 Heading out the door? Read this article on the new Outside+ app available now on iOS devices for members! Download the app.
For over 100 years, Maine-based outdoor brand L.L. Bean has been known for its famously liberal return policy: if you're unsatisfied with a product, bring it in and get it replaced for free at any time, no receipt required, no questions asked. Today, that policy died. Customers will now have one year to return L.L. Bean products, and they must provide a receipt.
"Increasingly, a small but growing number of customers has been interpreting our guarantee well beyond its original intent," L.L. Bean executive chairman Shawn Gorman wrote in an email to customers this morning. "Some view it as a lifetime product replacement program, expecting refunds for heavily worn products used over many years. Others seek refunds for products that have been purchased through third parties, such as at yard sales."
In a follow-up conversation with Outside, an L.L. Bean spokesperson elaborated that in the last five years, the percent of returns that violate the guarantee policy—which was designed to protect customers who received defective products—had doubled to 15 percent, costing the company approximately $250 million. "The financial impact is remarkable," the spokesperson says. "It's not fair to the customers who honor the original spirit of the guarantee, and it's certainly not sustainable from a business perspective." 
The spokesperson emphasized that the change in policy will have no effect on the remaining 85 percent of L.L. Bean customers who were not abusing the policy—the retailer will continue to make good on manufacturing defects and other product malfunctions outside of the one-year return period.
L.L. Bean isn't the only brand to do away with its lifetime return policy. In 2013, REI went from a lifetime, no-questions-asked return policy to a one-year return policy. "We stand behind the performance of the products we sell," an REI spokesperson told Outside. "A product with a manufacturing defect in its materials or workmanship can still be returned at any time. For other items, members and customers have a year to return or exchange items they are not satisfied with." Much like L.L. Bean, REI made the change after abuses to the system grew too rampant and too expensive to sustain, as reported in this Planet Money podcast. Per their original return policy, REI would replace returned items with either a new product or a gift card, entirely at the company's own cost.
Indeed, Matt Powell of NDP Group, a third-party marketing firm that specializes in tracking retail sales, corroborates that "returns are one of the most expensive transactions that a retailer goes through today." Even during my own stint working in a Patagonia store in New York City four years ago, I watched a customer return a $550 Tres Parka because it smelled weird. The customer had purchased the coat hours earlier at a different store in the same city. Store employees took in the offending jacket and replaced it with an identical new one. Because the tags had been removed from the original jacket, and the garment had been worn outside, it could not be re-sold. REI had similar problems: During the Planet Money podcast, Tim Spangler, REI's senior vice president for stores, listed various nicknames that customers had bestowed upon REI—such as Rental Equipment Incorporated and Return Every Item—to poke fun at its lenient return policy.
Yet other brands are holding fast to their lifetime return policies. Take Patagonia: the California-based apparel maker has an Ironclad Guarantee, which ensures that customers unsatisfied with the product they've bought can bring it back for "repair, replacement, or refund. Damage due to wear and tear will be repaired at a reasonable charge." Notably, the option for "repair" means that not all returns at Patagonia stores end in the customer walking out with a brand new product, sometimes just their refurbished old one. According to Patagonia spokesperson Corey Simpson, the success of the brand's Worn Wear program helps to support their Ironclad Guarantee. 
"I don't feel that [our guarantee policy] is a drawback, nor that customers are abusing it. I assume that there are some abuses somewhere along the line. But the benefits outweigh that," says Simpson. "I feel bad for L.L. Bean, because I can imagine some of the abuses [that were going on]. It's a bummer. It's such a rare and important thing to have that kind of guarantee."
*Update
An Illinois man named Victor Bondi has filed a class-action lawsuit against L.L. Bean, claiming that "As a result of L.L. Bean's deceptive and unfair breaking of its promises … L.L. Bean customers did not receive what they bargained for." The suit requests that L.L. Bean either "recover damages" or "honor the warranty as warranted."
L.L. Bean issued this statement in response to Mr. Bondi's suit: "The recently filed lawsuit misrepresents the terms of our new returns policy.  L.L.Bean products bought prior to February 9, 2018 will not be subject to the new one-year restriction. Proof of purchase will continue to be required. That is what we have consistently told customers since the new policy was announced last Friday."
Outside reached out to Ben Barnow, Mr. Bondi's attorney, but did not hear back.