Lululemon Just Launched a Running Hydration Vest
The athleisure company is branching out from its mainstay apparel and yoga accessories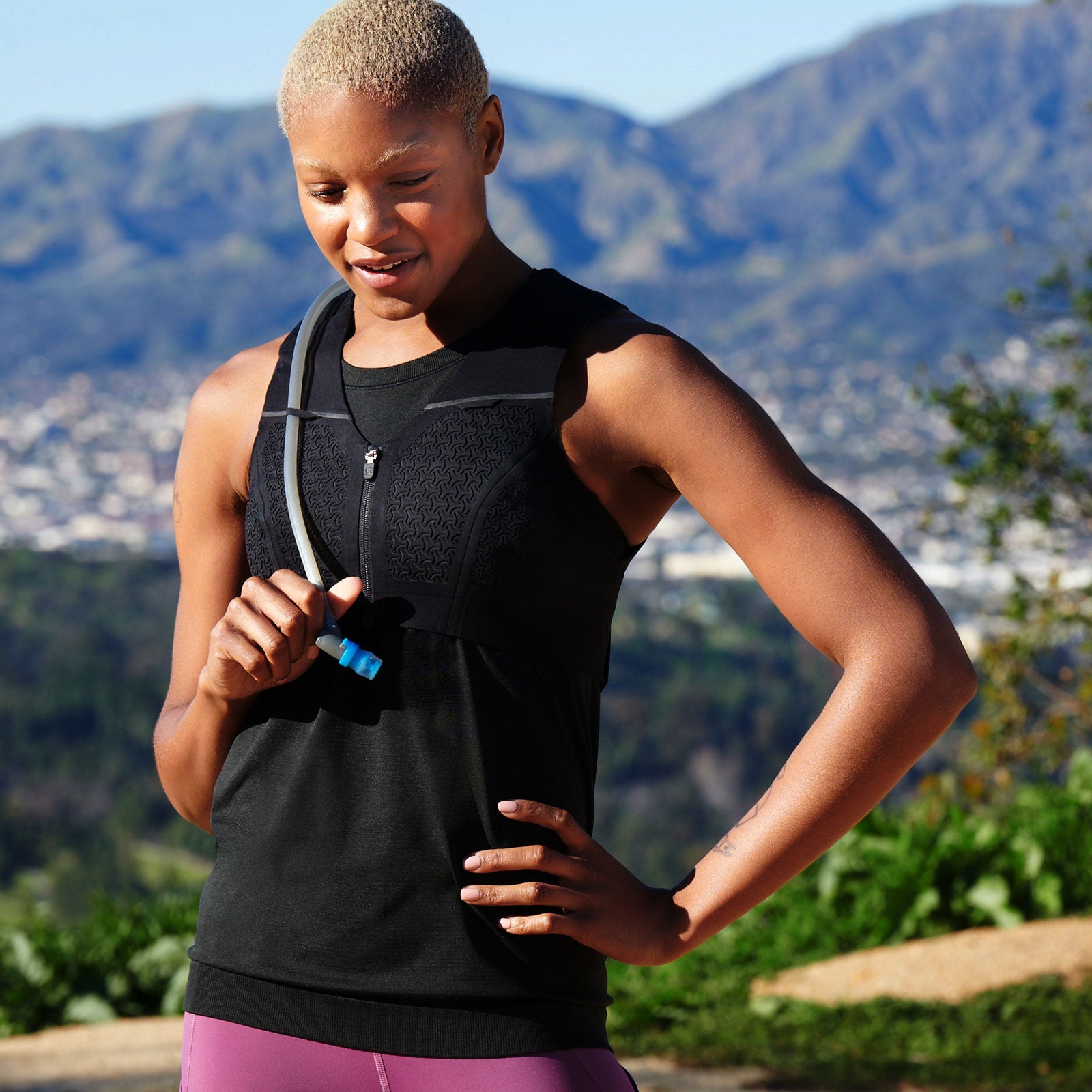 Heading out the door? Read this article on the new Outside+ app available now on iOS devices for members! Download the app.
We've known for years that Lululemon makes top-notch running apparel. Now the Vancouver-based athleisure giant is branching out into other wearable gear. On Tuesday, the brand announced the launch of the women-specific Enlite Hydraffinity ($178), its first-ever hydration vest.
This seems like a relatively big leap for a company best known for leggings and running tees. But one run in the new vest was enough for me to see how it's a logical extension of all the R&D that Lululemon has put into designing some of the best women's sports bras from the past few years.
In both appearance and function, the Enlite Hydraffinity is different from pretty much every other hydration pack on the market. Most running vests take their cues from backpack designs, with a main body in back, shoulder straps that connect across the chest with buckles or elastic cord, and breathable mesh materials intended to be as unobtrusive as possible.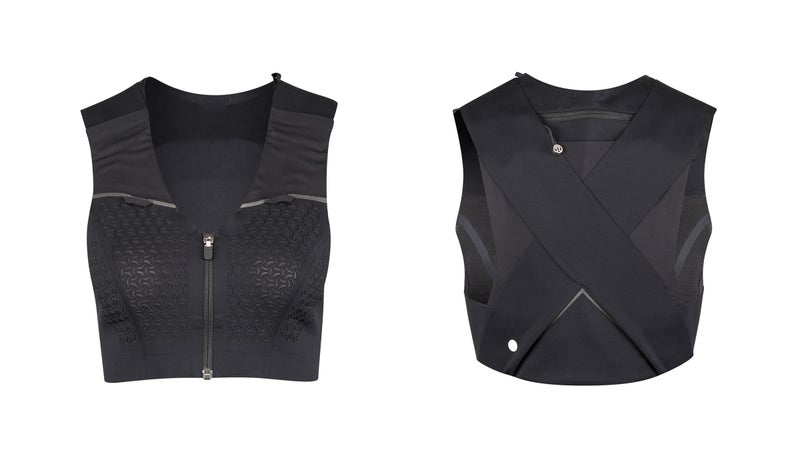 Lululemon's approach is the opposite of that in almost every way. Instead of individual shoulder straps, the Enlite Hydraffinity features a zip-up front panel that covers the entire chest like a sports bra. And it's made out of Ultralu, the same proprietary lightweight, stretchy, and supportive fabric that Lululemon uses in its Enlite bra. And like the Enlite bra, the front panel is also molded to accomodate the bust without compressing it. In other words, rather than simply holding gear and disappearing on your body, the Enlite Hydraffinity is designed to provide structure, so that your sports bra doesn't have to do all the work.
"We saw the current state of layering a run hydration vest over a structured sports bra as less than optimal," says Audrey Reilly, Lululemon's senior vice president of women's design. This doesn't mean that the Hydraffinity replaces a regular running undergarment top. Rather, it's intended to turn low- and medium-impact models into high-impact ones. The idea is that you can head out in your everday yoga bra, put on the vest for on-the-run support, and then take it off if you need to run errands or meet up with friends straight from the trail and don't want to change into a more comfortable bra. 
I was apprehensive at first, afraid that the Hydraffinity would look like I was wearing a bra over my shirt, like a seven-year-old playing dress-up in her sister's clothes. But once I was zipped into the thing, I was surprised by how normal it appeared. More importantly, the supportive fabric did as much for my chest as it did for the 1.5 liters of water strapped to my back, making for a virtually bounce-free ride without the overly compressive fit and too-tight straps of my regular high-impact bras.
Other small details I love: the hydration-bladder hose tucks out of the way into a flap of stretch fabric under the arm, and the rib-cage adjustments are hook-and-eye rather than quick-release, so there's no excess nylon webbing flapping around.
Of course, there's a trade-off: the supportive, close-to-body fit means that the Hydraffinity doesn't have the mess of front pockets or the rear cargo capacity of a typical running vest. Instead it has two small stretchy pouches—one on each shoulder—for gels, keys, and the like. And in back, a zippered pocket holds a 1.5-liter water bladder, and a stretch compartment accommodates a phone or a spare layer. For long trail races or big days in the mountains, I'll still reach for a more traditional vest with higher capacity and quick-access pockets up front. But for shorter, more casual missions in the heat of New Mexico summer, I'll definitely pull on this minimal, well-crafted number.
Lead Photo: Courtesy Lululemon