Outdoor Retailer and Snow Show Liveblog: Day 1
First looks, analysis, and interviews, all delivered from our team at Winter OR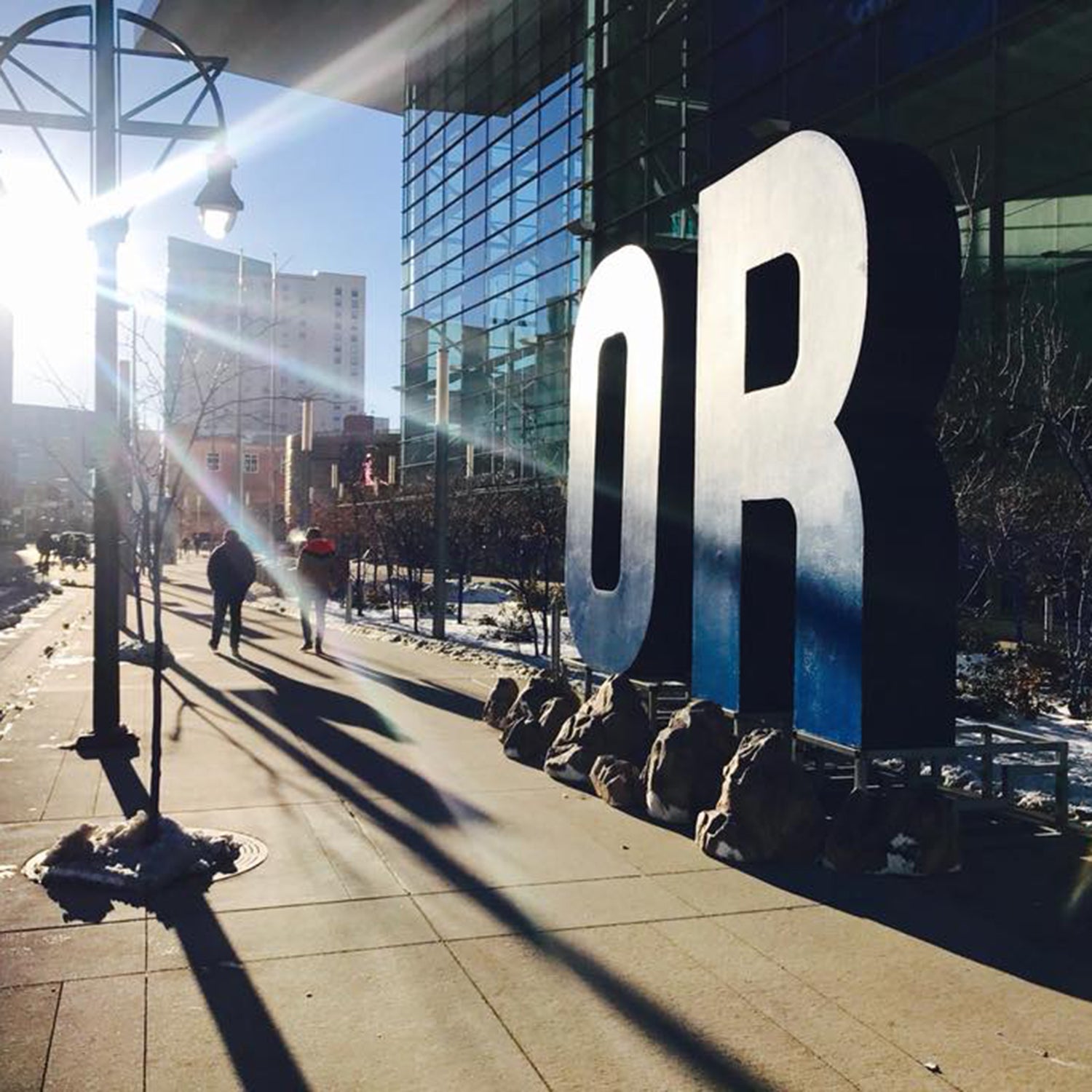 Heading out the door? Read this article on the new Outside+ app available now on iOS devices for members! Download the app.
The Outside gear editors are on the floor at the 2019 Outdoor Retailer and Snow Show this week in Denver. Follow along to see our coverage of the greatest gear coming out next winter, hot trends in the snowsports industry, and other happenings at the Colorado Convention Center. We'll be live-blogging throughout the event, with the most recent posts appearing at the top.
The Best Gear for Next Winter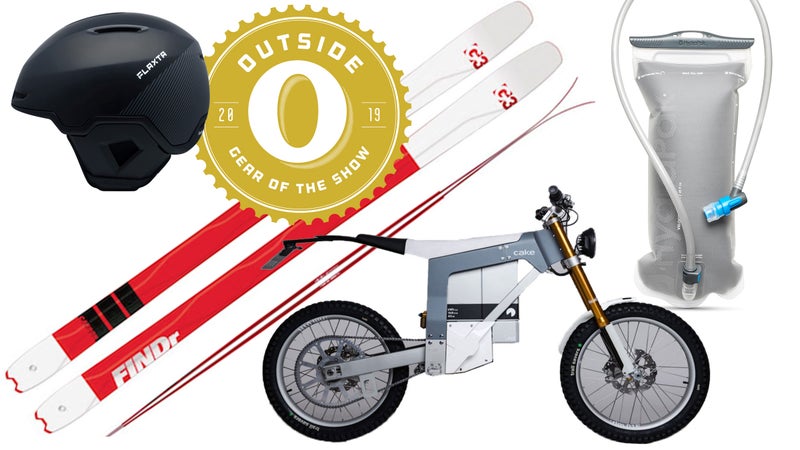 It's been a great season so far in the West, with powder days aplenty. But as we attend Outdoor Retailer this week, we've already got our eyes on great gear for next winter. And there's much to be excited about. Here's what rose to the top to win Gear of the Show.
Mountain Hardwear AL 35L Pack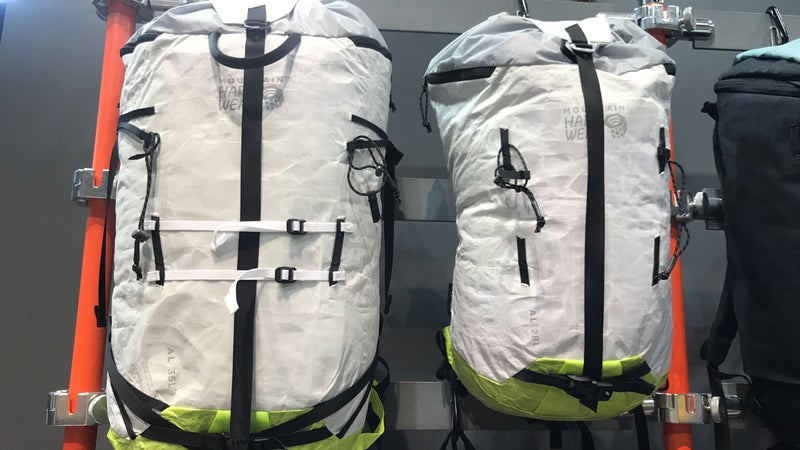 A part of Mountain Hardwear's complete hard-goods refresh for 2019, the AL 35L pack is a climber's and alpinist's dream—made from durable Dyneema with ice-ax loops and several compression straps to tighten up your load. Also available in a 28-liter version, the AL is made to go fast and light up the mountain and help you get back down safely.
We're excited to see a hard-goods refresh from the brand—and especially its heightened climbing focus. It's available this spring, and we're looking forward to getting our hands on it to test soon.
—Emily Reed, assistant editor
First Impressions of the 2019 Ford Ranger Lariat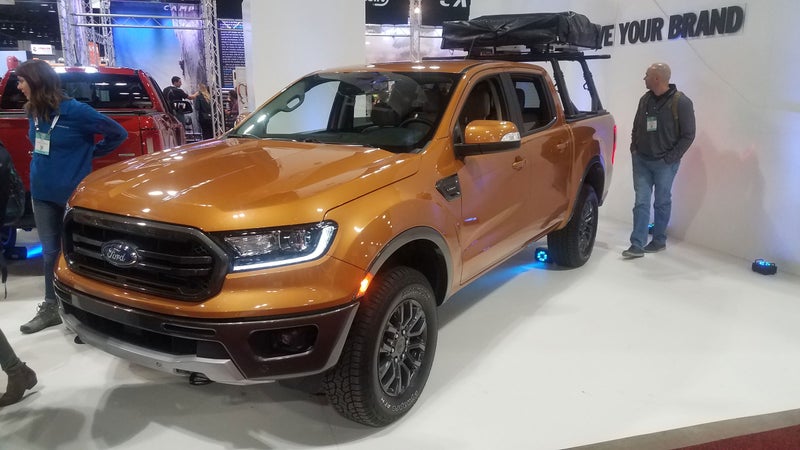 Walking around the Colorado Convention Center, two Ford pickups—parked amid aisles full of skis, helmets, and jackets—stand out. The automaker is at Outdoor Retailer for the first time to show off its 2019 Ranger Lariat.
The Ranger Lariat has a suite of tech features that are pretty common in many cars these days, like blind-spot cameras (that work with a trailer), automatic braking, and Wi-Fi strong enough to support up to ten devices. But we're most excited about the FX4 off-road build. On top of the vehicle's 2.3-liter 270-horsepower engine, ten-speed automatic transmission, and 7,500-pound towing capacity, the FX4 boasts suspension and tires tuned specifically for driving on rough ground and rutted forest roads. It also has a rear locking differential and skid and bash plates. Terrain management comes in the form of a knob shifter, which you can toggle between settings like snow and gravel for optimized traction. There's also a terrain-control function to give more purchase when crawling up steep inclines over rock and scree.
The Ranger Lariat goes on sale this Friday, February 1.
—Will Egensteiner, senior gear editor
686's Smarty 3-in-1 Has You Covered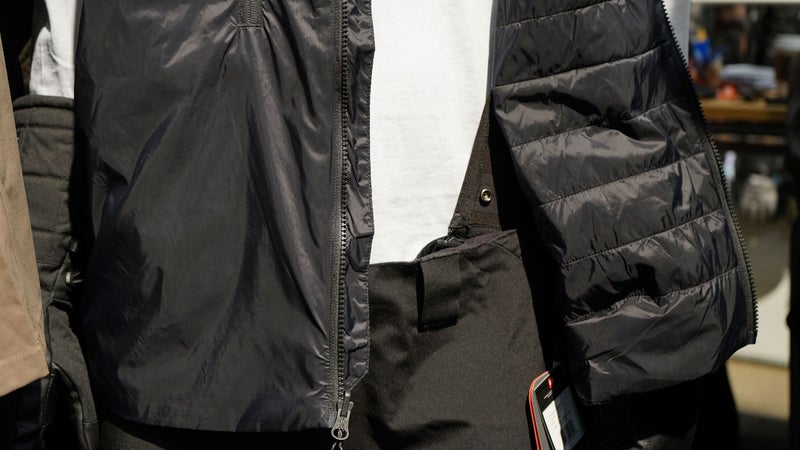 Not quite bibs, not just a pair of pants, 686's new Smarty 3-in-1 (in collaboration with Coal) combines shell pants and a vest that snap together via flaps on the vest's inside hem. Worn as a single unit, the Smarty works like bibs to keep out snow. But the components can also be worn separately, adding an element of versatility that typical bibs do not afford. Since the full bib performance requires the vest, the Smarty 3-in-1 is likely best suited to resort use (as opposed to skinning or backcountry skiing), when you don't have to worry as much about shedding layers or keeping a well-vented core. For skiers new to the sport or those who want the benefit of a bib but don't have the money to shell out for a top-end technical model, this new option from 686 poses a high-quality and practical happy-medium.
—Ariella Gintzler, assistant editor
Patagonia Macro Puff Hoodie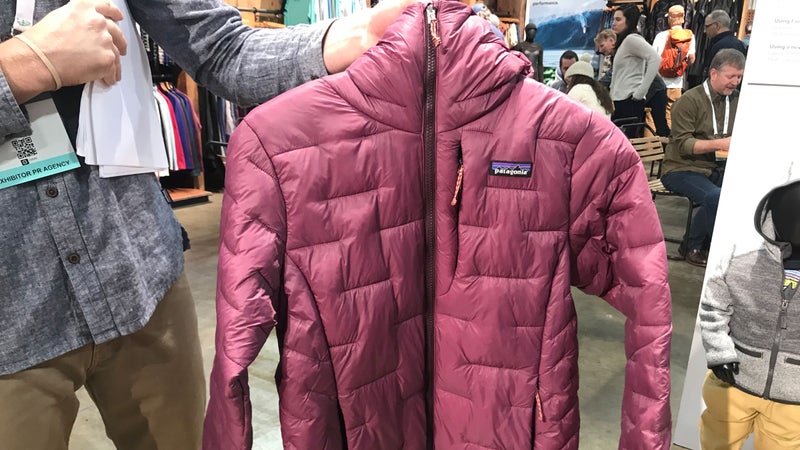 A new addition to Patagonia's Puff family, the Macro uses the same insulation as its little sister but more of it. The Macro uses 135 grams of Pluma Fil synthetic insulation—a proprietary mix from Patagonia that has the same lofty feel as down but maintains the wicking properties of synthetic. The jacket will retail for $400, and the shell fabric is made from a 100 percent recycled ten-denier nylon ripstop. One word of caution: the face fabric is a little delicate, so we wouldn't take it bushwhacking. But overall this jacket is perfect for anyone looking to go fast and light—without compromising warmth.
—E.R.
Sweet Protection Interstellar Goggles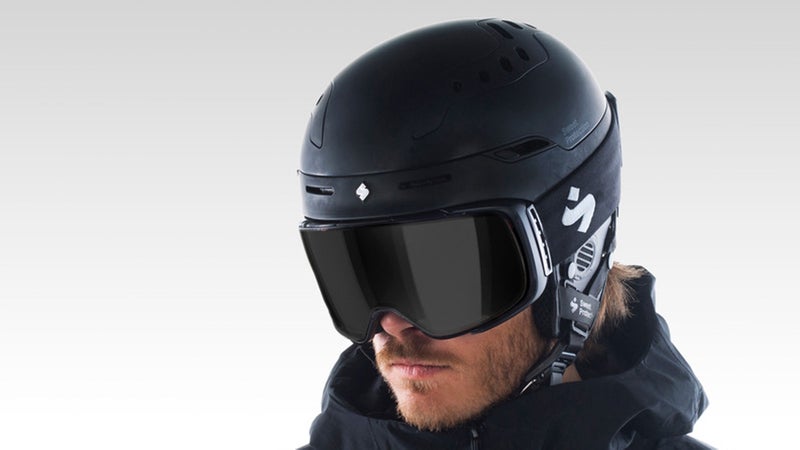 Sweet Protection is best known for its thoughtfully designed helmets, and the Switcher recently won our Gear of the Year award. This fall the brand is releasing its first goggles, the Interstellar, which caught our attention with its use of Gore-Tex. When atmospheric pressure changes as you ascend a tall peak, traditional goggles can flex due to a pressure differential. A tiny, pin-size piece of Gore membrane in the lens allows equal pressure at all times. The membrane also lets the lens breathe, which prevents moisture buildup.
The Interstellar comes with one lens, but Sweet Protection offers eight additional tint options that can be purchased for $50 each.
—Ben Fox, affiliate reviews manager
Mountain Hardwear Augmented Reality App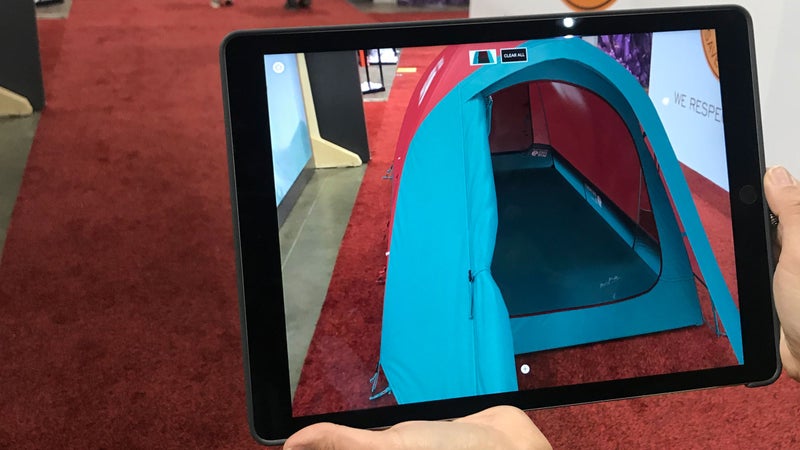 Remember the old days of setting up a tent in REI to see how you like the size and interior? Mountain Hardwear hopes those days are behind you with the release of its new augmented-reality smartphone and tablet app. Set to release in April, the app lets you choose a product from the brand's new line and see it virtually in your space. (Think Pokémon Go.) Crawl inside the tent, add a sleeping bag, throw in a pack, and see how it all fits together. You can also choose to set up the virtual tent in a beautiful place like Yosemite.
While this isn't an innovative new product, it's great to see outdoor brands embracing augmented reality and bringing it to consumers in a way that makes sense—and adds a little bit of service.
—E.R.
Colorado Governor Talks State of the Outdoor Industry
Outdoor Retailer has settled into its new home in Denver, and today governor Jared Polis attended the show to visit some of the booths. I caught up with him for a few minutes to talk about how the industry has impacted Colorado. "Over 500,000 jobs in our state revolve around the outdoor economy," he says. "Here at the trade show we see a lot of 20- or 30-person Colorado-based companies. We're also excited to be the home of the North American headquarters for many international companies." And with the apparel and footwear conglomerate VF Corporation poised to relocate its headquarters to Denver, that half-a-million number will only grow as brands like the Altra, Eagle, Creek, the North Face, and others move to town.
We also touched base on how things are going for the state's ski operations, since this season is steller compared with last winter's terrible snowpack. "I hear from many resort operators that they're having a good year so far," Polis says. "We have a climate-dependent economy in Colorado." And the importance of that isn't lost on the administration—the state's looking to implement 100 percent renewable energy in the next 20 years.
—W.E.
K2 Mindbender Ski Collection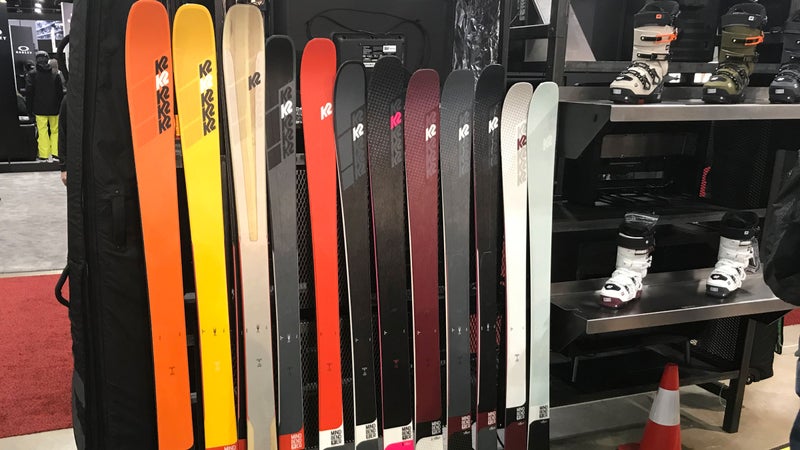 In the run-up to Outdoor Retailer, there's been some industry buzz about K2's new Mindbender line. A few of the models have already been released to the public, but we got a chance to see the complete collection for the first time this afternoon. While we admittedly haven't been super excited about K2 over the past few years, the Mindbenders seem like a promising return to K2's roots. The skis (like many others on the market) claim the ability to carve groomers and float on powder. The secrets? For carving, the skis boast a thin sheet of titanal over the tip edges, edge to edge metal underfoot, and metal tapering off the edge of the tail, which promises to give stability at speed. For float, they boast extra-large shovels—the 106 model is 136 millimeters wide at the tips.
The full Mindbender collection includes 12 skis (six men's and six women's) and ranges from 85 millimeters underfoot to 116 millimeters.
—B.F.
MSR's Paragon Bindings Are Mind-Blowing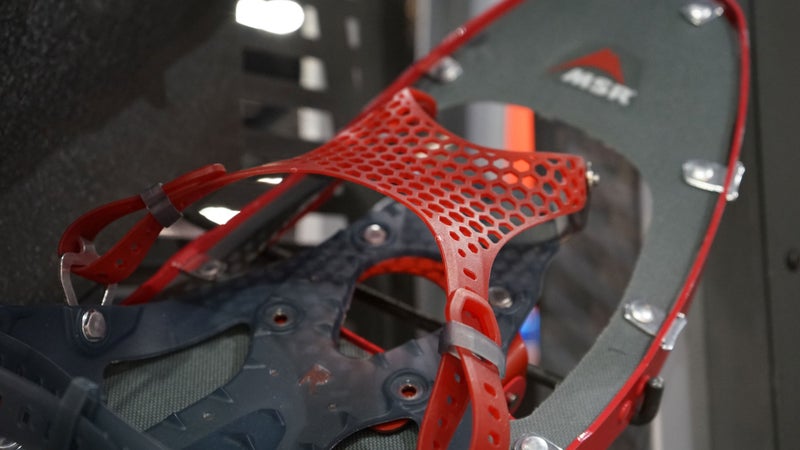 Snowshoe bindings are notoriously clunky, heavy, and cumbersome to manage. Enter the Paragon, a mesh-front binding that stretches over the toe of your shoe and holds it in place. The mesh attaches to a rear ankle strap via a low-profile buckle adjustment to dial in the fit. This makes the snowshoe feel lighter and more comfortable, and avoids the pressure points that can occur with front-buckle designs. And the entire binding is easily removable for field repairs—a fan-favorite trait that crops up in many MSR products.
Both the Lightning Ascent ($320) and Revo Ascent ($260) snowshoes are getting upgraded to the new Paragon binding, available starting in September.
—A.G.
Daehlie Skyrun Jacket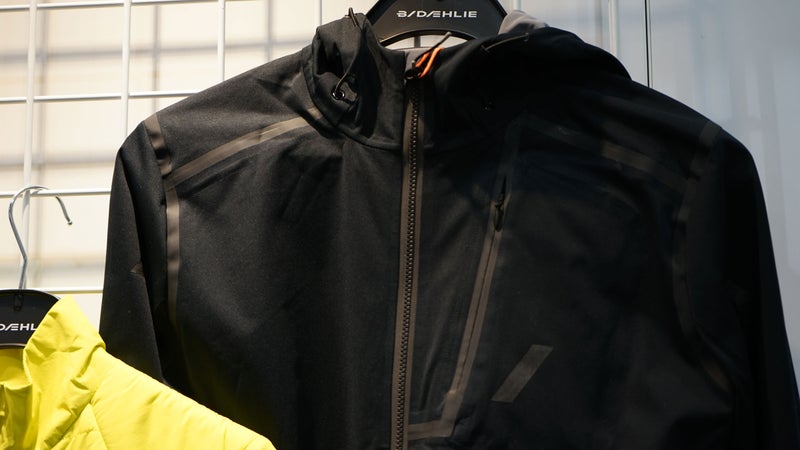 One of the most common problems athletes face in winter: phones dying from cold. So we're excited to see the new Skyrun jacket from endurance-apparel brand Daehlie. The chest pocket on this lightweight running shell is lined with a sheet of Aerogel, a thin but extremely warm material that offers top-end insulation. (Aerogel was originally pioneered for use in NASA space suits.) The insulated pocket is just enough to keep your phone battery from draining and won't cause your core to overheat. The Skyrun launches next fall, alongside the Winter Run jacket, a heavier piece with Aerogel across the chest.
—A.G.
Hydro Flask Flex Sip Lid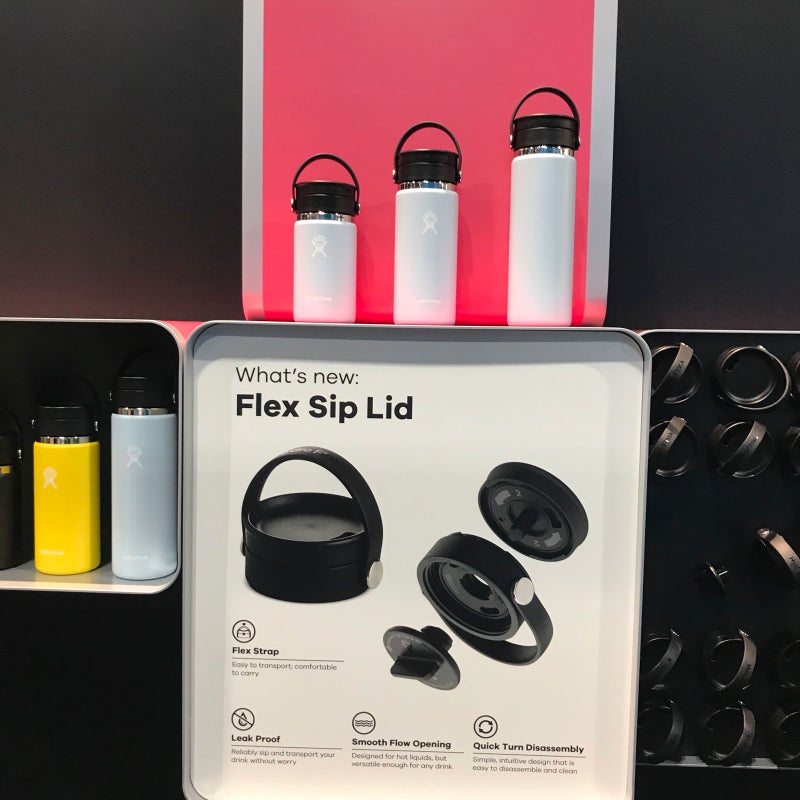 Hydro Flask tribe, rejoice! You can now enjoy your piping-hot morning joe in a fully sealed lid. No more spills on the way to the office, splashes on the walk back from the coffee shop, or dribbles in the car—the Flex Sip lid is Hydro Flask's first completely leakproof top that will fit on any standard-mouth water bottle. The lid works by rotating the top portion to unveil a spout—and simply rotates to seal. Better yet, every piece of the lid comes apart, so it disassembles easily for the dishwasher.
It's available this spring, and we're excited to add it to our favorite Hydro Flask vessels. Happy drinking!
—E.R.
Our Favorite New Glasses-Friendly Goggle-Helmet Combo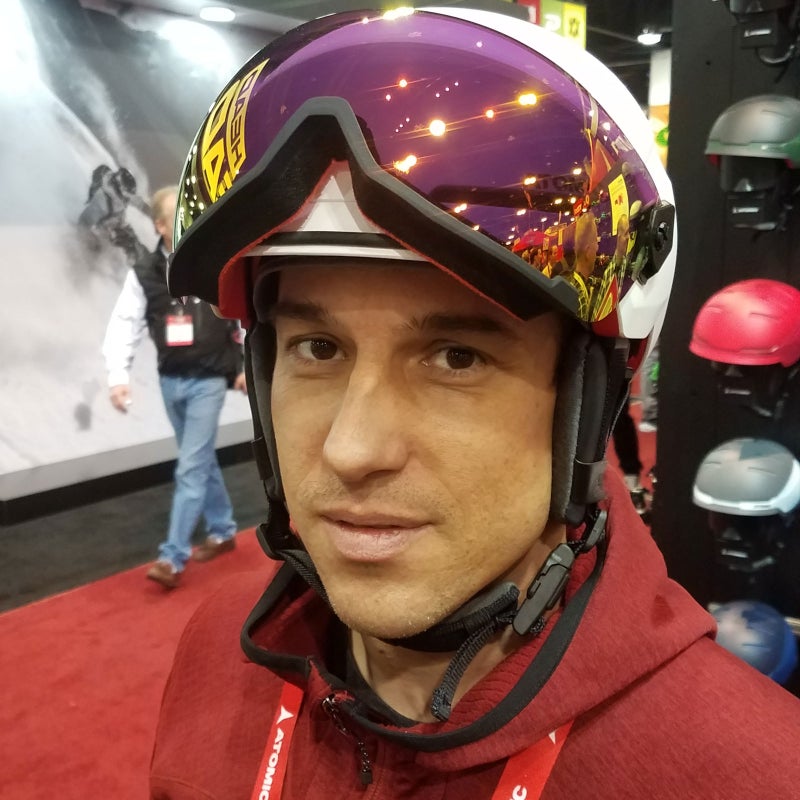 While handing out the Gear of the Year awards this morning, we got a look at Atomic's new line of helmets. The one that struck our fancy is the Savor Amid Visor HD, which goes on sale this fall for $270.
We typically balk at a helmet with a built-in visor or goggle system, but this one looks sleek and is designed to accommodate prescription glasses underneath without fogging up the lenses. And it's a sweet lid to boot. You can adjust the visor angle via knobs on the sides of the helmet. The Savor Amid has a height-adjust system on the back (to prevent the dreaded gaper gap), hollowed-out EPS foam for cushioning and improved airflow, and plush merino lining. For those of us who don't wear contacts and need a system that accommodates glasses, this helmet could be a game changer.
—W.E.
Marmot West Rib Parka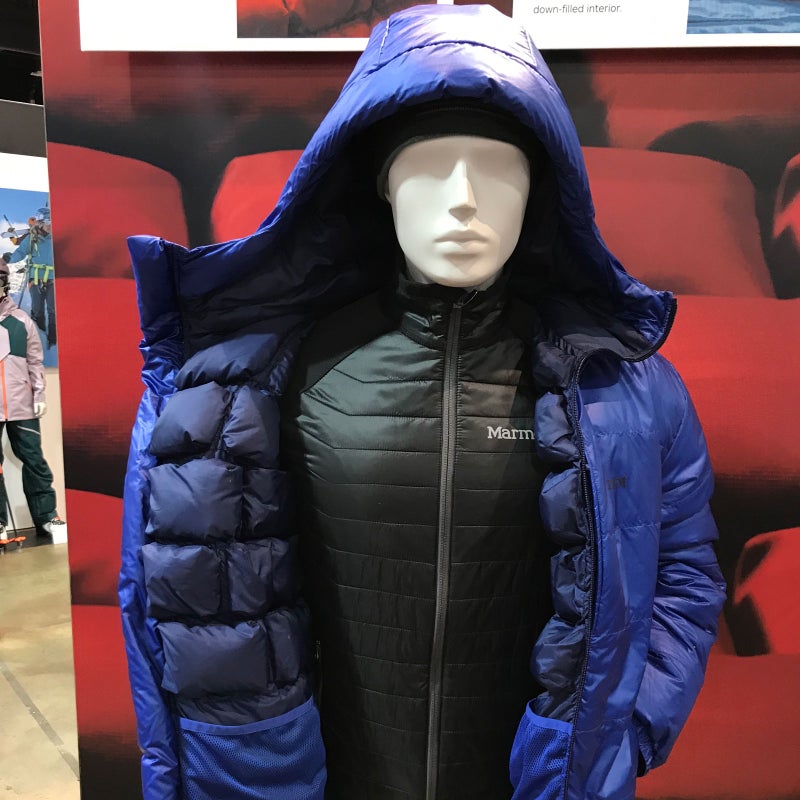 Over the past few years, we've seen a fair amount of innovation in jacket insulation. Trying to hit the sweet spot of warmth, durability, and compressibility, brands are blending insulation types, incorporating stretch technology, and, as is the case with Patagonia's Micro Puff, blurring the lines between down and synthetic fills. But that's pretty much where the innovation has stopped. From the outside, most puffy jackets still look the same.
Marmot's West Rib Parka changes this. While it's stuffed with high-quality but fairly standard 800-fill goose down, instead of the horizontal baffles traditionally seen in most puffies, Marmots cubes its baffles, which allows the jacket to conform to the shape of your body. Plus, the gaps between the cubes trap even more warm air next to your skin. Combined with an additional layer of 40-gram synthetic insulation, the West Rib appears to be agile enough to be worn while alpine climbing and warm enough for belays and bivys. We're looking forward to putting it to the test.
—B.F.
Raidlight Revolutive 12L Vest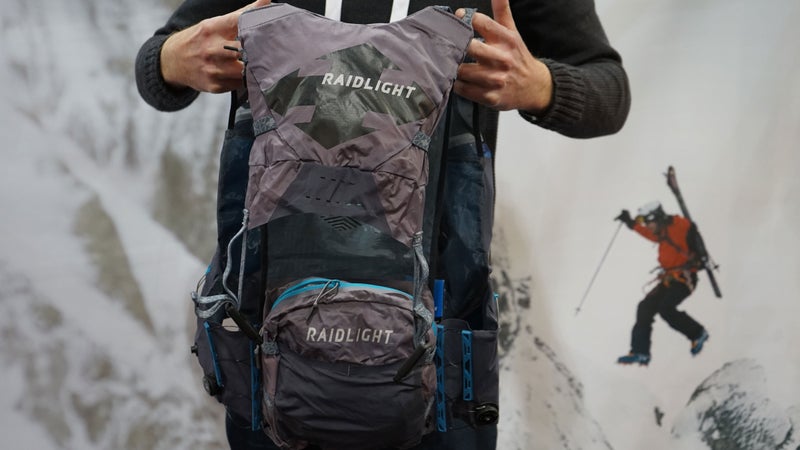 Running hydration packs are all designed to make for easier carrying and access to your gear on the go. But even the stretchiest rear stuff pocket requires a little bit of shoulder flexibility to get into. Raidlight has found an innovative solution to that problem. The new Revolutive 12L vest features a movable five-liter zippered pouch that clips on to the outside with four magnetic buckles, one on each corner. By reaching back and undoing the two bottom buckles you can flip the pouch over your head and then clip it around your waist to transform it into a front pack, so you can snack, swap headlamp batteries, or pull out your jacket without rustling through pockets you can't see. Or, undo all four buckles at an aid station so your crew can go refill your supplies while you sit and eat or change.
The Revolutiv launches in February. Right now the new design is only available in this 12-liter model, and we'd love to see the concept expanded into packs of other sizes—and for the removable pouch to be sold separately, so runners can prepack for aid stations and swap in a new one without wasting time.
—A.G.
The North Face FutureLight Fabric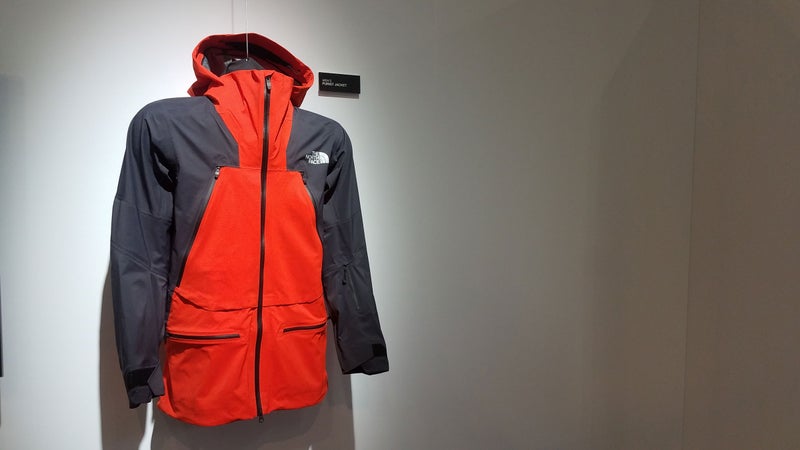 Earlier this month, the North Face debuted its FutureLight fabric, built with a new waterproof-breathable membrane that the company claims is the most advanced to hit the market.
On Wednesday morning, the North Face held a briefing at its Outdoor Retailer booth to introduce FutureLight to the outdoor industry. The construction is novel: TNF layers strands of ePTFE (the same material used in Gore-Tex membranes), which means that the company can finely control the spacing between each strand to tailor the membrane for different apparel and activities. Bigger spaces means better breathability for high-output activities such as skiing and running, while a tighter pattern will lend more waterproofing and less breathability for things like climbing and mountaineering.
We've yet to get our hands on a sample to evaluate FutureLight for ourselves. Waterproof-breathable membranes often aren't all that breathable, so the main goal of FutureLight is to solve the problem of athletes sweating and clamming up the inside of their jackets as they exert themselves in the mountains. It'll come to market this fall in a range of snow-sports apparel.
—W.E.
Lead Photo: Courtesy Outdoor Retailer/Facebo