Poler Has Filed for Bankruptcy
The leisure-focused gear company is liquidating all assets after seven years in business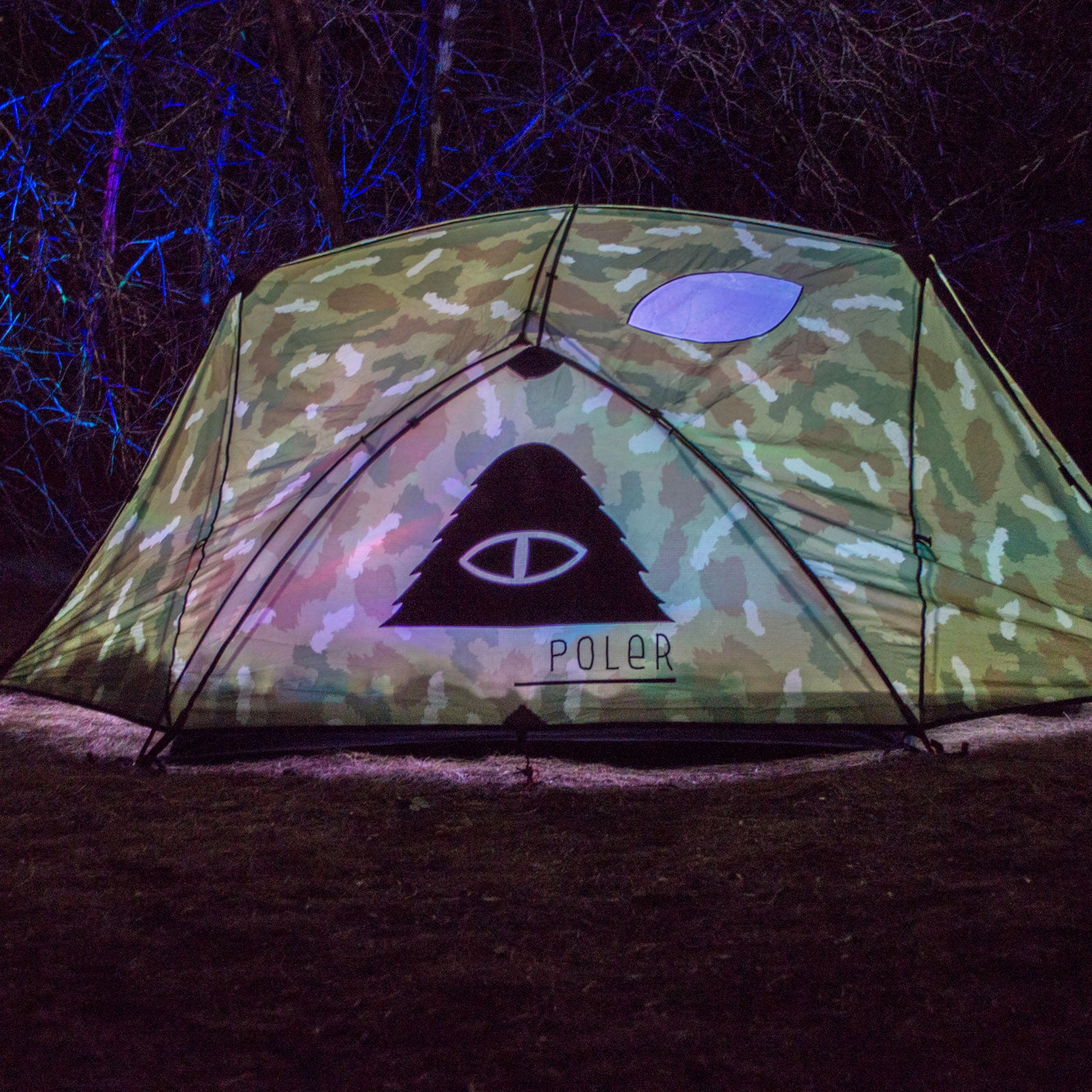 Heading out the door? Read this article on the new Outside+ app available now on iOS devices for members! Download the app.
Hipster-favorite gear brand Poler is no more. The maker of camping equipment and apparel has filed for Chapter 7 bankruptcy.
Founded in 2011, the Portland, Oregon, company built its brand on a laid-back approach to camping. Promoting what it called camp vibes, the company preached a fun, fashion-focused, highly Instagrammable version of the outdoors lifestyle, where hanging out—not summiting a peak or rafting Class IV rapids—was the main goal.
Its line of "stuff"—as Poler informally referred to its gear—reflected this mantra: roomy mesh-walled tents, utilitarian puffy coats, and the Napsack, a wearable sleeping bag with arm holes and a hood. All of it came in vibrant prints and with affordable price tags, and it grew popular among young, less hardcore outdoorspeople.
Benji Wagner, cofounder and creative director, would not comment on the details of what led to the bankruptcy filing. But, according to SGB Media, the docket shows that revenue fell from $7.2 million in 2017 to $3.4 million for January through November 2018, and that owners attempted to sell the company at some point in 2018.
The bankruptcy paperwork was filed on November 30, but according to the Portland Business Journal, Poler's Portland headquarters shuttered earlier, on September 30.
According to Brian Audette, a bankruptcy lawyer at the firm Perkins Coie, Poler's downfall is part of a negative trend in retail over the past year—one he thinks will extend into 2019. "I suspect that the outdoor retail industry is suffering the same fate as many other industries that are brick-and-mortar based," he says. The Chapter 7 filing means all of the company's assets—patents, trademarks, and remaining inventory—will be liquidated to pay off its $2.3 million in liabilities (as opposed to Chapter 11 filing, which allows companies to restructure, pay off debts, and then return to business as usual).
The company website is now a plain page with a logo and brief message: "We've sold out of Poler stuff for 2018. See you down the road for more camp vibes and high fives in 2019."
Audette says we probably won't be seeing Poler gear reemerge any time soon. "Somebody could buy the trademark and name," he says. "It's possible, but unlikely."