Tiny House Movement, Meet Construction Giant
84 Lumber, the largest privately held supplier of building materials in the United States, is officially stepping into the tiny-house market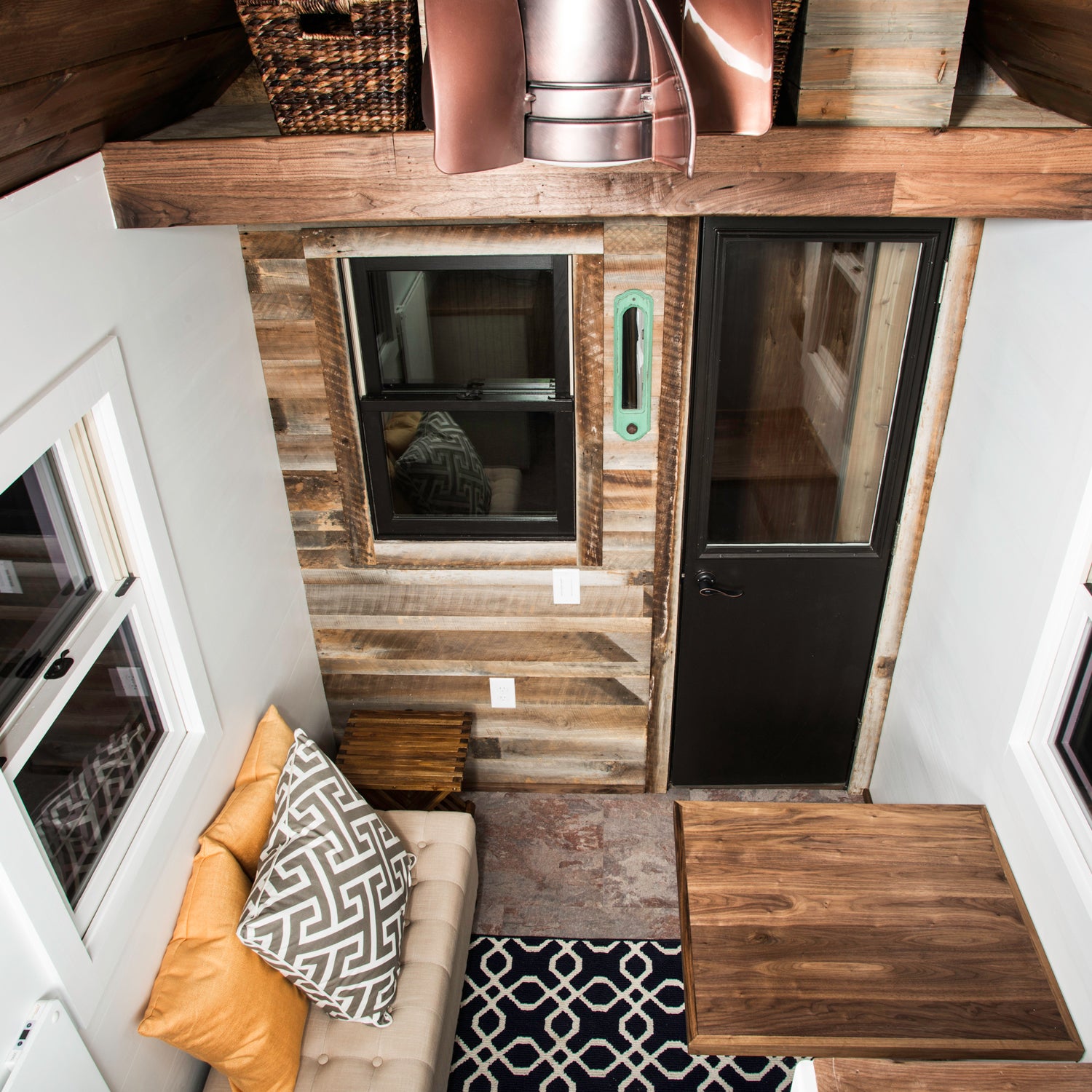 Brandon Paul Donnelly(Photo)
Heading out the door? Read this article on the new Outside+ app available now on iOS devices for members! Download the app.
We love tiny houses almost as much as we love camper vans, and for many of the same reasons: low overhead, high DIY potential, maximum portability, and minimum fuss. As the movement matures, would-be tiny-house owners are pressuring legislators to broaden the definition of a legal dwelling, leading to a number of not-so-tiny construction opportunities. In places like Los Angeles and Oregon, tiny houses are helping to combat homelessness. In Michigan, soon you may be able to build a tiny house near your primary residence for a disabled family member. And in Colorado, developers are pushing for entire subdivisions of tiny homes. 
The tiny house movement is teetering on the edge of Big Business, and a recent development may tip the scales. The largest privately held supplier of building materials in the United States, 84 Lumber, is officially stepping into the tiny-house market. The construction giant's new Tiny Living collection consists of four compact models ranging from classic to contemporary—all under 200 square feet. "This movement is more than a passing fad," explains Becky Mancuso, vice president of marketing and PR at 84 Lumber. "As a company, we sit at the intersection of green building materials and construction expertise, so we felt that we were uniquely positioned to enter the market."
"From enthusiasts to people who just want to learn more, everyone thinks it's cool that a national retailer is paying attention."
84 Lumber wants to stay true to the spirit of the tiny houses, particularly when it comes to the DIY aspect. Each of the four models is available in three distinct packages, and the bare-bones Build Your Own option, which starts at just $6,884, is simply a set of blueprints, a materials list, and a custom steel trailer upon which to build your tiny house. (The trailer includes a subfloor and leveling jacks.) Purchasing this package isn't much different than starting from scratch, except you get to jump right into the fun part.
As you get into the higher-end packages, price goes up while labor intensity drops. The Semi-DIY package (from $19,884) is a shelled-in tiny house complete with windows, door, shower, and trailer—all you do is add your own finishing touches and exterior. Finally, there's the Move-In Ready package (from $49,884), which arrives 100 percent constructed on the back of a shiny new trailer like an overgrown dollhouse on Christmas morning.
"We only just announced the Tiny Living collection, but so far the DIY and Semi-DIY packages have attracted the most attention," says Mancuso. "We think this speaks to customers really wanting to customize."
The 154-square-foot Roving model was unveiled first, and the amenities in the Move-In Ready package are downright drool-inducing: reclaimed-wood doors, walnut countertops, cork flooring, Energy Star fridge, stainless-steel sink, designer faucet, LED lighting, composting toilet, and an energy-efficient wall heater that uses 70 percent less electricity than standard room heaters. Like the other models, the Roving is designed to work with standard electrical and water hookups. Solar and rainwater options are coming soon.
You might wonder: What does this mean for the tiny-house movement? Considering there's a tiny-house reality show in its third season, it isn't like minimalist living is some secret waiting to be spoiled. And unlike fixed-gear bikes, there's very little risk of getting struck and killed by a rookie tiny-house owner, although you'll want to take care while towing it around. If you ask us, lowering the barrier to entry for tiny-house ownership is a good thing. As more people enter the market, lawmakers will continue to reexamine zoning restrictions, and it will likely become easier to build (or buy) the tiny house of your dreams. 
"We've had inquiries from all over the world," says Mancuso. "From enthusiasts to people who just want to learn more, everyone seems to think it's cool that a national retailer is paying attention."
Lead Photo: Brandon Paul Donnelly