Indefinitely Wild
11 Items of Dog Gear You Need If You're Raising a Puppy
Turning a puppy into an adventure companion is hard. This stuff will help.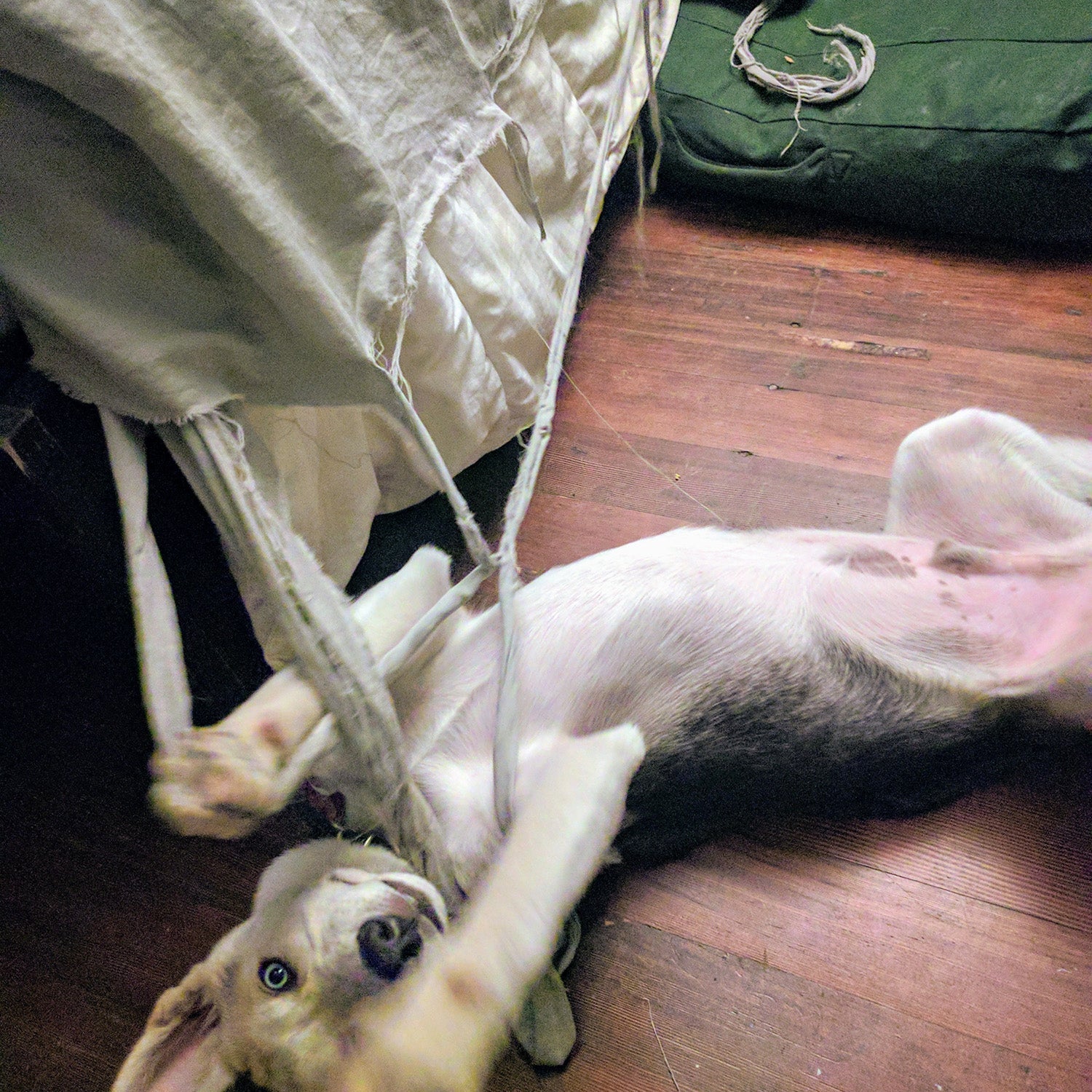 Heading out the door? Read this article on the new Outside+ app available now on iOS devices for members! Download the app.
Getting a new puppy is equal parts great and terrible. The cuteness quotient is overwhelming, but it's nearly outweighed by all the poop, the pee, the chewing, and the sleepless nights. This is the stuff that's helping us get through it.
Climbing Rope Leash
When you first bring your puppy home at eight weeks old, it'll be too small for anything but one of those thin, flat nylon collars and its matching leash. Those are fine for the first couple weeks, but the second your puppy starts to develop some strength and agility, you'll want something a little stronger and a little more comfortable to hold.
Puppies also chew stuff, particularly leashes. But I've yet to meet a dog capable of chewing through climbing rope, which makes it the ideal material for a dog leash. This Bluewater Ropes leash is well-made and includes a strong hasp. Bowie's been chewing on his multiple times a day for the past ten weeks, but it still isn't showing any wear.
Climbing Carabiner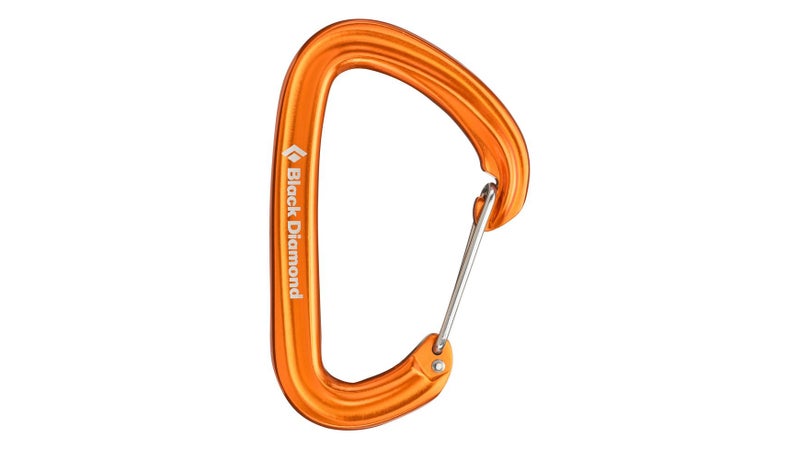 Clip a real climbing 'biner to your leash handle for an easy way to tie up your dog. Tie a quick knot in your leash, pass the leash around your waist, and clip the carabiner through it for an easy way to attach your dog to you. Using a real weight-bearing carabiner paired with a climbing rope leash makes doing both reassuringly secure. I prefer an oversized carabiner just to make using it as quick and easy as possible.
Obviously you shouldn't leave a puppy tied up unattended where you can't see it. I'll bring our adult dog, Wiley, to the grocery store, and leave him outside while we shop. But when we take Bowie, one of us always stays outside with him. We do tie him up outside our local café, though, in a spot away from pedestrian traffic, only a few feet away on the other side of a glass door, and accompanied by his big brother. Tying dogs up leaves them vulnerable to other animals and people, and they can quickly become tangled in a rope, potentially harming themselves. Use good judgment.
Round Leather Collar
As your puppy grows, you can basically consider collars a consumable—you'll need a new one every few weeks. When you're ready to move on from the flat nylon clip collar, Circle T's round leather option is nice looking, very strong, and affordable enough that you won't be mad when it's time to buy a bigger one.
Both our dogs have longer coats, and round collars seem less prone to catching their fur and creating bald patches around their necks. We went through a bunch of these as Wiley grew. His old collars are now hand-me-downs for Bowie.
Collar Light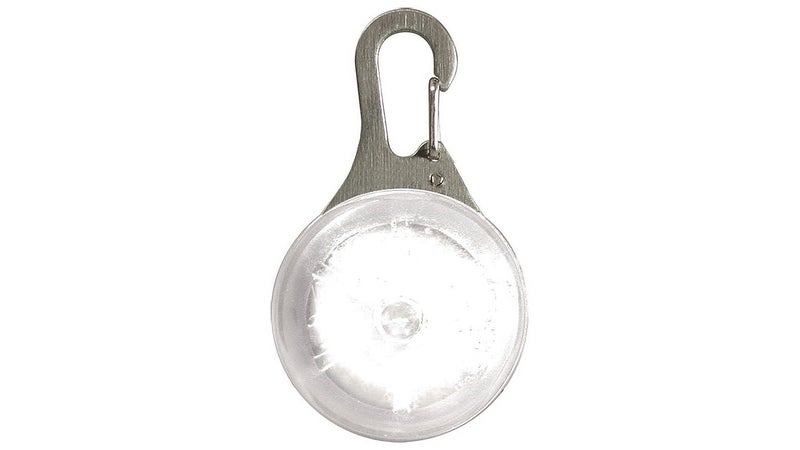 Taking your pup camping? A little collar light makes keeping track of him at night a lot easier. Nite-Ize makes a solid option that's tiny, available in multiple colors (so you can tell dogs apart at a glance), and long lasting. Bowie's light rides on his collar full-time so it's always there when we need it.
Comfortable Dog Bed
Giving dogs a safe, comfortable spot to call their own helps them calm down at bedtime and gives them somewhere to hide out if activities around the house get overwhelming. Astral's AstroPad is filled with chunks of foam life jacket scraps and features a hemp canvas exterior that's durable, odor-resistant, and easily washable.
Wiley never took to dog beds, but Bowie dibsed the AstroPad the second it came out of the box and has slept on it every night at home since. All we have to do to get Bowie to go to bed is put him on it at bedtime, and he's out like a light.
Stainless-Steel Travel Bowl
All the soft, packable dog bowl options are a pain to clean and wear out quickly. MSR's stainless-steel Alpine Nesting Bowl doesn't fold but weighs just three ounces, rinses clean with a splash of water, and is virtually indestructible. It's perfect for both food and water, and ours comes with us everywhere from the Land Rover to our backpacks. Not bad for $8.
Antlers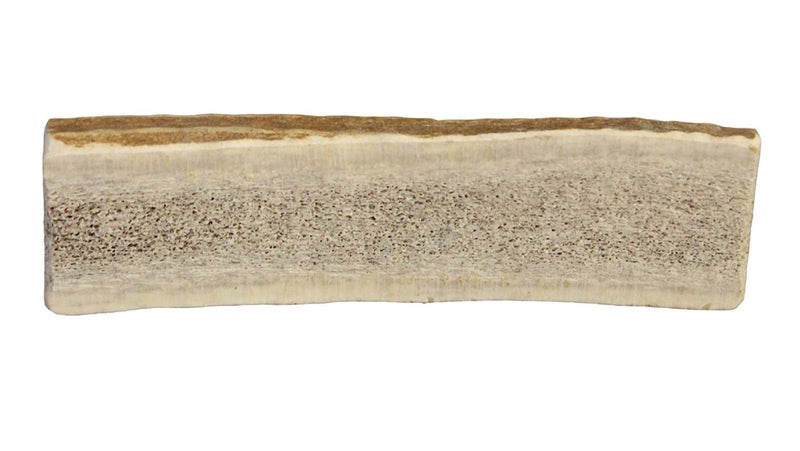 These, more than anything, have curbed Bowie's chewing. We keep them in our cars and around the house, and Virginia, my girlfriend, even carries one in her purse. They're more expensive than many other dog treats, but they last for weeks. Antlers that have been split in half allow a puppy to more easily access the tasty interior; unsplit antlers will last longer in the jaws of large dogs.
Walking Harness
Having an adult dog to mimic has really sped up Bowie's learning curve for walking on-leash. We never struggled through the awkward early phase where the puppy can't figure out what's clipped to it. But when the dog pulls, this harness helps move the resulting forces off its neck, while the front-mounted clip is also helping us train him to walk on a loose leash.
Fanny Pack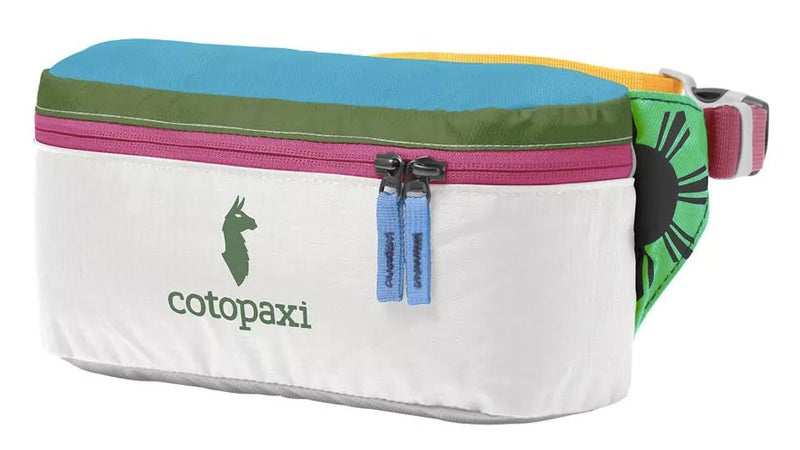 Pockets are easy for guys but often harder for girls. Virginia likes to hike in athletic tights, so carrying all the daily needs of a puppy proves a challenge. At three liters, Cotopaxi's Bataan fanny pack has plenty of room for treats and poop bags but is still small, light, and easy to carry. Two interior mesh pockets are great for preventing stuff like car keys from getting lost in kibble.
Bandana
It's ridiculous, but even though Bowie's 18 weeks old and just under 40 pounds, someone got frightened of him and broke down into tears the other day outside our usual café in Los Angeles. We've found that on Wiley, who is actually large and scary, a brightly colored bandana works wonders with people's reactions. It will also improve your dog's visibility, both in the city and in the woods.
Fleece Blanket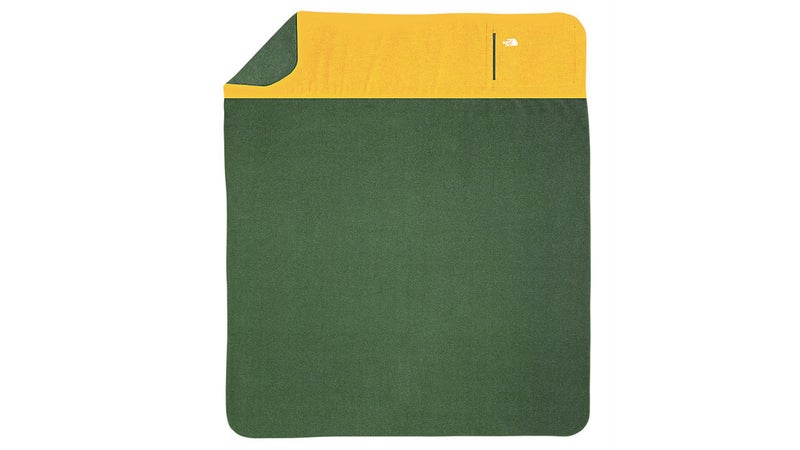 A big foam dog bed works great at home but is way too bulky for travel. A small fleece blanket packs much better, is easily washed, and still gets your dog off the ground and your car's upholstery.
This North Face fleece blanket, made from the same tightly woven Polartec 300 polyester fleece as the company's Denali jacket, is an awkward size for humans but just right for a dog. It works great on camping trips, giving you something to wrap the pup in on chilly nights.