Can you recommend a daypack with good suspension?
My homage: I a regular and long-time reader; I have made purchases based on your advice; I previously submitted questions regarding winter camping gear; I even read your book, A Season of Fire. Everything but drink the Kool-Aid! My quandary: I six-foot-four with a long torso and having trouble finding daypacks that fit. Do you have any recommendations for a medium- or high-volume daypack with a good suspension system? Jim Holland Patent, New York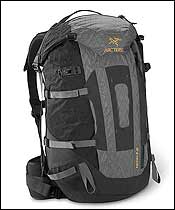 Heading out the door? Read this article on the new Outside+ app available now on iOS devices for members! Download the app.
You should make a pilgrimage to Port Townsend, Washington, young Jim, so you can learn at the foot of the Master. I will teach you many things gearly, what is right and what is wrong, what will work and what will not. All I ask in return is that… you weed a large portion of the yard that has gotten out of control; finish rebuilding and painting 18 storm windows that have to go back up before the weather gets too dicey; reinstall two Campy shifter-levers on my classic old Merckx bicycle; and re-lay the vapor barrier under the house. All minor jobs, but ones that must be done!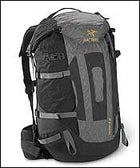 Needle 45

As for daypacks, well, I hear your pain. Most of them aren't made to fit the taller and shorter minions on the bell curve. So look around for packs that come in a sufficient range of sizes to allow for a "tall." One such pack is Arc'teryx's Needle 45 ($225; www.arcteryx.com), a good-sized (about 3,000 cubic inches), technical daypack that is available in a tall size to fit a back length (just below your neck to just above your butt) of 23 inches. Same for Osprey's Eclipse 36+5 ($169; www.ospreypacks.com), another roomy daypack (2,400 cubic inches in the large size) with an excellent suspension. Mountainsmith's Achilles ($170; www.mountainsmith.com) is in the same fit range as the Osprey and Arc'teryx when you purchase the large size, and it's a touch larger—about 3,200 cubic inches.
Of course, you'll want to try some of these on in a store to see what works best. But I think with a little care you'll find one that accommodates your lo-o-ng torso. Let me know what works!
For more topnotch haulers, check out Outside Online's all-new Backpack Buying Guide.
Trending on Outside Online