Essential Gear for Day Hiking
The men's shoes, clothes, and equipment you need to stay comfortable on the trail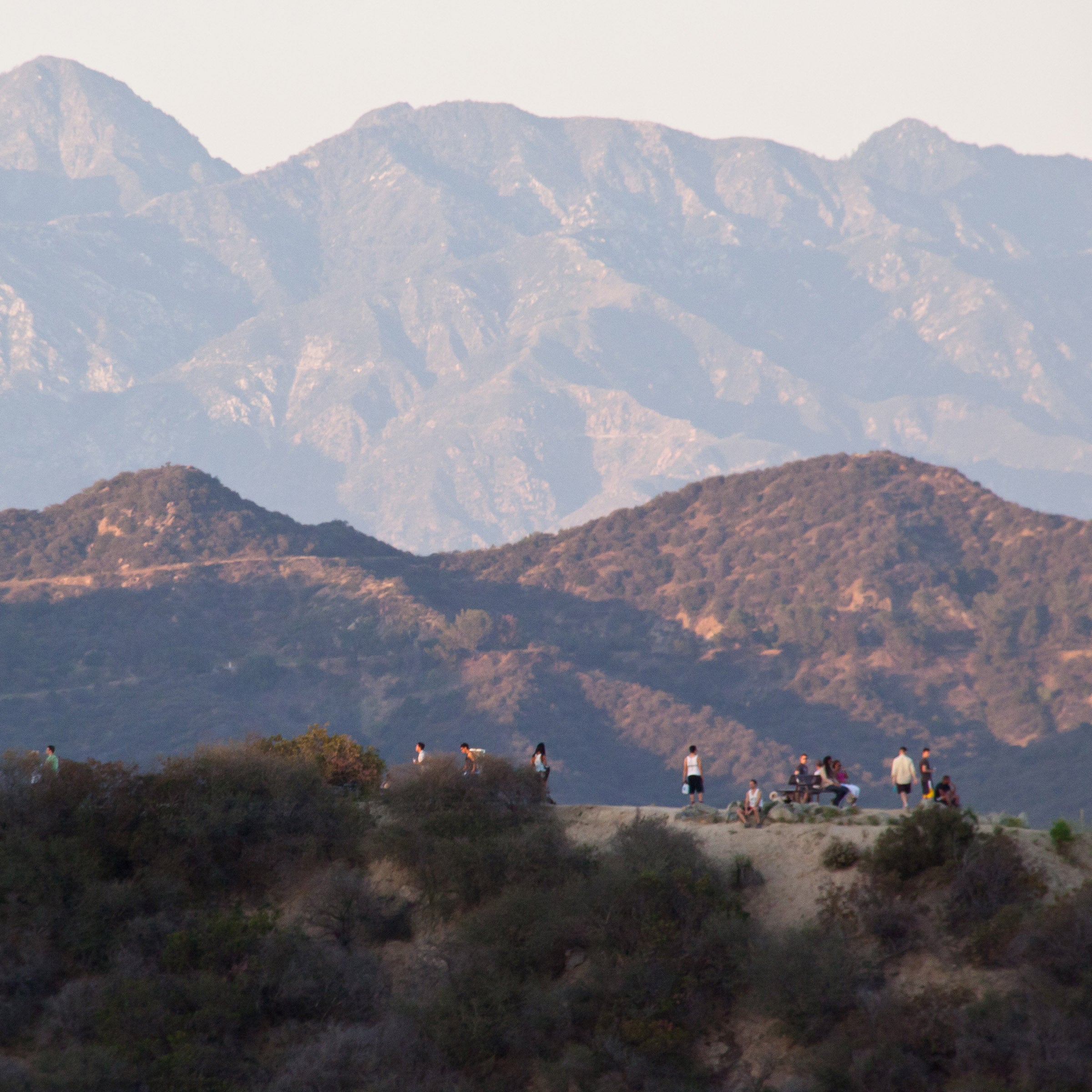 Heading out the door? Read this article on the new Outside+ app available now on iOS devices for members! Download the app.
There's no easier way to spend some time outdoors than to go for a hike. You don't need much time, you don't need much gear, and often you won't even need to get in your car. 
It's also just a fun way to spend a couple hours outdoors every day. I take my dog, I take my girlfriend, I meet friends on the trail, and hiking provides a welcome break from my computer. Each day, Wiley and I do a loop here in Los Angeles that's 4.5 miles long, has 1,600 feet of elevation gain, and takes us about 90 minutes. We do it in the morning, we do it at night, and we do it in the middle of hot summer days.
But, as with all activities, there are ways to improve your experience. Namely, with the right gear. This is the stuff I've found works best. 
Trail Running Shoes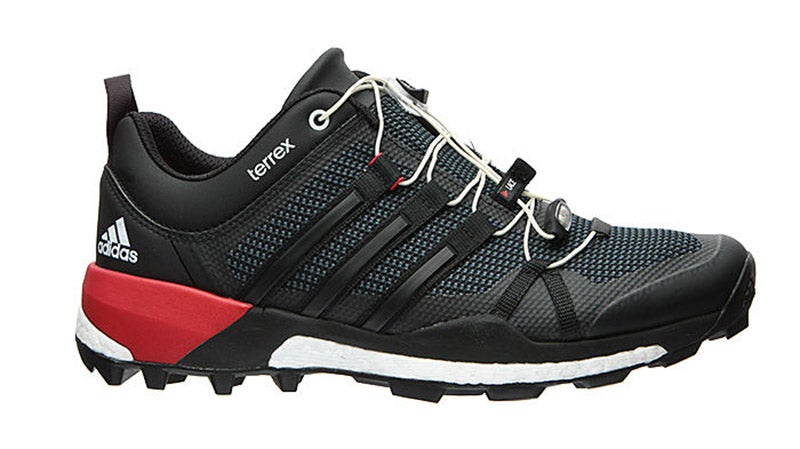 I see people trying to hike in shoes designed for the gym, street, or court all the time. And, invariably, they're slipping, falling, or sliding down steep sections on their butt. That's no fun. You don't want to be the person who has to tell people they injured themselves hiking or who's walking around with mud on their ass. 
A lightweight, non-waterproof trail running shoe will provide traction, while cutting weight on your feet to a minimum. While waterproof membranes may sound like a good idea if you're hiking in wet areas, they'll actually make your feet wetter: they don't vent well, and thus make your feet sweatier. And if they're low cut, the water will just come in around your ankle. Opt instead for the most ventilated design possible. 
If you regularly hike across sharp rocks, as we do here in southern California, a rock plate in the midsole is also a good idea. These at typically made from a thin sheet of plastic, and distribute the impact of pointy rocks across a larger area of the ball of your foot. 
Of all the shoes I've hiked in, the Adidas Outdoor Terrex Skychaser embodies all the above features best, while also drawing high praise from all the friends I've put in them. I've worn through two pairs in the last two years, and love them so much that even though the soles now lack the traction-providing lugs, I still wear them to the gym. 
Ultralight Merino Socks
Despite the lack of a waterproof membrane in my shoes, my feet still stay dry. Why? Because the ultralight merino socks I pair them with wick sweat away from my feet, and dry out super quickly if they're submersed or soaked. The heat and mechanical pumping generated by your feet while you move will quickly dry out a pair of ventilated shoes, so long as you're not wearing moisture-retaining cotton socks. 
Another benefit of merino is stink prevention. I rotate between two pairs of these Darn Toughs, wearing one for days at a time with no issues. Because you don't need to wash them after each wear, they also last longer than the cotton alternative. Get a bright color so you can find them in your laundry: they're so small they hide easily. 
Ultralight Merino T-Shirt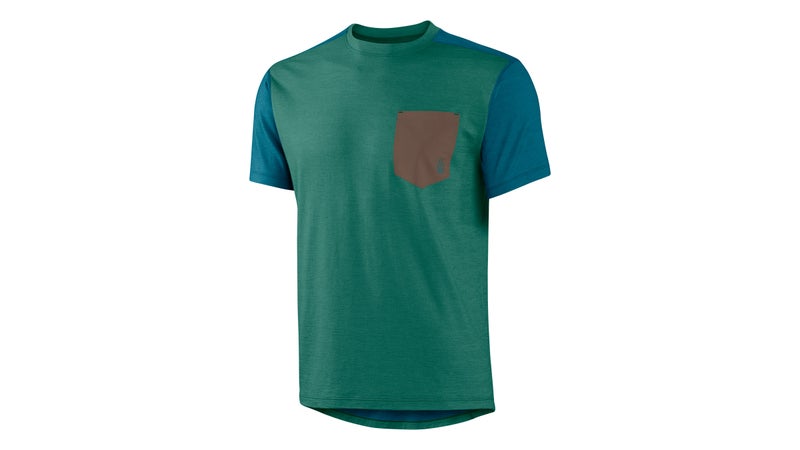 With the same moisture-wicking, odor-preventing, quick-drying, abilities as the socks, a merino shirt will keep you cool when it's hot or warm when it's cool. 
Trew's merino pocket T is affordable, features a cut that flatters athletic bodies, and its NuYarn merino fabric withstands routine washing and abuse better than any other merino I've used. 
Synthetic Shorts or Pants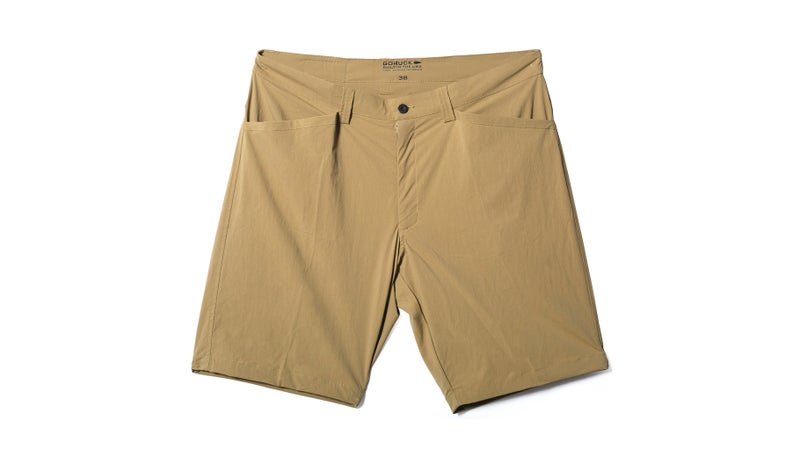 Opting for a lightweight synthetic fabric on your lower half will help keep you cool, give you a full range of motion, and that fabric will shed light rain, while drying quickly if it's soaked through. 
I've been wearing GoRuck's Simple shorts and pants. They have secure pockets and good belt loops, giving you the ability to securely carry stuff with you, and are made from a very thin fabric that breathes exceptionally well, yet withstands all of my abuse without showing any sign of wear. They're cut right for movement, and provide stretchiness, while drying almost immediately even when soaked. They use a flattering slim fit that looks appropriate on the trail, or even in casual settings like a beach or barbecue. 
Ultralight Softshell
​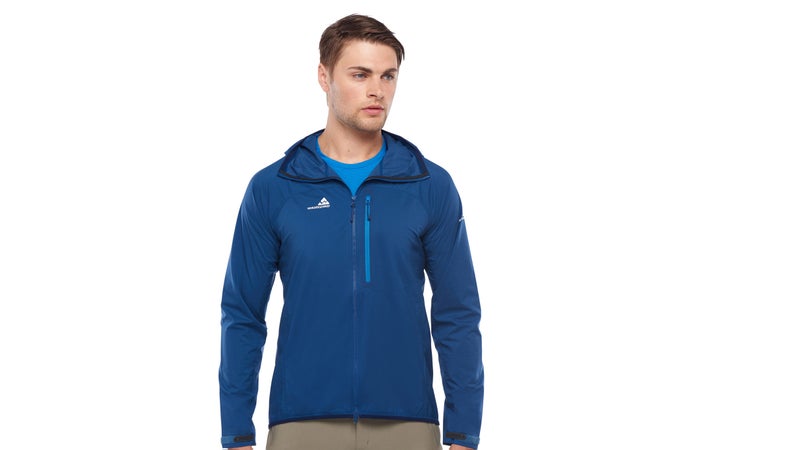 Early mornings, late evenings, or damp days are some of the best times to hike. Not only are the trails empty, but the cooler weather is easier on both you and your dog. Often, I'll want a thin layer that keeps the wind and light rain off at the beginning or end of a hike, but will shed it on big inclines. Carrying something that's as light and packable as possible is just way more convenient. 
Westcomb's Crest Hoody weighs just five ounces, and easily fits in a pocket on your shorts, but keeps weather off better than thicker, heavier fleece soft shells. It pairs perfectly with your merino T to keep you just warm enough on chillier days. The Pertex Equilibrium fabric breathes freely, and is incredibly thin, but here paired with strong YKK zippers, has stood up to two years of regular wear for me. 
A Good Pair of Sunglasses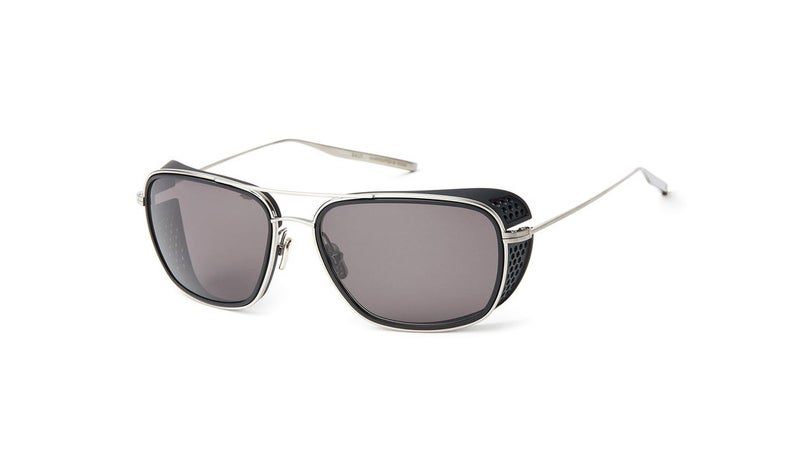 It's bright here in southern California. And, in the hills or mountains, it's incredibly pretty. You want a pair of sunglasses that provides total protection for your eyes, that wears comfortably, and which can enhance your vision in variably light conditions. 
They're expensive, but I've never worn a pair of sunglasses that can come close to matching the Salt + Aether range. They feature peerless vision through their double glass Zeiss lenses, yet paired with titanium frames, remain incredibly lightweight. The fairings on the sides mimic the function of the leather shields on glacier glasses, but are here made from perforated plastic that retains your peripheral vision and don't add weight. 
Trying quality glass lenses is believing. Once you see how clear and crisp you vision can be through a pair of glasses like these, you'll never go back to a cheap pair of plastic ones ever again. 
A Dog
Why hike alone? A dog will encourage you to spend more time on the trail, and increase your activity level overall. Which type of dog is best for hiking? A mutt, obviously.