Indefinitely Wild
Finally, Retro '80s Boots That Won't Kill You
The new Vasque Clarion 88s work as good as they look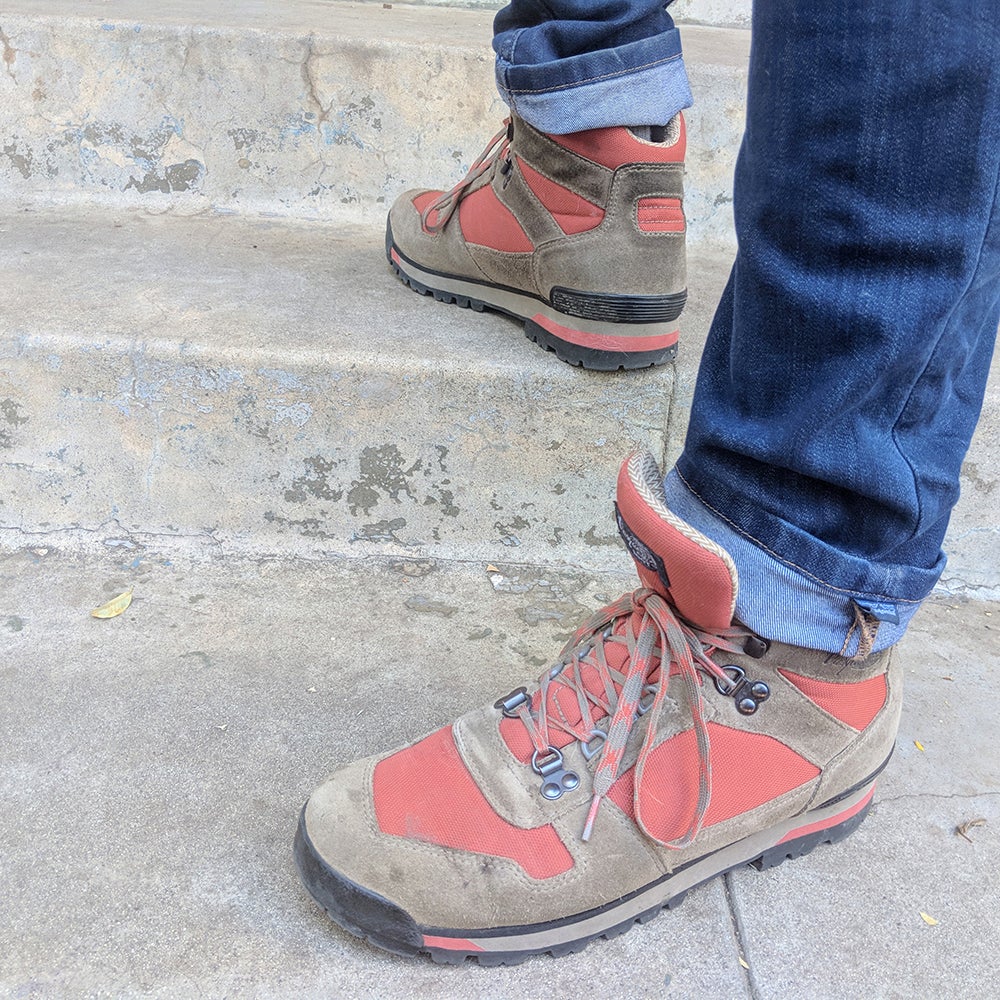 Heading out the door? Read this article on the new Outside+ app available now on iOS devices for members! Download the app.
First, it was two pairs of New Balance 710s. But they'd roll my ankle on uneven terrain. Then it was the Danner Jags. But the lace hooks on their wide uppers were way too prominent, and developed a habit of catching the other boot's laces at the worst possible times. After two really bad falls, and one fractured, split-open finger that's still healing four months later, I was desperate for something new.
On Facebook, I pleaded for a recommendation. Surely, there must be a good-looking, sneaker-style retro boot out there that wasn't deadly. A Vasque rep saw it, and suggested I try a new product they were developing. I've worn the pair of Clarion 88s they sent over three months ago every single day since. The boots went on-sale just last week, and I'm pleased to report that they haven't killed me yet. Not even once.
I've worn them every day because I like to pair hiking boots with jeans and a T-shirt. That's probably part of some vain outdoorsy guy image I'm cultivating, but it's also because I just feel at home in a solid pair of boots. In the city, boots keep my feet safe from all the gross stuff that's all over sidewalks and hidden in puddles. On road trips, they're comfortable to drive in, and provide traction and protection when you need to scale a roadside embankment to take a pee. Outdoors, they keep your feet dry, and provide secure footing even in bad weather. Choose the right pair, and they'll not only work across all the environments you encounter day-to-day, but they'll look good in a variety of settings, too.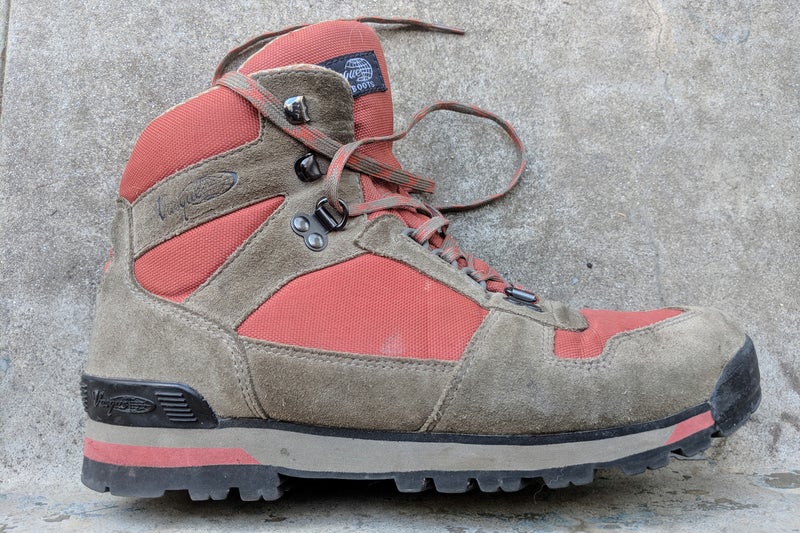 The trouble is, totally technical options like the superlative Salomon Quest 4D 2 GTXs look goofy in downtown L.A. Leather boots like a good pair of Red Wings look nice, but are heavy. You want something in the middle, something that prioritizes looks, but utilizes modern construction in order to achieve that lighter weight.
But modern boot construction isn't something every bootmaker is good at. To get it right, they need to achieve a few things:
A sole that's stiff enough to provide support, but flexible in the right places, making it comfortable to walk in. It also needs to provide side-to-side stability, to prevent you from rolling your ankle. And it needs to grip, obviously.
A mid-sole that provides just a little bit of bounce, but doesn't add weight.
An upper that grips your heel and ankle tightly when laced, without cramping your forefoot or toes.
Achieving all those merits is pretty tough. Achieving all of them in a truly light package is even tougher. Doing all of the above in a boot that looks nice? That's why I'm so stoked on these Vasques.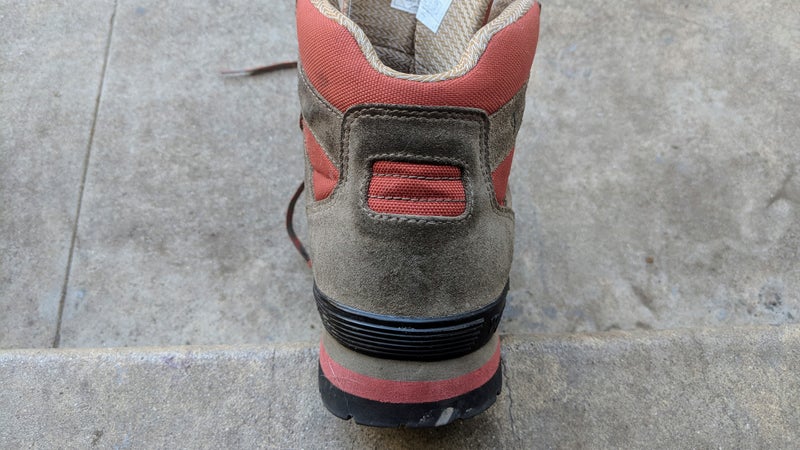 At 2.75 pounds for a pair, they're actually one ounce lighter than the more technical Salomons. They achieve that while providing a little more traction—Vasque's more pronounced heel step provides better downhill braking—and equivalent stability. The Salomons feature a taller upper, so lock your ankle in a little better, and also have a roomier toe box, for better long-distance comfort. But honestly, if you didn't have both in your closet like I happen to, you'd be totally happy wearing the Vasques for all your off-trail hiking. That we're comparing a nice looking retro boot to the best technical option available should be telling. That the retro option is actually technically superior in a couple ways is remarkable.
The Vasques aren't equipped with a waterproof membrane. That means paired with a thin pair of merino socks, they don't get sweaty until temperature rise above 80 degrees, while a quick blast of silicone sealant has kept the interior dry for everything I've used them for thus far.
Like any good pair of boots, there's also room in these Vasques for an orthopedic insole. Just remove the cheap stock items, and swap them for something like the Superfeet Trails I use. At $30, it's a cheap way to add even more comfort and stability.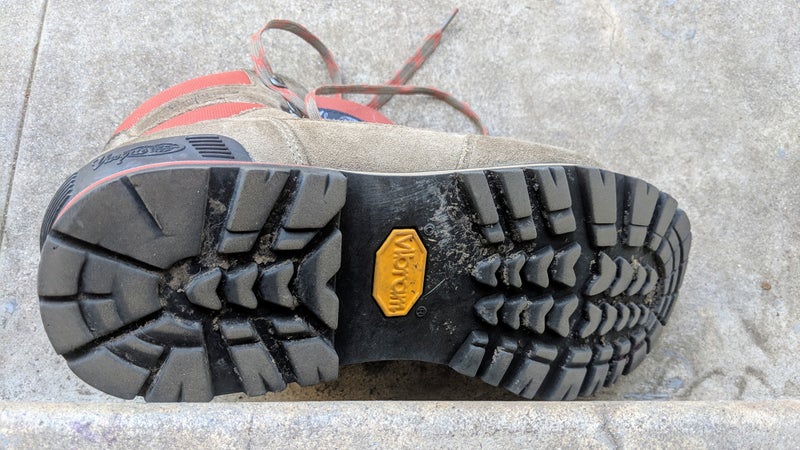 So-equipped, I've worn these boots everywhere from Death Valley to Dallas to Yellowstone, and every car and airplane ride in between. They've seen fancy restaurants, waist-deep snow, and desert sand. They look as nice with a pair of jeans, and a  button down shirt, as they do with my Fjallraven Kebs, and a Westcomb hardshell. In all that time, they show virtually zero wear—I took the pictures you see here today.
The best part? They cost just $150. I only wish they were available in more colors.