Indefinitely Wild
Get Your Dog a Bandana
And other advice for the first-time dog owner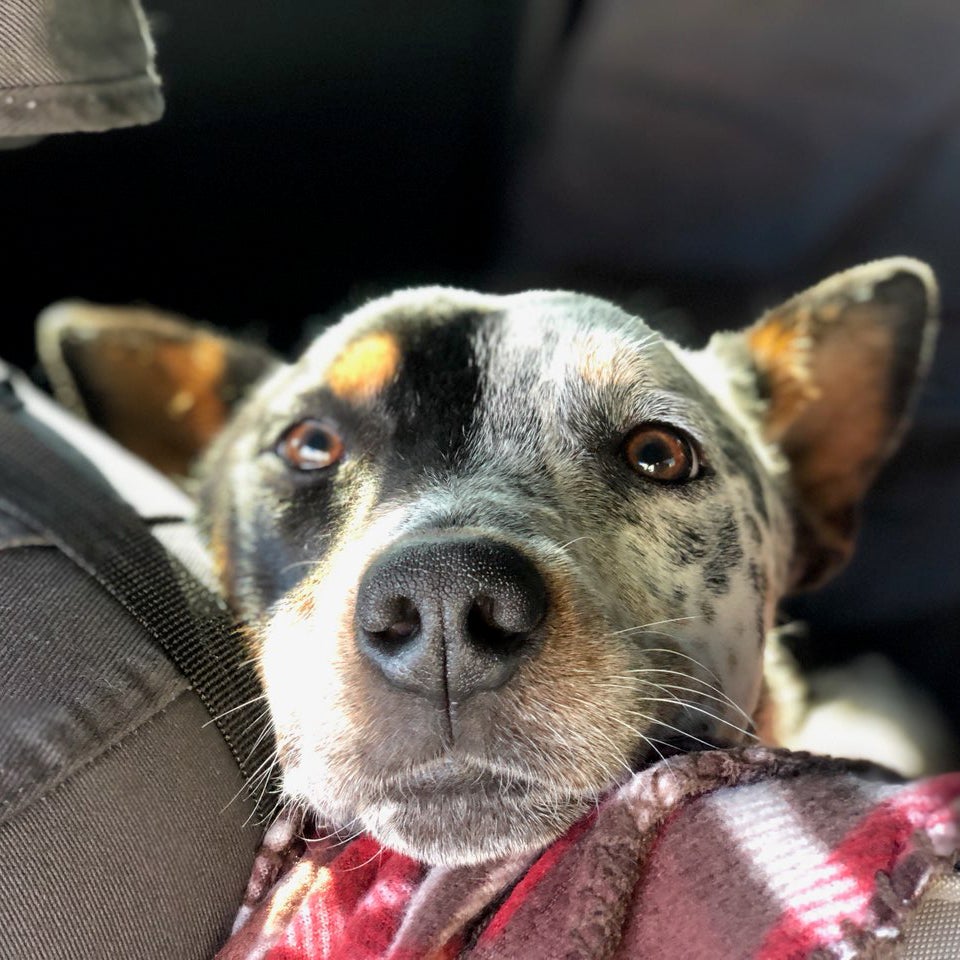 Heading out the door? Read this article on the new Outside+ app available now on iOS devices for members! Download the app.
My friend Stuart Palley is adopting his first dog, a three-legged Australian cattle dog named Meatloaf. He asked for advice on how to prepare for the newest member of his family, and I figured I should share that with you, too.
---
Dear Stuart,
Congratulations on adopting your first dog. I'm sure it might seem a little overwhelming right now, but all the initial stress, work, and pee cleaning will be worth it. You've just brought an almost unquantifiable amount of love, companionship, and activity into your life. Which, by the way, you've changed forever.
As I'm sure you're discovering, dogs need humans even more than we need them. I don't know Meatloaf's story, but those of rescues all amount to about the same thing: they just don't have that human. Now that's you.
More than any other thing you can do for your dog—more than anything you can buy or any training protocol you can adopt—your dog will benefit most from the time he gets to spend with you. So if you want to help Meatloaf grow into the best dog he can be, you need to make changes to your own life in order to include him in everything possible. Find a dog-friendly café with outdoor power outlets where you can work. Plan dates at places with patios. When you come up to visit me in June, plan on driving so you can bring Meatloaf. Most importantly, make time to take your dog on walks. Lots of them. Dogs love walks, because they're outdoors having an adventure with their best friend.
But you are going to need to buy a few things to help make Meatloaf comfortable and safe—and to help keep you sane while he adjusts to his new home.
Get your dog a bandana. It will make him look friendlier, and that will improve every single interaction he ever has with a human. That one extra-positive interaction each day will cumulatively add up to a happier, more well adjusted animal.
Every dog needs a collar. All three of mine wear the Circle T round leather Latigo collar. Versus flat alternatives, round collars won't wear away your dog's fur, and a sturdy leather design like this one will hold up to anything. Not bad for $12 or so.
The job of that collar is to hold a dog's tags. He'll need to wear his ID tag, rabies tag, and the dog license for your local town at all times. This is the first step to getting him back if he ever gets lost. (Since you rescued him, I assume Meatloaf already came microchipped.) On that ID tag, include his name prominently, then your phone number and the word "reward." Some people suck, but they tend to suck a little less when there's money to be made.
Dragging a dog around by his neck is no good. So in order to affix leash to dog, use a harness. Ruffwear's Front Range is comfortable and sturdy. The little loop on the chest is there to help train him not to pull.
I'll make you one of my braided climbing-rope leashes, just tell me what color you'd like. The braids help you index your fingers into the rope, preventing it from being pulled through your hand. I'll put locking carabiners on both ends for security. Use the one on the handle to clip the dog to your belt if you need to go hands-free or if you want to tie Meatloaf up outside a café or whatever.
The handiest thing to help Meatloaf along with his half-done potty training is going to be a baby gate. Dogs don't want to soil areas they consider their own, and those areas should start small. Confine him to your kitchen, or whatever else works, then take him outside for a bathroom break immediately following every meal, every time he wakes up, and after every play session. Gradually expand the area in your house he's allowed to roam as your confidence in him grows.
Go ahead and add a couple of chicken breasts to your weekly shopping list. Boil them for ten minutes, then cut them up into tiny chunks when you're doing your weekly meal prep. Keep a baggie of chicken chunks in your pocket at all times, and use them as training treats to reinforce good behavior. This will be cheaper and healthier than anything you can buy in a store.
Speaking of training, you should have already received a copy of How to Be Your Dog's Best Friend, by the monks of New Skete. I buy this book for any friend adopting their first dog; you're not special. In it, you'll find a thorough account of how to develop a total relationship with your dog, which includes training. You should not look at training as simply something you accomplish during a deliberate session, no matter how frequent, but rather something that is constant and ongoing throughout your dog's life. You should build training into every interaction you have with your Meatloaf, now and forever.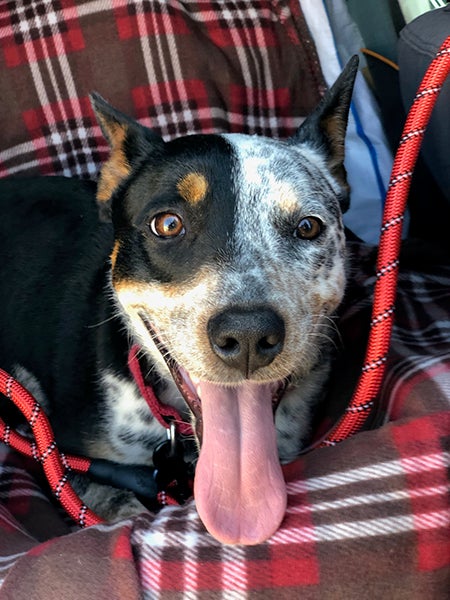 You've likely already read about positive reinforcement. This is easy to use during a deliberate training session (such as when you're teaching your dog "down"). You just hand the dog a chicken chunk whenever he does the right thing. It can be harder to understand positive reinforcement in the context of making training a part of every interaction you have. An easier phrasing might be: nothing in life is free. Make your dog work for anything he wants. Meatloaf should learn to sit in order to ask for anything. He should learn that coming when called equals nothing but delightful rewards. And most importantly, he should never think of Dad as anything but a safe, positive thing.
What do you do about bad behavior? Well, you try and set your dog up for success in all things, by limiting access to stuff he shouldn't chew or situations that might make him uncomfortable. But if you have a specific problem that needs addressing, some measure of correction may still be necessary. In our house, a Super Soaker has worked wonders at curing problem barking, and any aggression results in a time-out away from toys and people and fun activities. Treat these corrections as if they're simply the natural result of undesired behaviors, not anything you're upset about. Make sure you employ them in the moment, or they're worthless and potentially harmful.
Since you're an outdoorsman, you're going to want to bring Meatloaf along while camping, off-roading in the Land Rover, photographing wildfires, and all sorts of other fun stuff. In the beginning, that's going to be nerve-racking, especially as you progress to going off-leash. I can put your mind at ease about one thing immediately: a well-cared-for dog will not run away. Chase a herd of deer for five miles? My dogs have done that. Get jealous that another dog is going for a walk, escape the yard, and spend two hours running circles around you in the middle of the night? That, too. Get too hot on a summer hike and head miles back to the car without giving notice? That one was scary. But run away? No.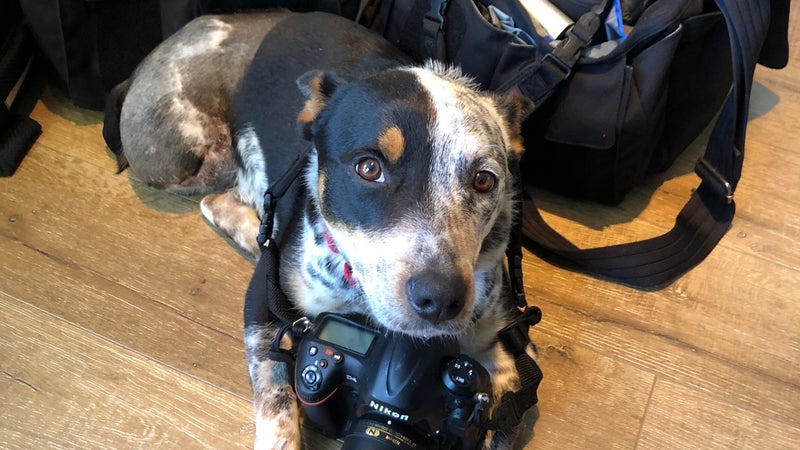 As Meatloaf is already aware, the biggest and most immediate threat to off-leash dogs comes from cars. Don't take him off-leash anywhere near a road. From there, training a dog to go off-leash is pretty easy. Starting with a solid foundation of "come," get Meatloaf's wiggles out with some distance on-leash, then when you've found a nice, safe, distraction-free environment, start letting him off for short periods of time. Put him back on if he stops paying attention, and just progress over time.
That progress over time is the big-picture view you need to take with all training. Stuff like "sit" and "down" and "come" might happen quickly, but in terms of building your dog into a companion you can rely on in all circumstances takes years, and you can never stop working on it.
And the only way to get to to a place where you and your dog are comfortable and confident doing something is to actually go do it. You want Meatloaf to enjoy playing with kids? Go find some kids. You want him to be able to go backpacking? Go backpacking. Just try and honestly evaluate what your comfort level is right now; start there, and scale the experiences intelligently. With time and practice, this stuff will all become a no-brainer. At some point, the deliberate effort required to make all this work will fade away, and your life will just include an awesome dog being a part of it.
Getting a dog can be the best thing you ever do. It's just up to you to make the most of it.