How Much Should Your Backpack Cost?
We destroyed packs from three different price points to help you decide which one to buy
Heading out the door? Read this article on the new Outside+ app available now on iOS devices for members! Download the app.
The good news is that backpacking bags are better than they've ever been. The bad news is that there are so many options on the market that it can be hard to choose what you actually need, whether you're an experienced backcountry traveler, or someone researching their first weekend trip. To make matters even more difficult, prices for suitable packs range from under $100 (really) to the $700 mark (also: really). But we're here to help. In fact, we're so dedicated to getting you the right pack that we made show about it: introducing "Budget vs. Baller." The concept? Take packs at three levels (budget, balanced, and baller), and have experts test them against each other in the field.
If you don't get all your questions answered in the video above, we've broken down the three cost levels below. In those sections we'll talk about the pros and cons of each and make suggestions for what type of backpacker should consider packs in those tiers, so you can find exactly what you want at a price you can afford.
Shopping Tips
Start with a budget. How much money do you have to spend? This is the starting point. There's a broad range of prices in backpacking, and you shouldn't have to spend a fortune to get a good pack, nor should you buy the cheapest one on the market.
Be realistic about your needs and skills. Are you planning your first backcountry trip? Have you been a dedicated backpacker for years and are looking to step up your game? Having a clear vision for where you are—and perhaps where you want to go—will help you get something that will suit your current needs. Backpackers frequently buy more pack than they need, so keep that in mind while you're shopping.
Buy something that fits. How your pack fits will determine how comfortable—and therefore, how happy—you'll be on the trail. We recommend going to a brick-and-mortar store and trying on a range of packs within your budget with the help of an experienced sales person. A more expensive pack won't make up for a bad fit.
And now, onto the packs.
Budget
Price Range: $50-$200
Pros: Low cost, low commitment, learning opportunity
Cons: Lack of durability, often lacks basic suspension features, generally poor environmental footprint
Budget might seem like a self-explanatory category, but it's much more complicated than that when you dive in. Yes, you can buy a pack from Amazon for $44, but we wouldn't necessarily recommend it. Why? Because you might be missing elements that are critical to having a good time on the trail. For example, the $44 pack we mentioned above, does not have a frame. While there are many very expensive ultralight packs on the market that don't have frames, this one is not well-designed enough to carry an actual load.
Also, the devil is usually in the details. During testing, the $44 pack had buckles break, which can be a serious problem in the backcountry.
If you can afford it, we recommend spending about $150 on a pack with a frame and other features that will support your specific needs. For that investment, you can get a trustworthy pack that will help you learn about backpacking and the ways you might like to do it in the future.
Example: Nevo Rhino 50 Liter ($44)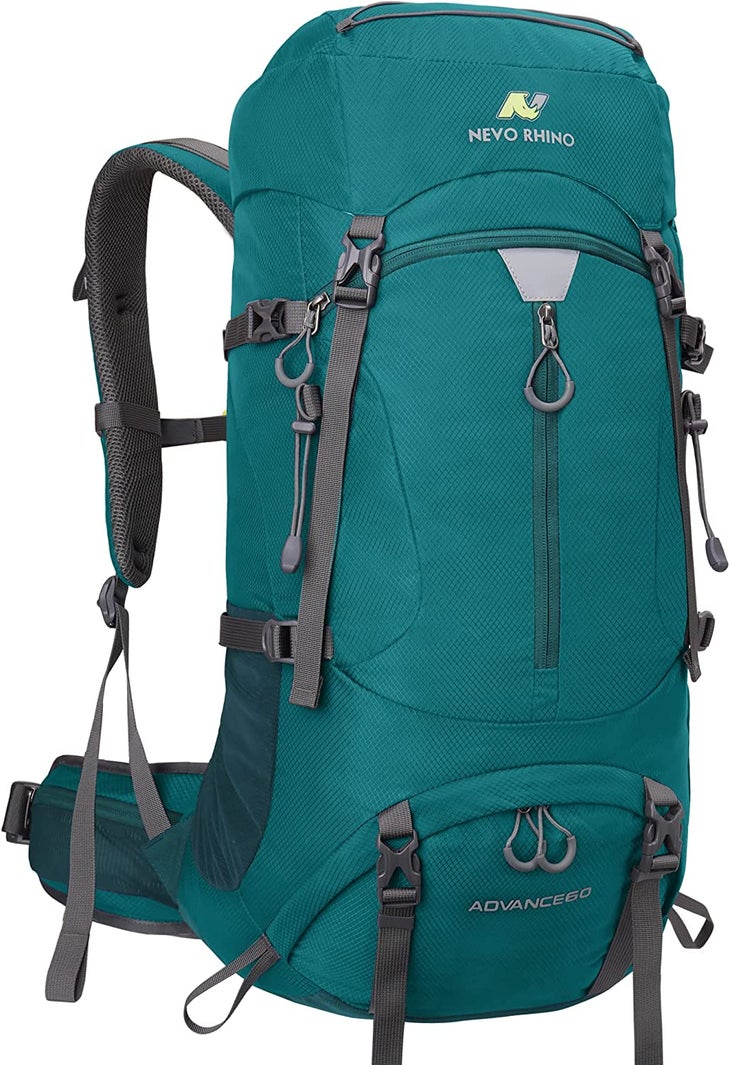 Balanced
Price Range: $200-$350
Pros: Usually the best bang for your buck, increased reliability, lots of options
Cons: Not flashy, built for generalists
It will not be surprising to most readers that this is the price range that we recommend for most backpackers. Packs at this level are generally well-thought-out, and the results of years—if not decades—of brand experience. They often incorporate high-level designs and materials from higher-end packs, but with cost-saving elements built into the packs too. Think: an aluminum suspension frame versus a carbon or 3D-printed one.
You'll also find a broad range of use-cases: entry-level ultralight packs, family-haulers, and some very plush weekend trip options. Most brands include entry-level to mid-level packs in their lineup, and you can hardly go wrong if you find one with a good fit and at a volume that's suitable for your needs.
If you can afford it, we recommend spending about $250-300 in this category to get basic features in a reliable, structually-sound package.
Example: Deuter Aircontact Core 50+10 ($230)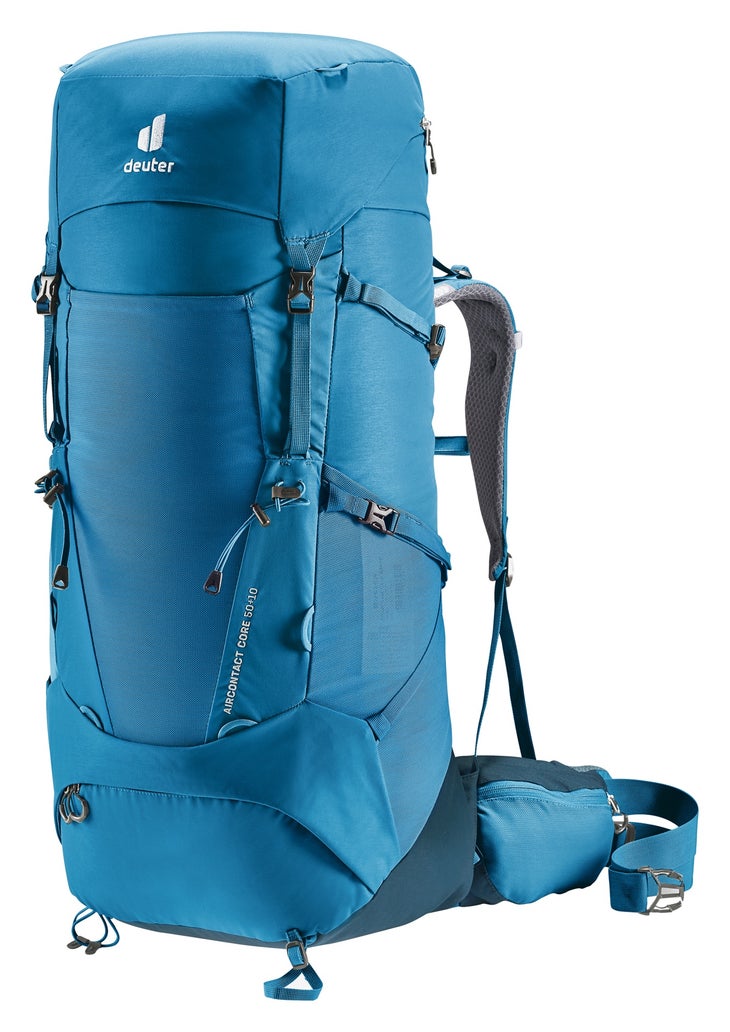 Baller
Price Range: $350-Infinity
Pros: The best that money can buy; honed to meet specialized needs
Cons: Super high price tag; everything still isn't perfect
These are the Cadillacs of backpacking. If you've been at this for a while and have very specific needs—like if you're an ultralight thru-hiker—this is the range for you. You might also be an older hiker that wants the ultimate in comfort and features. Whatever your needs are, there's a pack out there that will get close to delivering everything you want (although there are inevitably drawbacks, no matter how much you spend).
If you're shopping in this category and have the budget, spend as much as you need to get the specialized features, materials, and design required for your specific pursuits.
Example: Osprey Unlimited Antigravity 64 ($700)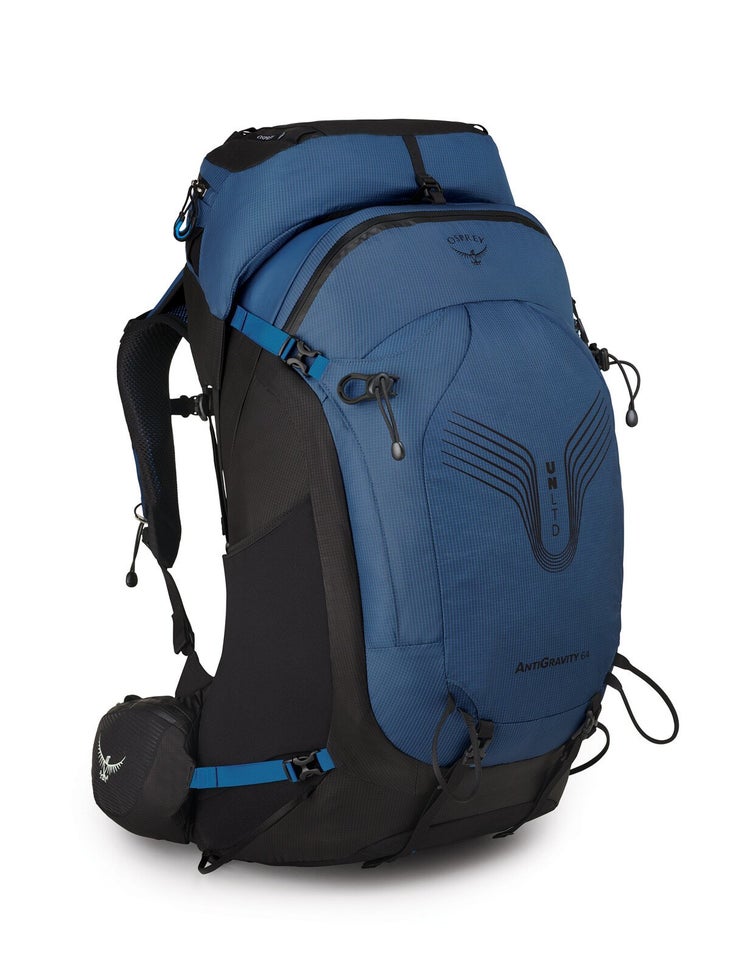 Lead Photo: Thomas Barwick/Getty