Our Favorite Pee Funnels
When you gotta go, you gotta go. These make it easier no matter where you are.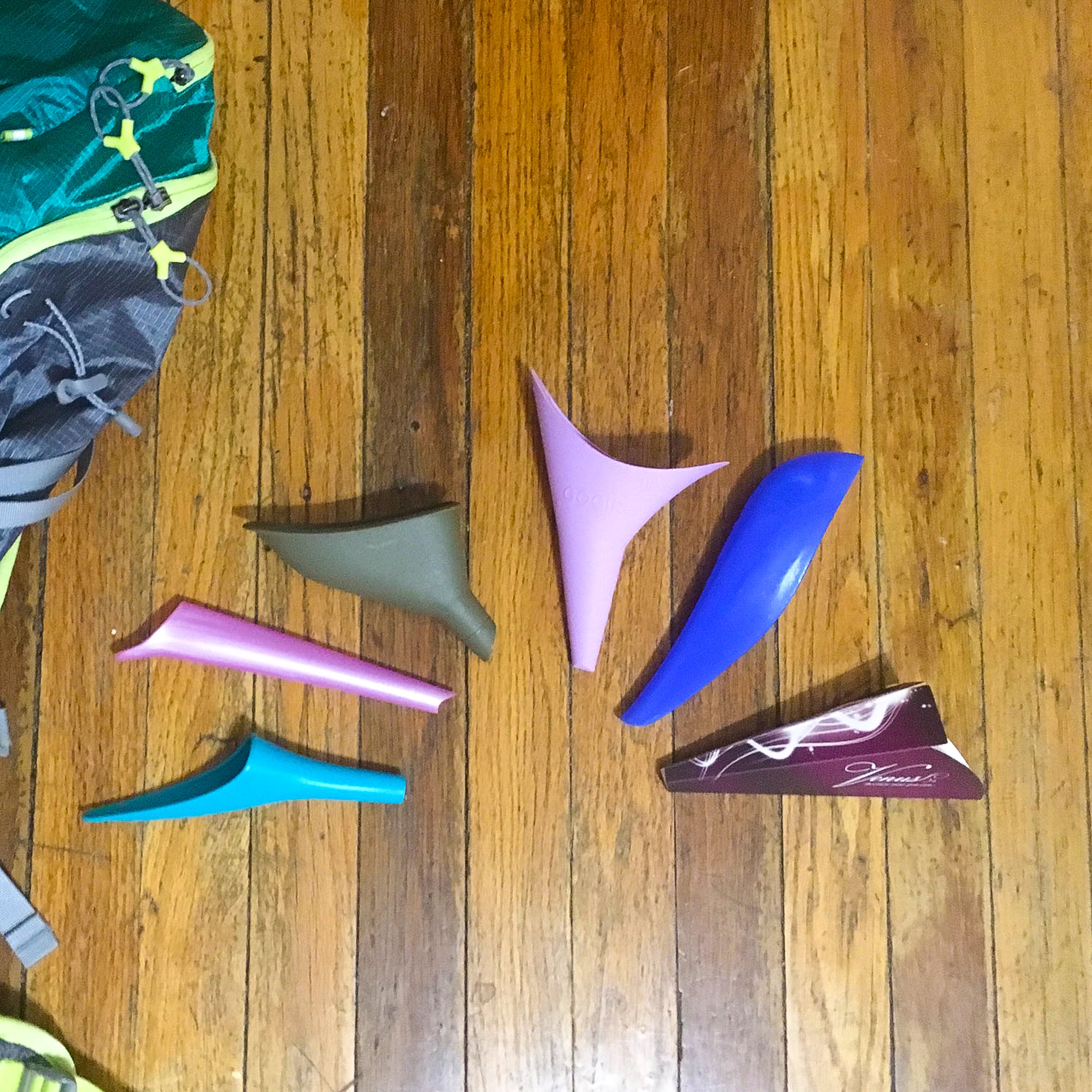 Heading out the door? Read this article on the new Outside+ app available now on iOS devices for members! Download the app.
My go-to way to pee when I'm outside is to find a place to pop a squat. Usually behind a leafy tree. Second to a nice, clean restroom, I imagine that's probably most people's preference.
But there are times when you simply can't pull down your pants and pee, like when you're halfway up a multipitch climb, or sandwiched in the middle of a rope team while crossing a glacier, or even driving on a long stretch of well-trafficked highway with nowhere to hide. At moments like this, you'll become acutely aware of your anatomical limitations and wish you had a pee funnel handy.
Why Else Do You Need a Stand-to-Pee Funnel?
There are other practical reasons for a funnel. It's not pleasant to pee outside when it's blizzarding, and no one wants to leave a warm tent on a cold night to go squat in a snowdrift. Or maybe there's poison ivy all over the ground, or you're on steep terrain. Whatever the reason, it's pretty liberating to be able to drink as much water as you want without having to take into consideration your future pee opportunities.
I've long been a pee funnel crusader, but until now I haven't tested the market to see what's out there. Ultimately, different funnels are going to work better for different people, so consider your most common activities and what features would work best for you (like an extension tube, or wider funnel, or rigid plastic versus flexible silicone). Also, these things work best with a bit of practice—be sure to note the wind direction and trust the process.
Best Stand-to-Pee Funnels for Every Adventure
Best For: Mountaineering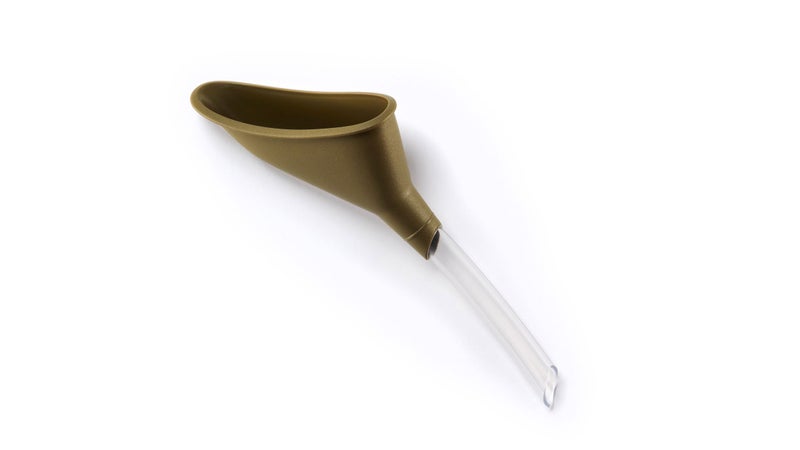 Sani-Fem Freshette ($23)
The Freshette was the first pee funnel I ever bought. It does everything just how I want it to, even if it does have some limitations. The hard plastic body is a little larger than other models, which is a problem if space is a concern. The flip side is that the wider funnel helps ensure you won't pee on yourself. The extension tube has to be inserted into the funnel each time (just like the SheWee), and sadly, I ended up dropping mine into a deep hole when I wasn't paying attention. (You can buy a replacement for $4.) For me, the extension tube is a key feature, as it allows for a little more flow direction, which means I can aim farther away and more precisely. I've found this to be a nice feature while mountaineering, when it's more difficult to move your body into a better position on a steep slope while tied to other people.
---
Best For: Mountaineering, Hiking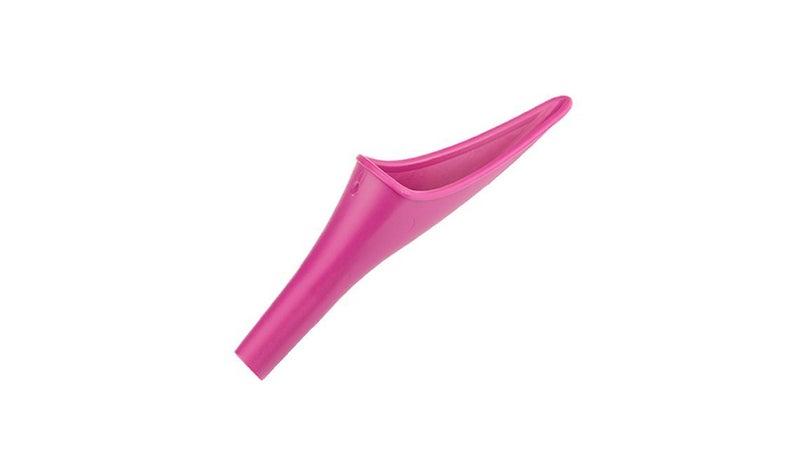 SheWee Original + Peebol ($13 and $4)
The SheWee and Freshette are similar in design: hard plastic funnels with soft plastic extender tubes. The SheWee's opening is noticeably skinnier than the Freshette's—roughly half as wide—but it functions equally well. You just need to be a little more confident. Like the Freshette, the SheWee would work well while mountaineering and takes up a little less room. The SheWee funnel and extender tube, like the Freshette's, can be disassembled and stored. The SheWee comes with a hard plastic protective case, as opposed to the thick plastic bag of the Freshette. It's worth mentioning that the SheWee comes in a lot of fun colors, whereas the Freshette is offered in a very clinical brown. SheWee also makes something called a Peebol, marketed as a pocket-sized toilet. Before use, it's a flat, phone-sized pouch, which makes it easier to store anywhere and a good option for anyone who's ever ridden in a car with someone who hates stopping repeatedly for their passenger's tiny bladder. Use the SheWee to pee into the pouch, which is filled with absorbent granules that can hold up to a liter of liquid, and then securely reseal and reuse it until it's full. This might sound unnecessary, but in this particular arena, you don't need it until you need it.
---
Best For: One-Time Use, Music Festivals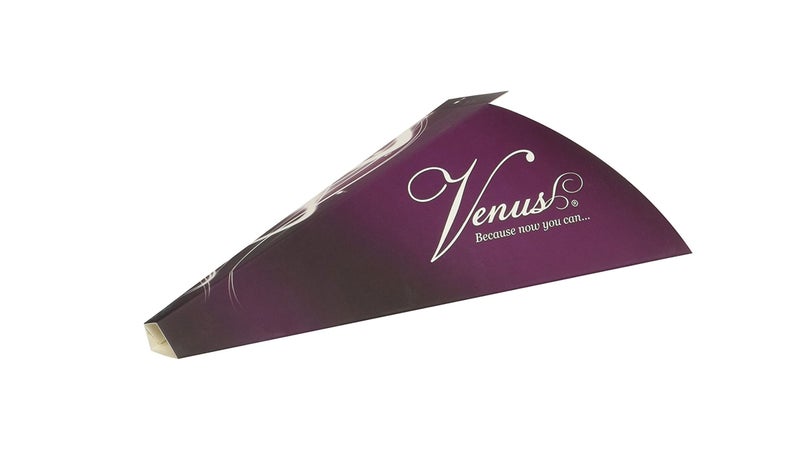 Sani Girl ($25 for 30)
Disposable pee funnels are nice to have around. The Sani Girl is compact, about the size of an iPhone, and lies flat until you give it a squeeze to pop it into shape. These are great for keeping in your bag or car or even your hiking pack for just in case. The funnel is made of industrial-strength paper (like a business card in terms of thickness) and has waterproof construction. The funnel won't absorb urine and actually sheds moisture quickly. I used mine a few times at an outdoor campsite—it would also be great at music festivals or when public bathrooms are too gnarly to use—before recycling it. You could smoosh the Sani Girl if you tried, which doesn't make it a great option for jamming through a harness. You'll want a hard plastic funnel for that.
---
Best For: When You're Harness-Bound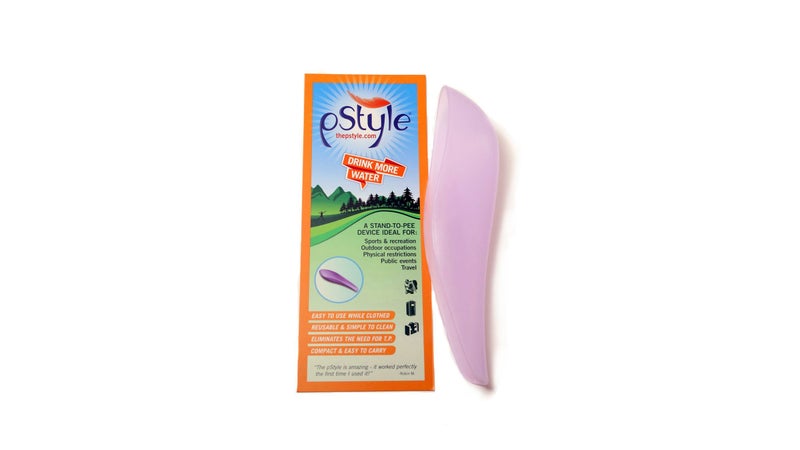 pStyle ($13)
Due to its open design, the pStyle allows you to get the angle just right in a confined space, making it the most agile of the bunch. It's made with rigid plastic, but it's narrow and a little shallower than the others, meaning it can slide more easily through a harness and under jeans (pants with zippers make things easier; high-waisted leggings make it much harder). It's less of a funnel and more like a baby luge. Due to it being long and short (in terms of height), the pStyle doesn't need a lot of space to operate. While the upper opening seals against your body, the "spout" portion is not enclosed, which means there's splash potential if you're not careful. I was a little nervous that the opening would be too shallow, but it sealed well and worked as advertised even with jeans and a harness. After a couple uses, you'll get the angle down—start by pressing the pStyle firmly against yourself, lean a little forward, and let gravity do the rest.
---
Best For: Hiking, Backpacking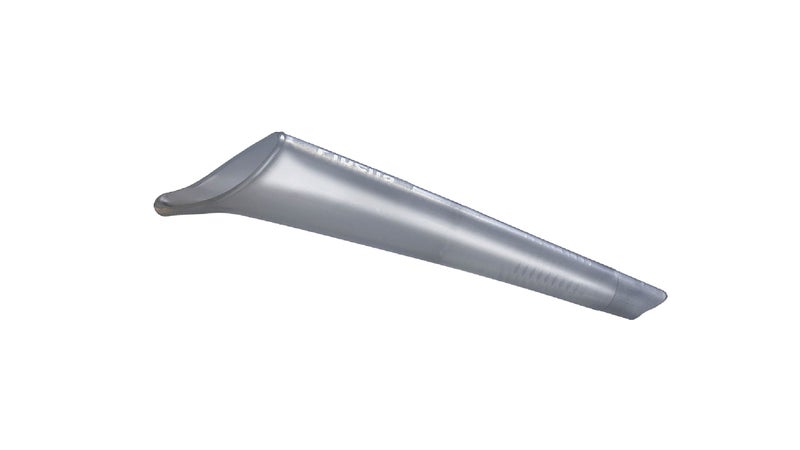 Pibella ($20)
The Pibella definitely looks intimidating. It's small, and your window of success is quite literally only about an inch long and a half-inch wide. I was almost certain I was going to get the alignment wrong. Though it looks impossible, it works. I like the Pibella because it's light, sturdy, and low-profile. The spout is shorter, like the pStyle, which is why I wouldn't necessarily recommend them for steep or high-alpine environments, where the elements often make it preferable to control direction with an extension tube. The pStyle and Pibella are compact and discreet, however, making them easy to store and making the decision to bring them along easy as well.
---
Best For: Controlled Environments (Porta-Potties, Gross Public Bathrooms)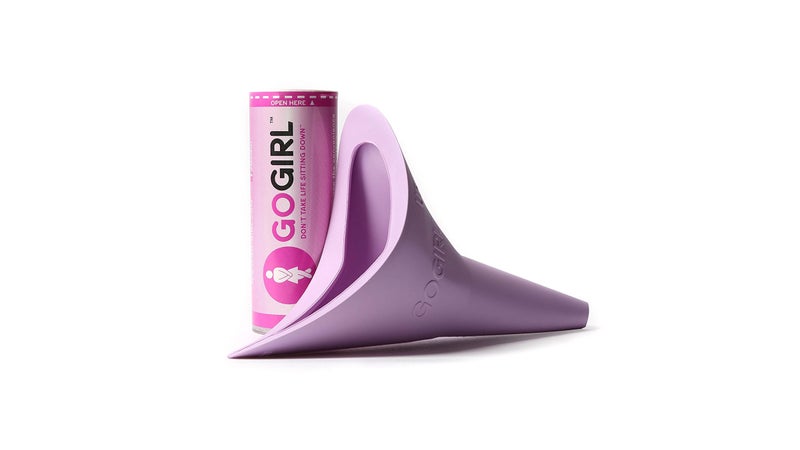 GoGirl ($27)
The GoGirl has a friendly looking design and squishes down to the size of a golf ball. The difference between it and most of the other urination devices listed here is that it's flexible and made of soft pink silicone rather than rigid plastic. While this makes the GoGirl more comfortable and less intimidating up front, you have to be more intentional about creating a seal. With the hard plastic models, there's no such thing (short of pain) as applying too much pressure. With the GoGirl, pressing too softly or pressing too hard will not create an adequate seal. The flexible silicone is unforgiving, thus a little tricky to maintain the proper pressure. The instructions say to press with your thumb and middle finger, and hold the device at the front and back. It's doable, and I did it without issue, but it's a more awkward position than other models, where you can hold the device anywhere. The GoGirl comes with a foot-long plastic extender that can be trimmed to your desired length. This device is great when you can control variables, like in a public bathroom. Trying to move the soft silicone through pants and under a harness and getting the right angle and pressure without sacrificing the seal would be an experts-only outdoor peeing maneuver.
Lead Photo: Anna Callaghan