Gear Guy
Are Expensive Ski Boots Worth the Money?
The answer depends on your skill level, your feet, and your body type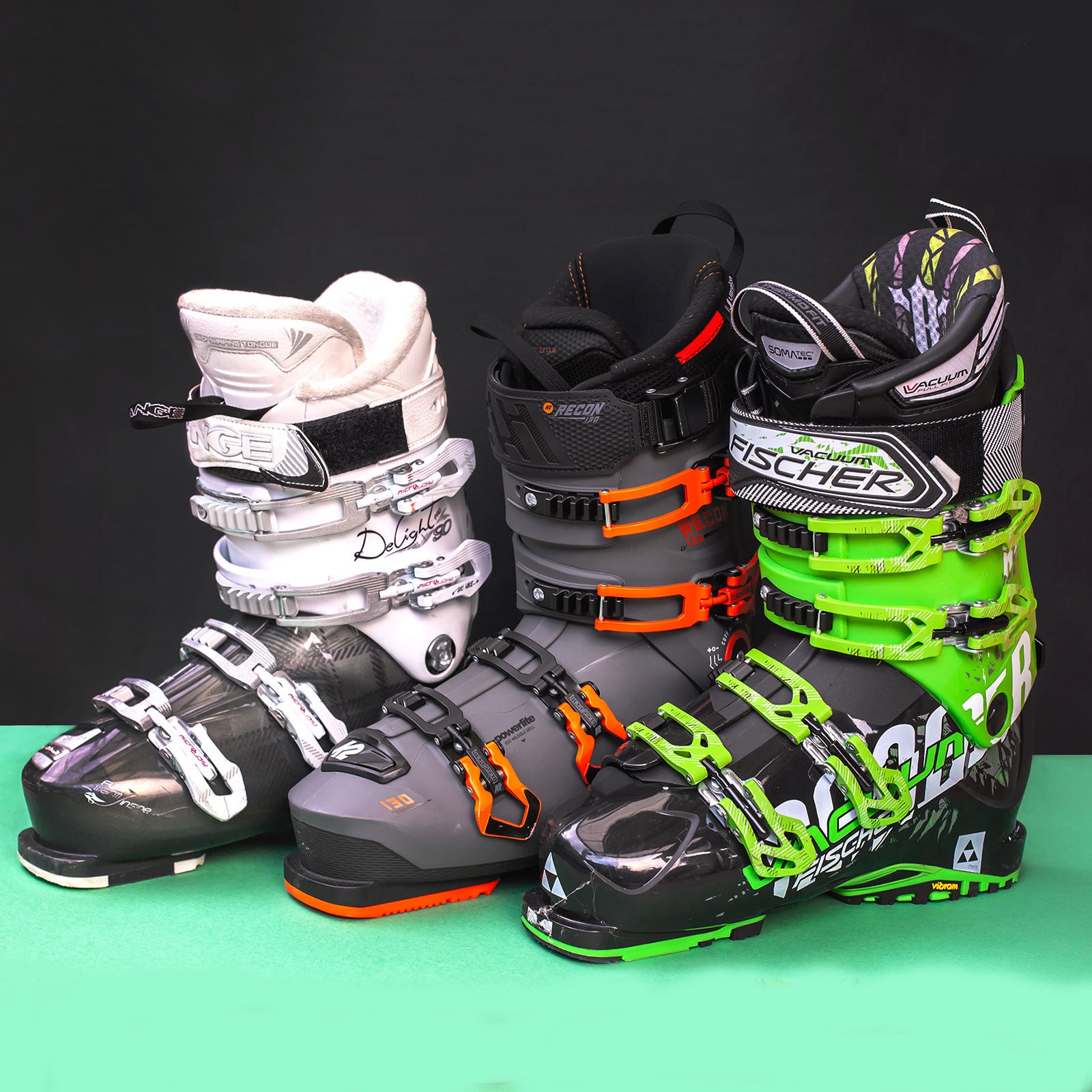 Sarah Jackson(Photo)
Heading out the door? Read this article on the new Outside+ app available now on iOS devices for members! Download the app.
I often get asked versions of the question: How can the same ski company make a boot that costs $199 and one that costs four times that? The (very) short answer is that the fancier the materials, the more dialed the fit, and the more extras, the pricier the boot. But to get into the nitty-gritty, I spoke with four designers—Mike Hattrup at Fischer, Joe Seagraves at K2, Chris McKearin at Salomon, and Christian Avery at Tecnica—to get some specifics on the differences between entry-level, midrange, and premium ski boots.
Entry Level ($199–$399)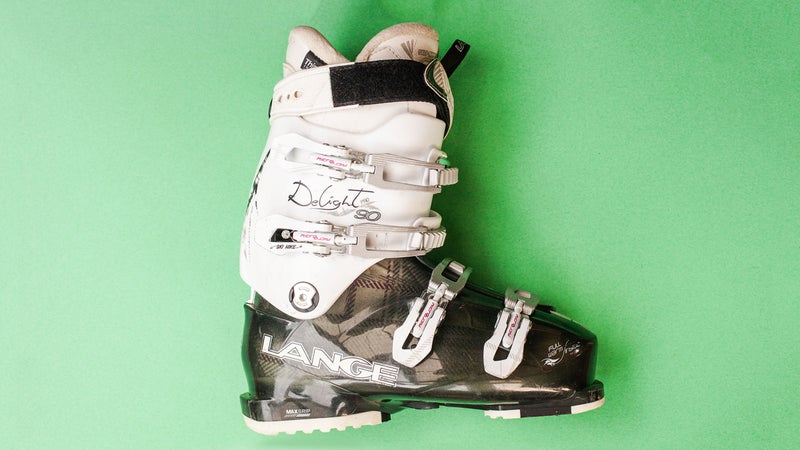 Flex
Flex is the measure of how hard it is to flex the cuff of the boot forward. The higher the number, the stiffer the boot and (typically) the better it is for more advanced skiers who want greater responsiveness. Entry-level boots generally come with flexes of 100 and below, making them more forgiving for new skiers. But which flex works best for which level of skier isn't set in stone. If you're heavier, more stiffness may be better, even if you're new to the sport, and vice versa if you're lighter but know your way around a ski. "A 130 and 120 can have the same set of features, just different flex," Seagraves says.
One important note: flex isn't standardized across brands, so a boot with 90 flex from K2 isn't necessarily the same as a 90-flex boot from Tecnica. But the rating is good for a general idea and to gauge how a boot compares with others from the same company.
Liners
Entry-level boots are comfortable out of the box, because the less expensive foam liners aren't as firm as what you'll find in more responsive boots. That's OK for a beginner or intermediate skier at first, but experts will find them lacking. "These foams won't transmit energy as efficiently as the denser and harder foams you get in the high-end boots," says Hattrup. They also don't last as long. "As the liner packs out, it's no longer warm and comfortable," Avery says.
Width
"Boots that are narrower tend to be more expensive than boots that are wider," says Salomon's McKearin. This is because it's expensive for brands to make a variety of boot widths for each length, so for lower-cost models, they default to a wider mold that can accommodate more feet. If you have a narrow foot, that dead space is going to hinder energy transfer from your foot through the boot to the binding and ski. Again, that won't make a huge difference for a beginner who is most likely to buy in this price range.
Shells
In this category, the most common material of shells is thermoplastic polyurethane (TPU). The good news is that it's durable and inexpensive. The bad news is it doesn't flex as smoothly as the more pliable polyurethane (PU) in higher-end boots. And because it's durable, the material is hard for boot fitters to tweak during fitting. "If you bring a TPU boot into a boot-fitting shop and ask them to grind on the plastic, they're going to go in the back and roll their eyes," Avery says. When buckled, the TPU at the front of the shin in entry-level boot shells will overlap; it does the job of locking you in but is considerably harder to get into than a boot with a tongue.
Soles
Soles at this price point will be made of the same slick plastic as the rest of the boot—potentially making navigating an icy parking lot a nightmare. It doesn't have much effect on skiing performance, though.
Midrange ($400–$599)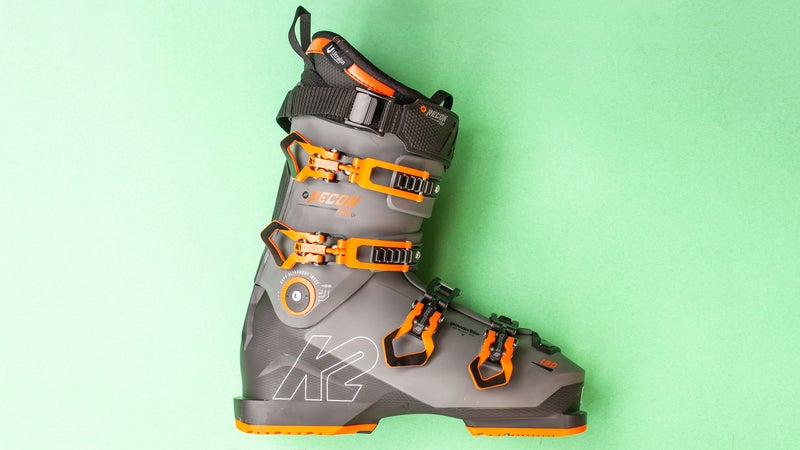 Flex
Generally, boots at this level will have flex in the 100 to 120 range.
Liners
Midrange liners are more durable. "These liners tend to be warmer and pack out a little less," Avery says, because they're made with denser closed-cell foams.
Width
"In the mid or high price points, you can have two or three widths within a model," Hattrup says. Pro tip: even if you're a beginner with narrow feet, you'll probably want to splurge to avoid the wider lasts of entry-level boots.
Shells
Here, you can expect more anatomical shells that are easier to mold. The boots depend less on a big chunk of foam to lock in your foot and more on the shape of the shell, which results in better power transfer.
Soles
Dual-density soles are more common at this price point. "When you step up to double density, with another layer of grippier rubber under the PU, you get more traction for walking along pavement or in the lodge," Avery says.
Premium ($600–$799)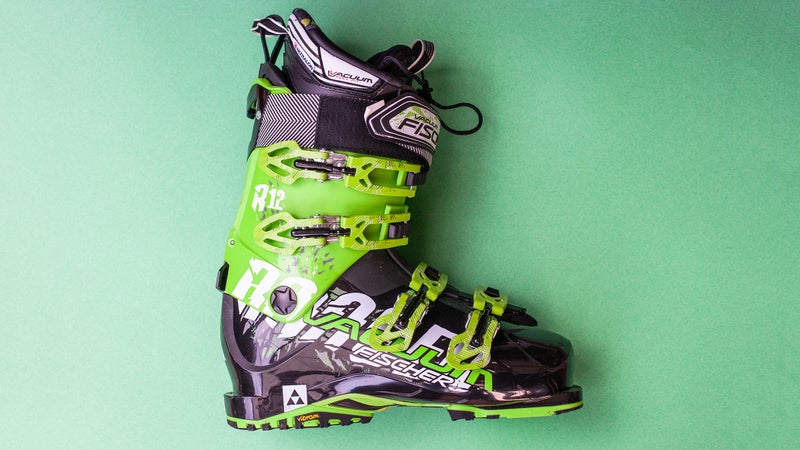 Flex
Most high-end boots come with flex ratings around 130 for more stiffness and better power transfer.
Liners
The liners at this price are often made from a blend of different foams (thicker in some places, thinner in others) to provide the most locked-in feel. Don't expect them to be exactly cushy, but the fit enables better precision, especially when moving from edge to edge during turns.
Width
Expect brands to offer three different widths for each boot size, better for finding the ideal fit for your foot.
Shells
On top of being stiff, the boots in this category are also often lighter. Here's where you see premium plastics like Grilamid, which is what virtually all of the touring boots are made of. "Grilamid and Pebax are lower-density materials, so they're lighter," Seagraves says. They're also easier to work with—most manufacturers plan on folks who make this much of an investment in a boot taking it to a boot fitter. "The shell can easily be manipulated to fit a problem area of the foot," Hattrup says.
Soles
You'll pretty much always find grippy dual-density soles on high-end boots. You also might see soles that have tech inserts, so the boots can pull double duty and play nice with the lightest of backcountry bindings.
Extras
Here's where things get really fancy. Locking buckles aren't uncommon on the priciest boots, but some have wild additions like electric heaters that can keep your piggies warm on the coldest days.
Lead Photo: Sarah Jackson
Trending on Outside Online