The Best Kit for Handling Your Period in the Wild
During that time of the month, this pack keeps everything clean, organized, and in one place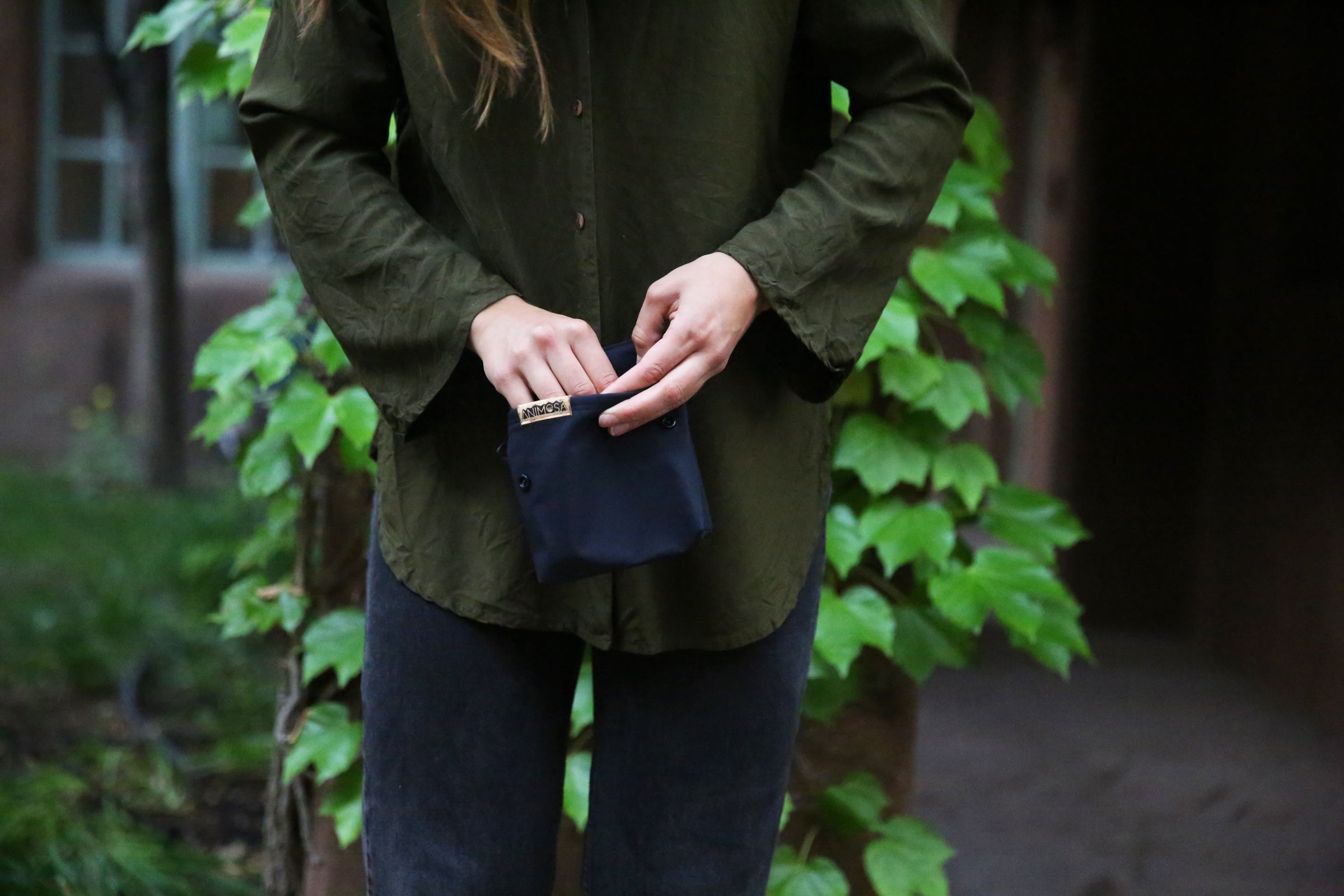 Heading out the door? Read this article on the new Outside+ app available now on iOS devices for members! Download the app.
I remember my first period in the backcountry like it was yesterday. I was 20 years old and I was camping on the north shore of Minnesota. I didn't think much of it and packed what I normally used: a couple tampons per day and some toilet paper to clean up. I didn't take into consideration that I wouldn't have access to running water, a toilet, or a trash can to dispose of my waste. What followed was a week of scrambling to figure it out and a couple of ruined shorts. Since then, I've greatly changed how I handle my period in the woods, all while being a better steward of our environment.
According to Leave No Trace principles, you must pack out all toilet paper and hygiene products, which includes tampons and pads. These items resist decomposition if buried because they're typically made from synthetic materials or contain plastic, so it's very important to follow LNT principles with those. I came across Animosa's Go With Your Flow pack in early 2017 and since then it's been on nearly every backcountry trip with me. From a 12-day Boundary Waters paddle to a seven-day float on the Green River in Utah, this pack has given me peace of mind when camping during my time of the month. The kit makes it easy to carry out waste until I get home and keeps everything organized and in one place.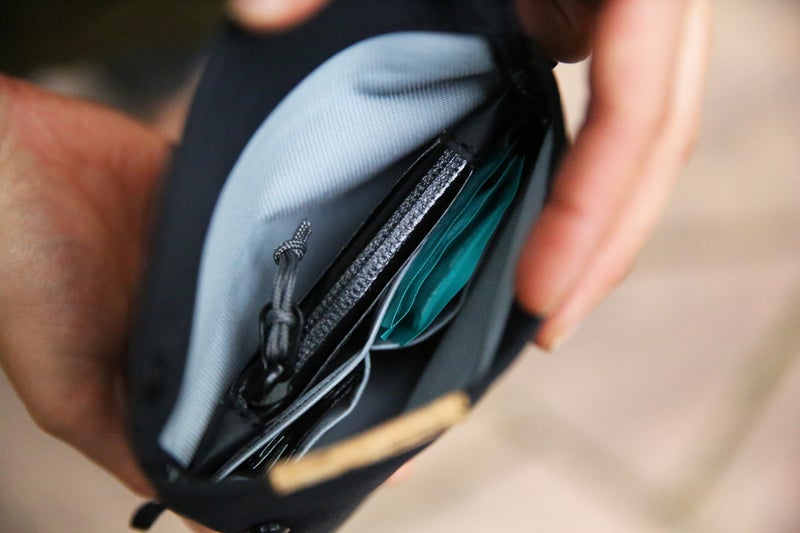 Go With Your Flow packs come in three sizes: the Mini ($24) for single-day excursions, the Clutch ($34), which is larger for multi-day trips, and the Adventure ($54), which is a bundle of both the Mini and the Clutch. I use the Mini most frequently—it stays in my work bag and gets transferred to my daypack for hikes on the weekends. Included in every pack is everything you need to have a clean, safe period in the woods. The only difference between the different kits is the amount of product included and the size of the pack itself. Here's what comes in the Mini size: 
Waterproof carrying case with button closure
Three hypoallergenic personal wipes that don't contain any chemicals that will affect your pH balance
Three sealable disposal bags made from Biofilm, a biodegradable material made to contain odors
One reusable disposal pouch to store all your waste in 
The system is intuitive to use. I use the pocket method with the disposal bags to keep my hands and gear clean. With this method, the bag acts like a hand puppet, allowing you to remove your tampon and pick up waste without getting your fingers dirty. Once everything is contained in the bag, you simply fold over the end and remove the plastic covering on the adhesive strip, seal, and place in the disposal pouch. I haven't had any issues with smell and have found that the disposal pouch does a great job at eliminating leaks and spills.
The Clutch size is big enough to keep other toiletries in, so it becomes my whole Dopp kit in the backcountry. I pack hand sanitizer, toothbrush and toothpaste, face wash, and extra tampons in the bag to keep everything I need in one spot. Plus, when I go to throw my bear bag at night, I know all my smellables are in one place. 
I liken the Go With Your Flow pack to a store-bought first-aid kit. Sure, you could assemble it yourself, but buying the preassembled kit ensures you have everything you need in one bag. I tend to get more than one use out of each disposal bag, but Animosa also sells refill sets of wipes and bags for $7.
Trending on Outside Online