Sponsor Content: Merrell
The Iconic Merrell Moab Just Got Better
Who knew the famous comfort, durability, and versatility of the Merrell Moab could be improved?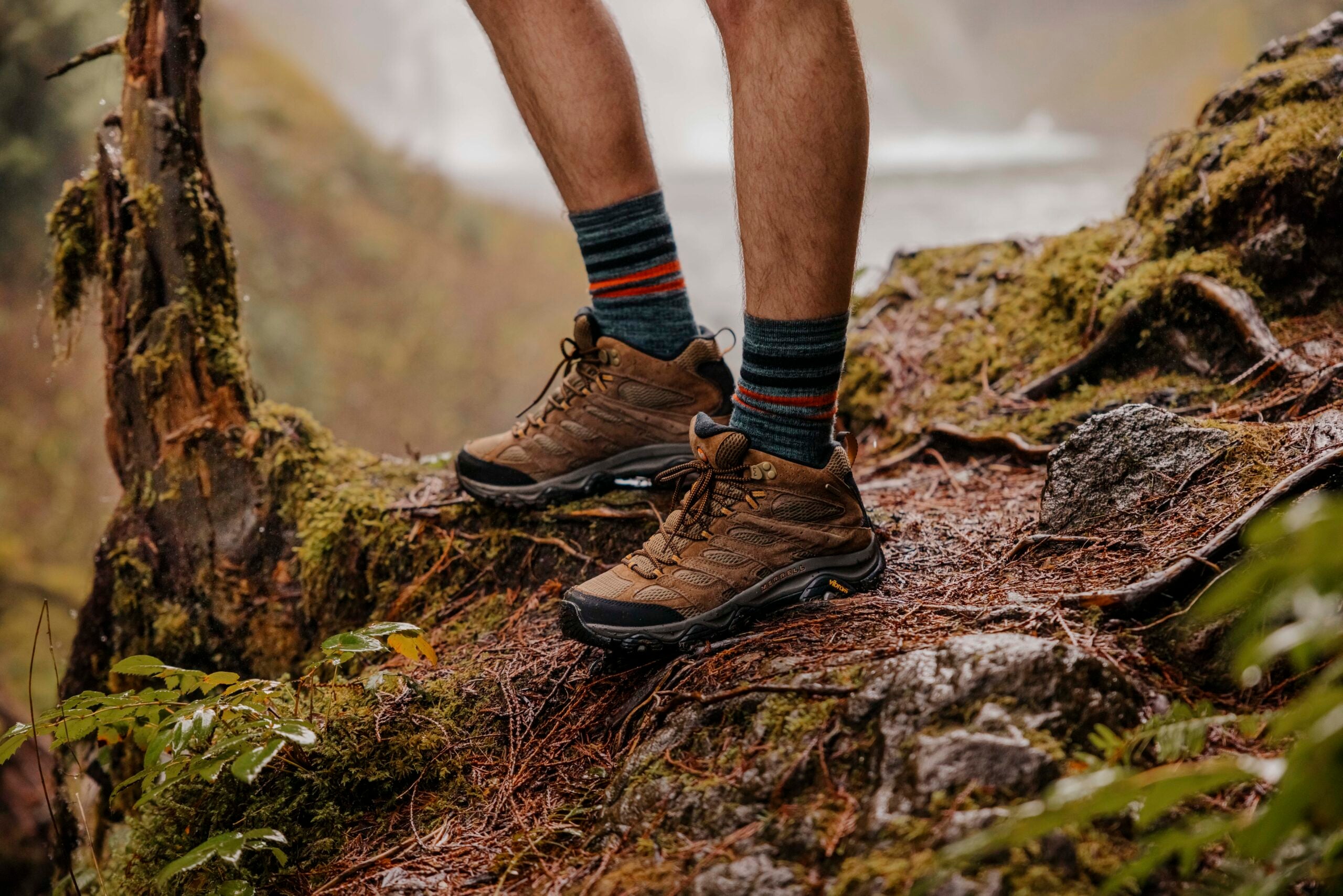 Merrell
If you've been on a trail at some point during the past ten years, chances are you've encountered a pair of Merrell Moabs. With a variety of styles and options to fit any terrain or trip, the Moab line became the bestselling hiker in the world, enabling over 25 million people to step into nature.
The Moab 2 already had all the features hikers needed to get out there: a waterproof-breathable upper, a grippy sole, and excellent stability. The all-new Moab 3 builds upon this foundation, adding features that upgrade the beloved boot where it counts to make it the highest-performing member of the Moab line yet.
Like the Moab 2, the Moab 3 has an upper of performance-suede leather and mesh, with M Select dry technology that seals out water while letting moisture escape, resulting in a waterproof yet breathable boot that keeps feet dry all day long.
For increased comfort and stability, Merrell redesigned the Moab's insole with an enhanced footbed. The midsole includes a shock-absorbing heel cushion, a nylon arch shank that stabilizes the midfoot, and a new SRC EVA foam footbed that has higher rebound. Dual relief pods in the heel and forefoot give extra spring and reduce soreness. Overall, this makes the Moab 3 a softer ride that floats over gravel, rocks, loose dirt, and other tough terrain with ease.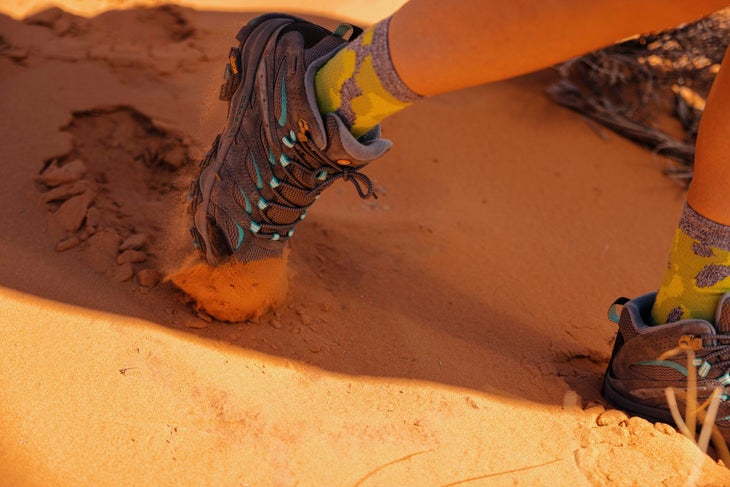 Innovation continues in the outsole, with a redesigned lug shape and pattern for greater flexibility and traction. In the Moab 3, the five-millimeter oval lugs are split, improving both traction and braking capabilities. Plus, the outsole is made of the TC5+ Vibram compound, which is exclusive to Merrell products and delivers exceptional grip and durability. 
This means the Moab 3 performs better when you're changing direction or navigating slick surfaces. A rubber toe cap saves hikers from stubbed toes, and a closed-cell foam tongue keeps debris out. 
Aligning with Merrell's commitment to sustainability, the Moab 3 now features all-new 100 percent recycled laces, webbing, lining, and eyelets, limiting the carbon footprint of every step taken. As it does with its other green fabrics, Merrell sources the new material from both ocean plastic and leftover factory materials, greatly reducing environmental impact at multiple points in the production line.
The Moab 3 can be worn comfortably for multiday trips, but weighing in at less than a pound per shoe, it's also light enough not to feel like overkill for a simple day hike or walk around town. Whether you're a seasoned hiker looking to replace your older Moabs or a beginner in the sport looking for a boot that can do it all for years to come, choosing the Moab 3 is a no-brainer.
---
For over 15 years, the Merrell® Moab has been the choice of hikers when a choice needs to be made, becoming the bestselling hiker in the world. Famous for their out-of-the-box comfort, durability, and all-purpose versatility, the Moab 3 and its predecessors have enabled 28 million people to step further outdoors.
Lead Photo: Merrell
Trending on Outside Online