The Time-Consuming, Beautiful Art Behind Making a Custom Hiking Boot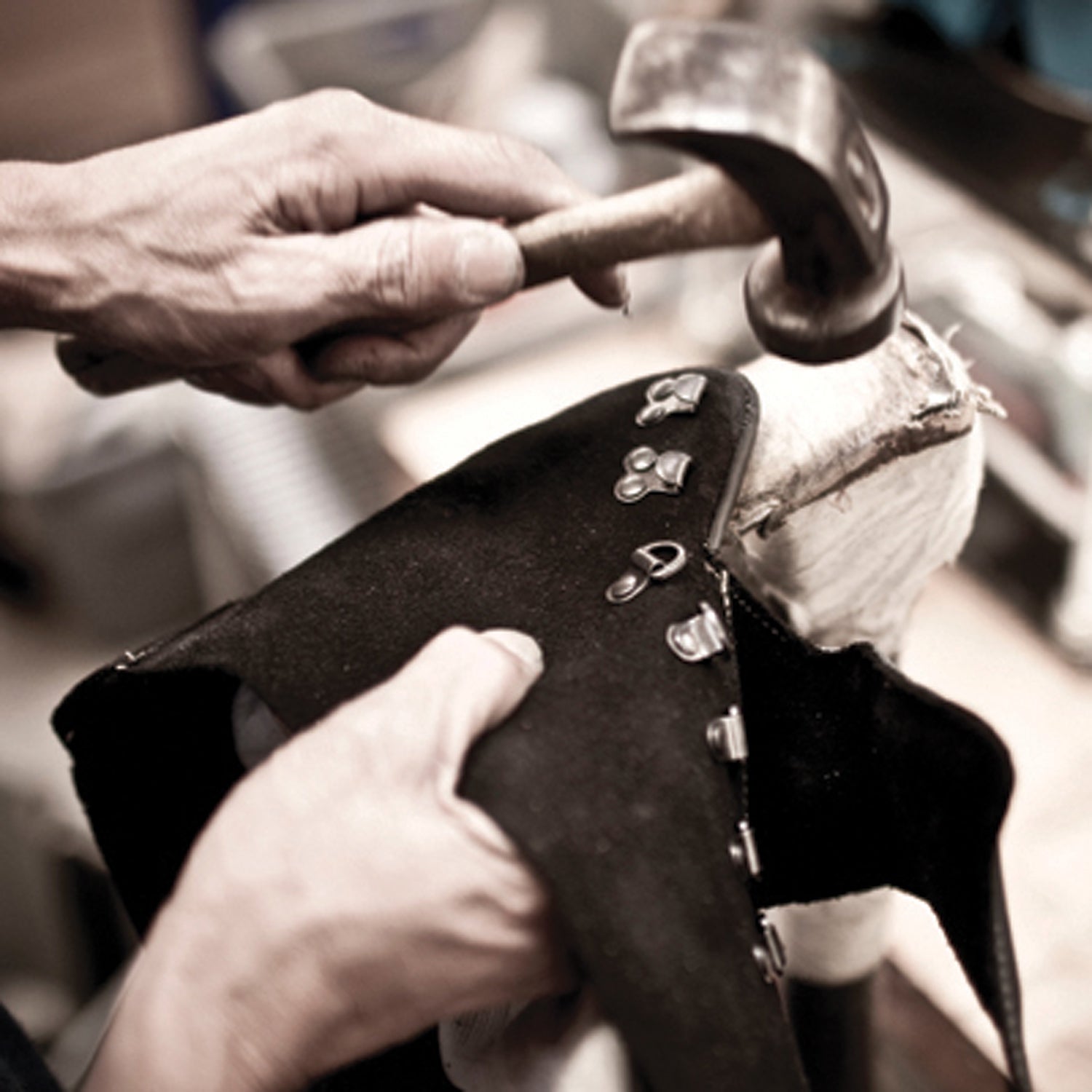 Heading out the door? Read this article on the new Outside+ app available now on iOS devices for members! Download the app.
Danner
In the world of backpacking, there's a band of craftsmen who have been making boots by hand since the Nixon administration. Many of these artisans run businesses that have been in their family for up to five generations, and they'll spend weeks crafting the perfect pair of hikers. Here we show how a top-notch, $1,000 hiking boot is made.
Pete Limmer and Sons
Boots Produced Per Year: 200 to 225
"I'm a fifth-generation boot maker, and I don't think any of the men in my family were ever talked into the job," says Pete Limmer, who joined the family shoe business right out of high school in the 1970s.
Today, Limmer makes custom boots in batches, completing the equivalent of two-thirds of a boot in a day. Every part of the shoe is made by hand, and each product is tailored to the wearer's foot shape and design preferences. Despite the $700 price tag per pair, Limmer has an 18-month backlog of orders. "It's been that way for the last 40 years," he says.
When it comes to construction, Limmer favors Norwegian-welted soles. "Once you break in a Norwegian-welted boot, they'll retain the shape of your foot forever," he says. He also sells boots that are 2 percent smaller than his customers' actual foot. "The idea is that the wearer will break in the boots for the final fit."
From $700, tarlimmerboot.com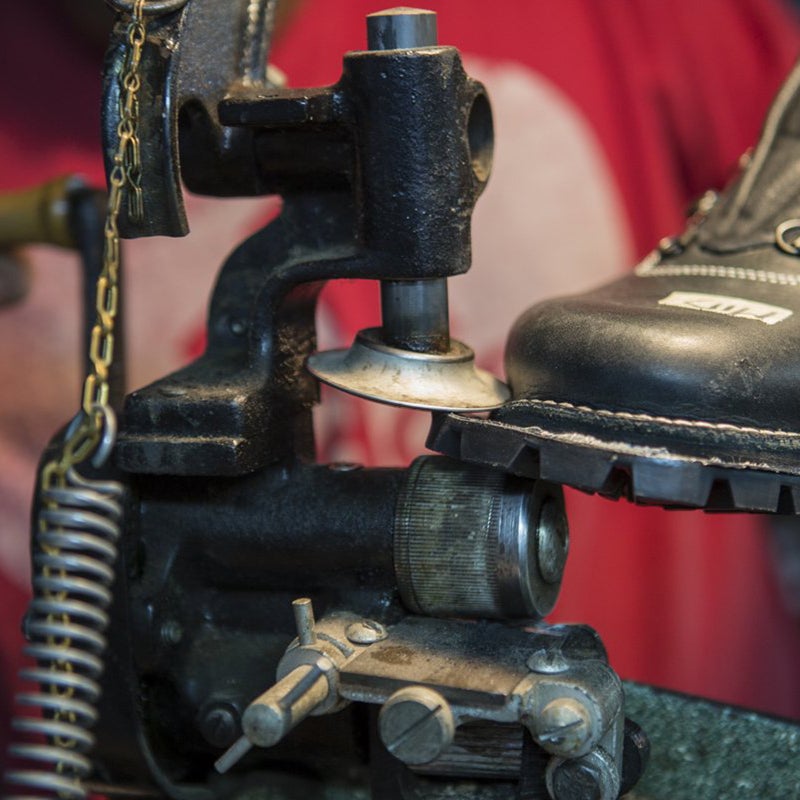 ---
Esatto
Boots Produced Per Year: 110 pairs
Alex Kovalenko grew up in Ukraine where everyone in his family made shoes. When the family moved to the U.S. in 1998, Kovalenko found work as a bootmaker for Esatto, a company he now owns. (He's one of three employees.)
"Our number-one priority is that our boots make your feet happy," says Kovalenko, who spends about 40 hours making each pair. The shoes are then priced as high as $899.
How can you tell the difference between a good boot and a great one? Kovalenko says you must look at the color. Generally, the darker the leather, the higher the quality, he says. Esatto uses Krymp leather from Norway, where the cows eat organic grass, says Kovalenko. "That results in thick leather that feels soft against your feet."
From $640, esatto.biz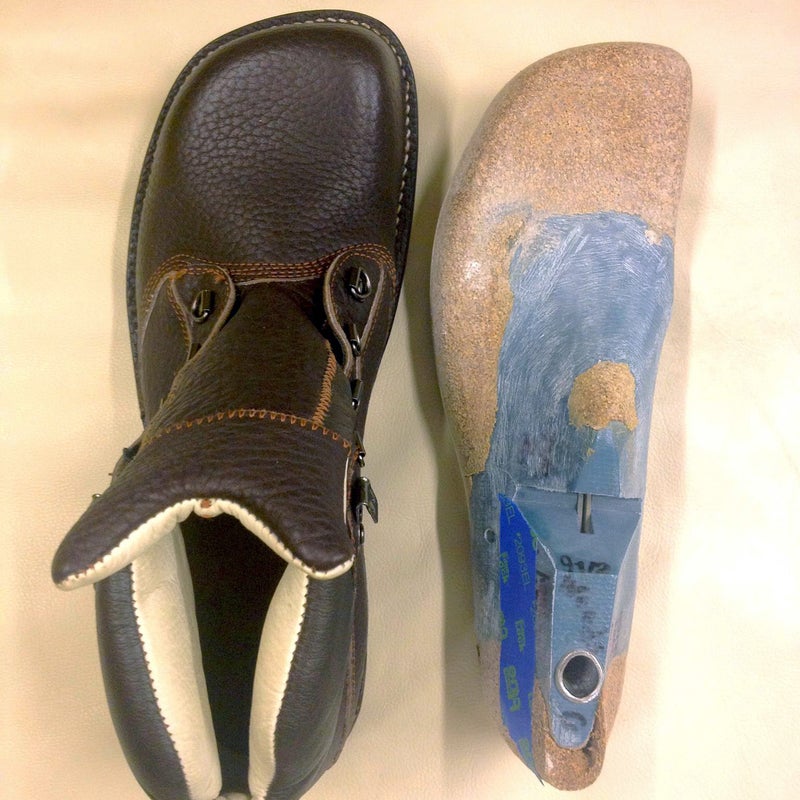 ---
Danner
Boots Produced Per Year: 250,000+ in 2014
Danner, founded in 1932, takes tradition seriously. So it helps to have a 43-year company vet overseeing hiking boot production.
Alfredo Contreras started making shoes as a 9-year-old boy in Guatemala. In 1972, he moved to Portland, Oregon, to start work at Danner.
Since then, he's risen through the ranks, from leather cutter to pattern engineer. Along the way, he created the iconic Danner Mountain Light. "It has a one-piece upper, which has fewer seams so you have less chance of water getting in or the seams needing to be repaired," he says. Another savvy invention of Contreras': the new Mountain Pass boot, a lightweight version of the Mountain Light that's built with a supple leather collar to allow for instant break-in.
$330, danner.com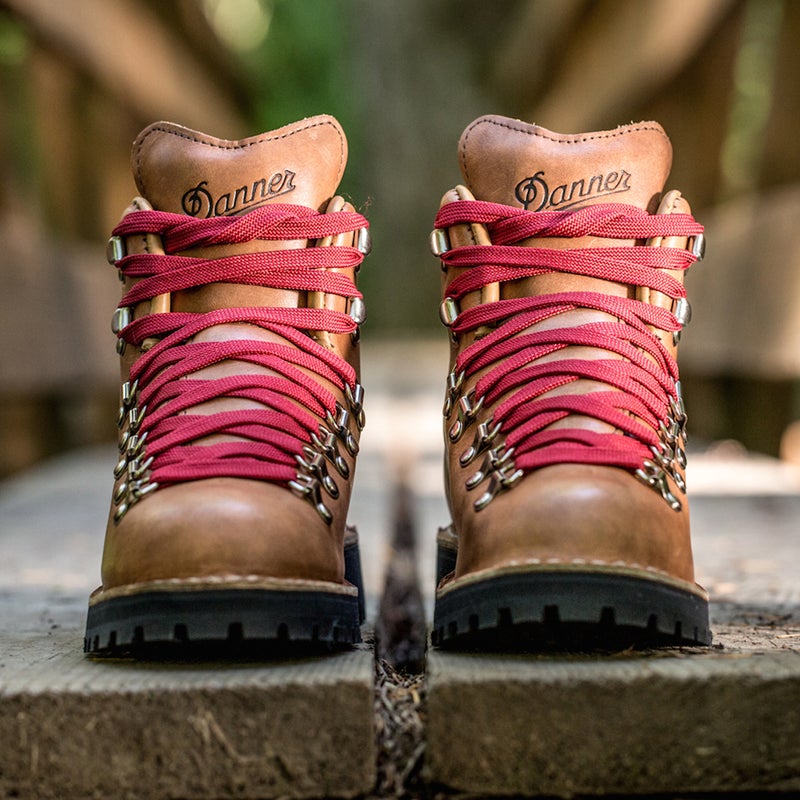 ---
Vasque
Boots Produced Per Year: 500,000
In 1965, company founder William Sweasy brought the European-style hiking boot designs he'd seen in the Alps to the U.S. and began creating his own line. The first boot was called the Voyageur—as was the company until it was renamed after Colorado's Fort Vasquez in 1971. Fifty years later, it takes Vasque about four hours to produce a completed boot in its Asian factories. "Most of the of the boot-making process is done in one large factory line, but the Gore-Tex bootie where we create the 3-D sock that fits inside the boot is made in a different temperature-controlled room," says Vasque's Director of Product Development Brian Hall.
There, each bootie is inflated and dunked in water to test for leaks. "If you have the tiniest prick in the membrane, water will start coming in and you will know immediately," says Hall. Defects, however, are rare. "Having watched the dunk tank process over the last 10 years, it is very rare to see a failure," says Hall.
From $129, vasque.com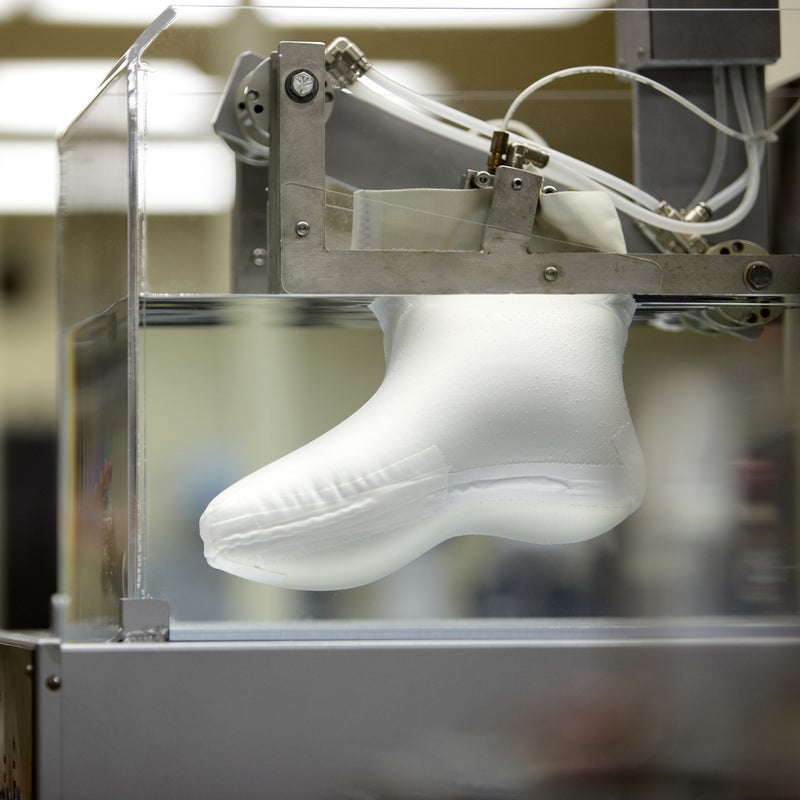 ---
John Calden
Boots Produced Per Year: 36 to 40
John Calden came of age in San Francisco during the 1960s. He studied criminology at a local trade school and took a leather craft class because he thought it would be an easy A. He ended up falling in love with the topic, and ditched his original career plan to work at Mountain Traders after graduation before escaping to the Rocky Mountains. In 1978, he opened his namesake shop.
He begins his creations with a piece of tracing paper, a pencil, and the buyer's foot to sketch out the foot's outline. Then he uses measuring tape to find the circumference of the foot. Together, those two figures create the perfect fit that the boot is then molded around.
Calden's boots are built to last. One of his first customers worked as a park ranger in Yellowstone when he bought his pair in 1978. That man still tromps around the mountains in his original pair: the only alternation Calden has made is to replace the soles. Though Calden focuses on function, he also knows fashion matters. "You have to make them as pretty as possible to charge $1,000 or so," he says.
From $1,000, johncaldenboots.com