Gear Guy
What Gear Do You Need to Hike the Pacific Crest Trail?
We stopped seven trekkers passing through Oregon to find out what they couldn't live without on their 2,550-mile journeys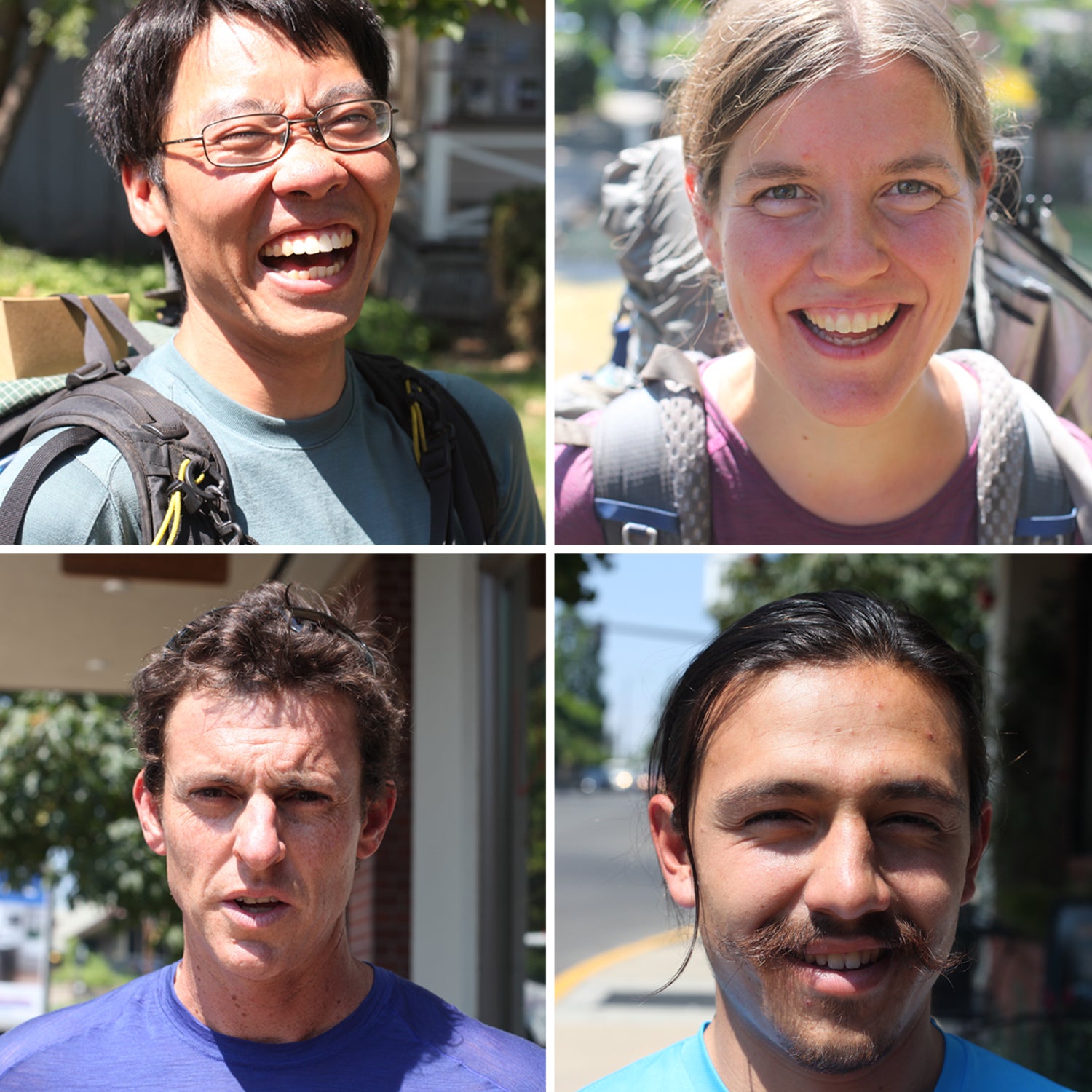 Heading out the door? Read this article on the new Outside+ app available now on iOS devices for members! Download the app.
My hometown is crawling with Pacific Crest Trail hikers. Ashland, Oregon, is a well-known summer rest and resupply spot for those making the trek. Hikers heading north (as most do) will have walked 1,706.4 miles by the time they've here. If they're going south, they'll be at mile 844. Either way, these grizzled travelers have had plenty of time to dial in every detail of their kits. To find out what piece of gear they consider the most essential, I stopped a handful and asked.
Tiger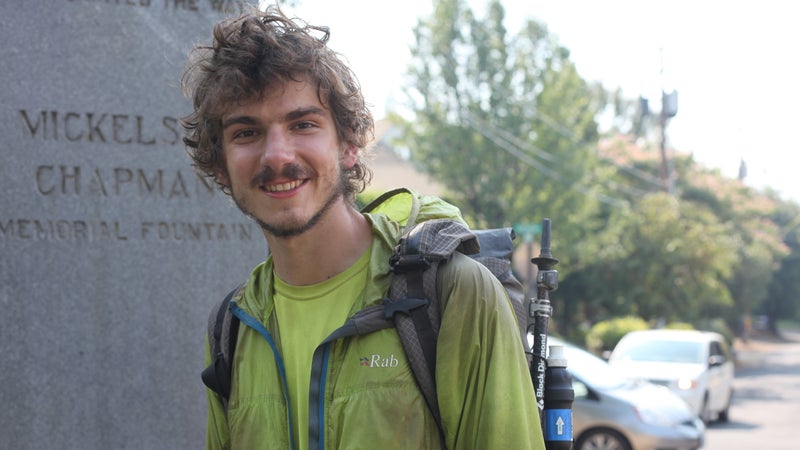 Trail Name Origin: A reference to his Petzl Sirocco helmet, which looks like it has stripes on it.
Age: 22
Hometown: Chapel Hill, North Carolina
Start Date: June 29 (North to South)
"My wind jacket is not critical, I could be fine without it. But it has made me considerably more comfortable," says Tiger. He was referring to his Rab Cirrus Wind Top ($66), which he uses as protection from the sun, shrubs, and mosquitos. He also wore it to stay warm while climbing all the peaks above 10,000 feet in the Cascades—a side project he took on during the trek. 
---
Ron Burgundy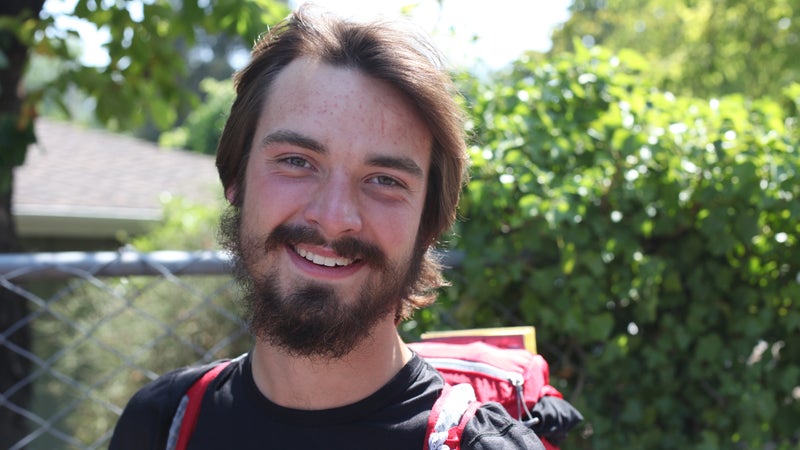 Trail Name Origin: He carries a flute. 
Age: 20
Hometown: Tacoma, Washington
Start Date: April 13 (South to North)
It didn't take much time for Burgundy, a self-styled gear geek, to name his favorite piece of equipment: a Platypus Gravityworks Filter ($110). "You just hang it up, do what you want, and then you have filtered water," says Burgundy. Due to the recent record heat in California, he was filtering a minimum of four liters of water per day: when we spoke, he'd cleaned at least 512 liters of water already and completely used up one filtration cartridge. 
---
Bonus Mile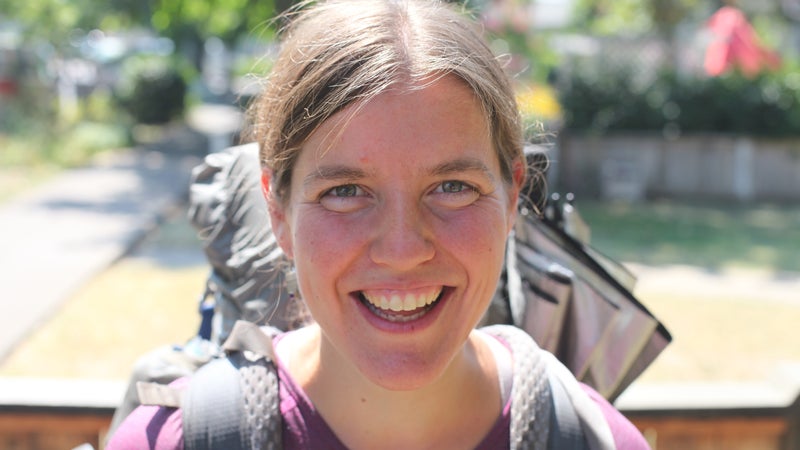 Trail Name Origin: A reference to a wrong turn up the trail. 
Age: 34
Hometown: Boston, Massachusetts 
Start Date: July 1 (North to South)
"Superfeet!" Bonus Mile shouted when I asked her about her gear. Her Superfeet Berry inserts ($50) kept her feet comfy, and allowed her to keep hiking for 150 miles in Crocs after her primairy shoes disintegrated. The would-be catastrophe was the result of too much optimism about how far her original light hikers would make it. "I should have sent myself another pair," she says. 
---
Anchor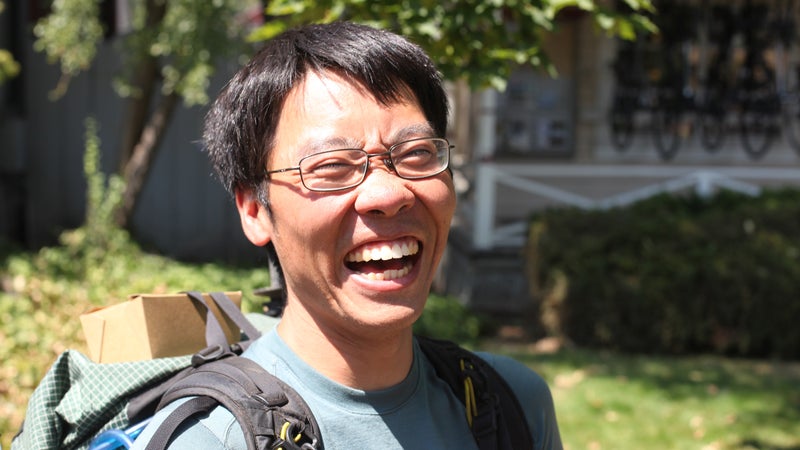 Trail Name Origin: A reference to him slowing down his hiking mate. 
Age: 38
Hometown: Boston, Massachusetts 
Start Date: July 30 (North to South)
Anchor tapes his heels and the balls of his feet with Leukotape ($10) to prevent blisters. "It's really sticky, you can put it on, and after three to five days, it will still be there. I can rinse my feet in water multiple times and it's still there," he says.  
---
Chesire Cat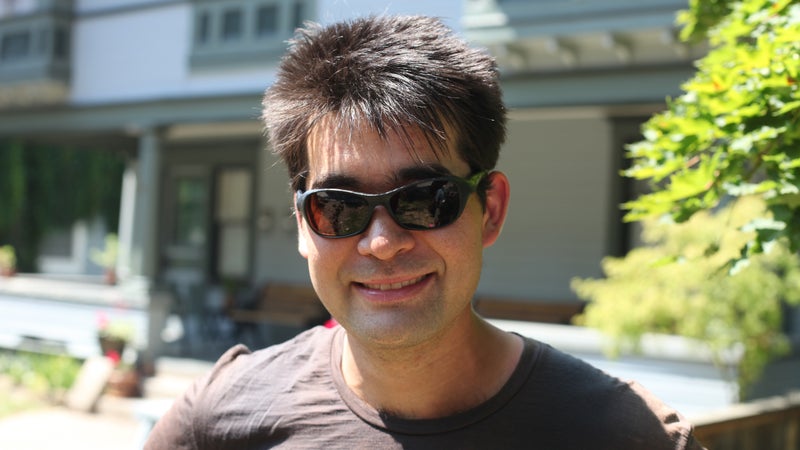 Trail Name Origin: "I like to lounge in the sun."
Age: 34
Hometown: Providence, Rhode Island
Start Date: July 1 (North to South)
"Ear plugs, I wear them every night," says Chesire Cat. His pair, made by Howard Leight, are connected by a cord, so he won't lose one of them. "They are really useful in hostels because people snore," he says.
---
Townie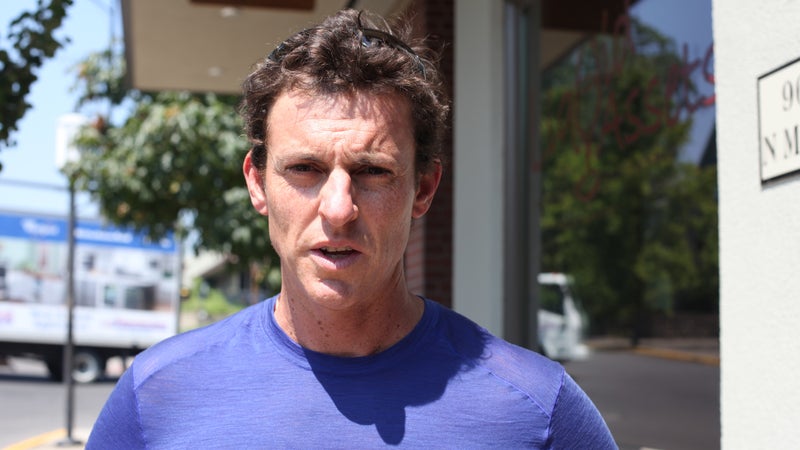 Trail Name Origin: A reference to his love of small towns. 
Age: 40
Hometown: Hoboken, New Jersey
Start Date: May 16 (South to North)
"I use my titanium cup to drink coffee in the morning and bourbon at night," Townie says. He prefers his single-walled Snowpeak Cup ($25) to the double-walled version because he can use it over a fire. When I interviewed him, Townie said he'd been drinking Bulleit bourbon, but would be moving on to Basil Hayden next.
---
Puss N' Boots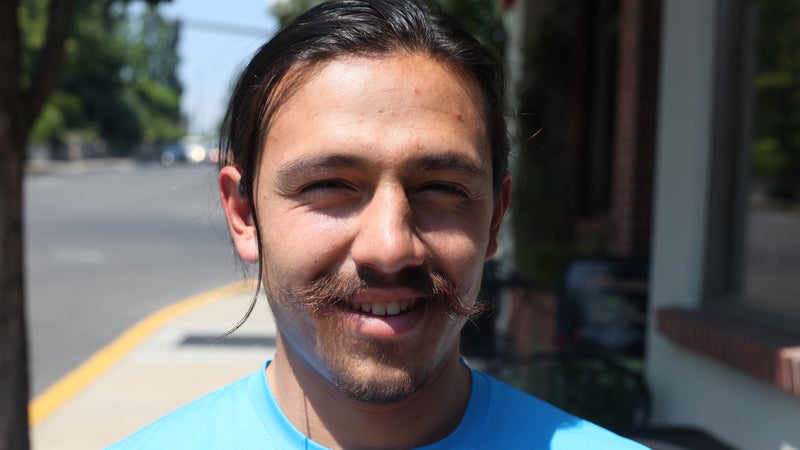 Trail Name Origin: "It used to be Zorro, but he [points to Townie] said it didn't fit as well."
Age: 21
Hometown: San Diego, California
Start Date: May 16 (South to North)
"I use a shemagh scarf ($12) for everything," Puss N' Boots says. He found the throw most useful while travelling through the Southern California desert. "I would wet it down and use it to provide shade," he says.
Lead Photo: Joe Jackson