What's a good pack for wilderness search and rescue?
I'm training as an emergency medical technician for wilderness search and rescue, so looking for a backpack that will give me compartmentalized access to my medical supplies. Any ideas? Daniel Patterson, New York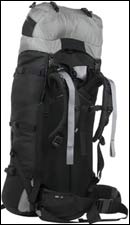 Heading out the door? Read this article on the new Outside+ app available now on iOS devices for members! Download the app.
Good for you! I think you'll find that work exceedingly satisfying, whether you're a volunteer or paid professional. I was a volunteer with Seattle Mountain Rescue for several years, and enjoyed it thoroughly. Although I don't miss hearing the pager go off just as I was tossing a steak on the grill on a Saturday night…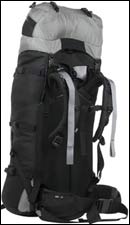 Stratus Access 4500

Anyway, backpacks. For starters, you'll want to ask around while you are in your EMT class and hanging out with other rescue types, and get a sense of what they use and recommend. Then tailor that to suit your own organizational sense and line of work. But you can take two general approaches. One is to buy a backpack that's already compartmentalized. You can find several military-inspired packs of this sort, such as the Eagle A-III Medical Pack (available from several online sources for about $220; www.eagleindustries.com), which is specifically designed to handle medical gear plus a small amount of personal gear. It has 2,000 cubic inches of capacity, and comes ready to go with a wide range of compartments, equipment slots, tie-downs, and more. You also can customize the pack in several ways, such as adding a hydration bladder.
In the consumer market, take a look at the Lowepro Super Trekker II ($380; www.lowepro.com), designed for photographers. Its compartment is easily subdivided in a number of ways, making it possible to arrange all sorts of personal and medical gear however you see fit. Size is about 2,400 cubic inches.
The alternative is to purchase a "regular" backpack, then configure it to suit your own needs. I like this option because, well, you have more options. You could, for instance, get the tough Granite Gear Stratus Access 4500 ($325; www.granitegear.com), then configure it with a collection of Outdoor Research Padded Cells, which are cushioned, zippered compartments that come in a variety of sizes and cost from $18 to $24 (www.orgear.com). They're easily labeled and color-coded, making it easier to grab what you want at night.
I concede, a purpose-built pack such as the Eagle A-III is going to be a little bit "faster" in terms of access. But that's really not a huge issue in wilderness work. By the time an accident victim's friends have called out or reached someone who can, and you traipse or helicopter in to the scene, hours will have passed. You'll have plenty of time once on scene to assess things, fish out the appropriate supplies, and go to work. So I think you'll generally be happier with a traditional backpack that you tailor to your own needs.
For more expert reviews of the best haulers, check out Outside Online's Backpacks Buying Guide.
Trending on Outside Online