The Best Gear Women's Gear
From the Lucy Perfect Booty Pants to the Helly Hansen Panorama Jacket, Outside contributing editor and The Adventuress columnist Ali Carr Troxell picks her 10 favorite pieces of women's gear from OR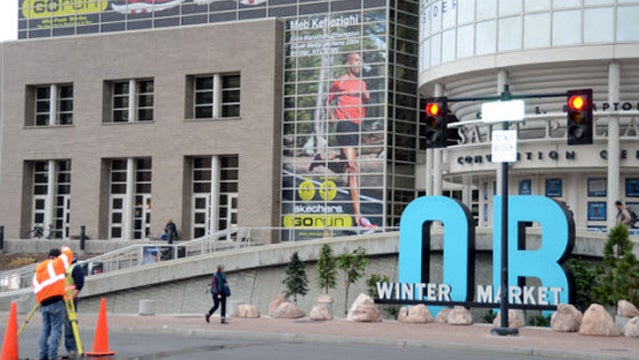 Heading out the door? Read this article on the new Outside+ app available now on iOS devices for members! Download the app.
The Best Gear at This Year's Winter Outdoor Retailer for Women
Outdoor Retailer's Winter Market trade show recently took over downtown Salt Lake City's Salt Palace convention center with a multitude of outdoor brands showcasing their upcoming collections for winter 2013-14. Everything from skis to snowshoes to outerwear and yoga apparel commanded the spotlight as retail buyers, media, and other industry folk scoured the show floor for the most innovative and eye-catching products. Here are my top 10 picks from the show floor—most designed specifically for women.
The Best Gear at OR for Women: Ortovox Tour 30 + 7 W ABS Pack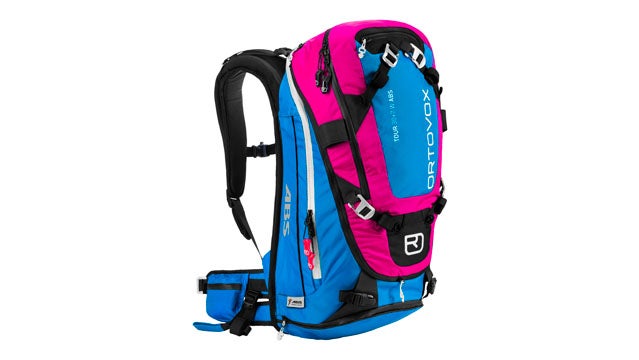 With avalanche packs steadily ascending the popularity charts, it's nice to see a women's-specific one come to market for the first time. And a nod to Ortovox because the wait didn't feel all that long. Not only are the colors feminine (which can sometimes be a bonus, sometimes not; in this case, they're so-so), the fit is entirely women's specific. The harness straps are ergonomic and the frame is shorter, designed to fit a woman's body.
The Best Gear at OR for Women: Smith Approach Sunglasses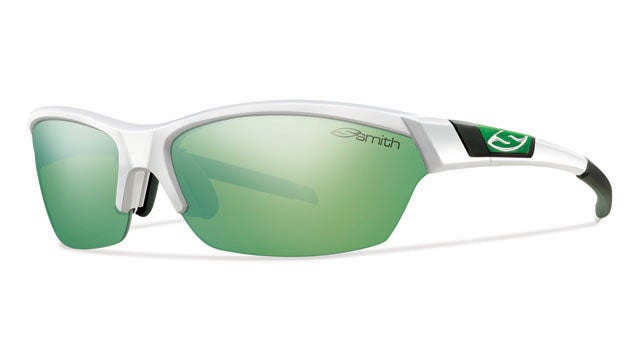 Smith's new sport sunglasses, the Approach, have a smaller fit for women's faces—and, indeed, they were snug without being uncomfortable. They come with three sets of lenses in case you work out in a variety of light conditions and their two-way adjustable nosepiece lets them customize to your face. Plus, we love the fun colorways like magenta or white and green.
The Best Gear at OR for Women: Lucy Perfect Booty Pants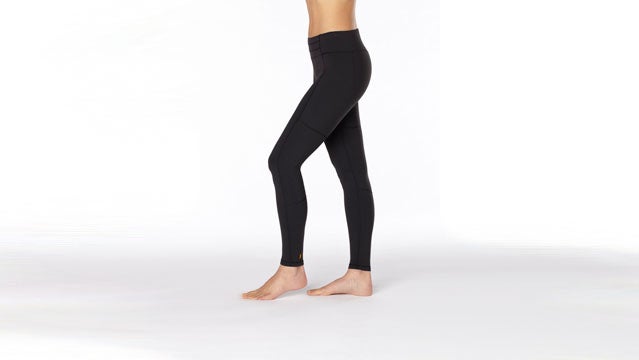 Let's be honest: It's hard to beat a basic pair of yoga pants from Lululemon. The fit, feel, and colors are difficult to compete with. Enter the Lucy Perfect Booty pants—top contenders. The seaming and structured fabric flatter a variety of shapes and sizes, thus the name, but there's something more behind them as well. Mesh internal lining in strategic places gently reminds you to engage your glutes while practicing yoga. We're not sure if they work, but it's a novel idea. And, eventually, it may help you look better in the pants than when you first got them.
The Best Gear at OR for Women: MSR Deploy TR-3 Trekking Poles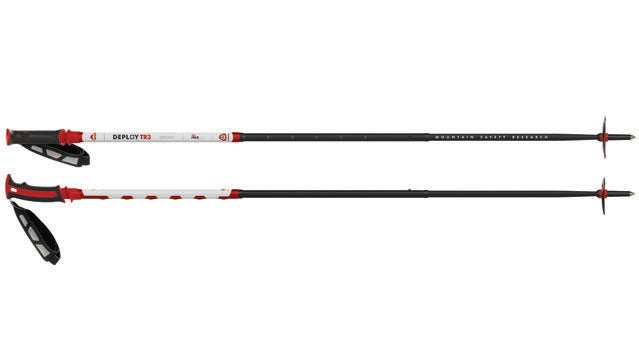 I'm not one to use trekking poles—except on steep descents to save the knees—but MSR's new TR-3s might change that. Their Trigger Release technology makes deploying the poles a cinch—just press a button and the pole extends toward the ground and easily locks into place at any height. Lightweight and easy to use, the TR-3s stow away on a pack. Now we'll just wait for a smaller, women's-specific grip, thanks.
The Best Gear at OR for Women: Burton Day Trader Snowboard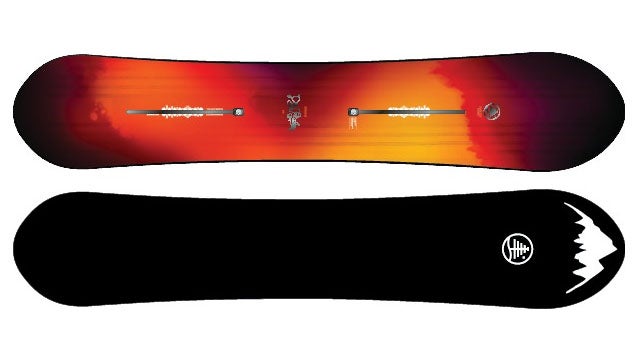 The Feelgood snowboard by Burton has long dominated the women's all-mountain category. Well, step aside, because the Day Trader is in town. This advanced version of the Feelgood was designed in part by team rider Kimmy Fasani for women who love to ride the most advanced terrain on the mountain. Flat through the base with a little bit of powder-loving rocker in the nose and tail, the Day Trader is also perfect for intermediate riders looking to step up their game or experts who crave more response than what the Feelgood can provide.
The Best Gear at OR for Women: Icebreaker Cascade Plus Hood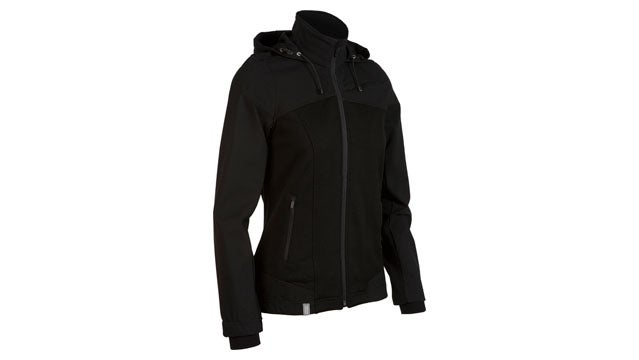 While insulated mid-layers still hold center stage, fleece is making a comeback due to technological advancements. The Cascade Plus Hood exemplifies that. First, hybrid fabrics: softshell in the shoulders, arms, and hood add durability to the fleece as well as a little extra weather protection. And, there's more: the fleece body is treated with Schoeller's nanotechnology, which repels water like a champ. While in their booth, I was given a demo during which the liquid beaded up and never absorbed. Icebreaker calls this technology waterproof. We're pretty sure we'd still want a shell in a deluge.
The Best Gear at OR for Women: Tecnica Cochise 105 W Ski Boots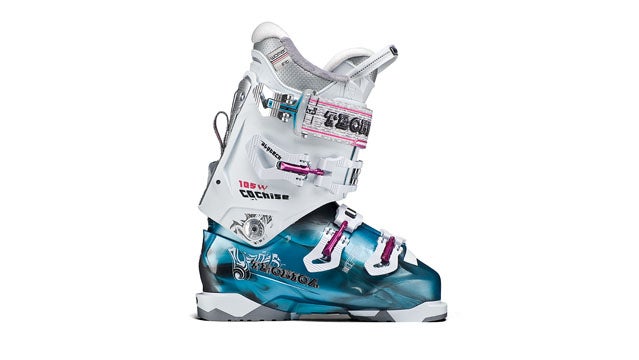 Because women sometimes have narrow feet, Tecnica came out with the freeride-specific Cochise 105 W ski boots, which are 98mm underfoot, making them perfect for daintily-footed females. But these boots don't compromise on any of the performance attributes Tecnica is known for, like lightweight shells, adjustable fit, and shock-absorbing soles.
The Best Gear at OR for Women: Outdoor Technology Turtle Shell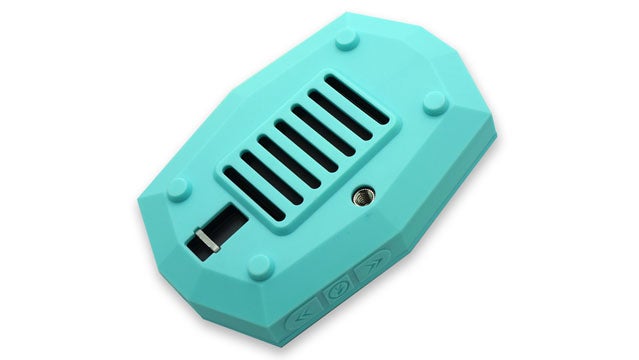 These water- and dust-proof speakers from Outdoor Technology are the perfect adventure companion for the backyard, on your bike cruiser handlebars, or out in the woods. They're bombproof, sound good, and they come in fun colors like Sea Foam.
The Best Gear at OR for Women: Zobha Yoga Gear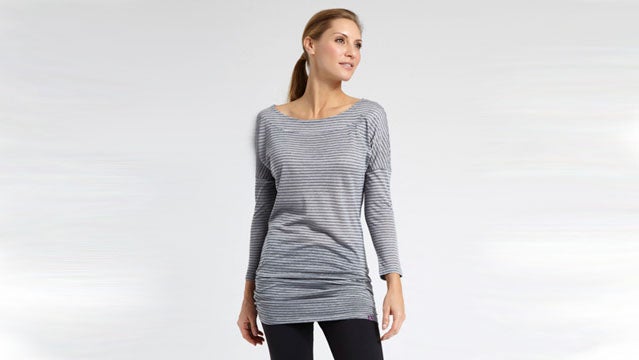 It's not often I swing by the booth of a brand I haven't heard of at OR. Not because I'm not curious or don't think they make something worth looking at, but because I usually have so much to see from proven brands that I just don't have time. This year, while exploring the new yoga area of the trade show, I came upon Zobha. This high-end women's and men's yogawear line not only has fantastic styles and fits, the quality is top notch. And it's not all activewear—a lot of it easily goes from the studio to the office and vice versa.
The Best Gear at OR for Women: Helly Hansen Panorama Jacket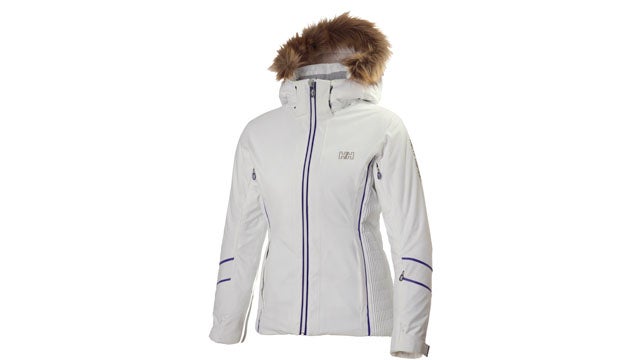 Craving warmth without the bulk? Helly Hansen's H2Flow technology incorporates pods of loft down in strategic places, warming up the body and trapping the heat in the negative spaces. The Panorama Jacket is one of the toastiest I've ever put on, but thanks to scrunchy fabric along the sides of the torso, it's also incredibly flattering. Stretchy face fabric means the jacket isn't constricting, stretching with you as you move. And, don't worry, that's faux fur.
Trending on Outside Online