The Gear Junkie's Top 10 Cross-Country Skiing Essentials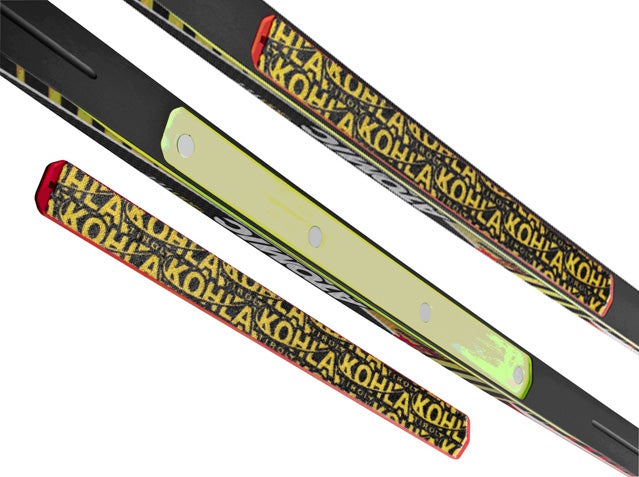 Heading out the door? Read this article on the new Outside+ app available now on iOS devices for members! Download the app.
Cross-Country Skiing Essentials
"The first high-performance no-wax technology." That's the claim with this mohair-equipped classic ski, which trades the hassle of kick wax on the base for inserted strips of synthetic fibers to grip the snow. A Teflon-like coating prevents the mohair from icing up. The ski's unique camber is made to engage the mohair when kicking, while also providing a fast glide. Atomic says that it began testing the Skintec technology at the 2002 Winter Olympics in Salt Lake City. Almost a decade later, they are ready for the mainstream skier looking to kick, glide, and literally throw their wax box full of nasty sticky stuff away forever.
Fischer RCS Carbonlite S-Track Ski

The Carbonlite S-Track skate ski is more than worthy of your boots. It was the ski of gold medalists at the Vancouver Olympics and named the most recognizable ski on the World Cup circuit. That's according to Ben Popp, a veteran skier and coach at Endurance Athlete in Minnesota, who gives props to these skate skis' light weight and overall speed. Fischer advertises "the best possible gliding and edging in soft and wet conditions" with this ski, though it can be used in a range of temps. And yes, that is a hole cut into the ski tip to save a few extra grams of weight.
Rossignol X-IUM WC Boot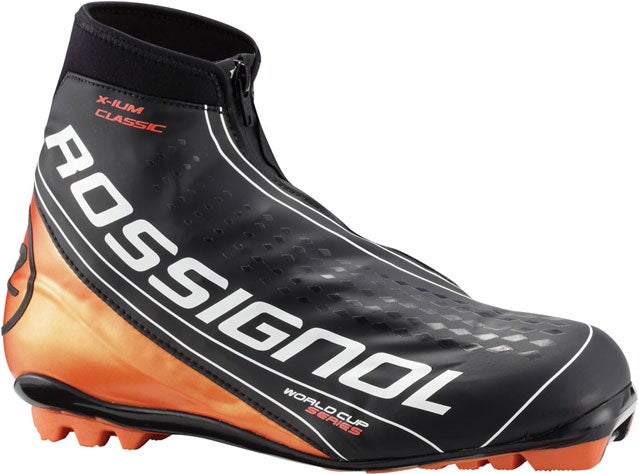 This classic boot is made for professional racers but priced for regular joes. The X-IUM weighs 400 grams per foot and provides the fit needed for full-force kicks. In a groomed track, sweating to get ahead, you'll appreciate the Rossi tech—this boot locks your foot in place but also provides enough flex for something the company dubs maximum kick amplitude. That's Nordic-speak for really fast.
Salomon S-Lab Carbon Pro Skate Boot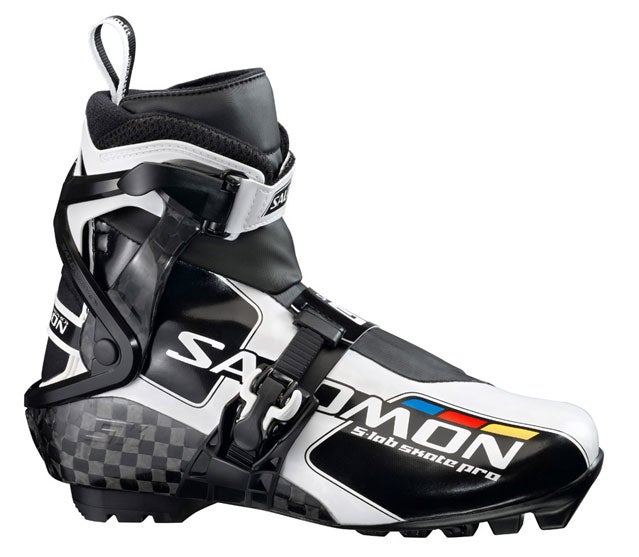 "Light, stiff, and seamless." That's how Jan Guenther, an expert skier and founder of the Gear West XC Ski/Run store in Long Lake, Minnesota, describes this bulldog of a skate boot. The S-Lab Carbon Pro Skate boasts an aggressive design (i.e., that race-ready checkered flag on the heel) matched with a stiff carbon plate in the sole offers support and provides power transmission as you skate.
Swenor Fibreglass Cap Rollerski

To become a better skier, you need to train even when the snow isn't falling. Swenor's Fibreglass Cap rollerski promises true "on-snow feel" and a build that can negotiate pavement on paths and residential streets around your home. Swenor builds the pseudo-ski with thin plies of lightweight wood—meant to absorb and dampen road vibrations—wrapped by layers of fiberglass. Epoxy and a factory mold give the rollers a slight Nordic camber. Clip in with your ski boots and skate away for a snow-free Nordic session.
SkiFast Ergometer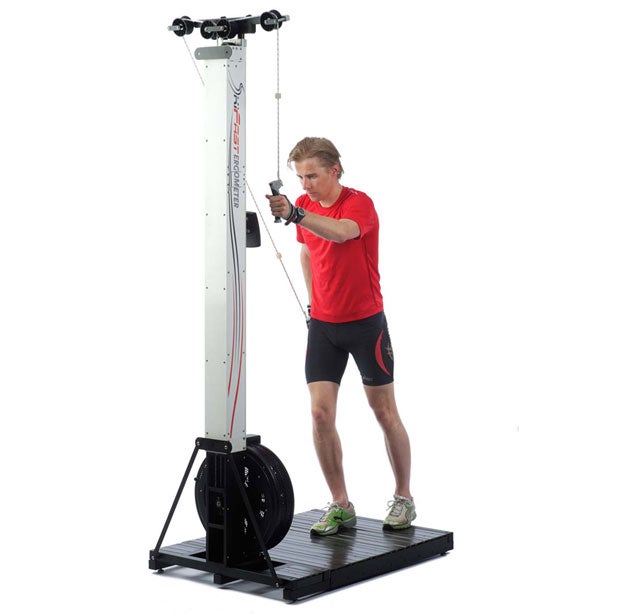 For serious skiers, coach Ben Popp recommends 15 minutes of pre- and post-workout time with a SkiFast Ergometer machine. "Skiing takes lots of core and upper body strength," Popp says. "This machine fits in your basement and is a great way to work out your upper body and core." The machine simulates ski-poling with a flywheel and adjustable resistance. An onboard digital console gives real-time power feedback and overall stats on your Nordic-minded workout.
Heat Factory Large Warmer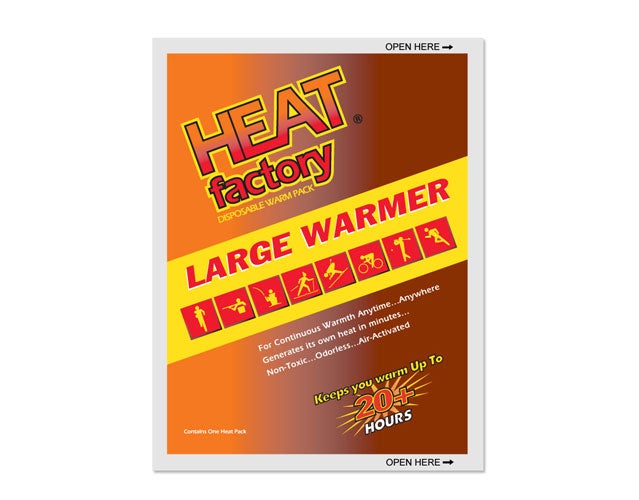 Heat Factory's tag line is "Never be cold again." Put the warmers in your gloves, boots, or jacket. The air-activated pouches contain a mix of iron powder, charcoal, salt, and vermiculite. Tear one open and let the heat flow.
Craft Zero X Gunde Boxer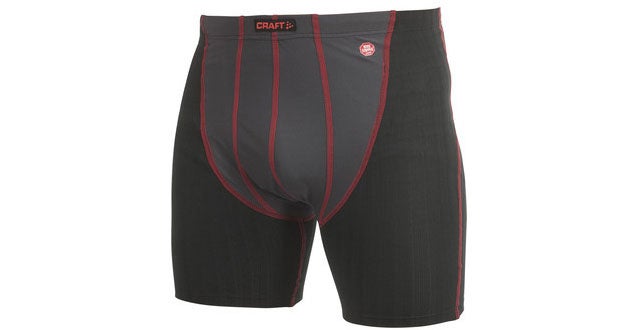 Men, when you skate ski your legs are spread far apart, wind enters, and, well, that's enough said. For a better buffer, try Craft's Zero X Gunde Boxers, which have a GORE Windstopper panel to deflect cold air. Built with an ergonomic fit and constructed enirely from wicking polyester, they're the ultimate skiing baselayer.
Swix Cera F Wax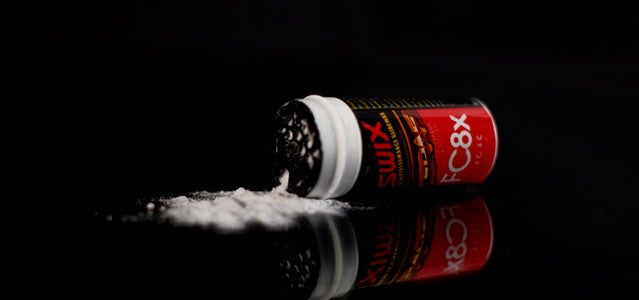 It's expensive white powder bought by the gram—yes, we're talking about ski wax. The pricey Cera F series waxes are an "expensive speed powder," says Jan Guenther of Gear West. Sold in 30 gram containers, skiers sprinkle this pixie dust— it's actually fluorinated carbons, not traditional wax—and iron it into their ski base for maximum speed. Don't sneeze when applying.
Swix T71 World Cup Digital Iron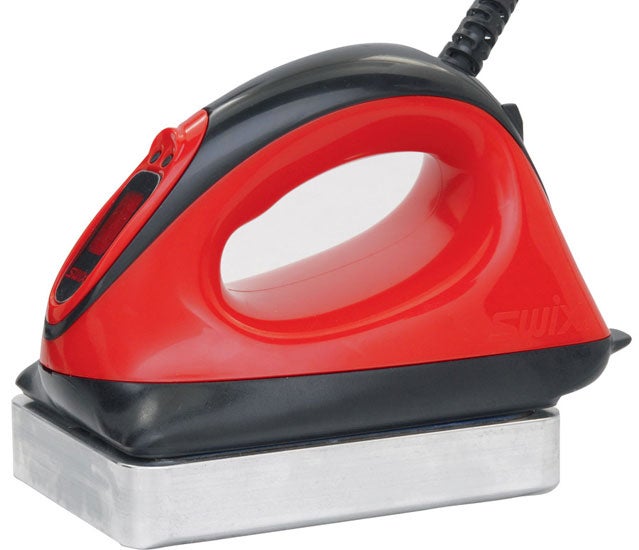 If you're spending all that money on ski wax you need a top-end iron to put it on right. The T71 is pro-level, including a 25mm iron plate for stable heat output as well as temperature control regulated at 1°C deviation by an integrated microprocessor.