Why Is Free People Suddenly Making Ski Apparel?
The hipster brand's new ski apparel line is more about fashion than function. But if making the sport trendy gets more women on snow, then that's OK.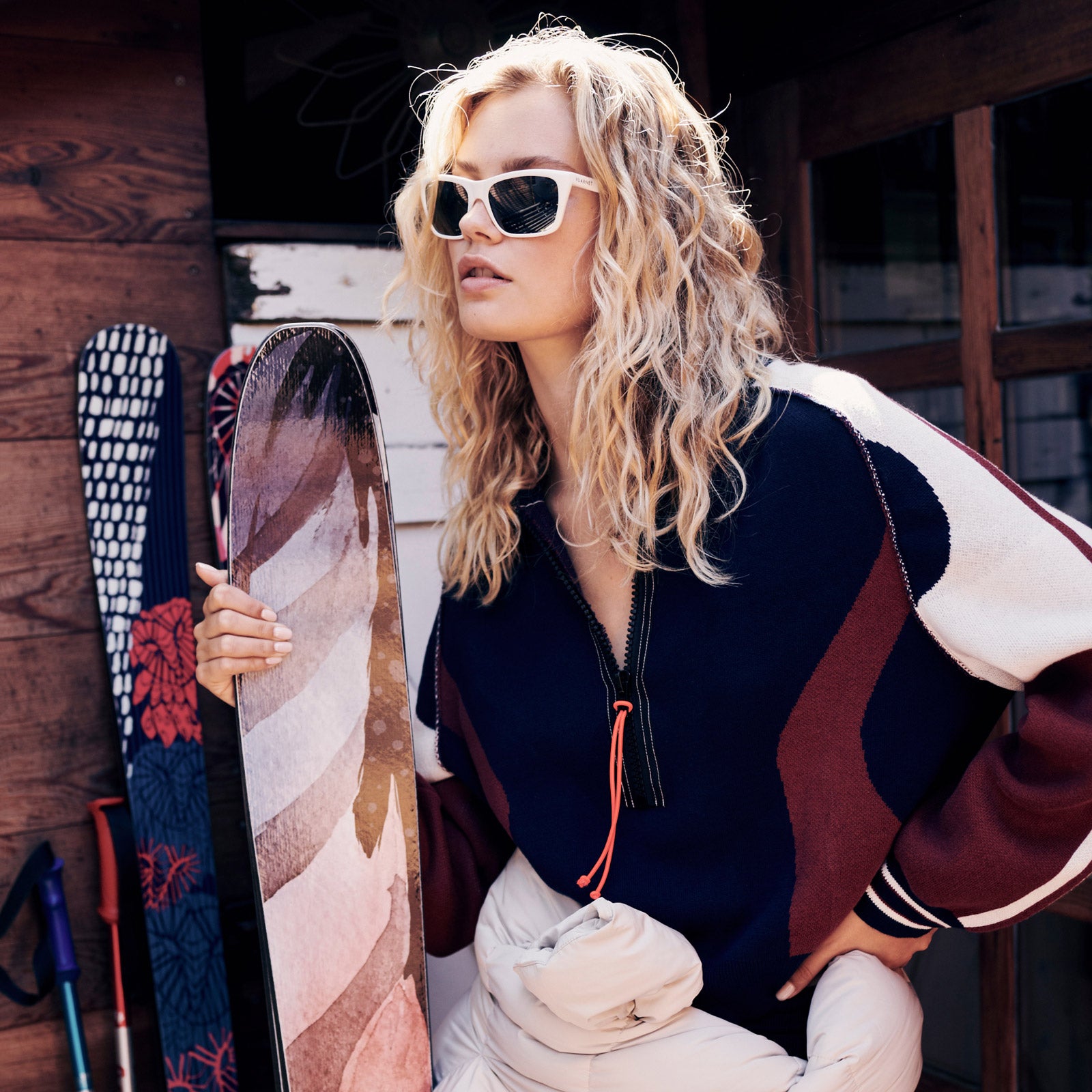 Courtesy FreePeople.com(Photo)
Heading out the door? Read this article on the new Outside+ app available now on iOS devices for members! Download the app.
I opened my phone to 30 messages from the Lady Shred text chain filled with messages from my ski friends. "Um, Free People is spotlighting ski fashion?!" the first one spouted. A series of screenshots followed. I clicked into the Free People Ski Shop link. The models were holding skis upside down. Some wore high-water ski pants tucked into boots, and long underwear as outerwear. Lady, do you know how much snow you're going to get in your butt crack if you fall wearing a cropped jacket?
Clothing is a marker of identity. What you put on your body is a clear, immediate signal of what you're into, where you come from, and where you feel you belong. And that's where my hackles went up. It felt like Free People was co-opting something that was mine. And they were doing it wrong, stealing a specific slice of self-definition that I cling to tightly, just because mountaintop selfies are trendy.
Part of skiing, for me, has always been about toughness and parsing the line between capability and visibility. It's periodically been one of the few spaces where value was placed on what my body could do instead of what it looked like. I've never wanted fuzzy cropped sweaters. I want three-layer Gore-Tex and to not have to think about wearing something cute underneath. My outerwear is a declaration that I'm a girl who gets it.
It's a specific sartorial tenor—feminine but capable. Lady Shred is often peppered with complaints and questions about where to find ski pants that are tough and fit wide hips. In a sport that's historically male-dominated, it's been a battle to get equal representation from brands. That's why Free People's idea of fashion-first skiing prickled.
I have strong opinions about outerwear, but I'm not fashionable. My idea of après style is a beanie instead of a helmet. And I was reminded, via that text chain, that some of the Free People leggings are pretty cute, and that not everyone wants the same thing out of their time in the mountains.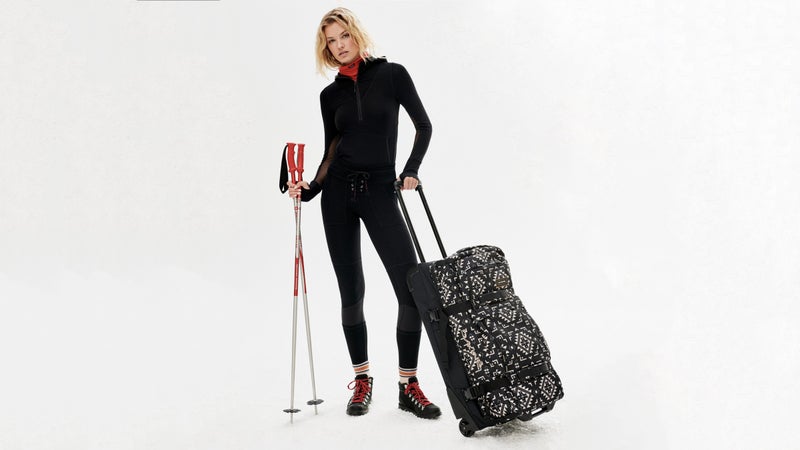 So I called Free People to find out why they care about skiing. It turns out that Kathryn Schutt, the divisional merchandise manager responsible for the accessories in the brand's Ski Shop, grew up skiing in Telluride. The sport's a big part of her life, too.
The Free People Ski Shop juxtaposes the brand's own clothing with endemic industry gearmakers. There are Dakine roller bags and Flylow beanies next to Free People sweaters that look like they're from Aspen in the sixties. "I wanted a mix of our tried-and-true vintage-retro vibe alongside K2 and brands I grew up with, and high-end fashion like Bogner," Schutt says. She asked patroller friends in Telluride for advice on brands to include.
Schutt says skiwear has been a trend in recent runway shows, like outerwear label Moncler's, and that Free People has been following the vanstagram movement. The brand thinks those trends track with its boho customer base. "It's the winter side of this girl who loves to be adventurous and explore," she says.
If skiing is trending, maybe that's not such a bad thing. Jen Gurecki, CEO of women's snow-gear brand Coalition Skis, says the Free People team approached Coalition because it liked the idea of a women-specific brand. She says Free People picked the skis based on graphics, not intended use, but she still thinks the exposure is a way to pull beginners into the sport and to diversify it. "The reason I chose to participate is that I see the value in raising the awareness to a broader group of women," she says. "The more women who have an affinity, the more it's good for the entire industry. How can we expect to grow as a sport if we're not promoting it to other sides?"
"For way too long, the industry has been really exclusive, but core skiers are only 6 percent of the market," Gurecki adds. "It would be better if we're more inclusive and kind. If we don't figure out a way to make it look different, no one is going to be fucking skiing."
Free People's new line does look different. Schutt says her team created four different trend profiles, ranging from cabin vibes to a young competitive skier. They designed Free People's clothes around the profiles, and then picked gear from brands that fell in line with each.
There's almost no overlap between what I think is good and the equipment and apparel Free People chose. I'm all for old-school beanies, but it's hard to get behind a $659 helmet that doesn't protect against rotational force, even if they do paint that shit gold. Safety is a real thing. So is quality, which is why I obsessively cover gear. But style is personal, and Free People is a company that propagates a specific fashion aesthetic.
Since talking with Gurecki and Shutt, I've come to believe that skiing can be a trend and still be skiing. For a long time, getting legitimate women's ski gear felt like a battle: we had to defend our territory and show our skill set. But that's becoming an old frame of reference. Now we can stake out more land. "There's this idea in the ski world that women are fighting for a really small piece of the pie," Gurecki says when I ask her what she thinks Free People's new line will do for skiing. "I get it, but I don't think it's healthy for our industry, or for women. What Free People has done is bake another pie."
Lead Photo: Courtesy FreePeople.com