Going Custom: Splitboards
Tired of waiting for the industry to start offering appropriately-sized splitboards and other backcountry items, Ali Carr Troxell is turning to Wagner Custom for the perfect made-to-order gear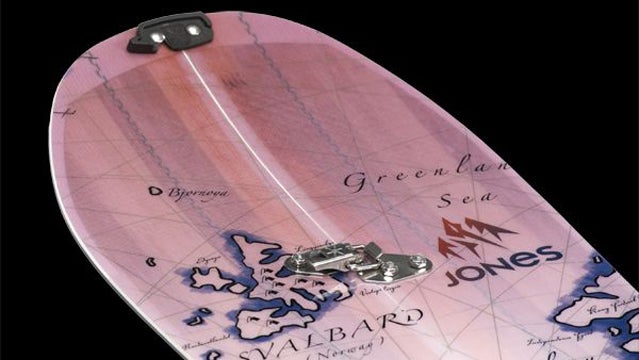 Heading out the door? Read this article on the new Outside+ app available now on iOS devices for members! Download the app.
It's no secret that women's splitboards—snowboards that unhinge into two ski-like pieces in order to ascend snowy terrain in the backcountry—have come a long way. In the last two years alone, we've seen them multiply at least five-fold, giving women more options in terms of how they want to get into the backcountry than ever before. Prior Snowboards, for instance, has been making women's splitboards for longer than most, but it wasn't until recently that we saw a model from them in a size under a 152. For a petite woman like me (at 5'2") anything above a 150 is really too big. And since the average height for women is 5'5", it's likely too big for a good number of female riders. Luckily, their splits are now available to a 147.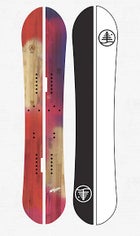 Antisocial.
But that's not true for most. Other noteworthy boards include Burton's Anti-Social, the Jones Women's Solution, and the Gnu B-Pro Split. There are only a few other splitboards for women on the market besides these three. And these three—from the most core snowboard companies of the splitboard-makers out there—are only available down to a 152.
Every year, I seem to get giddier because more attention is being paid to women in the backcountry and the equipment we need. But, every year, I'm reminded that the industry is moving too slowly. So I've been taking matters into my own hands. For the last year, I tried an alternative. I tried riding a men's Burton Spliff splitboard. Because the Spliff (based on the Nug's technology) is shaped to be ridden 8-10 centimeters shorter than you would normally ride, it's available in a 148. Sure, it was designed to ride more like a 156, but I figured I would give it a try. After two splitboard tours, I was handing it over to a good male friend whose normal snowboard size is in the high 150s. It was simply too wide and stiff for me to maneuver through tight trees—which was, well, scary.
Instead of waiting for the perfect splitboard to be manufactured, I've decided I need to make it myself. Or, at least give that task to an expert. Enter Wagner Custom—makers of custom skis and snowboards out of Telluride, Colorado. Every year, they make more and more custom skis and snowboards for customers who want equipment that can match their style, strength, weight, and mission on snow. For some, buying custom skis or snowboards offers the best return on investment because they know, as experienced skiers or snowboarders, that what you're buying will work for them.
Luckily, I've known Pete Wagner, the founder and owner, for a few years now and have even been to his factory. I've seen how much care and love goes into each pair of skis or snowboard (even a snowboard with a huge image of bacon on it) and that, because more time is spent with each piece of equipment, the craftsmanship and quality is higher than what you might typically expect. Plus, customers can pick out or even create their own custom graphic for a top sheet.
After a quick phone call with Pete, during which I explained my favorite women's all-mountain snowboards (the Salomon Idol and the Burton Feelgood Flying V) and what type of terrain I would need the splitboard for (variable terrain, trees, steeps, powder), he sent me a link to their "DNA" form. Over a series of eight questions, I filled him in on physical attributes (height, weight, age), what type of terrain I want the board to work best in, where I'll be using the board (backcountry, powder at the resort, etc.), what type of bindings I'll be mounting on the board, my background (which playfully labels a possible skill level beyond expert as "immortal"), details on my favorite snowboard, and what it is I'm looking for.
As I work through the process with Wagner Custom, I'll fill you in on the details and—of course—the end result. That final post will also expand on buying a custom board versus a manufactured one. Have you ever bought a custom snowboard or skis? What was your experience like?