Gear Guy
How Can I Make My Ski Gear Last?
If you spend $1,500 on a new kit, you better make sure it lasts more than a season or two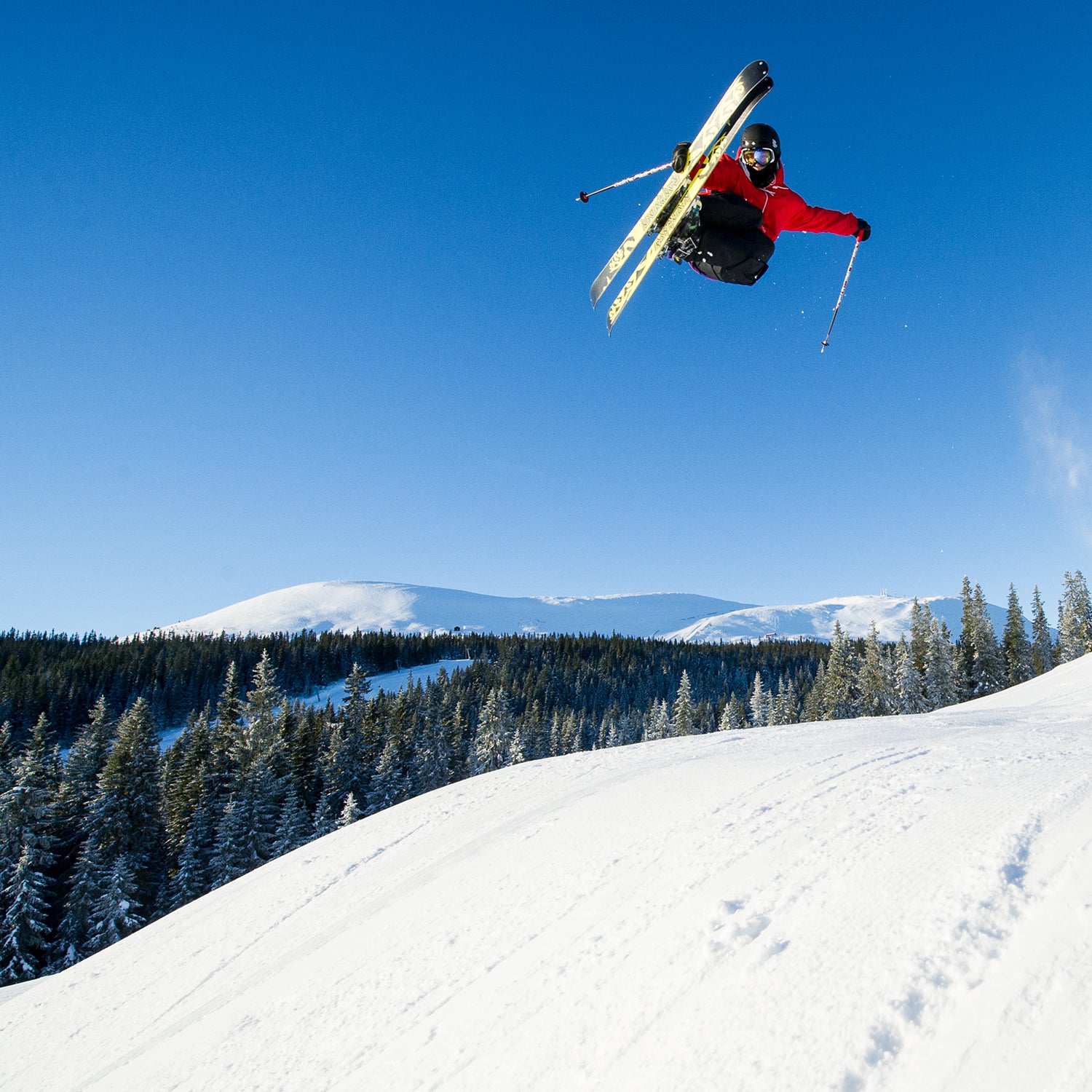 Trysil(Photo)
Heading out the door? Read this article on the new Outside+ app available now on iOS devices for members! Download the app.
Ski gear is expensive, but it's also a long-term investment. I've found that the best stuff will last at least six seasons—if you take care of it properly. Here are eight tips to help you get the most out of your winter gear.
#1 Don't: Tumble Dry Your Base Layers
Don't mix your base layers—even if they're synthetic—with your cotton Hanes tighty-whities. Base layers are made from high-tech fabrics that break down under high heat, and even a small amount of deterioration can affect how well the layers wick sweat. Most wool companies (think Icebreaker) tell you never to tumble dry your merino base layers, and I'll take that advice one step further. I hang dry all my base layers (synthetics included) because it causes zero damage to the apparel. Products made from Lycra and spandex especially have a tendency to lose their stretch after multiple tumble dries. Bonus: Since base layers are built to dry fast, you don't have to wait hours for them to dry.
#2 Do: Dry Your Skis
A leak in Outside's gear cage one weekend made me realize how incredibly fast ski edges can rust when they're stored wet. Rust destroys edges, eating away at the metal and hurting the skis' carving ability. No matter how amped you are after a powder day, find time to wipe down the metal edges with a towel before throwing the skis in a closet. All your careful tuning care will be for naught after a few days of rust on the edges.
#3 Don't: Use Fabric Softener on Base Layers
Wool's moisture-wicking and odor-fighting properties are the result of how those fibers grow on a sheep. Fabric softeners cover those fibers in chemicals and render them useless. Here's another washing tip: If you're choosing between a front- or top-loading washing machine, go with the front loader—the agitator in top-loading machines harms both wool and synthetic fabrics.
#4 Do: Dry Your Boot Liners Every Night
Not only will this make your liners dry, comfortable, and warm for the next ski day, but it will also mitigate their deterioration and make them last longer. It'll also reduce boot funk. If you don't own a dedicated boot drier, remove the liner from the ski boots, rest the foot of the liner upside down in the top of the shell, and point them toward something warm like a fire or heating vent.
#5 Don't: Use Detergent on Outerwear
Guess what? Washing your fancy shell can actually boost its waterproof capabilities—if you do it properly. Harsh detergents destroy the water-repellent chemicals companies use to make outerwear waterproof. While most gentle detergents (they'll be labeled as such) will do the trick, I like Nikwax Tech Wash and Nikwax TX.Direct Wash-In, which both revive breathability and water repellency. Note: We recommend wash-in treatments for three-layer waterproof jackets and spray-on treatments for two-layer styles.
#6 Do: Store Your Skins Inside
First off, you never want to store your skins on your skis. The sticky adhesive can come off on your bases, which ruins glide. You also shouldn't store the skins wet; this weakens the adhesive and will make them less effective at sticking to the bottom of your skis. Take the extra time to hang dry them. But remember: Don't dry skins too close to a hot fire, because that also deteriorates the glue.
#7 Don't: Loan Out Your Skis
After you've gone to all this trouble, don't loan out your skis. I feel awful even writing this because loaning your gear is such a great act of kindness, but the six-pack of PBR you get for letting your buddy use your skis on an afternoon tour won't pay for the core shot. Rare is the friend who will actually take as good or better care of the gear you worked hard to buy. And it's always awkward to work out how they're going to fix something if they ruin it. By all means, if you don't care about a piece of gear, loan it to a buddy, but make sure it isn't something you'd be pissed about if it came back damaged.
#8 Do: Wax Your Skis Often
Wax makes skis glide better. It also helps protect the bases and edges from rust and degradation. But it's easy to forget its importance once the season starts. While you can always go to a local ski shop to get your skis tuned, you can also put a thick layer of wax on the bases before you stow them after the end of the season.
Lead Photo: Trysil