How Do I Stay Warm on a Chairlift?
Our editor has tips for staying warm—but not too toasty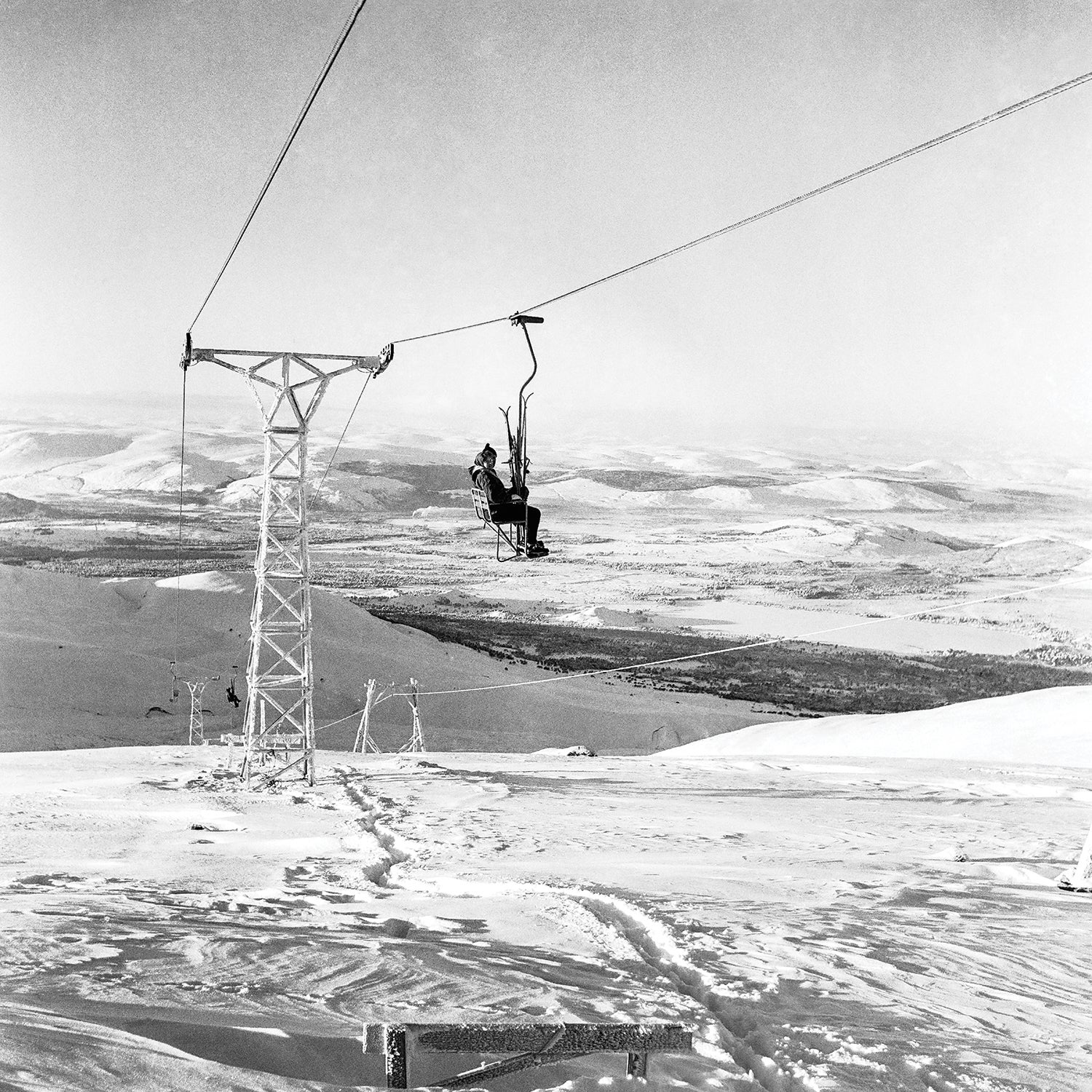 Heading out the door? Read this article on the new Outside+ app available now on iOS devices for members! Download the app.
After years of dabbling in skiing, I want to get serious about it this year. But I have terrible circulation and a hard time staying out in the cold. What are your tips for keeping warm on chairlift rides? —Frozen Fingers
Dear Frozen: It's an age-old question, one that every skier and snowboarder must face, especially those whose extremities run cold. According to Lift Blog, in 2015 the average chairlift ride in the U.S. and Canada lasted just under five minutes. While that might sound brief enough, it can feel like an eternity when you're sitting motionless on a metal seat in temperatures below 32 degrees Fahrenheit, plus windchill. There's nothing like a loss of sensation in the hands and feet during a frigid ride up the mountain to leave one pondering the decision to spend $1,000 on a bunch of shiny new gear and a season pass. And I sympathize with your particular issue, Frozen, because I was one of those miserable kids on a ski-racing team with Raynaud's syndrome, a condition that limits blood supply to certain extremities. This being the case, I feel especially qualified to speak to your question.
The golden rule is to stay dry. The moment any hint of wetness either penetrates or wells up in your jacket or gloves, it's game over. Yes, people love to say that wool and synthetic base layers keep you cozy when wet, but warmth is relative. To avoid moisture, you must ensure that your outer layer is as waterproof-breathable as possible, and that's a delicate balance to strike. As a youngster, I made the mistake of begging my parents for the most waterproof gloves on the market. Once on, they made my palms sweaty—and subsequently frozen for the rest of the day. I skied the slopes of Sugar Bowl, California, with balled-up hands, my poles dragging behind me.
To ensure harmony between comfort and protection, look for outerwear with a waterproof rating between 10,000 and 20,000 millimeters (usually marked 10K and 20K, respectively) and a breathability rating around 8,000 grams (usually found on the label and in the garment's description on the company's website). Also, educate yourself about the technologies out there. It used to be that Gore-Tex was the be-all and end-all of waterproof-breathable outerwear, but Dermizax, eVent, MemBrain, and NeoShell are now pushing the envelope. Whatever you choose, try it out before hitting the lift line. Personally, I need to be able to dance to a full Led Zeppelin song in the parking lot without breaking a sweat for a jacket to pass the test.
A few other tips that will help you through: The same moisture-management rules apply to your pants; if you're confident enough, purchase a butt pad, which fastens around your hips and keeps your tush dry if the chairlift is wet. Unbuckle your boots while waiting for the lift; the more room you have to wiggle your toes (and thereby promote circulation), the better. For the same reason, thinner socks are preferable; thick material tends to cause toes to be crammed together, which is a recipe for numbness. Only use hand warmers in dire situations—they can overheat your fingers, and as mentioned above, if they start to sweat, you'll be done for the day. And as tempting as that pocket flask is, leave it home: alcohol impairs your body's ability to shiver. Besides, if windchill causes the temperature to dip below ten degrees, and there's no powder to be had, you're better off back at the lodge. (Pocket bacon, however, is acceptable—in fact, nourishment of any kind will elevate your body temperature.)
One last bit of advice: Pee frequently, dear reader. A full bladder contributes to heat loss, and your extremities could use that warmth instead.
Send your questions to deargear@outsideinc.com.