The Six Pieces We Brought to a Ski-Hut Trip in the Alps
The stakes are high when you're in the backcountry for multiple days at a time. This is the gear we relied on.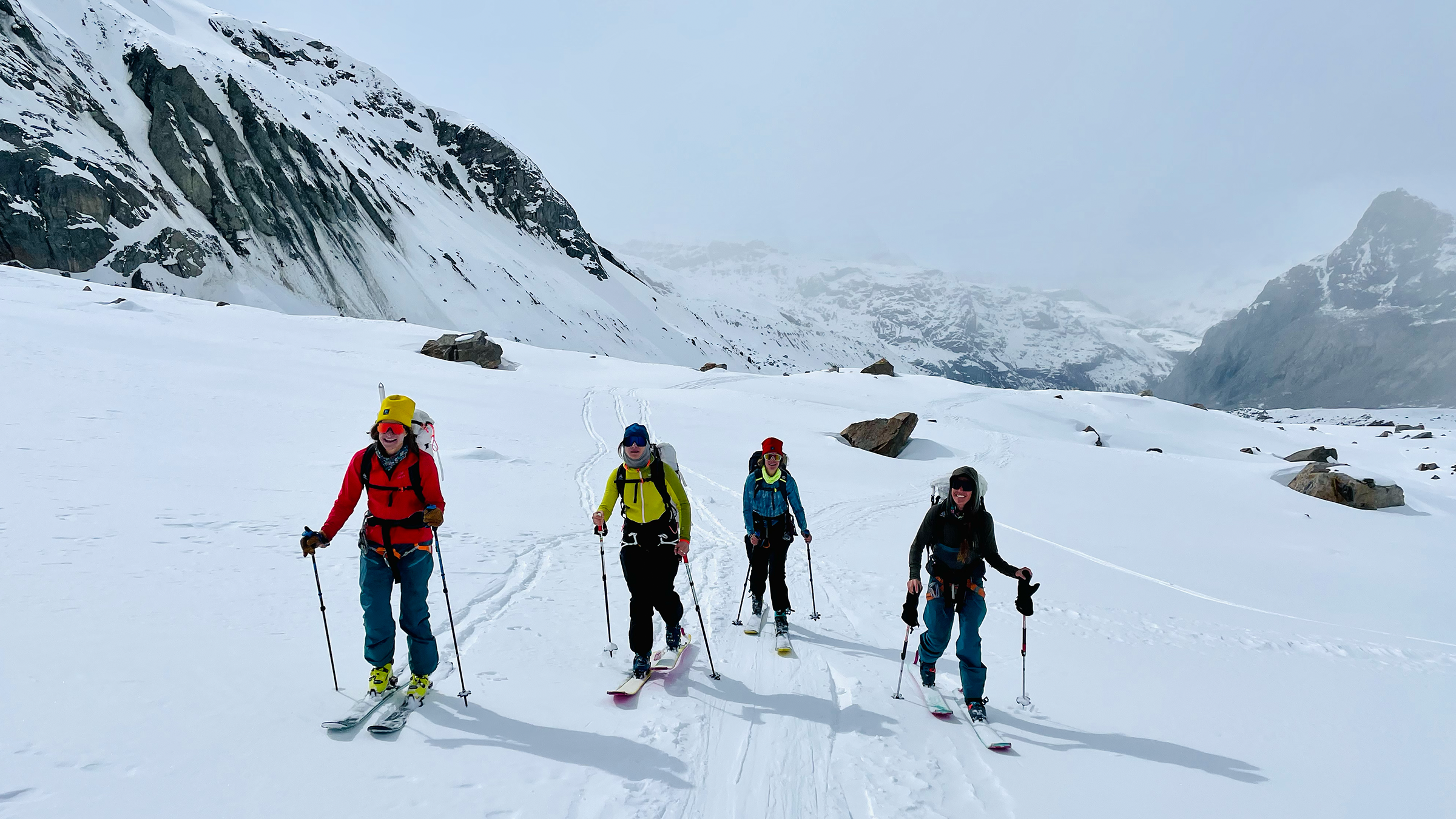 Heading out the door? Read this article on the new Outside+ app available now on iOS devices for members! Download the app.
If there's one thing that will burn you on a hut-to-hut ski trip, it's packing too much stuff. It's worth spending the time to pack all the right things, and nothing extra. For me, on a backcountry hut trip this spring in the Alps, that meant choosing items that were lightweight, highly functional, and didn't stay wet or get smelly. Here are pieces that met or exceeded expectations and emerged as my favorites.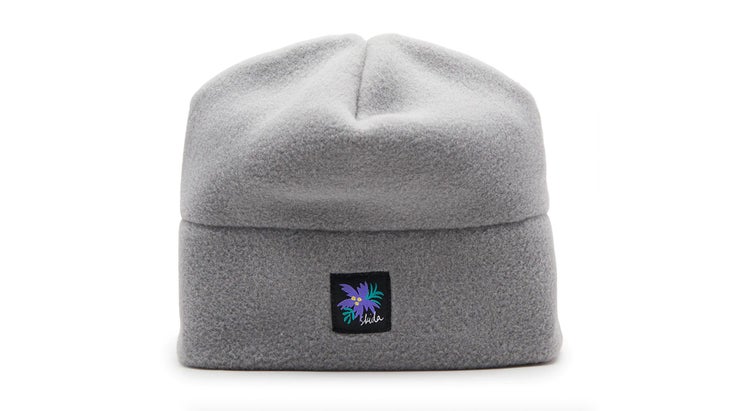 I had the lightweight, fleecy Skida Low Pile Hat on my head most of the time. It cut the wind and kept my ears toasty during cold tour days and was a stylish way to cover my gross hair at night in the hut. On sunny days I swapped it for an old ball cap with a flippable brim that fit under my helmet. For the in-town aprés scene I donned the Tio Lee Fargo (there's nothing wrong with a little fashion!). It's warm, aesthetically different from most hats I wear, and added a little flare to the puffy and jeans I wore everyday.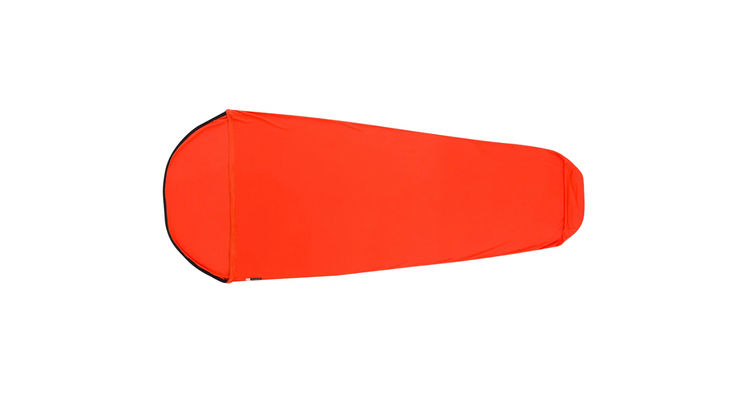 I often use the Sea to Summit Premium Silk Travel Liner ($129), but I chose the Reactor Extreme this time. Its polyester liner is a little heavier than silk, but I brought it because the next-to-skin feel is much cozier. It claims to add up to 25 degrees Fahrenheit, and I found it warm enough to use it as a standalone sleep system in warmer hut bunks without needing to add the provided quilts.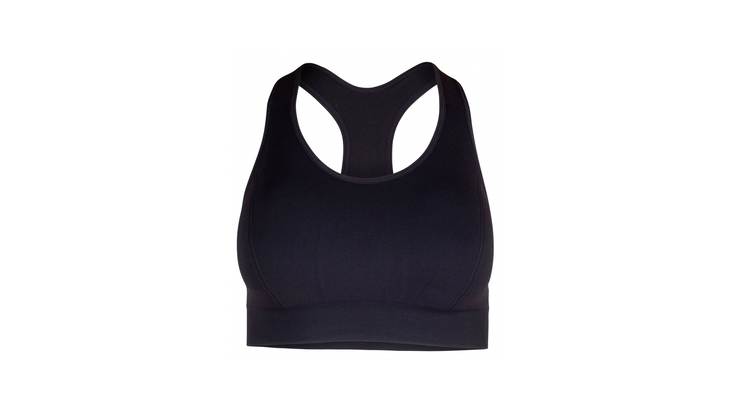 The new gold standard! I was on this trip with three other women and we all wore this same merino bra. It's supportive for ski touring with a longer fit and thick band that ensured it literally never moved and chafed. The wider straps didn't dig into my shoulders after long days under a heavy pack. I hardly thought about it at all and wasn't jonesing to take it off at the end of the day. Most importantly, it didn't smell after two weeks, despite many days with copious boob sweat.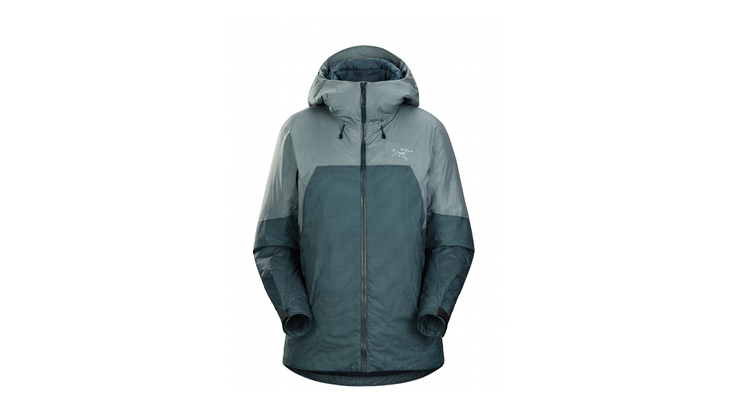 An "oh shit puffy" is always critical for those times when the weather turns and you need something to throw on during transitions to stay warm. The Rush was packable and plenty warm, though I was able to skin and ski in it on chillier days without overheating. This might have had to do with the brand's air-permeable liner, which according to Arc'teryx, "speeds vapour transfer." The face fabric is durable and wind- and water-repellant, which kept the jacket (and me) dry during a snowy white out day on the Aletsch glacier.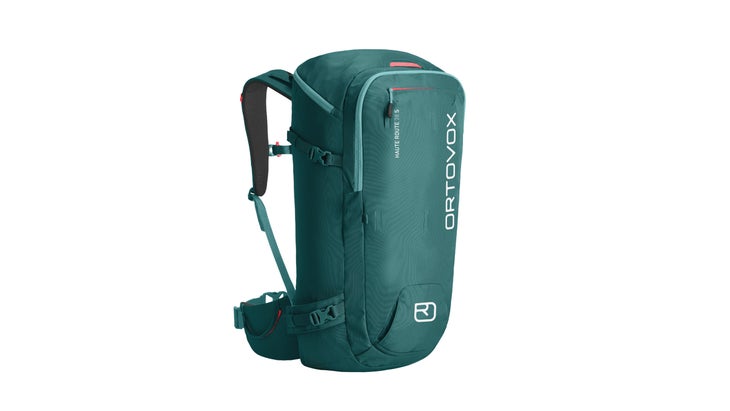 With each transition, be it from snow to hut or skinning to skiing, I was impressed by how well thought out and functional the aptly-named Haute Route pack was. Eight different compartments provide an easy spot to stow everything. I used the front outside zipper pocket for snacks; the top pocket for glasses, liner gloves, and other small essentials, the hip pocket for sunscreen, wax, and a scraper and the separate safety compartment for my shovel, probe, and my ice axe. My favorite feature was the back zipper which allowed me to access everything without unpacking. At night I could pull out my liner and toothbrush from the bottom of my pack without disturbing the other contents. 
The photos of this helmet might look a little dorky (most helmets do, to be fair), but I'm a big fan. At just over 10 ounces, it's lightweight and easy to pack, which makes it less tempting to leave it behind. I removed the visor for this trip, and appreciated the low-profile fit making it easy to put a hat under, or pull a hood over. I was also pleased with the helmet's breathability. At home in Colorado I never wear a helmet to move uphill, but this one was so low-hassle and well-ventilated that I barely noticed it and often left it on for short ascents. Plus, it's triple-certified for skiing, climbing, and biking, making it especially worth the price.