Mountain Fit
Sponsor Content: Boa
Travis Rice's Guide to Dialing In Your Snowboard Boots
Whether you're after big objectives in the backcountry or bombing corduroy, the right boot fit can make all the difference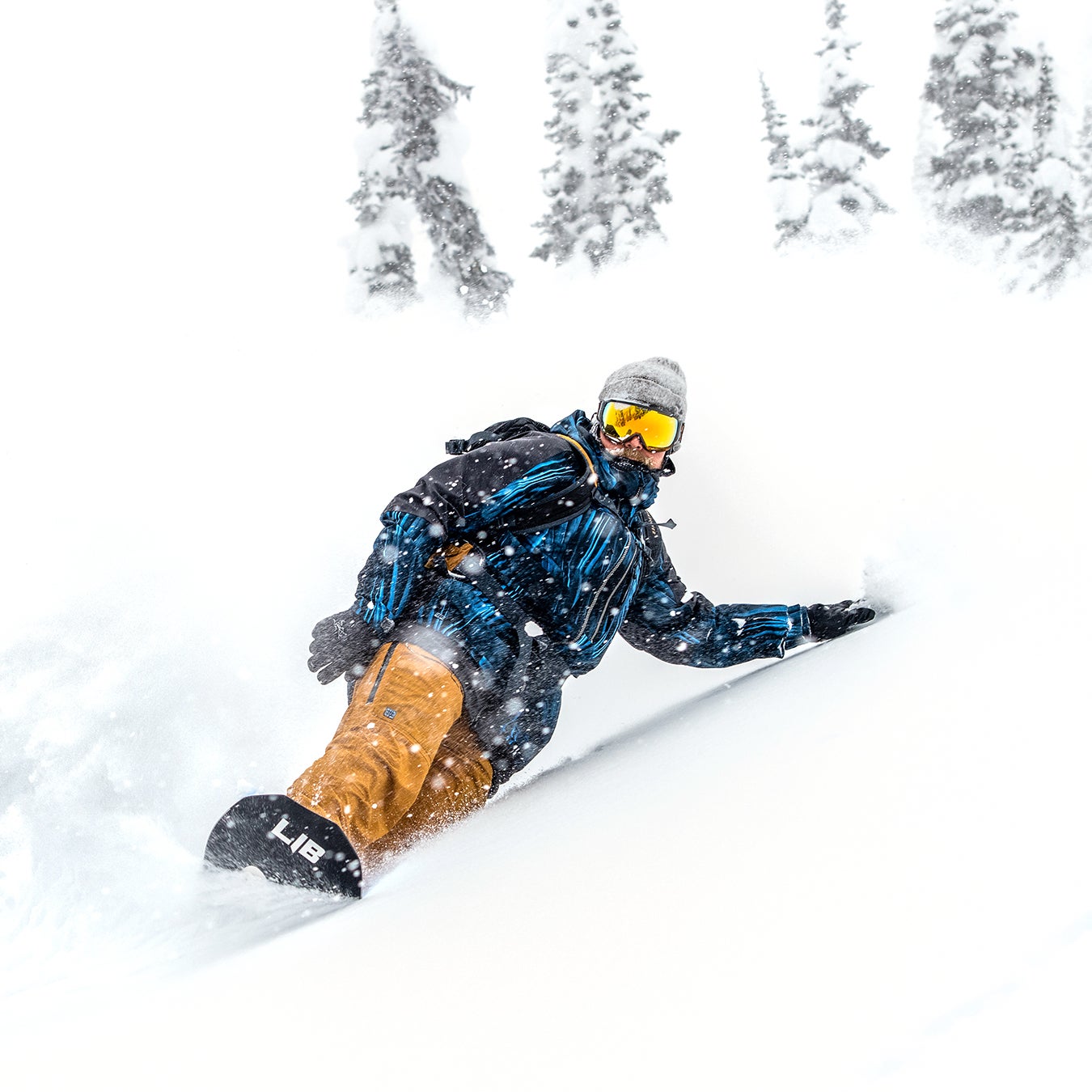 Big-mountain snowboarder Travis Rice has made a career of riding impossibly steep lines with a speed and power all his own. Sometimes he uses a chairlift, snowmobile, or helicopter to buy altitude. Other times, like when he spent ten days splitboarding through Yellowstone National Park in search of first descents while filming for Roadless, Teton Gravity Research's latest film, he gets there on his own two feet. Regardless of how he summits, Rice says that riding at a high level in trying terrain all starts with his feet. Here's how he gets set for the season.
Be Proactive with Fit
"As good as boot manufacturing is these days, everyone's feet are still a little bit different," says Rice. His advice? Explore aftermarket insoles, get a full-on boot fit, or even do your own little tweaks. "Folks tend to have trepidation about manipulating their boots, but a little cut for more room here or better arch support there can hugely improve your ride."
When trying on boots, Rice recommends wearing the same socks you ride in and making sure the toe box provides plenty of wiggle room. This ensures adequate circulation and a better chance of keeping your toes toasty—ultimately boosting performance and confidence. It makes sense: If you're painfully wedged into cramped boots or hesitant because you can't feel your toes, how are you going to feel about dropping in? "Confidence all starts with your feet," he says. "It's feet on up!"
Get Connected
"Your boot's fit system is one of the most important aspects of its performance," says Rice. "I've been in a DC Boa boot for more than 15 years. I live in these boots and value constant and quick adjustability."
 
The Boa® Fit System not only enables Rice to be ready to go in seconds but also lets him loosen and tighten the upper and lower zones of his boot independently and on the fly. "That adjustability allows me to manipulate fit based on changing conditions or different objectives. The fit I need in the terrain park is much more flexible, where with freeriding or top-to-bottom Jackson Hole Mountain Resort laps, you need more stability and a boot that will do the work for you. Boa gives me the ability to adjust on the fly. I'm constantly dialing it in."
Do Some Pregaming
Just because you refined your kit and mental game by the end of last season, that doesn't mean you can just blow off the dust and think everything's good this winter. "Before the season, I'm working on every aspect of my kit. I do a preseason check and lots of dry runs before I step into demanding terrain," says Rice. His checklist includes everything from wax, boot, and binding adjustments to taking avalanche refresher or first-responder courses.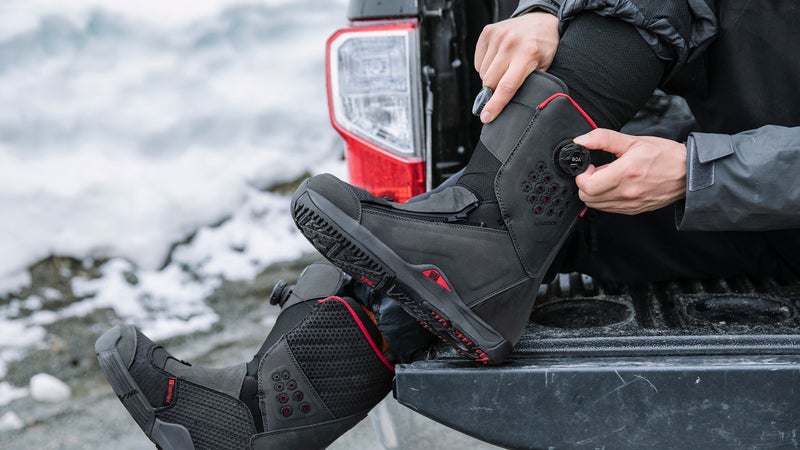 Don't Be a Drag
Rice's biggest pet peeve is toe or heel drag on ill-adjusted bindings. "Just take an extra minute to make sure your boots are centered from edge to edge. It's easy to overlook, but drag will negatively impact your performance. If not centered, then maybe a bit more toe than heel," he recommends.
Be Savagely Present
"Take a deep breath and look at where you're at. Look at who you're with. These mountains and those friends and teammates demand that you be on high alert," says Rice. This is more than just a Zen-style philosophy—it's also about being prepared to have your partners' back should the unforeseen happen. "Having your kit completely dialed frees you up to be hyper-present and make good observations and be in a clear state of mind. If you have an issue with your boots, that takes your concentration and isn't fair to the mountains or your team."
---
Dial in to fast, effortless, precision fit with the Boa Fit System. To learn more and check out the boots that Travis wears for peak performance, click here.