Gear Guy
What Kind of Socks Should I Wear Skiing?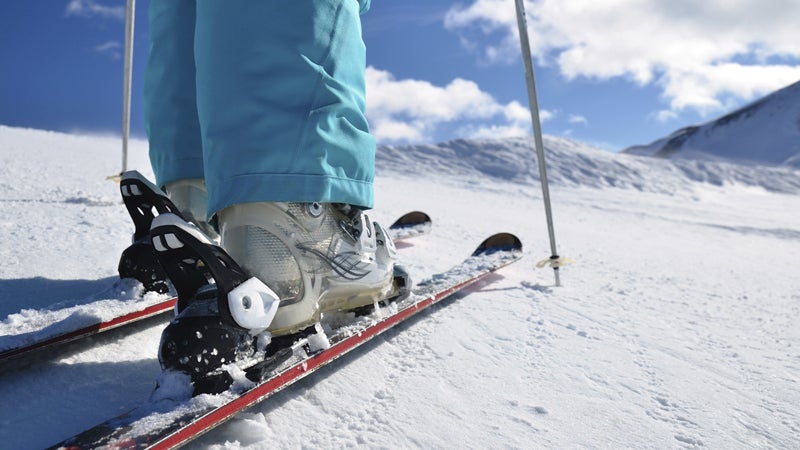 Heading out the door? Read this article on the new Outside+ app available now on iOS devices for members! Download the app.
Before I answer the question, let me relay an anecdote.
I recently met with Bob Gleason, co-founder of BootDoctors. The legendary boot fitter gave me a polite smirk when I pulled off my Dynafits to reveal heavy ski socks underneath. "Do you usually ski in socks that thick?" he asked.
"No," I stammered, "They were given to me and I am, uh, just testing these." And while Gleason tried not to embarrass me in the exchange, I was humiliated. Ultra thin socks—when coupled with a boot that fits well—are by far the best option for skiing, says Gleason. 
The Telluride-based boot fitter would know. He's been on the leading edge of ski-boot podiatry since 1977. After growing up skiing, Gleason worked with Hanson Ski Boots, which specialized in creating boots for people with disabilities or injuries. It marked his first opportunity fine tuning ski boots with the help of sport podiatrists, and he's been using science to dial in the footwear ever since.
A thick sock will collect sweat and hold moisture close to your foot, Gleason says. A thin sock, on the other hand, will move sweat from your foot to the liner, which is designed to wick that moisture away from your body. It might sound counterintuitive, but thin socks with keep your feet much warmer during a day of skiing. Bulky ski socks also tend to bunch up. Those wrinkles can easily reduce circulation to your feet, making them very cold.
Gleason personally prefers thin socks made from merino wool. "Merino is great because it's a fiber that naturally pulls moisture from the foot," Gleason says. "It also keeps you warm." He also recommends buying socks without seams over the toe because the pressure can cause discomfort. Look for a "nice clean toe box," and you should be all set.
Heading to the ski shop now? Here are three thin socks Gleason recommends.
Smartwool PhD Ski Ultralight
"Smartwool is the benchmark," Gleason says. Smartwool was one of the first players in the wool sock game and it's still producing breathable, warm, odor-fighting socks that ski incredibly well. The PhD Ski Ultralight is no exception. It feels so light on your feet you almost forget you're wearing socks.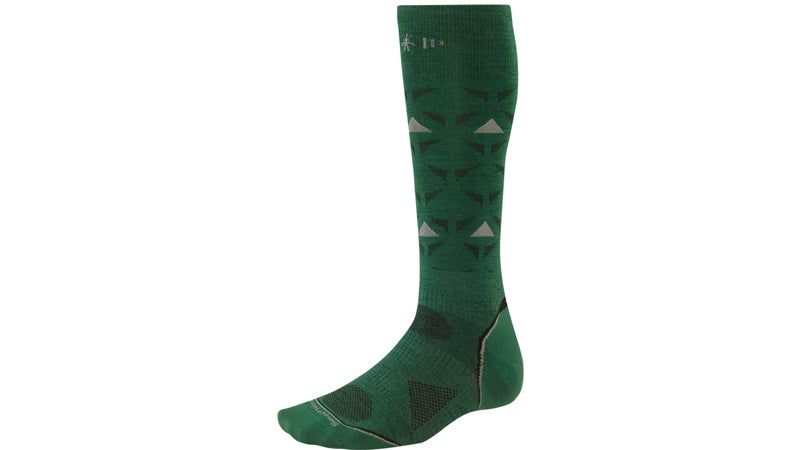 Fits Ultra Light Ski
Gleason loves the minimalist way Fits stiches the toe box of its ultralight ski sock. Fits also uses some of the deepest heel cups in the business, which makes its socks less likely to bunch up while skiing. Like all the socks Gleason suggested, they are made from a high-end merino wool.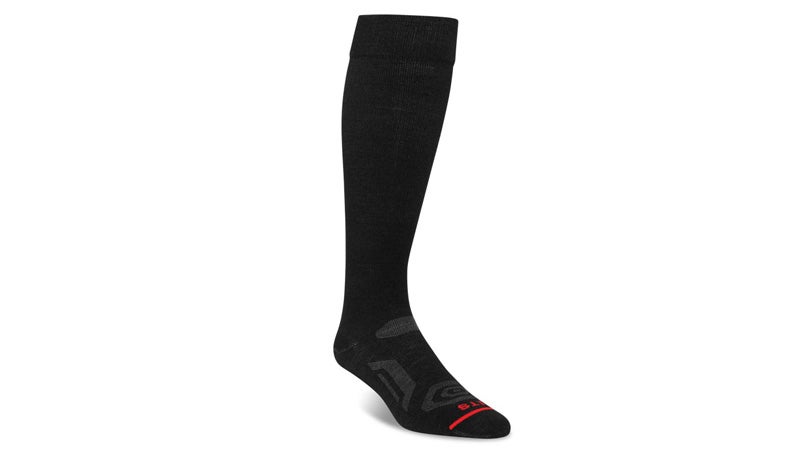 Point6 Ultra Light OTC
Point6 managed to make a sock that's lighter weight and has a higher thread count than its competitors, according to Gleason. While Point6 hasn't been around as long as Smartwool or Fits, it has formed a loyal following because of how durable and lightweight its products are.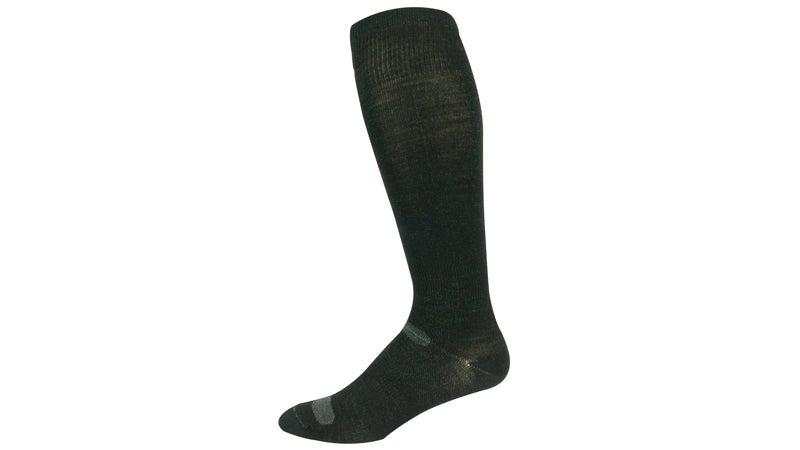 Lead Photo: Getty Images/iStockphoto