The World's Biggest Ski Swap Is in…Alabama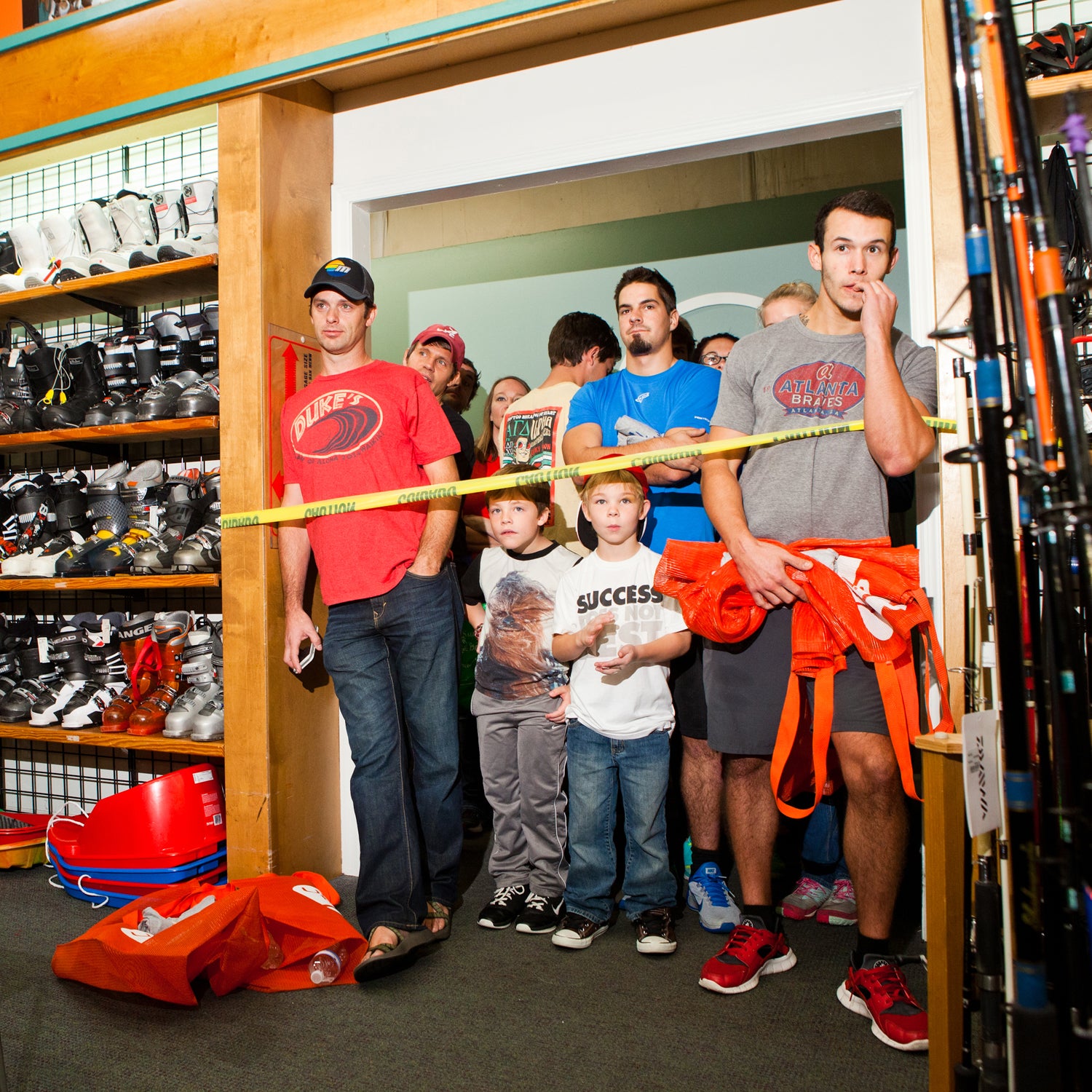 Photography by Nathan Morgan(Photo)
Heading out the door? Read this article on the new Outside+ app available now on iOS devices for members! Download the app.
More than 99 percent of luggage gets claimed as soon as it's unloaded from the plane. The remaining 1 percent is sold to the Unclaimed Baggage Center, a business in Scottsboro, Alabama, that runs a 40,000 square-foot store where 5,000 of these forgotten items hit the sales floor each day. Over a million total items pass through their inventory each year.
The warehouse gets lots of electronics and clothing, but truly weird products show up, too. (Think a full suit of armor and rare musical instruments.) There's also a lot of ski gear—and not just rental junk either. There's high-end AT boots, top-notch skis, and plenty of Gore-Tex, all steeply discounted. Jackets go for roughly $15 to $200, boots for $15 to $100, and skis for $50 to $225.
The result: a ski swap on steroids, with 6,500 buyers waiting hours to get inside.
Photo: Nathan Reed, left, drove down from Chattanooga, Tennessee, for the eighth year in a row to attend the sale. Next to him (left to right) stand twin brothers Tyler and Taylor Kidwell, Sean Floyd, and Michael Bowen.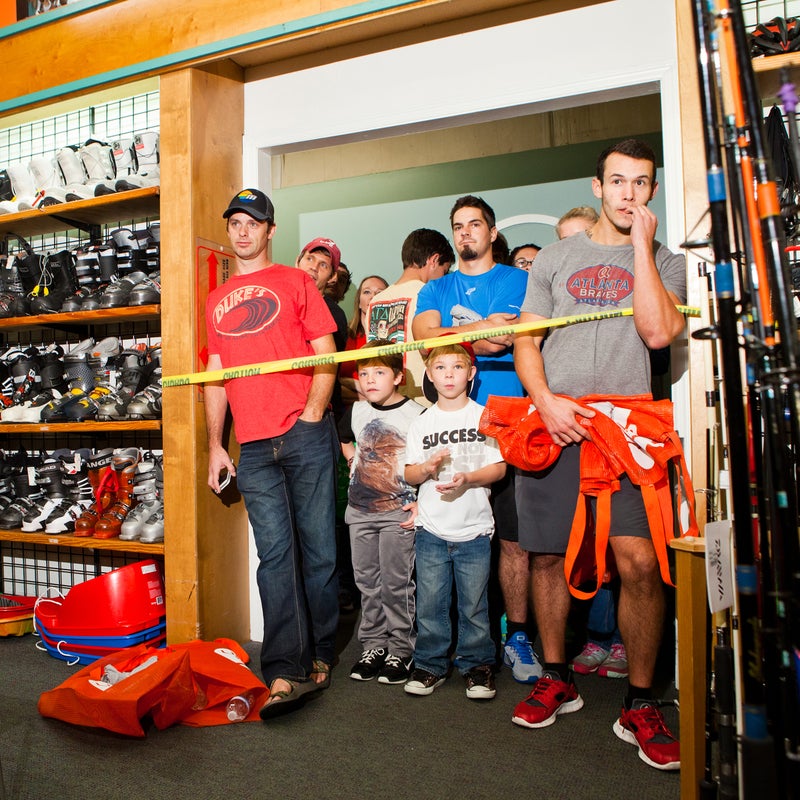 ---
Sam Cordle of Summerville, Georgia, waits in the rain outside the Unclaimed Baggage Center.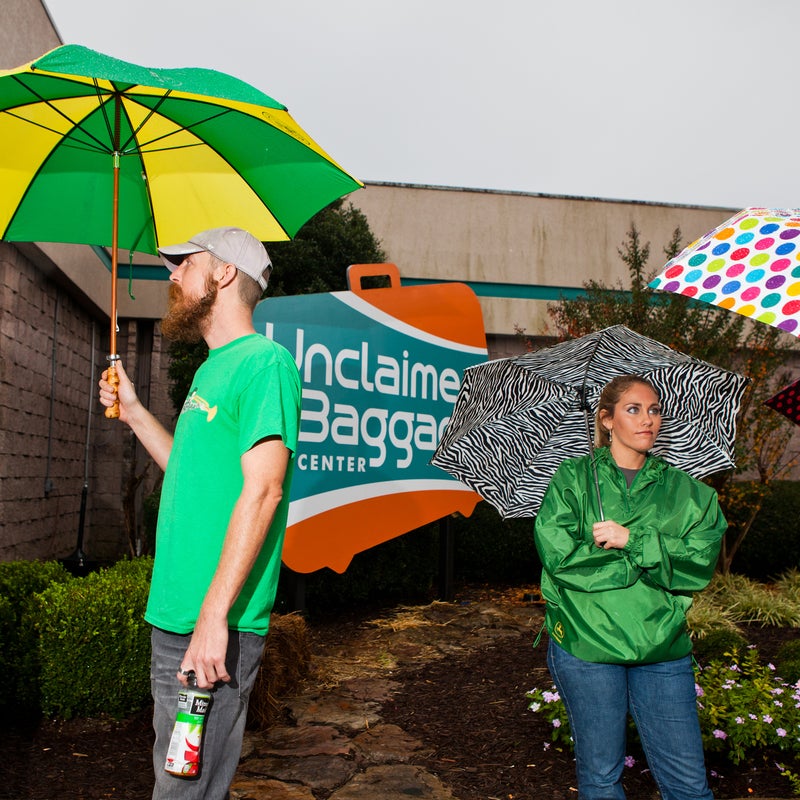 ---
Racks of boots, including options from Scarpa and Dynafit, wait for anxious buyers.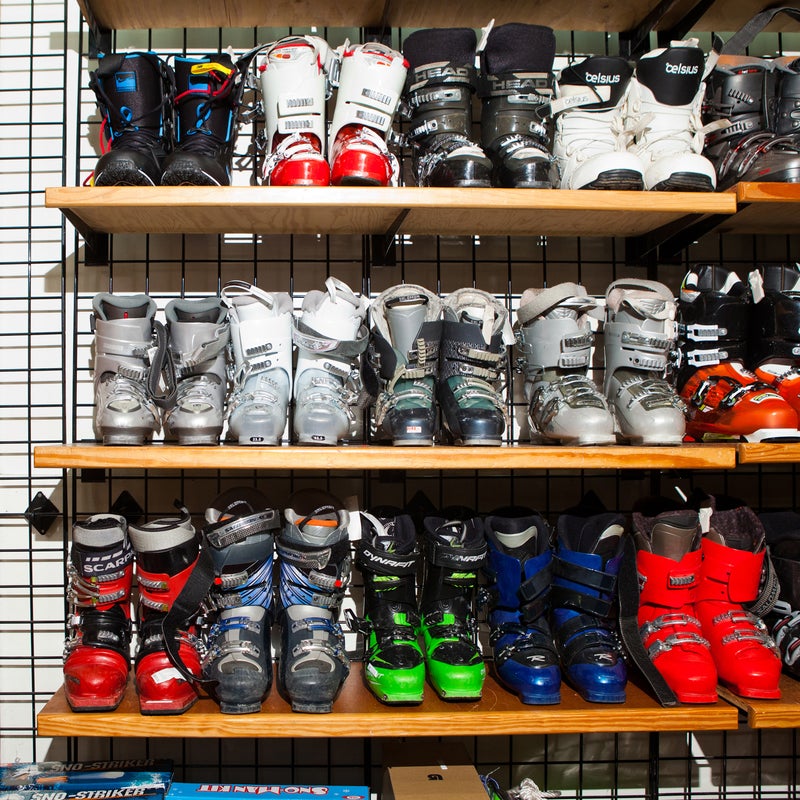 ---
Race skis, powder skis, and old-school relics were all on sale.
---
After waiting outside in the rain, shoppers do the wave minutes before they're allowed into the sale. The Unclaimed Baggage Center says it puts 5,000 items on the sales floor every day.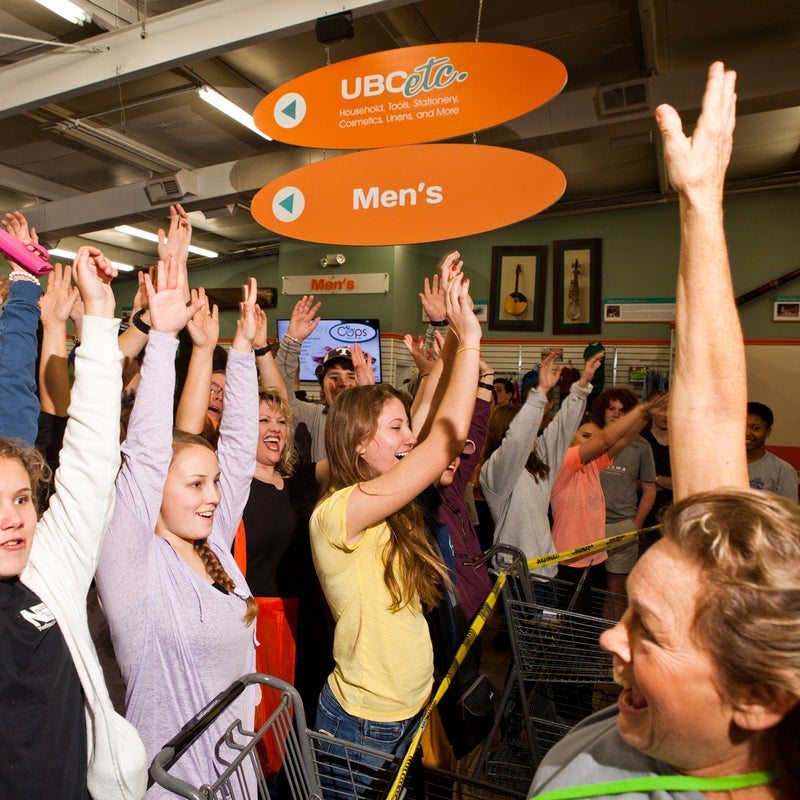 ---
Brenda Cantrell referees the pre-sale excitement, telling customers when they can begin pulling items off of racks. More than half the items were gone in less than 20 minutes after shoppers were allowed in at 8 a.m.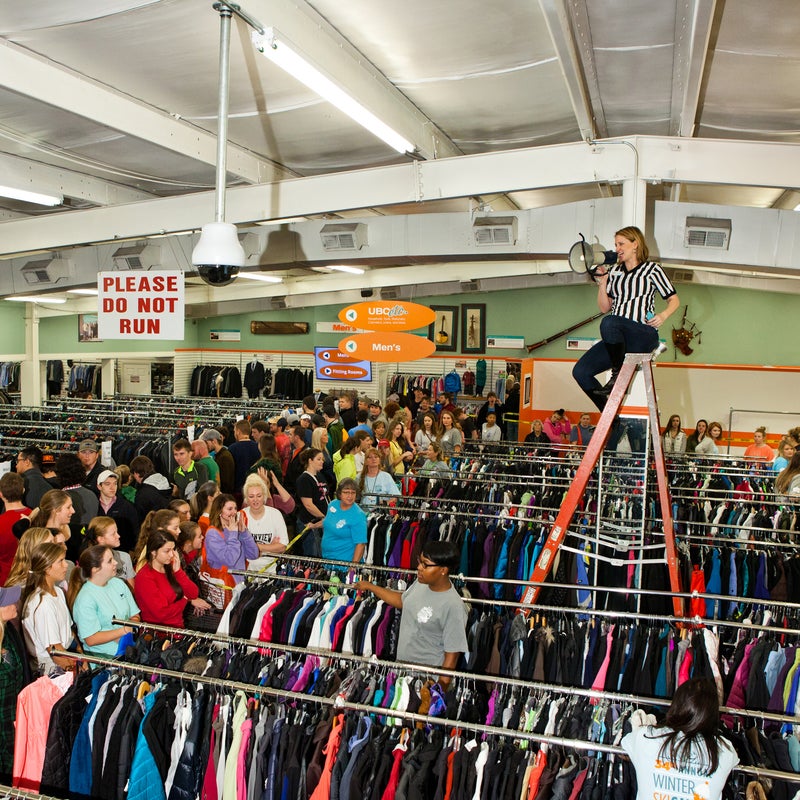 ---
A shopper nabs a shell from The North Face and a puffy from REI, both for $35.99.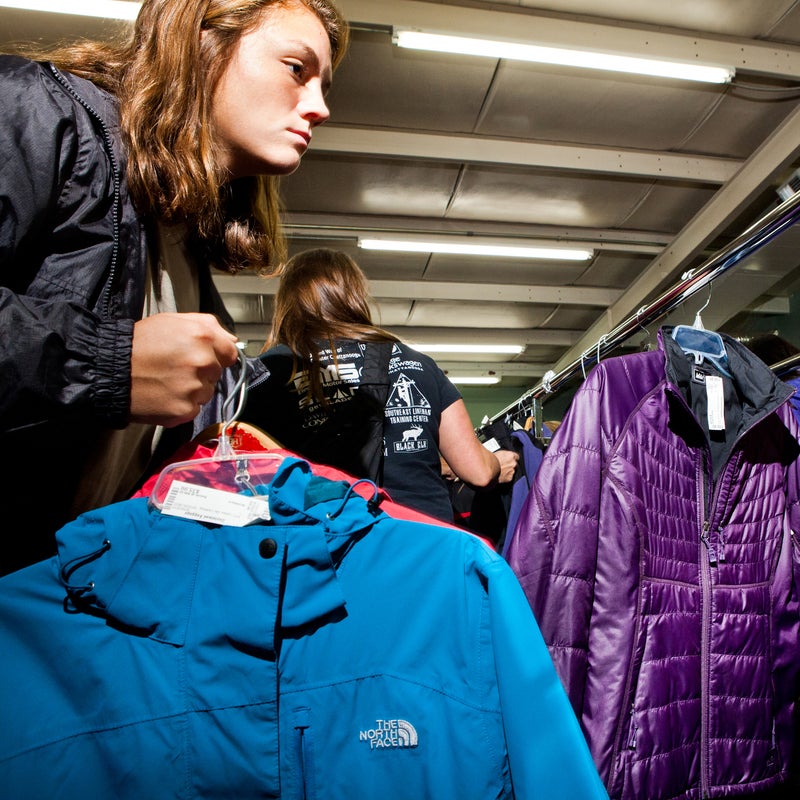 ---
Larry Stocks drove with his son from Gadsen, Alabama, to attend the sale for the first time.
---
Kelly Scott and her daughter Skyler, 2, live in Scottsboro and have been coming to the sale for three years. She walked away with a North Face jacket and a Patagonia vest that were marked down more than 50 percent off what she would have paid at a retail store.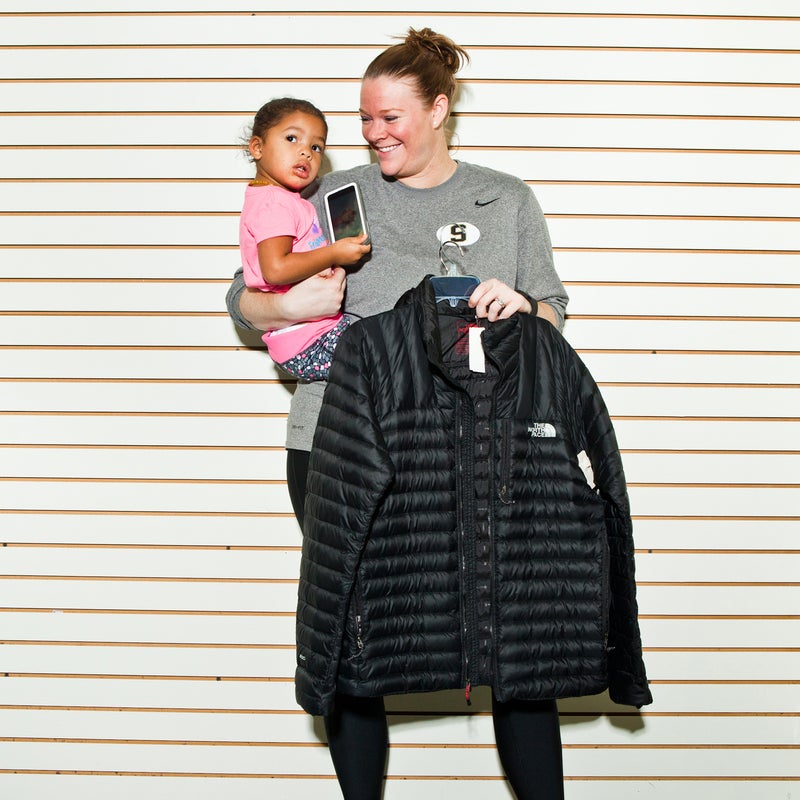 ---
Cameron Ashley, an employee at Unclaimed Baggage Center, took the morning off to shop for gear.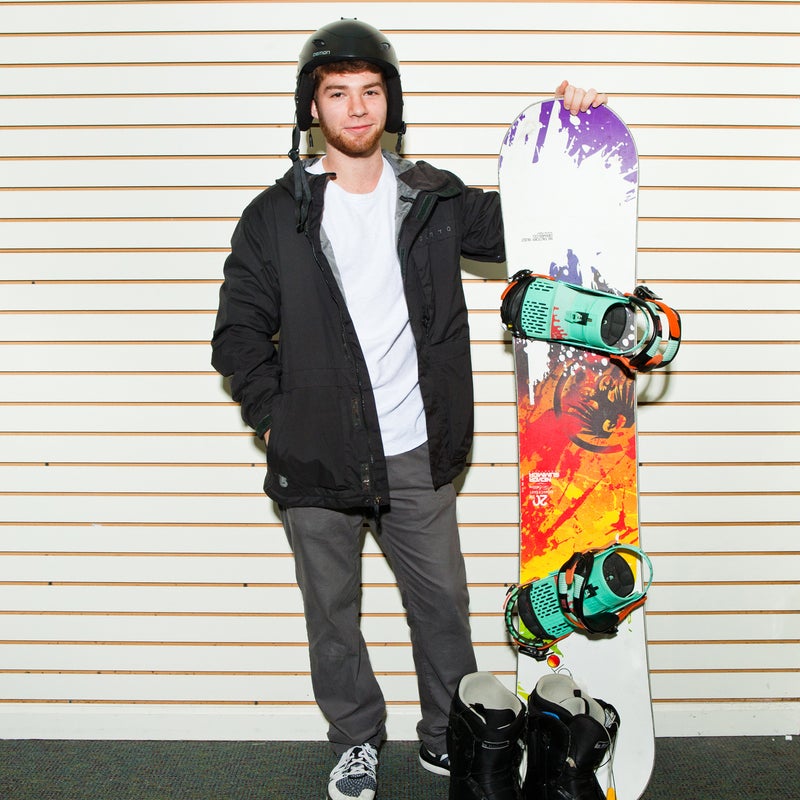 ---
Mike Murdock, from Rome, Georgia, has attended the sale for the past 20 years. He estimates that he saved $2,500 this year.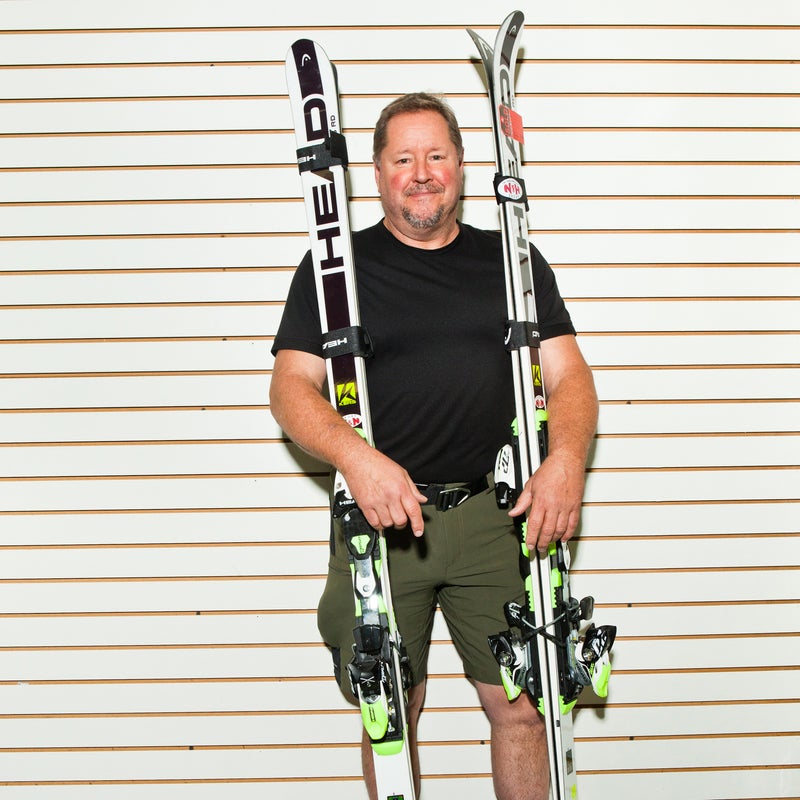 ---
Will Brazelton, of Auburm, Alabama.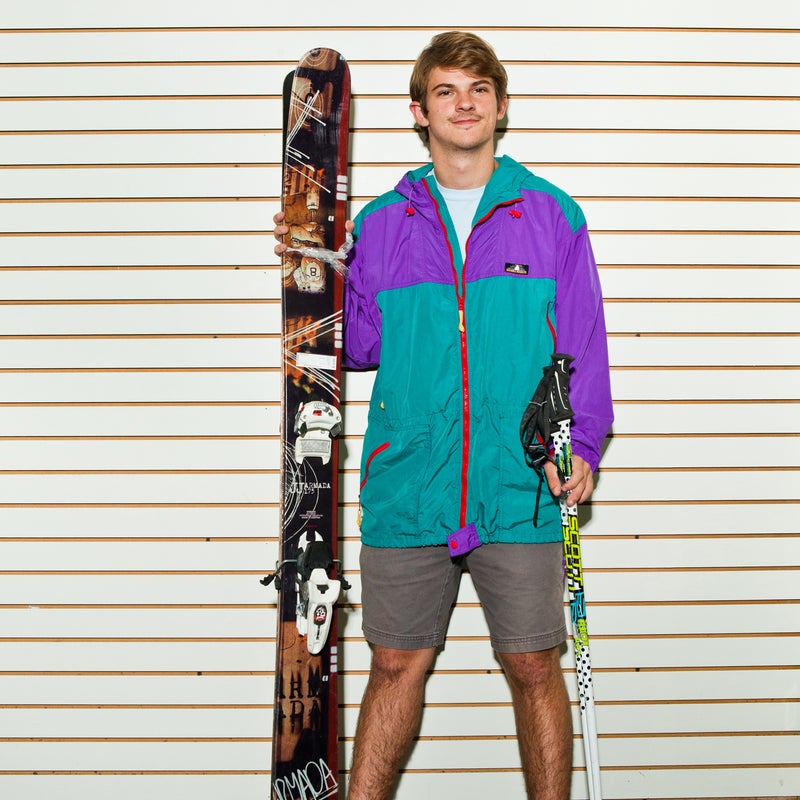 ---
Alicia Kidwell and her husband, Jeff, have been coming to the annual sale for 13 years. They now bring their 7-year-old twins Tyler and Taylor (pictured).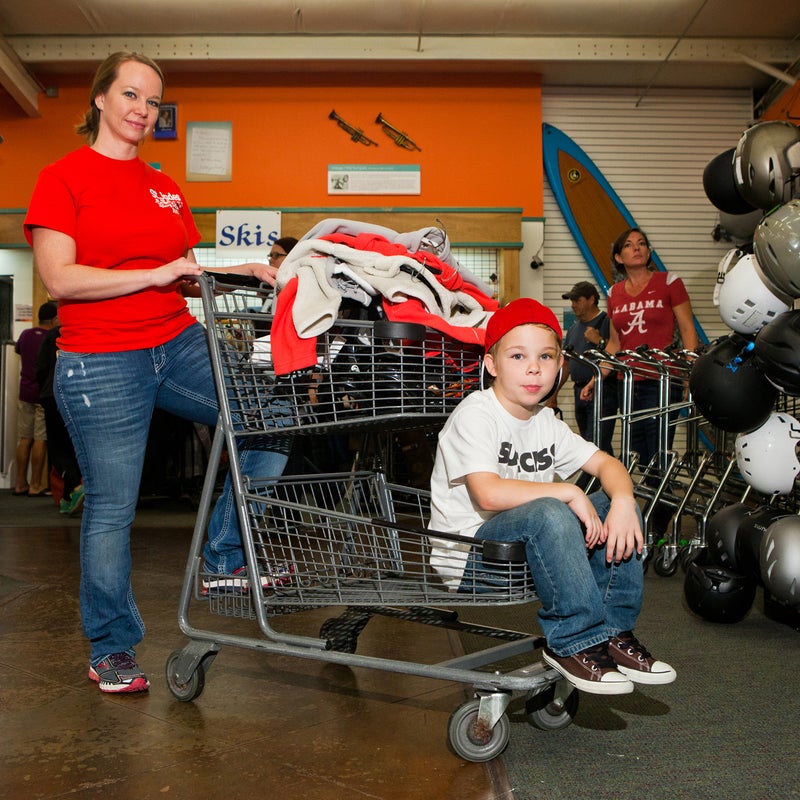 ---
From left: Friends Thomas DeGenaro and Ashley Thomas, of Pikeville, Tennessee, and Heather Magee from Chattanooga lined up at 5 a.m. to try and snag the best items.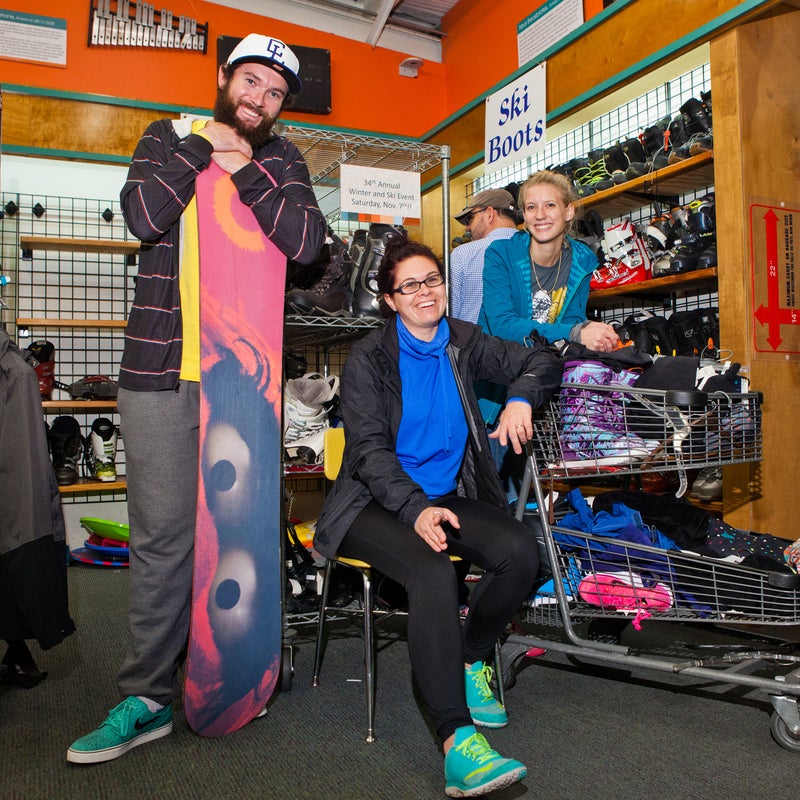 Lead Photo: Photography by Nathan Morgan