Why I Love the $220 Astral BlueJacket PFD
With a hydration sleeve, clamshell zipper pocket, and rescue-compatible features, this is the future of PFDs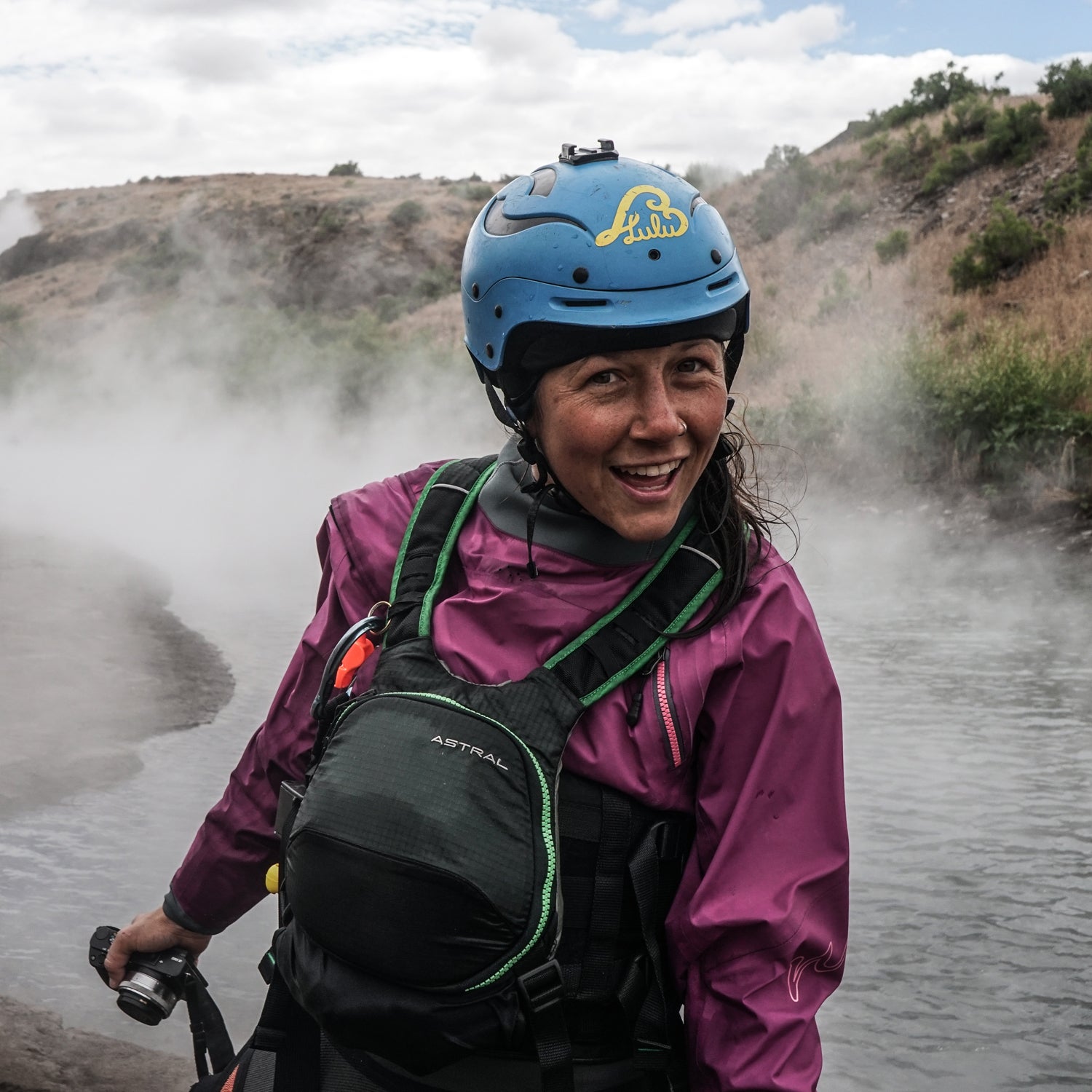 Heading out the door? Read this article on the new Outside+ app available now on iOS devices for members! Download the app.
Having lived in Minnesota for the past five years, I would venture up to the Boundary Waters a few times a year to paddle through the lakes and rivers. The place left a formidable impression on my appreciation of the outdoors. Ten days in a canoe over crystal-clear water, more loons than I could count, and long mornings lakeside—it was all perfect.
The only lousy part was spending five hours wearing an old hand-me-down life jacket. By day three, the inside of my upper arms were chafed raw, and if I did ever fall out of the boat, the compressed foam probably would have done little to keep me afloat. I eventually upgraded to the Astral BlueJacket ($225) and have never looked back. Here is why I think investing in a high-quality life jacket is a good idea.
Comfort
Sitting in an old, ill-fitting life jacket all day sucks. What separates the BlueJacket from other high-end models is the fit system, which features two foam panels, one in front and one around the waist. These panels move independently of one another, similar to the way that many backpacking packs have hipbelts and shoulder straps that move with you, rather than against you. This, combined with oversized armholes, allows for full paddle strokes without any chafing points. This also prevents the life jacket from riding up during vigorous paddling. You can enter the jacket overhead or from the side, and the simple two-buckle design makes for quick and easy adjustments. All the straps have small Velcro tabs at the end that stick to the fleece lining behind the front panel and keep everything out of the way.
Features
This is the only life jacket I've tested that has a built-in hydration sleeve—a great feature for hot days on the water. My 2.5-liter Osprey reservoir fits great in this compartment, and I drink way more water when I have this installed than when I have to rely on a bottle. It's worth noting that I mostly canoe, and some could find this feature cumbersome in boats with a backrest.
The front clamshell zippered pocket is the ideal size to keep most of my essentials on my person. It's big enough to hold my iPhone 7 Plus, a Morakniv Eldris knife, sunscreen, lip balm, and a notebook. Unfortunately, the pocket isn't waterproof, so anything you keep in there is at risk of getting wet if you go overboard. I flipped a canoe in Class II rapids and swam for 100 yards, and while my phone was certainly damp, it was still functioning. Still, a waterproof lining and zipper on this pocket would be a nice addition. Need more storage space? There are also two pockets on either side, as well as attachment points for rescue features like a web tow, radio straps, and quick-release belt add-on capabilities.
Aesthetics
Just like bike helmets, people are less likely to wear safety equipment if it looks dorky. Astral nailed the design of the BlueJacket. It's sleek and streamlined and comes in three different colors—red, green, and teal—so there's a color to suit pretty much everyone.
Price
Yes, $220 is a lot to spend on a life jacket. But after spending more than 20 days in mine, I think the cost is worth it. Any decent life jacket starts around $70, but the extra comfort and features of the BlueJacket make a huge difference when spending long days on the water and, in my mind, justify the extra $150.