Gear Guy
How Can I Get Into Kiteboarding?
My New Year's Resolution for 2013 was to learn to kiteboard, but I don't know where to start. Help!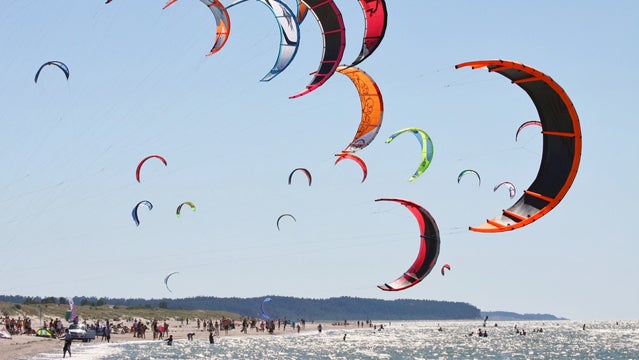 Inc/Shutterstock.com(Photo)
Heading out the door? Read this article on the new Outside+ app available now on iOS devices for members! Download the app.
If you're not scared of a little cold water, kiteboarding season is already in full swing. "We've been holding classes since the beginning of March," says Trip Forman, the co-founder of one of the largest kiteboarding schools in the country, Real Kiteboarding in Cape Hatteras, North Carolina, where water temperatures are hovering in the 50s.
Forman's 35-instructor school, which offers classes at all levels, benefits from being in one of the windiest areas of the continent. "When lunchtime comes, everyone in the shop gets on their wetsuit and charges," he says. For those taking classes or those just starting out, Forman recommends a $146 trainer package that Real designed with manufacturer, Slingshot. "An absolute rank beginner with no coach can fly it out of the bag," he says. "It enables you to practice the moves until they're second nature, like driving a car." The 3-meter size is good for adults on the water or snow, and the 2-meter is good for kids
Forman sees the most innovation in two specific areas of kiteboarding, freeride and light wind. In freeride, he was most excited about new kites that serve both beginners and pros alike. In the light wind category, Forman cited new kites engineered to fly in breezes of 10 miles per hour or less. "For the majority of people, time off is limited," he says. "When you have time, you just want to get your session on. With one of these light wind machines, the water may be glassy smooth, and yet you're still ripping back and forth, having a blast."
Liquid Force Envy Kite
Slingshot Turbine
Getting Started Kiteboarding: 2013 Liquid Force Envy Kite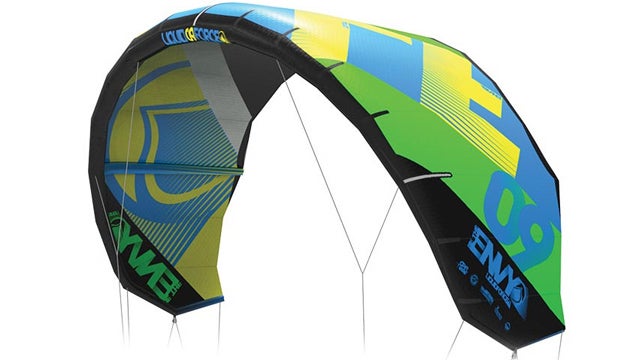 The Envy is a new breed of user-friendly freeride kite notable for its stability and the ease of relaunching it from the water. With new sizes for the 2013 season, you can match the kite to wind conditions, with sizes from 4 to 15 meters. "Liquid Force hit a home run with this kite," says Forman. "It addresses that apprehension people have about buying a product that they'll eventually outgrow."
Price: $1,800 (includes kite, control bar, leash, pump, and board)
Getting Started Kiteboarding: 2013 Slingshot Turbine
Slingshot's huge 17-meter Turbine makes it easy to rip, even in the lightest winds. For the 2013 model, the company adjusted the wing tip, design, and bridle for more speed and great relaunch. One nice feature of the kite is that it performs as well on the snow as in the water. "When you're out on the mountain on a high-pressure bluebird day and it's blowing 10 miles per hour, you can put the Turbine 17 on your snowboard or skis," says Forman. "Its huge canopy keeps you in the air longer."
Price: $2,150 (with kite, control bar, lines and backpack)
Lead Photo: Inc/Shutterstock.com
Trending on Outside Online