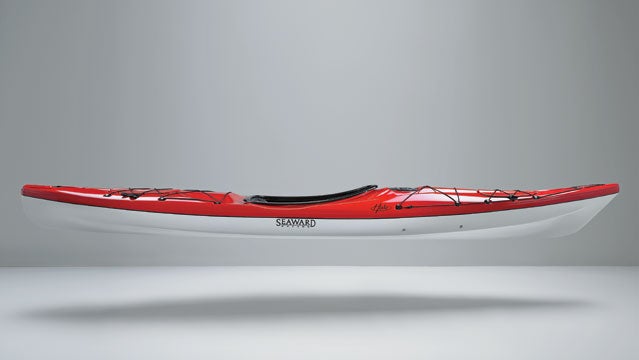 Inga Hendrickson(Photo)
Heading out the door? Read this article on the new Outside+ app available now on iOS devices for members! Download the app.
Seaward Kayaks Halo SR 130
For the past 25 years, British Columbia's Seaward has been making high-end, bomber touring boats from materials sourced entirely in North America. You can feel that pedigree in its first beginner-friendly, thermo-molded kayak. The Halo SR 130 is stable and easy to get in and out of, but it's also the fastest, lightest, and most maneuverable day tripper we've ever tested. It paddles much longer than its 13 feet suggest, thanks to a keel that extends the length of the hull. And with 144 liters of storage and an accessible day hatch, the Halo SR 130 can handle short multi-day trips. The SR stands for "super rec"—as in a souped-up recreational boat—and after paddling this boat for several weeks, we're happy to report that's dead accurate. 49 lbs.
STABILITY: 5
MANEUVERABILITY: 4.5
Alpacka Raft Yukon Yak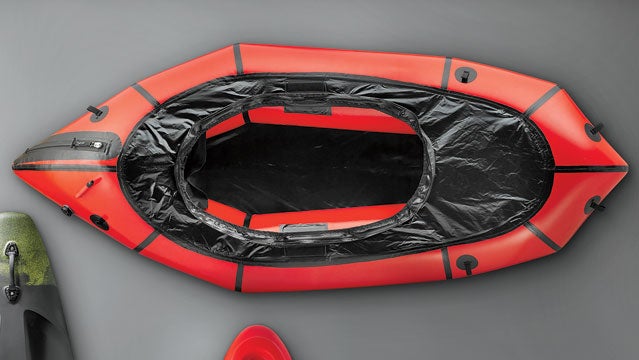 BEST FOR: Wilderness adventurers.
THE TEST: Rolled up, the 4.9-pound Yukon Yak could be mistaken for a sleeping pad. But in just over ten minutes of dedicated blowing, it transforms into a 7.5-foot-long craft with 12-inch tubes. Our 170-pound tester loaded it with two nights' worth of camping gear, attached the optional whitewater spray deck ($250), and survived Class III whitewater (though Alpacka rafts are routinely piloted down more difficult water). The Yak's new storage system allows you to pack gear inside inflatable drybags in the stern tubes—the added weight acts like a keel, making for more stable (if less agile) paddling.
THE VERDICT: Remarkably packable and adventure ready. 4.9 lbs.
STABILITY: 3.5
MANEUVERABILITY: 3
Wavesport Ethos
BEST FOR: New paddlers and river explorers.
THE TEST: The Ethos is stable and moves efficiently in flatwater, but this ten-foot-long whitewater-touring boat also appealed to more advanced testers when we pushed its limits in high-volume Class IV rapids. The progressive rocker in the stern allowed us to whip into eddies, while the domed deck made it easy to roll. We also loved the robust but simple skeg system—just a rope and a single spring—and Wavesport's infinitely adjustable new outfitting system. That said, the cockpit is pretty roomy; skinnier testers needed more hip padding.
THE VERDICT: Up for everything from lake paddling to multi-day whitewater trips. 54 lbs.
STABILITY: 3.5
MANEUVERABILITY: 4
Jackson Karma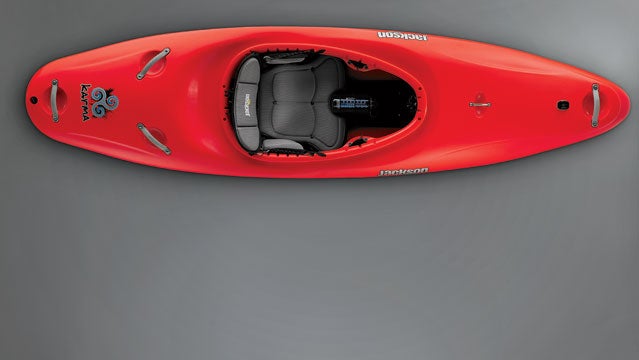 BEST FOR: Serious whitewater.
THE TEST: Creekboat designers have traditionally faced a dilemma: make a boat that punches holes well or one that boofs well. The Karma strikes the perfect balance. We were able to lean its pointed nose into monster holes and plow through, but it still had enough rocker and buoyancy to clear ledges. Jackson ditched the displacement hull it used on its last creeker, the Villain, and gave the Karma a flatter bottom, which affords a ton of primary stability, making it a great boat for new paddlers, too.
THE VERDICT: Just as much fun on Class V water as on Class I. 45 lbs.
STABILITY: 4.5
MANEUVERABILITY: 5
Perception Expression 11.5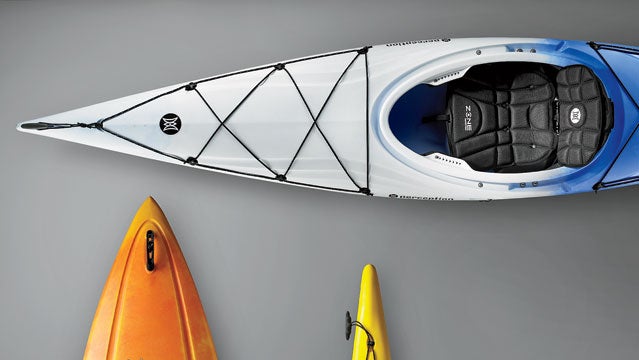 BEST FOR: Aspiring touring kayakers.
THE TEST: As the shortest and most affordable boat in the Expression line, the 11.5 isn't a drag racer. But its big cockpit is inviting, and its smaller size makes it considerably easier to turn (and to get in and out of the water). The medium width of the hull offers rec-boat-like stability, but it's still narrow enough to trim like a true touring craft. To save weight and keep the price down, Perception eliminated the front bulkhead, making self-rescue all but impossible, so stay close to shore in rough water.
THE VERDICT: Everything a beginner touring kayaker needs—and nothing else. 44 lbs.
STABILITY: 4
MANEUVERABILITY: 3
Old Town Twin Heron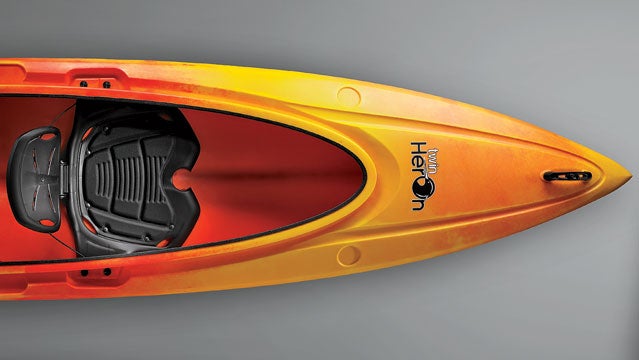 BEST FOR: Families.
THE TEST: Sometimes you want to cruise around the lake with a partner (or a few kids and a dog), and sometimes you want to paddle solo. The Twin Heron, with its removable front seat and unique design, lets you do either. Thanks to an extremely bulbous hull and deep keel in the first three feet of the boat, the Twin Heron tracks equally well with or without weight up front. We had no problem piloting it empty or with a rotating cast of kids, canines, and cargo.
THE VERDICT: Really sluggish, but who cares? This boat is about versatility and cruising around for fun. 54 lbs.
STABILITY: 5
MANEUVERABILITY: 2
Necky Elias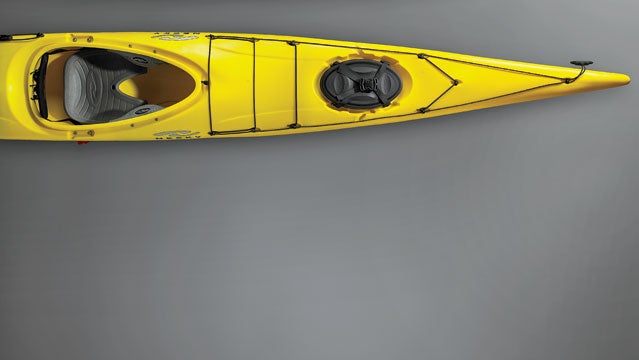 BEST FOR: Small-to-medium-size paddlers looking for a better-fitting touring boat.
THE TEST: It's hard to say how many men borrowed their ladies' bright pink Necky Eliza in the four years since that women-specific boat was introduced. The guys paddled pink for good reason: the Eliza was the lighter, more efficient cousin of Necky's awesome Chatham-series boats. Necky eventually got the message and this year came out with the Elias, which has a slightly larger cockpit and is a bit longer than the Eliza. It's not as fast as the Chatham, but it's lighter, and the hull design is more efficient—and thus more fun—for smaller paddlers.
THE VERDICT: If you can squeeze inside, you'll love this boat. 45 lbs.
STABILITY: 3.5
MANEUVERABILITY: 4
Lead Photo: Inga Hendrickson