The Best Sling Packs
For fly-fishers, falconers, and horseback riders, a sling pack is perfect for easy, one-handed access to gear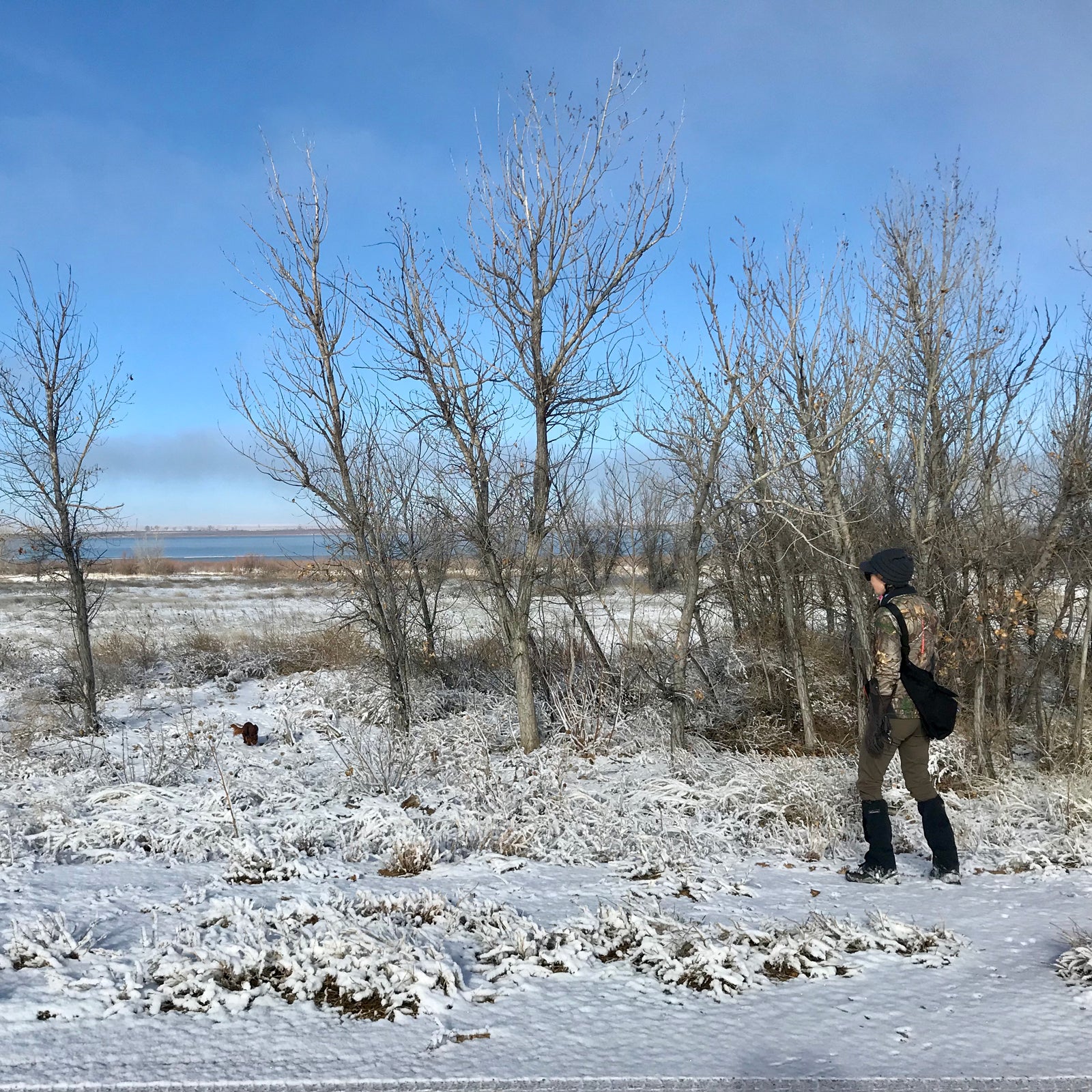 Heading out the door? Read this article on the new Outside+ app available now on iOS devices for members! Download the app.
Most of my time outdoors is spent with only one hand free. I fly-fish, ride horses, and practice falconry. I'm usually holding a rod, reins, or a redtail and only have my right hand free to access much needed gear. Regular backpacks aren't ideal during these endeavors, because I end up taking them off and on. Shoulder satchels and messenger bags are often too large and cumbersome and are meant for a person with two free hands. The ultimate solution: sling packs. 
I took each of these out several times while trail riding horses, fly-fishing in rivers, and hunting with my hawk, and I can also confirm that these picks are equally great for hiking, kayaking, and any other sport where it pays to have easy access to gear.
Osprey Daylite Sling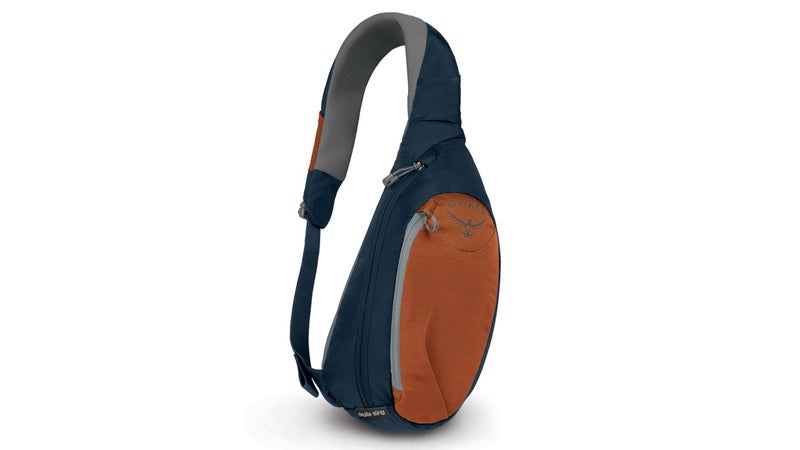 Waist Strap: No
Volume: 6 liters
Weight: 8 ounces
This is the smallest sling pack I tested, and it was perfect for both throwing over your shoulder to bike into town or use on the river to carry gear for brookies at a local stream. Anything beyond an energy bar, water bottle, phone, and wallet will require a larger pack, but sometimes your time outside is short and sweet, and this sings that song. If your load is light, and you want something that looks as good in town as it does in the woods, this one is for you.
---
L.L.Bean Rapid River Sling Pack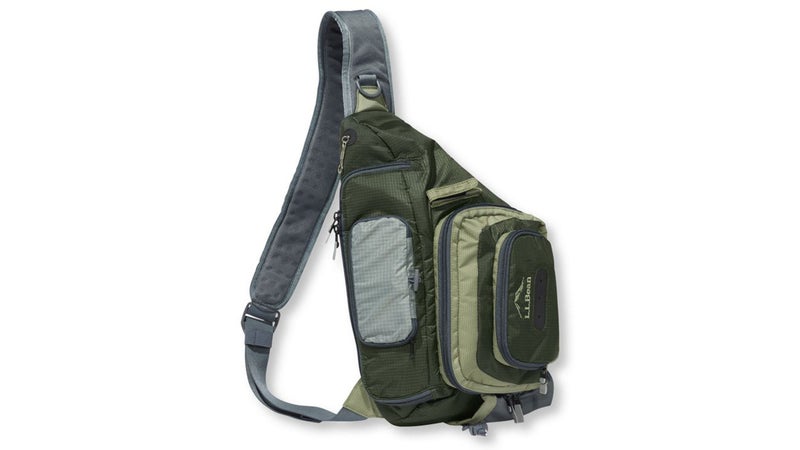 Waist Strap: Sewn in
Volume: 8.5 liters
Weight: 19 ounces
You don't have to be a trout fisher to appreciate a technical pack with this many compartments and heavy padding for precious cargo. With several zippered pockets, this larger sling pack helped me stay organized, even while carrying a lot of gear.
---
Orvis Safe Passage Sling Pack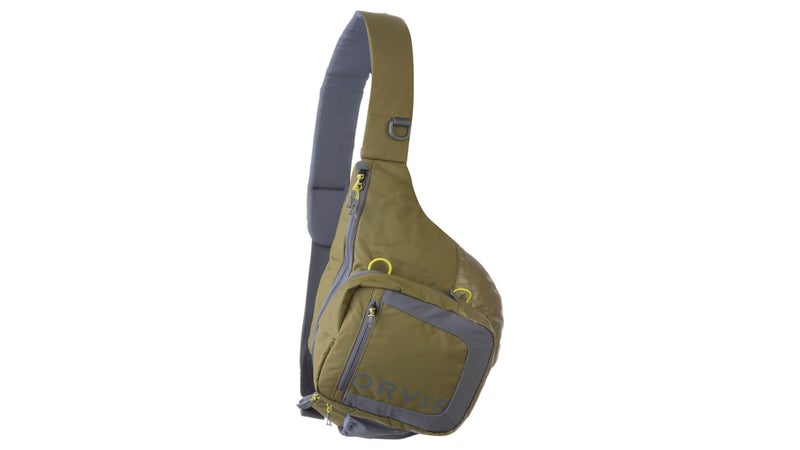 Waist Strap: Optional
Volume: 10.5 liters
Weight: 16 ounces
Also a fishing pack, the Orvis Safe Passage is made for comfort. It's less stiff than many others I've tried, which means it contours perfectly against light layers. The most recent incarnation of this pack has a removable waist strap and a bonus water-bottle pocket. If you need a general one-handed pack for a variety of outdoor activities,  you've found your sling.
---
Pineo Bandolero Hawking Bag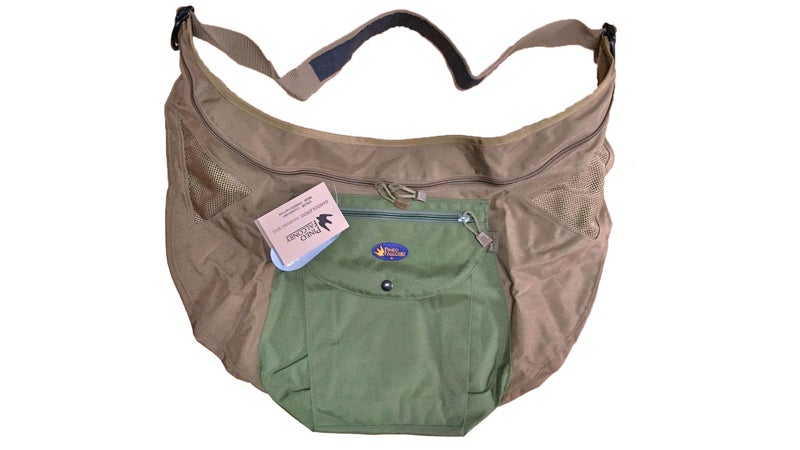 Waist Strap: Sewn in
Volume: 12–16 liters
Weight: 18.5 ounces
This pack is the perfect match for someone who wants a more useful version of an outdoor messenger-style bag, especially for cold-weather adventures. Easily the largest capacity of the slings I tested, the Pineo Bandolero felt like it was a part of my body. It has three main compartments (the large bag itself is divided in half), and the front pocket features a snap designed to open and close with one hand thanks to a genius loop. Though it's meant for people hunting with birds of prey, if you need something easier to access while wearing gloves as you snowshoe or ski, this is the answer.
Lead Photo: Courtesy Pineo Falconry