Power Your Home with Jellyfish Juice
Heading out the door? Read this article on the new Outside+ app available now on iOS devices for members! Download the app.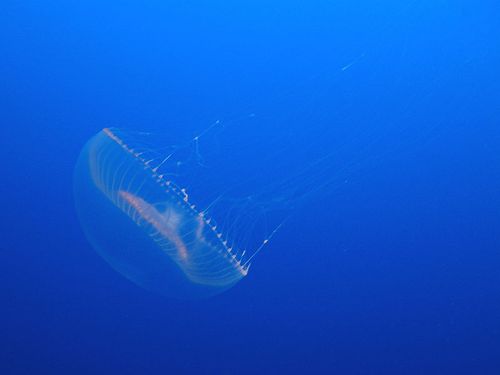 A team of Swedish scientists found a way to produce solar power using jellyfish goo, New Scientist reports.
Green fluorescent protein produced by the jellyfish Aequorea victoria (pictured above) can be used to create solar cells. "When exposed to ultraviolet light," New Scientist explains, the protein "absorbs photons and emits electrons, which travel around a circuit to produce electricity."
Algae also has the ability to produce electricity, however the algae energy device currently in use is only 0.1 percent efficient. Current solar cells that don't use jellyfish or algae are between 10 and 15 percent efficient, but the materials needed to make them are costly.
Learn more about the possibility of using sea life to produce energy–and maybe one day power your home. 
–Erin Beresini
Photo courtesy of Mnolf on Wikimedia Commons.
Trending on Outside Online