Stop Wasting Money. Move Into a Shipping Container.
Rhino Cubed's self-sufficient units get you off the grid.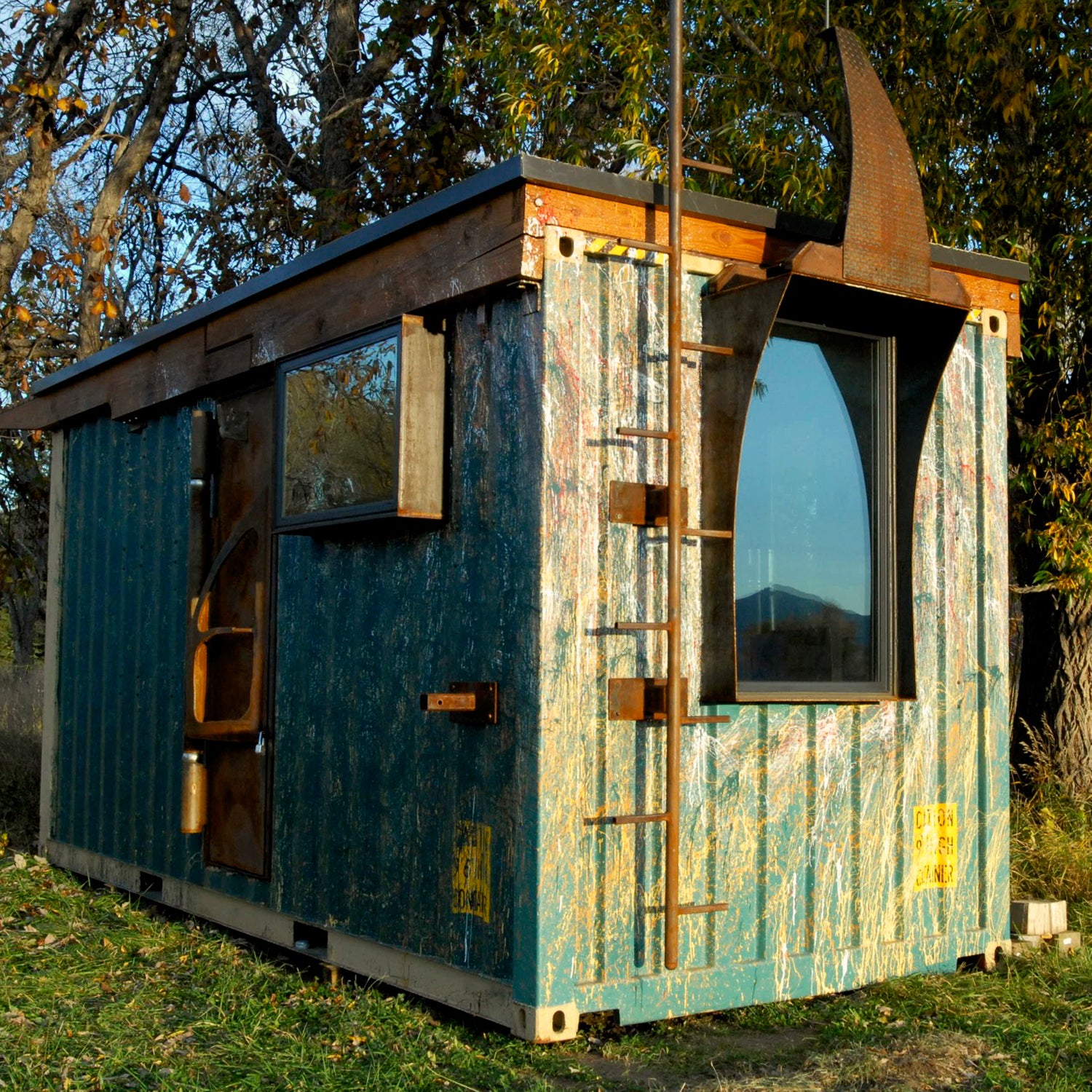 Courtesy of Rhino Cubed(Photo)
Heading out the door? Read this article on the new Outside+ app available now on iOS devices for members! Download the app.
Want a personal beach shack, mountain hideaway, lake house, backyard studio, or man cave? Then look no further than Rhino Cubed tiny homes, mobile units designed by a new company that puts a premium on sustainability.
The latest entry into the tiny house movement repurposes steel shipping containers into energy-efficient cubes. Founders Sam Austin and Jan Burton of Boulder, Colorado, wanted to build off-the-grid dwellings that fused their passion for art and architectural design.
They came up with two base models: the NakedTrainer and the Decanter. Both units come in 20-, 24-, or 40-foot sizes with a sculptured steel rhino horn riveted onto the exterior wall, a metal front door, and three windows. But whereas the NakedTrainer is a bare-bones model designed for DIY'ers, the Decanter comes with hardwood floors, wooden timbers, and finished walls. It costs $40,198 for the 24-foot version, while the NakedTrainer goes for $17,000 in the same size.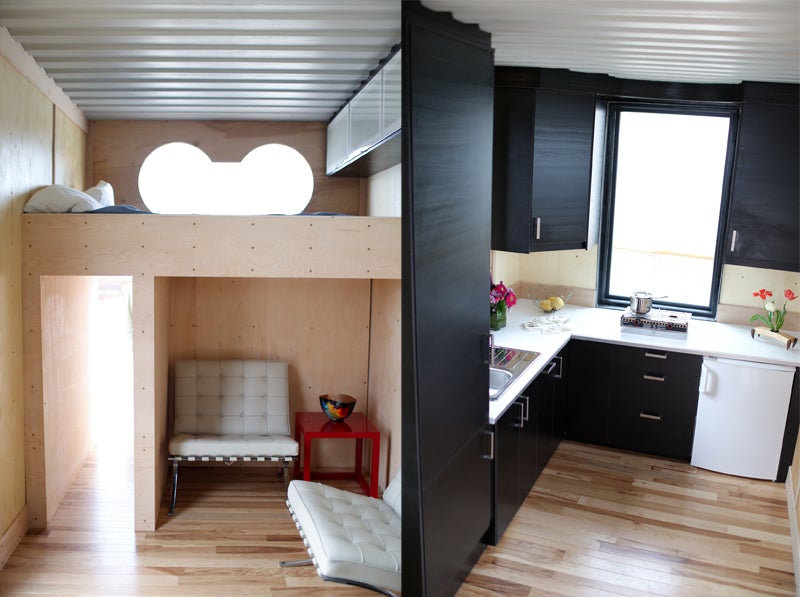 Both models are practically indestructible. Turns out shipping containers—designed to be stacked on a ship where they have to withstand ferocious weather—make sturdy cabins. "When Sam and I were thinking about names for our company, we were researching the animals we loved and felt represented the environment," says Burton. "A rhinoceros is large, robust, stable, and relatively passive until disturbed. We felt the rhino represented the safety, robustness, and stability of a container home."
Each up-cycled dwelling is unique, bearing dents and scratches from its life at sea. The living spaces have distinct personalities, mentions Austin. "I think it would be fair to say that I am a man who likes wrinkles and scars," he says.
We like the exterior of Rhino Cubed's $52,400 "Zulu Queen," the company's first prototype. A metal rhino horn juts out from one end of the 160-square-foot dwelling, while inside you'll find a full kitchen, Ikea cabinets, and a 1,250-watt solar generator.
From $17,000, RhinoCubed.com
Lead Photo: Courtesy of Rhino Cubed
Trending on Outside Online