Voormi Wants to Be the Colorado Startup That Revolutionized Outerwear
In an Outside Online exclusive, the company reveals new technology that could be a "reset button" for gear-makers everywhere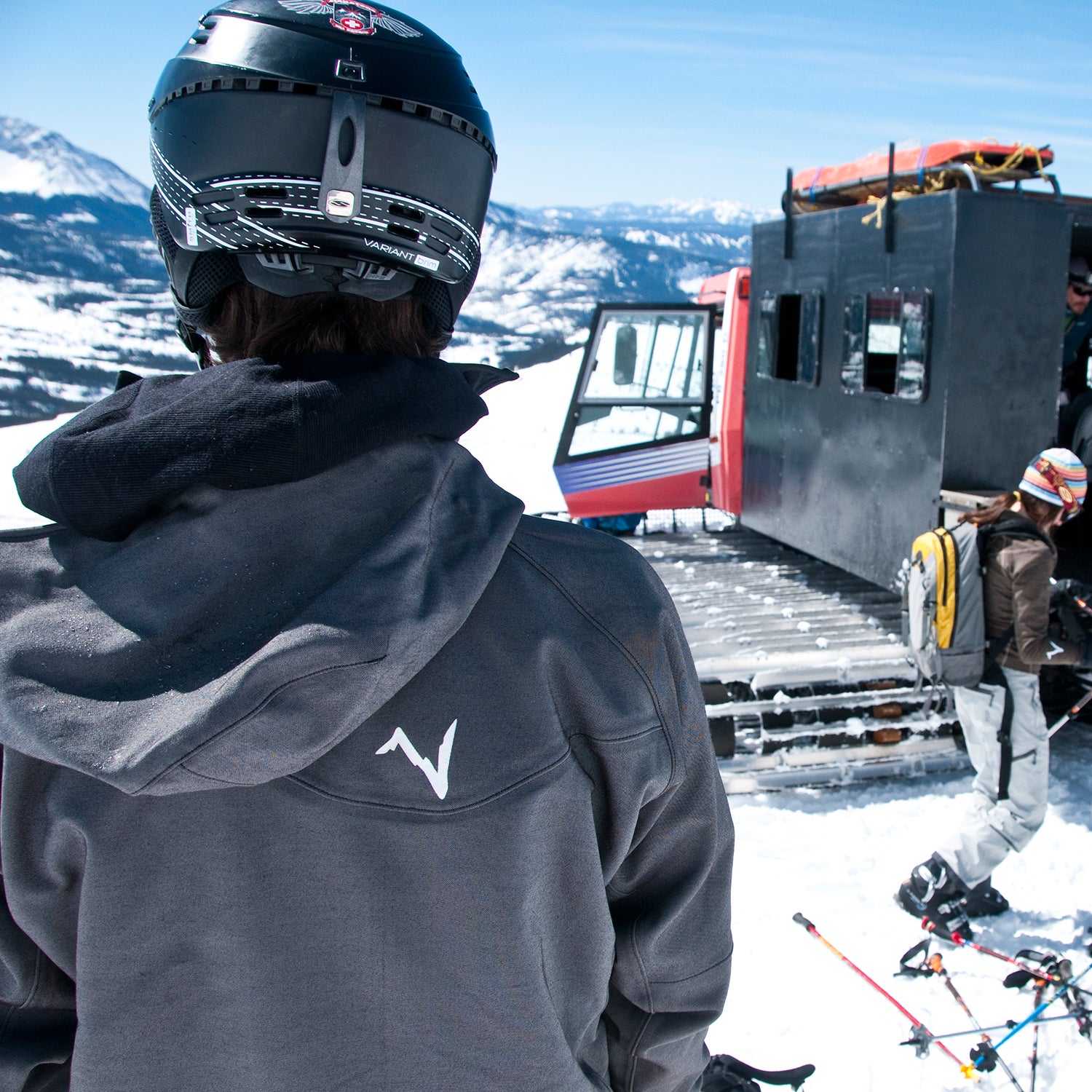 Trent Bona Photography/Voormi(Photo)
Heading out the door? Read this article on the new Outside+ app available now on iOS devices for members! Download the app.
At some point each fall, certain shoppers start looking at waterproof breathable outerwear and figuring out which permutation of the 40-something-year-old technology will get them through winter.
While some remarkable new membranes have come along since Gore-Tex was invented in 1969, most executions have been variations on a theme: A membrane between two layers of fabric, or a membrane between a layer of fabric and a polyurethane coating. That's where you get terminology like "three-layer" or "2.5 layer."
Voormi thinks it can change that. The Colorado startup's new Core Construction technology, which it's debuting this month, weaves fibers directly into a functional membrane. The result is a fabric platform that allows for additional loft or different surface textures by simply weaving in more fibers—no glue or layering required. You get a single-layer fabric with, say, the functionality of a hard shell and the look and feel of your favorite Icebreaker hoodie.
"We start with a functional membrane—windproof, waterproof, UV protecting, whatever—then we build a knit around that core," says Voormi marketing director Timm Smith. "The knit is fully in, out, and around that core. Then we can process that in various ways to either fully seal it and shut it down or leave holes."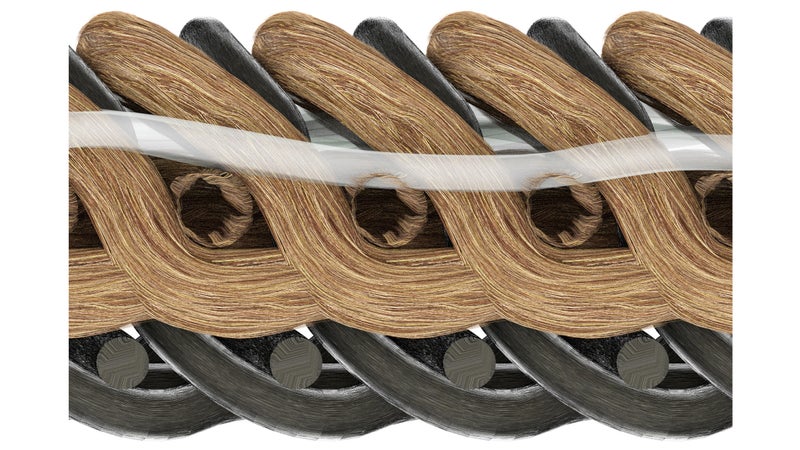 Smith describes Core Construction as a "reset button" for the industry. And while marketing directors are paid to hype, if Core Construction delivers as promised, it could indeed change your winter wardrobe in a big way.
While Voormi has worked primarily with merino wool since its 2011 founding and will be using wool in the Core Construction rollout, the tech isn't about a specific fiber. Rather, it's a process that can apply across the garment industry.
"You've got all the different kinds of fibers and yarns out there," Smith says. "Wool, cotton, nylon, aramid, fiberglass, whatever. And there are all sorts of functional cores that we can build with—insulative batting, windproof barriers, protective barriers, textiles that have stretch and recovery, etc. So now you've got all the different combinations. On top of that, I can make holes or not make holes to deliver different levels of protection. You can start to see virtually infinite combinations."
Imagine a windproof membrane co-constructed with wool yarn to create a light, single-layer pullover—your favorite merino baselayer but with windproof core. That's something like Voormi's new Access Hydro, one of three garments in the Core Construction rollout. The other two are the Drift Hydro (think: soft shell) and the AN/FO 3.0 (think: Arc'teryx-meets-Carhartt).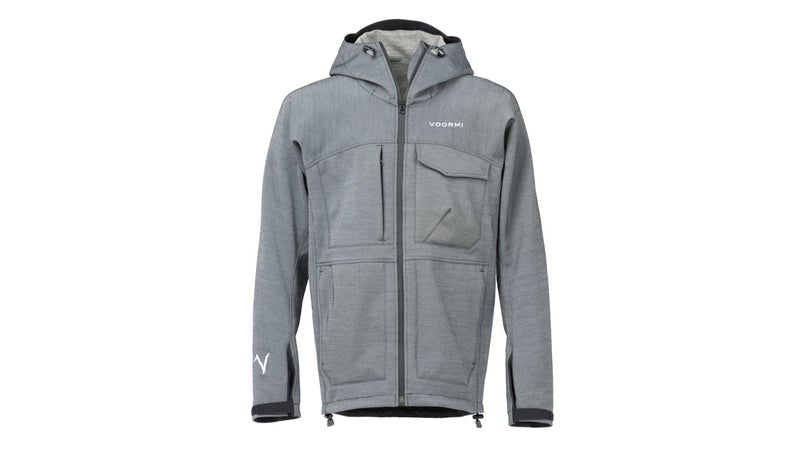 That last one is a variation on the company's surface-hardened AN/FO wool jacket, which Voormi creates by interlocking what Smith calls a "razor-thin" layer of wicking fibers on the inside of a wool fabric. An additional weave of nylon on the outside delivers the surface toughness full-blown outerwear requires. The result isn't a wool-nylon blend in the way you think of, say, an 80-20 blend being consistent throughout. It's a single fabric incorporating different yarns in different places.
"This is a move to a much more streamlined construction," Smith says. "Look at how much sleeker things have gotten with membrane construction since the '70s, with things like lamination. And what Arc'teryx has been able to do in terms of streamlining all of that has been remarkable. But we thought, 'Why are we buying all these components and gluing them together? Why don't we create one composite that does it all?'"
While this is a brand-new technology from a very new operation, Voormi has an impressive pedigree in both innovation and apparel. The company was founded in 2011 by former Microsoft managing director Dan English, who left the tech behemoth in 2005 to enter the specialty apparel industry, as an executive with the hunting brand Mossy Oak. After spurring a tech-driven overhaul of that brand's product-development process, in 2010 he lured 43-year Polartec veteran and product guru Doug Lumb out of retirement to launch Voormi.
The company didn't start selling to consumers until late 2013—and then only in very limited quantities—but it's been testing products in the field since its founding. English's son, Dustin, managing director at Voormi, is also a guide with the Alaska Mountaineering School. He's spent four years putting Voormi apparel to the test on expeditions to Denali and Antarctica, providing feedback that the company can quickly incorporate into new prototypes.
Voormi does everything domestically, from sourcing wool to creating fabrics and finished products. Smith credits that with giving the company a "small batch, mircrobrew" flexibility in terms of both prototyping and full production. Apparel brands—especially those made in Asia, as most are—generally need several months to fill retailer orders. (That's why all your favorite winter brands are showcasing their 2015/16 lines at industry tradeshows this month.) Voormi says it can get that lead-time down to just a few weeks.
While Voormi plans to continue creating finished consumer products, the company also has designs on being a fabric supplier to other companies. If Core Construction takes off, you could be seeing it on hangtags like Gore or Polartec.
"What we're going to be presenting is only the tip of the iceberg," Smith says.
Lead Photo: Trent Bona Photography/Voormi
Trending on Outside Online