The Best Wearable Tech of 2015
Heading out the door? Read this article on the new Outside+ app available now on iOS devices for members! Download the app.
How does one avoid drowning under the massive wave of new wearable tech devices flooding the market? Start by weighing your excitement for the features of a gadget against how well it talks with your favorite apps and sensors, like heart-rate straps and power meters. Rule of thumb: a device that shares data with a range of platforms will receive more updates, reducing the likelihood that it will suddenly become obsolete. Decide if you want a daily tracker (steps, sleep, overall activity) or a serious fitness tool to collect performance data—there's nothing that does both well yet. Finally, don't shop online. If a device doesn't look and feel the way you thought it would, it will become a fancy paperweight.
—Michael Frank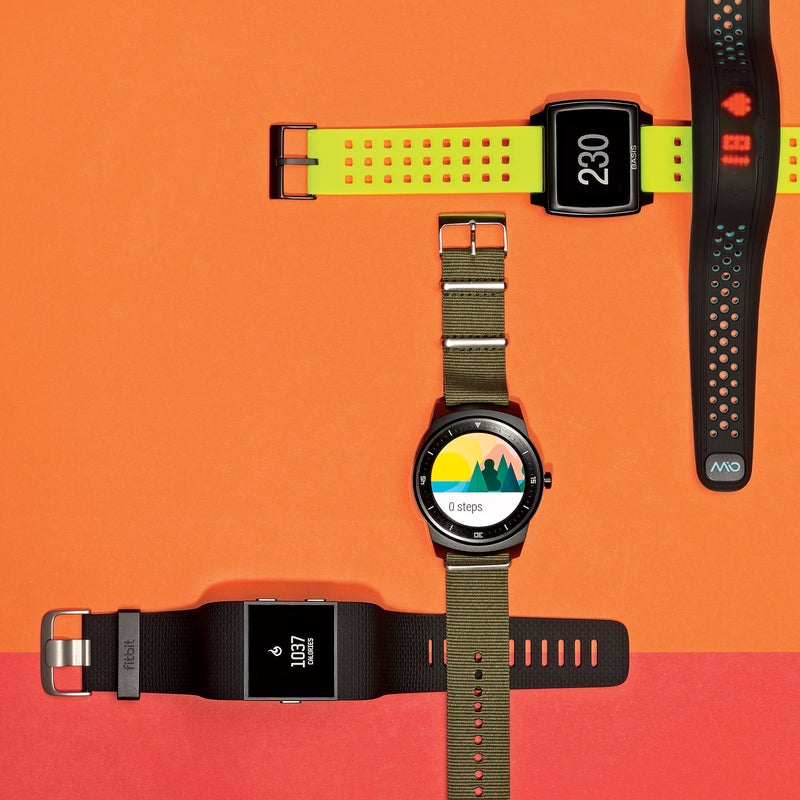 ---
Withings Activité Pop
Most trackers look like something issued by a dystopian correctional facility. The Pop ($150) comes across as, well, an analog watch. Read the full Gear of the Year review.
Wearability: 5

Ease of Use: 4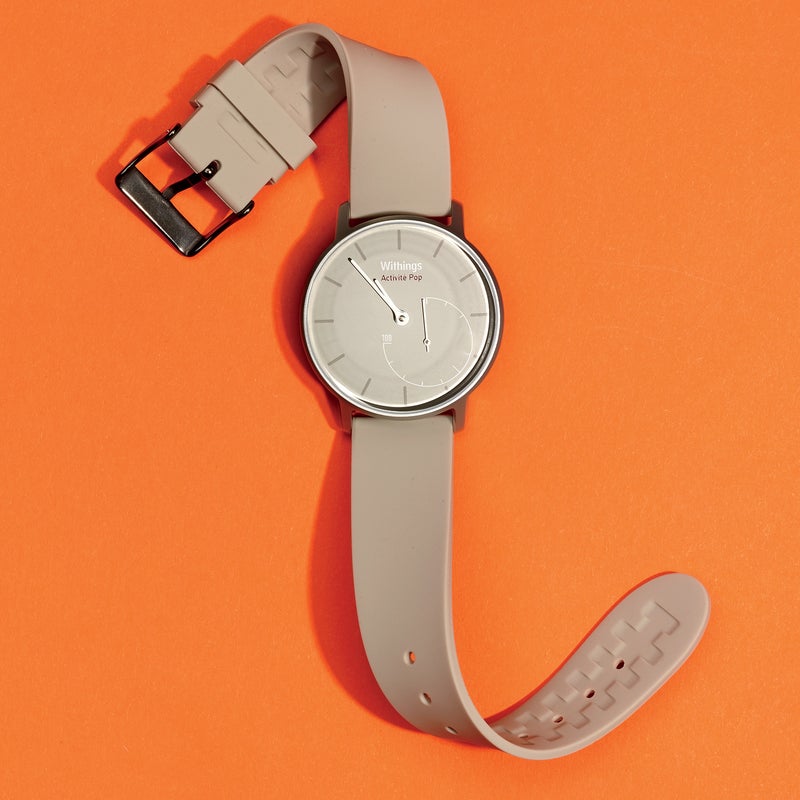 ---
Basis Peak
Best For: Wearing all day.
The Test: The Peak ($200) earns props for 24/7 comfort, coming in just behind the Withings. And if you get the black brushed-metal band, it's fine for the office. Techwise, it continually tracks heart rate and skin temperature (the latter to aid calorie counting) and recognizes when you're running, cycling, walking, or sleeping. The touch-screen controls let you view current data—swiping left, say, for heart rate. The slick app takes a gameified approach, with reward icons that encourage you to rack up activity.
The Verdict: A thoughtful compromise between style and function. mybasis.com
Wearability: 4
Ease of Use: 3.5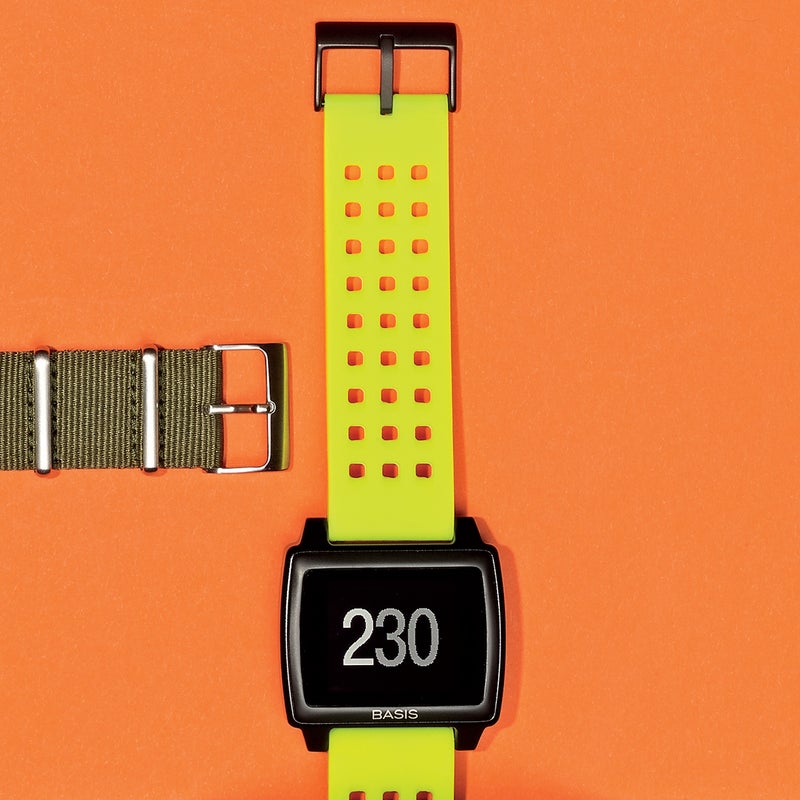 ---
Mio Fuse
Best For: Ditching your heart-rate strap.
The Test: The Fuse's ($149) wrist sensor measures your heart rate, and it's nearly as accurate as a chest strap. The unit itself stores your activity, so you can ignore your phone during your workout and sync metrics later. While most trackers set default goals (usually daily steps), here they're customizable, and you can push data to any app or Bluetooth or ANT+ device . Two caveats: it monitors heart rate only during exercise, and it doesn't measure sleep.
The Verdict: A sophisticated tracker with the heart-rate capture of a serious fitness device. mioglobal.com
Wearability: 3
Ease of Use: 4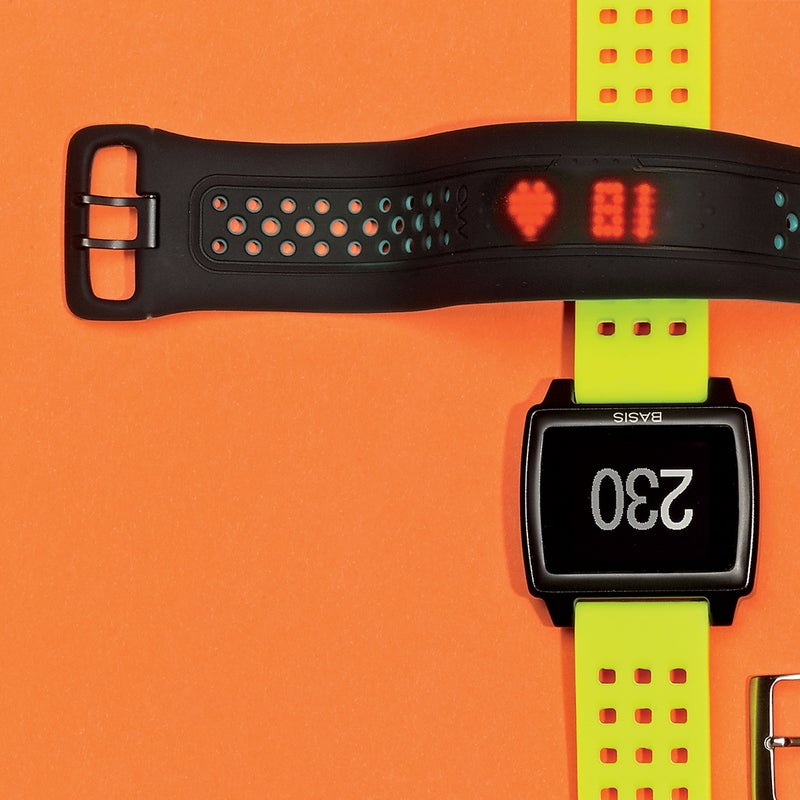 ---
Fitbit Surge
Best For: Stealth data geeks.
The Test: With a GPS, sensors for key activity data, and the ability to accept texts and notifications from your phone, the Surge ($250) delivers a lot of information. This is a Fitbit, so you get step counting—but also a floor-climb counter, a per-day activity record, and on-wrist heart-rate monitoring. The latter was consistently off during intensive exercise but spot-on during resting periods and sleep. Testers loved the touchscreen and dead-simple-to-navigate functions.
The Verdict: Tons of tech in a svelte package. fitbit.com
Wearability: 4

Ease of Use: 4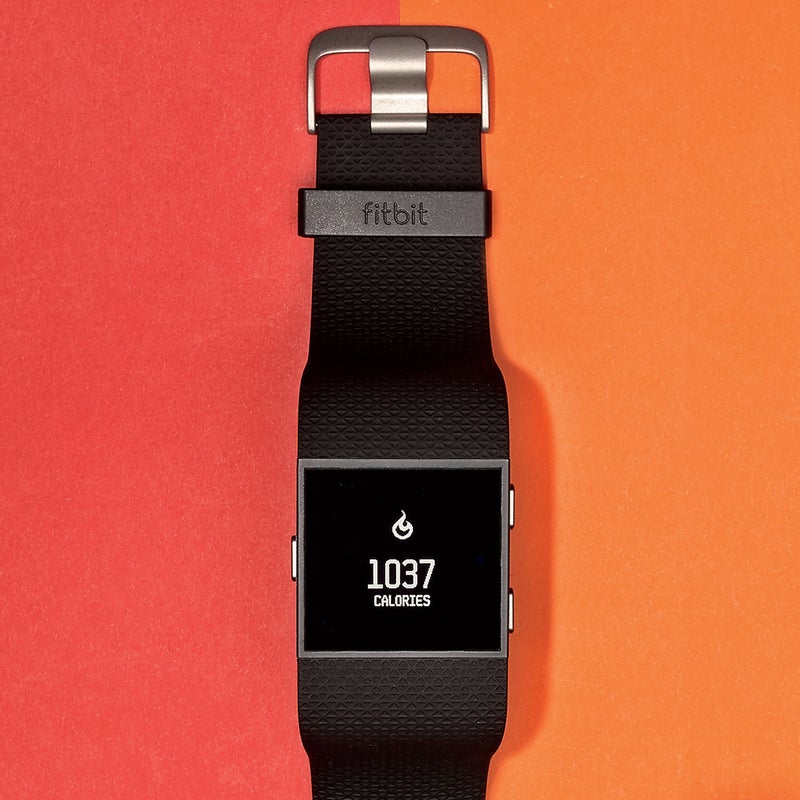 ---
LG G Watch R
Best For: Connectivity addicts.
The Test: This is the standout device running Google's Android Wear operating system. When synced to your phone, the voice-controlled G Watch ($300) displays e-mail, texts, and social-media notifications; allows searching and mapping; and runs fitness apps like Strava. There's sleep and step tracking, and because it has an accelerometer and a gyroscope, it should be able to distinguish between activities with future firmware updates. We just wish it was smaller.
The Verdict: The Internet on your arm (but still in beta for fitness). lg.com
Wearability: 3.5
Ease of Use: 4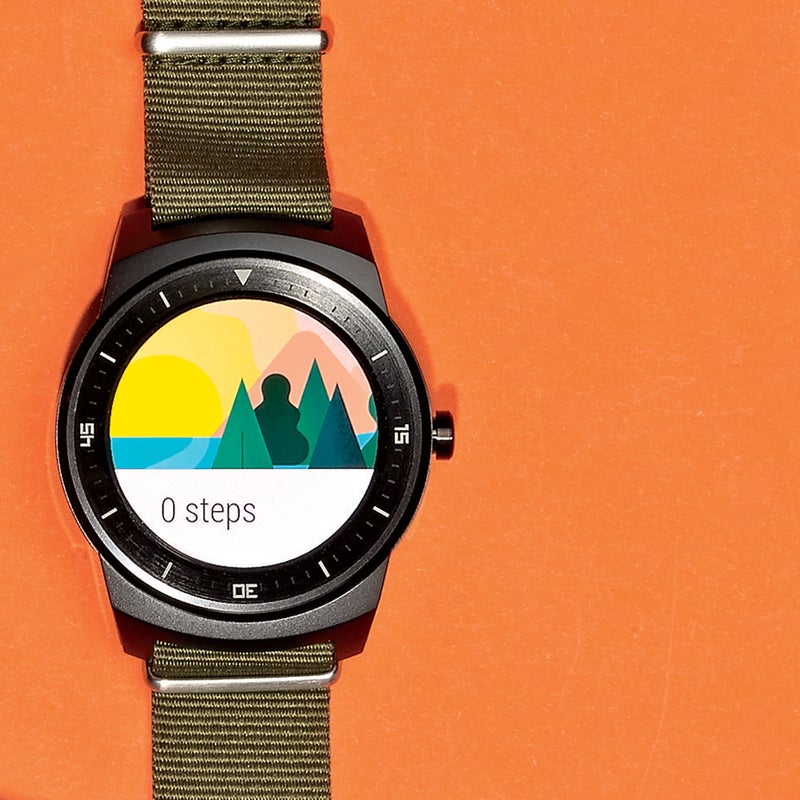 ---
Timex Ironman One GPS+
Best For: Running without your phone.
The Test: After uploading some tunes to the Timex ($400) (it has 4GB of music storage), we synced it to wireless earbuds and went for a run without worrying about missing an important text or taking a bad fall and not being able to call for help. How? The One has built-in 3G: it can send and receive messages, offers location tracking, and has an SOS feature. It can also upload data to cloud-based apps. But it's as beefy as the Garmin Fenix 3, and you'll need a chest strap for heart rate.
The Verdict: The most advanced runner's watch you can buy. (A one-year data plan is included; subsequent years are $40.) timex.com
Ease of Use: 4

Accuracy: 5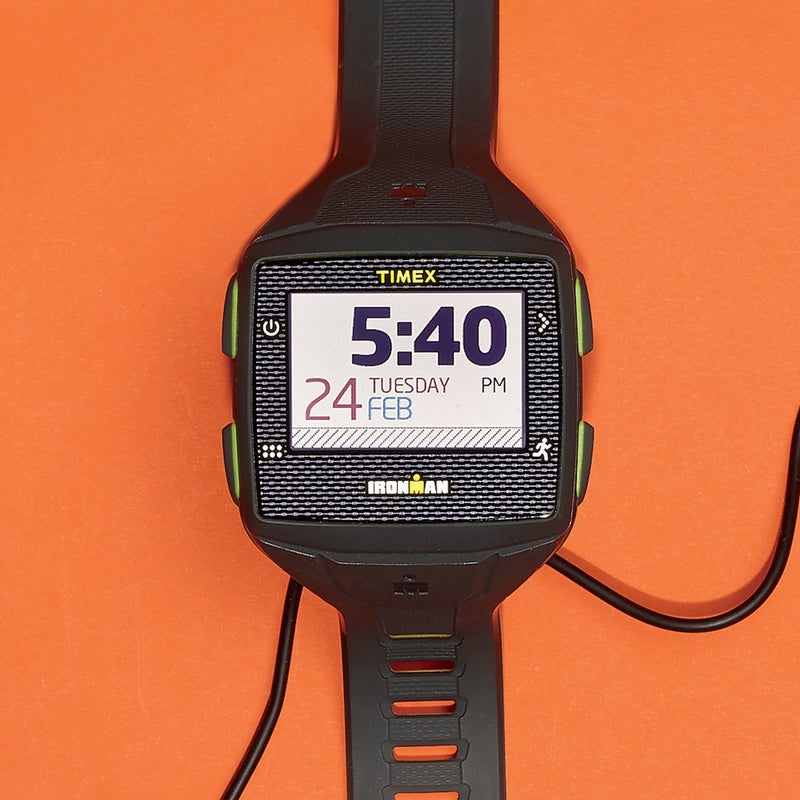 ---
Jabra Sport Pulse Wireless Earphones
Best For: Focusing on your workout, not a screen.
The Test: In-ear heart-rate tracking is a new frontier in wearables. In tests, the Sport Pulse ($200) proved as accurate as any chest strap. Like the other wrist devices here, it has an app to set goals, but it also offers audio coaching during workouts, letting you know in a perky female voice if you are achieving them. Bonus: it can sync with multiple Bluetooth devices simultaneously.
The Verdict: Get coached, play tunes, record your workout data—it's enough to make us question the fitness-watch paradigm. jabra.com
Ease of Use: 4
Accuracy: 5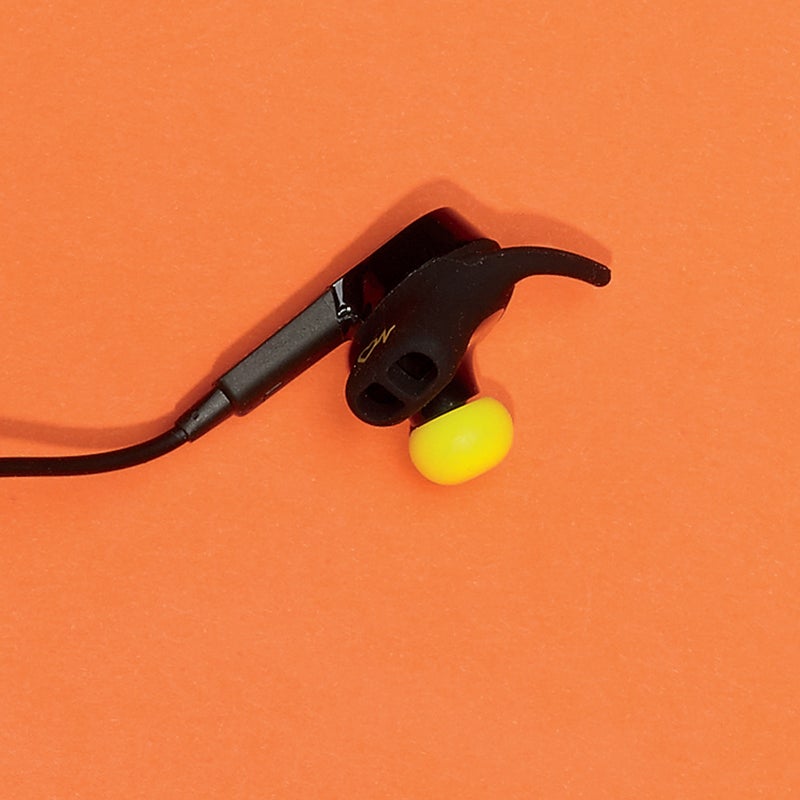 ---
PulseOn
Best For: Talking with your fitness apps.
The Test: Most wearables are rigged to get you to use their own proprietary apps—they'll communicate with Strava or MapMyRun only once you've jumped through a bunch of technical hoops. By contrast, the tiny PulseOn ($199) (the screen is the size of a postage stamp) is agnostic: out of the box, it works with any fitness app that accepts Bluetooth heart-rate data. It's also exceptionally accurate and comes equipped with a long elastic strap, so you can wear it on your forearm. Want to leave your phone at home? It can store heart-rate data but not pace or distance.
The Verdict: A stripped-down heart-rate monitor for your wrist. pulseon.com
Ease of Use: 4

Accuracy: 5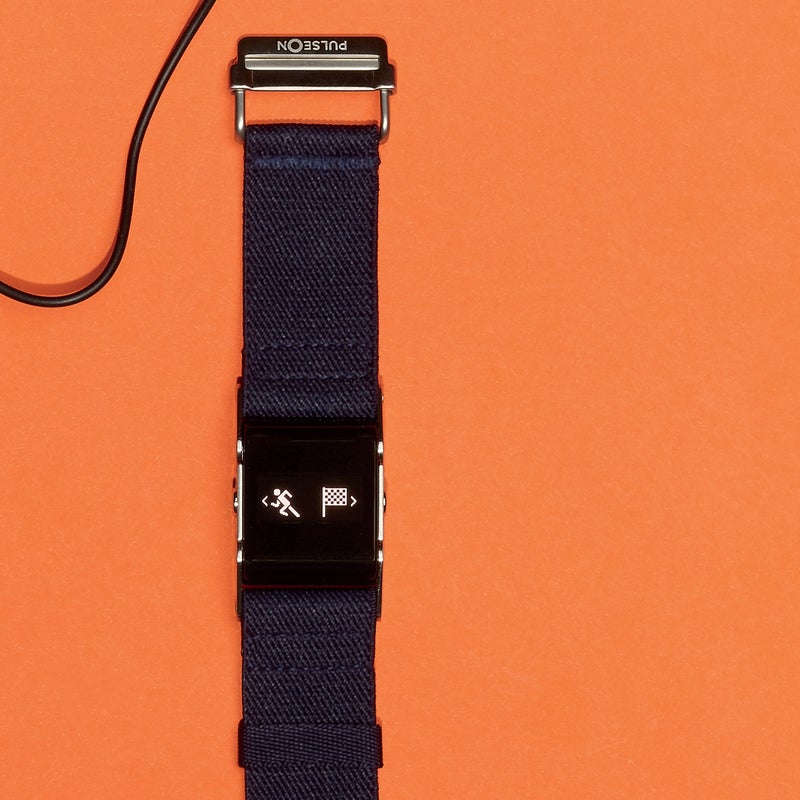 ---
Garmin Fenix 3
Best For: Multisport fanatics.
The Test: With GPS, ANT+ pairing with heart-rate straps and cycling power meters, sensors that capture running cadence and ground-contact time, a swim-lap counter, trackers for skiing speed and vertical distance, and an altimeter, barometer, and compass, this is a tool for athletes who mix up their training. Add text forwarding from your phone and the Fenix 3 ($500) is among the most capable devices here. You even get six weeks of battery life per charge. One hiccup: testers found it too chunky to be an everyday watch.
The Verdict: Everything you could possibly need in a tracker. garmin.com
Ease of Use: 3.5

Accuracy: 5