Rob Krar's Favorite 1.7-Million Acre Running Spot Needs Saving
The ultrarunner has a long history with the land surrounding Grand Canyon National Park. Now he's pushing to grant it official protections.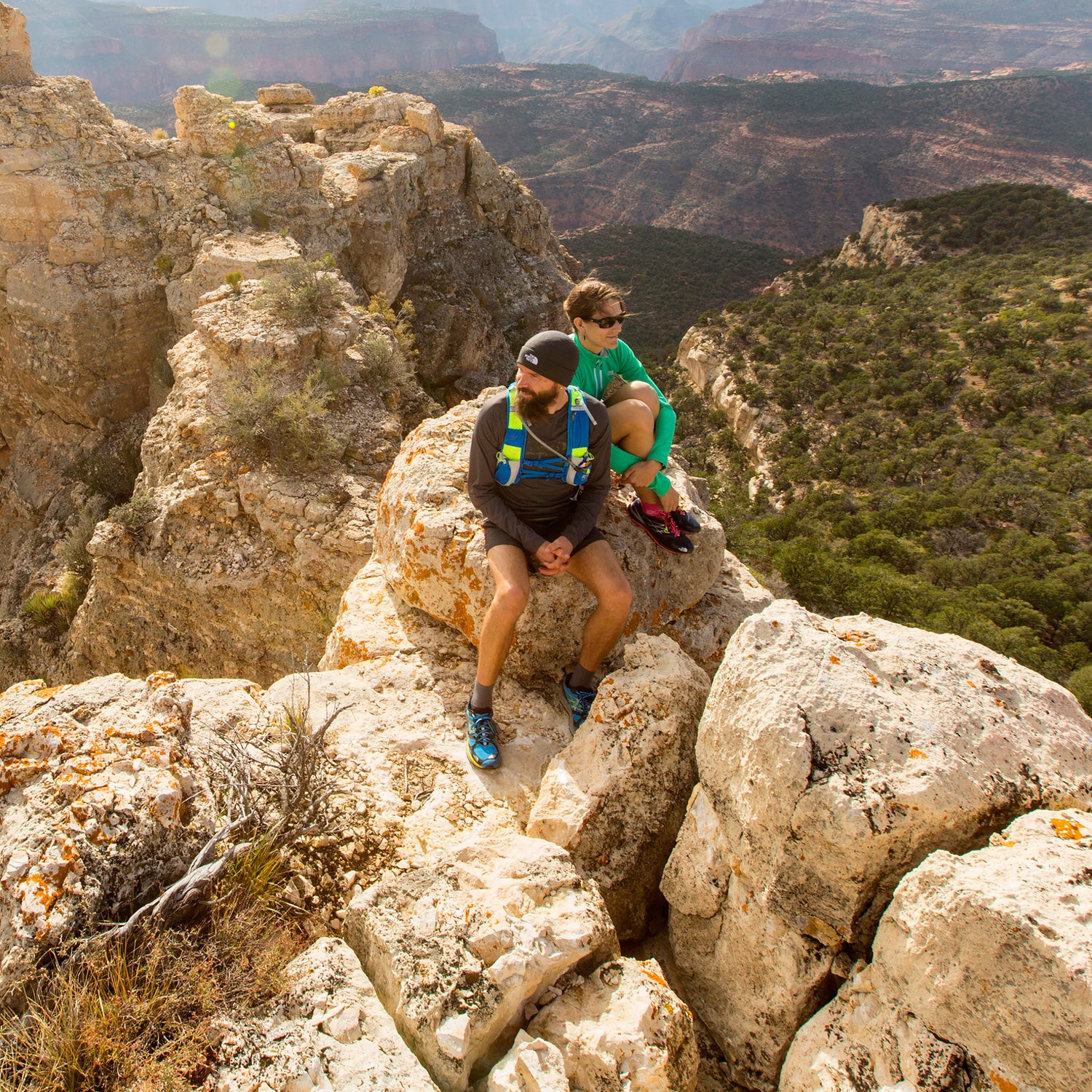 Ian Shive(Photo)
Heading out the door? Read this article on the new Outside+ app available now on iOS devices for members! Download the app.
Late last year, Arizona Congressman Raúl M. Grijalva, a member of the House Natural Resources Committee, introduced a landmark bill that would protect 1.7 million acres of land around the Grand Canyon in the form of a national monument. (It's now awaiting President Barack Obama's designation.) The proposed Greater Grand Canyon Heritage National Monument is important in part because it would protect land that members of the Navajo Nation, as well as the Havasupai, Hualapai, and Hopi tribes, have called home for thousands of years. (Representatives from the tribes have voiced support for the monument.) Today, thousands of outdoors enthusiasts also flock to the area's system of red dirt singletrack trails, forests of pinyon pine and sagebrush, and deep, uninhabited canyons for endorphin-aided spiritual renewal.
 
No one quite symbolizes this adrenaline-fueled appreciation of the greater Grand Canyon area like champion ultrarunner Rob Krar. Krar, who grew up in Canada, moved to Arizona in 2002 after a successful stint as a Division 1 cross-country runner at Butler University. Soon after, he fell into a serious depression, which he suffered for years. It's impossible to simplify the cause or cure for anyone's depression, but Krar is the first to say that the Grand Canyon had large part to do with his recovery. It was there that he and his now-wife Christina fell in love on camping trips together. It was there that he discovered the joys of running great distances on the canyon's seemingly never ending ascents and descents. (The South Rim's Kaibab trail is less than 90 minutes from his house in Flagstaff.) And it was there that Krar established himself as an ultrarunning force when he ran across the canyon and back again—a feat dubbed Rim to Rim to Rim—in an unthinkable 6 hours and 21 minutes, setting the route's fastest known time, or FKT. 
But the land that does not fall within the bounds of Grand Canyon National Park is under threat. The biggest issues are the loss of old-growth forest from logging—the forest service has, in recent years, divisively cut down century's old ponderosa pines for "forest restoration"—and water pollution from uranium mining, of which there are already several ongoing operations. "Sometimes you're out [in the canyon] for a long time and come across a giant uranium mine. There's something that's not right about that," Krar says. "It tarnishes the experience." (It is unclear if the designation would eliminate these mines; existing operations can be grandfathered into national monuments.)
The proposed monument would be split into two halves, with Grand Canyon National Park in between. It would protect countless cliffs, pine forests, grasslands, canyons, and, perhaps most importantly, the more than 125 creeks, springs, and seeps that feed the Colorado River, which millions of people in Arizona, Nevada, and California rely on for drinking water. Hoping to grow public support for this national monument designation, Krar shared his deep relationship with the land in question for the Sierra Club's new short film Chasing the Distance.
The film's director Ian Shive, an accomplished conservation photographer and filmmaker, saw Krar as the perfect person to drive the issue home—in a meaningful way. "I'm a little sick of the plain 'save the planet' videos, and I'm also sick of the 'athlete porn' that's out there, so I thought I'd kind of do something new and awesome," he says. He traveled, ran, and lived with the couple for five days, and turned that time together into a short film that, while we watch Krar and Christina explore far reaches of the canyon, gives us an an intimate look at their connection to the land, their marriage, Krar's fight with depression, and how it's all informed his running. 
"I've had some of my most magical experiences below the rim of the canyon," says Krar—the sufferfest that was his FKT being the most prominent—"but some of my most frightening as well. When you venture below the rim of the canyon, you never really know what you're going to get." Not every run can click like it did for Krar three years ago while setting the FKT. Other training runs in the canyon were marred by dehydration and exhausting, miles-long climbs. Krar values both experiences equally. "There's a lot of contemplative thinking that goes on when you're in such a dark place. That's what I love about this film. It shows the majesty and awe [of the area]. It deals with darkness and renewal, curiosity and wonder." 
For Shive's part, he says the film would not have not been possible without the right subject. "I wanted to show the conservation world how beautiful this place is," he says. "And how do you do that in four minutes? [Rob and Christina] are the right people—you can't do that with just anyone."
This is the the first time Krar—who has spent the last three years winning prestigious 100-mile races like Leadville and Western States—has used his name for a social or political cause. But he says he's excited to do everything in his power to see the monument come to fruition. "Land conservation has always been important to me, and this is my first opportunity to really dive in and try to make as much a difference as I can."
Lead Photo: Ian Shive
Trending on Outside Online